We didn't miss our appointment in Barcelona. WordCamp Barcelona got back after almost 2 years (there wasn't WordCamp in 2017) with one of the most powerful Contributor Day we have seen and the event was at an impressive and precious venue (Historic Building of the University of Barcelona). Really a WordCamp worthy of its city.
On Friday, we assisted to the Contributor Day in the Movistar Centre, right in the heart of Barcelona.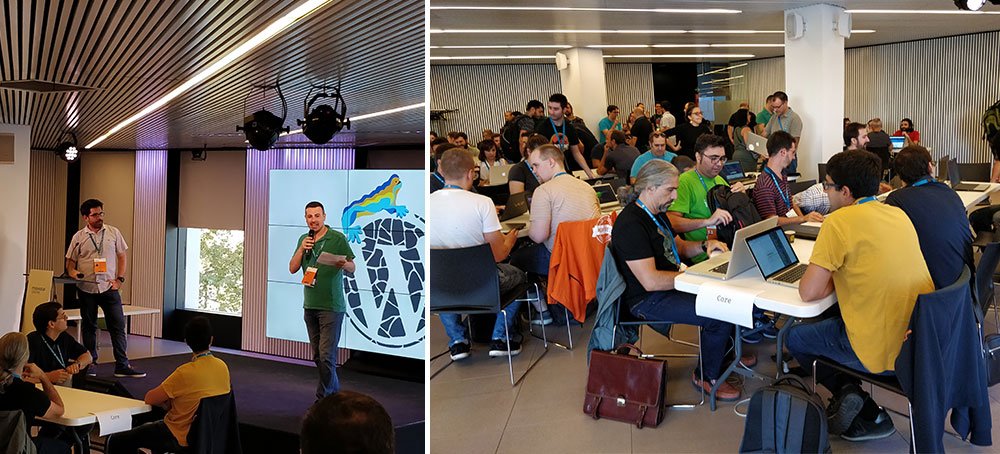 This great and modern building had all the necessary resources to cover such an event.
Also, we've got great sights to Plaza Catalunya.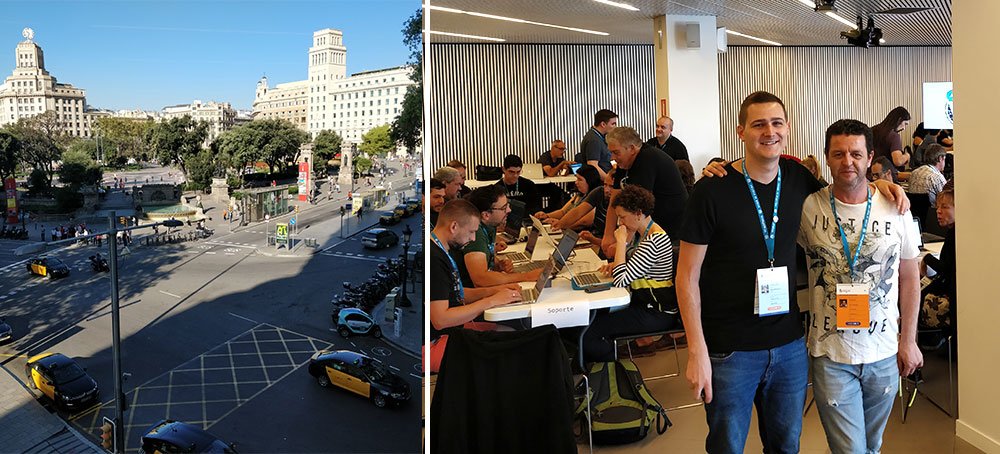 Something to highlight was the organization and coordination of the attendees. Quickly, the tables were assigned between the different categories to contribute.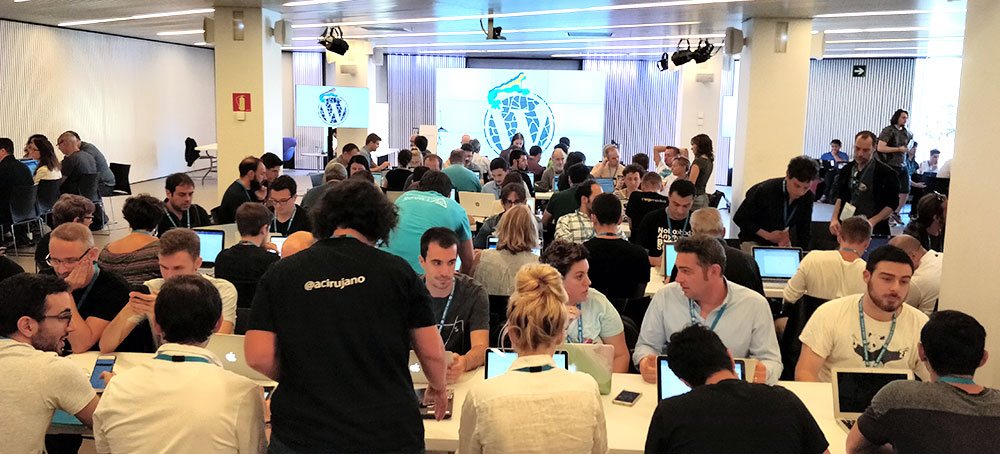 The next day, we went to the Historic Building of the University of Barcelona to assist the WordCamp. This WordCamp had over 300 attendants. Everything took place on the 1st floor. Our stand was next to the Sala Paranimf's entry. The Sala Paranimf is an enormous and stunning catholic-style hall.
We released a new T-Shirt model which ran out very soon! (as always :P) The attendees really loved it, they took them off our hands!!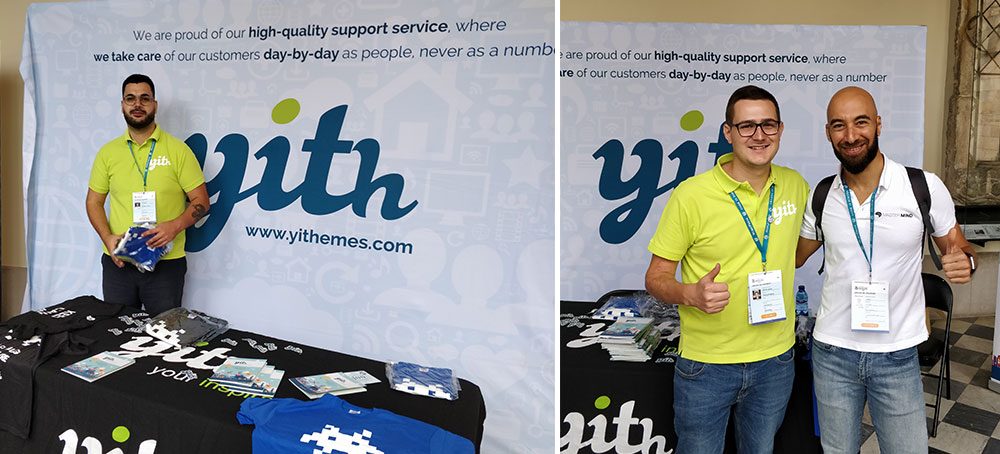 Without hesitation, we can say that we had a good time on this WordCamp.
Of course, we want to thank the WordCamp organization, which made a great effort and managed everything successfully. We receive the best possible treatment.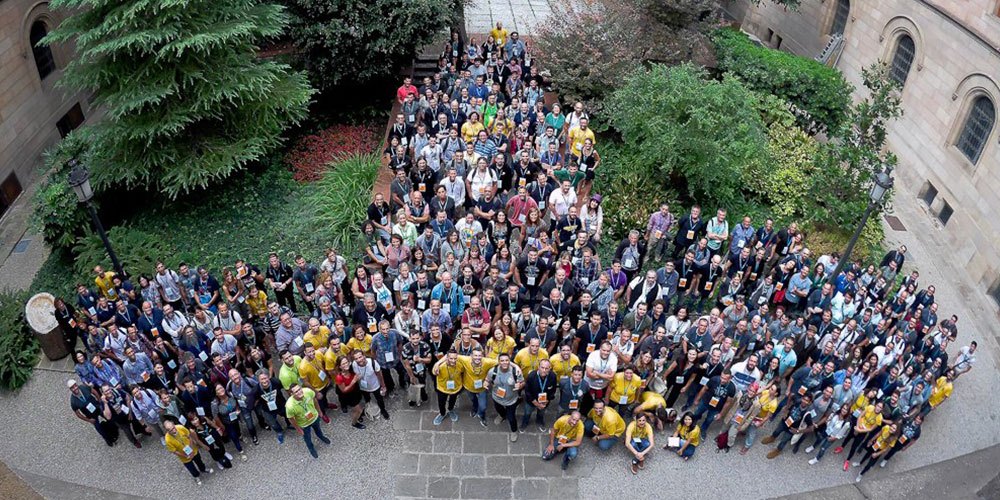 During the WordCamp weekend, we have time to visit many beautiful places in Barcelona, like "La Sagrada Familia" of Gaudí, Las Ramblas, the Barceloneta beach or the amazing Parc Güell among other wonderful locations in the city.