Our second WordCamp of the year was attended by the YITH team in force. Not just as sponsors but also as speakers – three in total!! But hang on… we also had two juniors as part of the team, Noemi and Daniel, who are the next generation developers and designers, though currently still in primary school.
Why we just loved going to WordCamp Chiclana
We discovered the event because it was organized by some members of the Spanish community that we know very well. We've grown very close to the guys at Mowomo Agency in recent years due to our great partnership.
We decided to go as a family since Sara was also a speaker, we took one more day to get around the Chiclana area as tourists with our two children, Noemi and Daniel. The trip saw us arriving by plane from Tenerife to Seville with the last leg of the journey by car which is about 1h and 30 minutes from Seville. Ivan and Carlos, the two developers from YITH also enjoyed the trip, though travelling separately, it was a great adventure for all.
The speaker and sponsor dinner was an introduction to the excellent local food in Chiclana. We fell in love with the "Tortilla de Camarones" and seafood as one of the best meals in Chiclana, and it's delicious!

The location of the event was very successful too with large open space, perfect for socializing and sharing the WordPress presentations. The same space was used for the sponsor tables, which enabled the sponsors to also listen to the talks, which was fantastic.
There were presentations and workshops for the different levels of knowledge of WordPress, advanced programming, design, marketing, and much more.
A special mention to the following speakers:
'Crear un plugin WordPress en 2020' by Benjamin Caùbere @benheu, he shared tips on creating a plugin and how to develop it. He explains the process from the idea to the plugin release.
'Los mejores trucos para escribir tu página de venta' by Nahuel Cassino @nahuelcassino where he explained the essential parts that a sales page has to have. In this way, we can apply it to our sites in order to create sale pages for our products or services.
Ana Cirujano @acirujano. 'Mejora la UX y la WPO de tu web con un plugin de fuentes variables' She is brilliant as a speaker and really involves the audience. We arrived just seconds before she published the new Mowomo plugin which was a very emotional moment.
Sara Presenti's talk @sara_presenti
The title of the talk: 'Lecciones que un diseñador puede aprender del fenómeno La casa de papel' (5 things a designer can learn from the La Casa de Papel phenomenon)
What was it about? "It was a humoristic talk that explains how a designer can take inspiration from this television series and work better: working only on smart projects, communicating with partners, work with love and passion and so on. With personal anecdotes." Read more on the WordCamp website >
How did you experience it? "Not the first time but I really was very nervous, as always. I also was not feeling too well with a bad cough and I was not able to breathe well, very uncomfortable, but everybody was laugh so i forgot everything and i enjoyed this moment"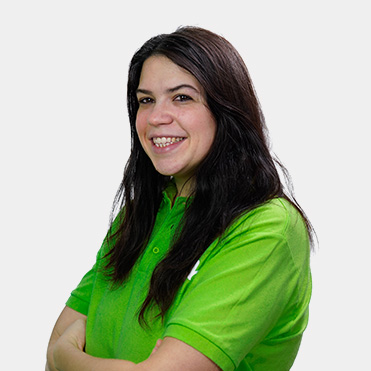 Sara Presenti
We really loved the "chicharrones", so much food! I started my talk after lunch and commented "this microphone smell like empanadilla!" resulting in plenty of laughs.
Nando Papplardo's talk @nando_p
Title of the talk:  ¿Sabes cuál es el límite más grande que tenemos? (Do you know what is the biggest limit we have?)
What was the talk about: "The talk refers to the fact that almost always we focus only on technical training and we absolutely ignore the most important thing of all that can make a difference when it comes to obtaining results, the improvement of one's personal attitudes. Learn to manage fears, not be overwhelmed by emotions, be causative, and do not set limits, because often the biggest limit we have is what we set ourselves. This is the most quoted piece of the talk. The talk liked a lot, it transmitted energy, positivity and desire to get involved." Read more on WordCamp website >
How did you experience it: "I am at home in front of the audience, but having a talk in a language that has not been your language has always been a little emotional because it does not make me feel free to be able to express myself 100% as I would like."
The Slides can be viewed here >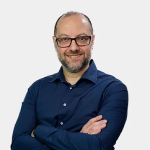 Nando Pappalardo
"The environment that is generated when knowledge is shared, creates satisfaction and motivation to continue working on new projects and improve both personally and professionally.
my tip is going to the WordCamp with the thought of having fun and meeting new people."

Carlos Rodríguez @crodriguezbrito
Title of the talk:  Buenas prácticas para extender proyectos con WordPress  (Good practices to extend projects with WordPress)
What was the talk about: "In this presentation, I shared how to correctly extend the WordPress functionalities, not cause conflicts with the rest of the web components and keep them in the future, since an incorrect implementation can bring us many problems." Read more on the WordCamp website >
How did you experience it: "it was a good moment because I had the opportunity to share with the people how to extend WordPress in a good way"
The Slides can be viewed here >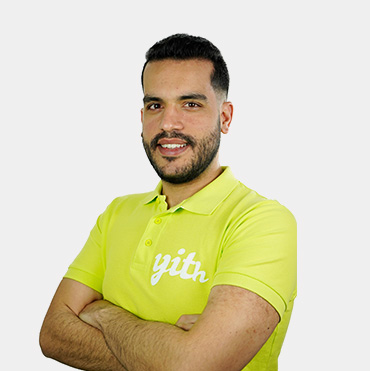 Carlos Rodríguez
"My tip for going to a WordCamp for the first time is with the thought of having fun and meeting new people. Even if you don't know anybody, you will be welcomed with warmth, especially in Chiclana"
Contributor Day
Contributor Day took place at the Mowomo offices. Some of the team went to see the contributors, but due to illness, we had to pass this opportunity to contribute to WordPress. The spacious offices were brilliantly equipped and we want to thank the team for sharing their space.

Special gratitude goes out to the organiser's team of the WordCamp Chiclana, who have done everything possible to make the event great.
On the way back we got hit by some thick fog, luckily, the orange hire-car made up for us being more visible… though Sara 'the designer' still can't get over the colour of the car.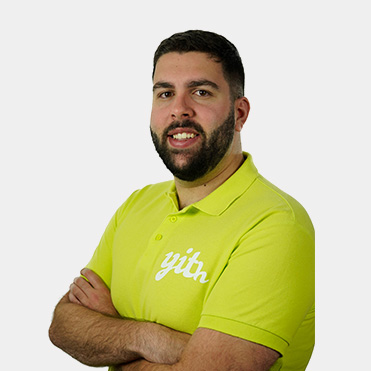 Ivan Sosa
"thanks to all those people who came to the stand to ask for a T-shirt, or just have a little chat with us."
To keep in touch please connect with Ivan @ivansosaglez and Carlos @crodriguezbrito, subscribe to our newsletter or leave a comment below…
Apart from WCChiclana, we will be sponsoring and participating in many more events during 2020. We are excited to mention the ones we will be attending and don't forget to check back as the list is still growing! Don't hesitate to stop by and meet us in these upcoming events: