The event was held from 6-9 of May 2020 and included 3 days of talks, followed by a contributor day. YITH did not only sponsor it, but we also had two very experienced speakers doing a talk during the event. The state of the WordCamps has completely been turned upside down in recent months since the outbreak of the coronavirus.
As a company, we would have attended over 12 WordCamps by now in 2020 alone. This is sadly not been possible, but out of the dedication from the WordCamp community, something amazing has been happening. Everywhere in the world, you see online events popping up from smaller WordPress Meetup to the grandiose WordCamp Spain Online 2020. And grandiose it was, as it attracted 5500 registrations! The number of people streaming the talk live, you could only dream of in the real world at a physical WordCamp, was astonishing.
The event had two tracks for talks and each had an additional virtual room where attendees could ask questions after the talk was finished. There were also used for some networking. The overall impression from our side was that the Spanish WordCamp community organized an impeccable WordCamp event and we are super proud to have been involved with this online version.
The experience of our speakers.
A talk aimed at all experience levels and whereby Fernando reviewed all the resources that can affect the performance of your website and what are the steps that we must prioritize to improve them or exclude them. Fernando has a wealth of experience when it comes to this subject.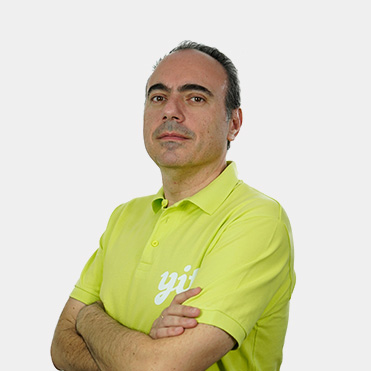 "It was my 25th talk for a WordCamp, the first time for an online WordCamp. It was great to connect with so many people worldwide. The Spanish WordPress community really pulled this off fantastically in such a short time."
Connect with @fpuenteonline
View the slides on SlideShare >
Watch on WORDPRESS.TV
In this talk, Nando shared about the science, and specifically neuroscience, and how it affects the decision-making process in our brains and the stimuli it receives during the phases that precede a purchase, coming to establish that it is mainly emotions that guide decisions.
There are several techniques that can be used to influence or direct purchasing decisions according to the principles of persuasive psychology and cognitive science. In this talk, we will try to see some of them in action and understand how and why they work.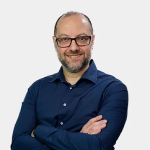 "More than five thousand people were registered for the event, I don't know how many people exactly were live during my speech, I think about 800 people in real-time. It is always a great emotion to talk to so many people, this time it was also a little different and more difficult than usual, not being able to see people, their looks, not being able to interact with them, makes everything different.
A truly meticulous organization, congratulations to all the organizers of this event. Once again the Spanish community has proved to be among the most united and organized in the world."
Connect with @nando_p
View the slides on SlideShare >
Watch on
Notable talks during the event
The program was full and included everything to do with WordPress, marketing, SEO, design, and remote working. Some of our highlights include:
So how did we experience it as a sponsor?
Well, not quite the same as meeting the lovely community in real-life in the hallway track and this is certainly something we can't wait to happen again. However, the community-feeling and online experience plus social media made us equally proud to have supported this event. The most amazing part is that it reached so many more people from all over the world.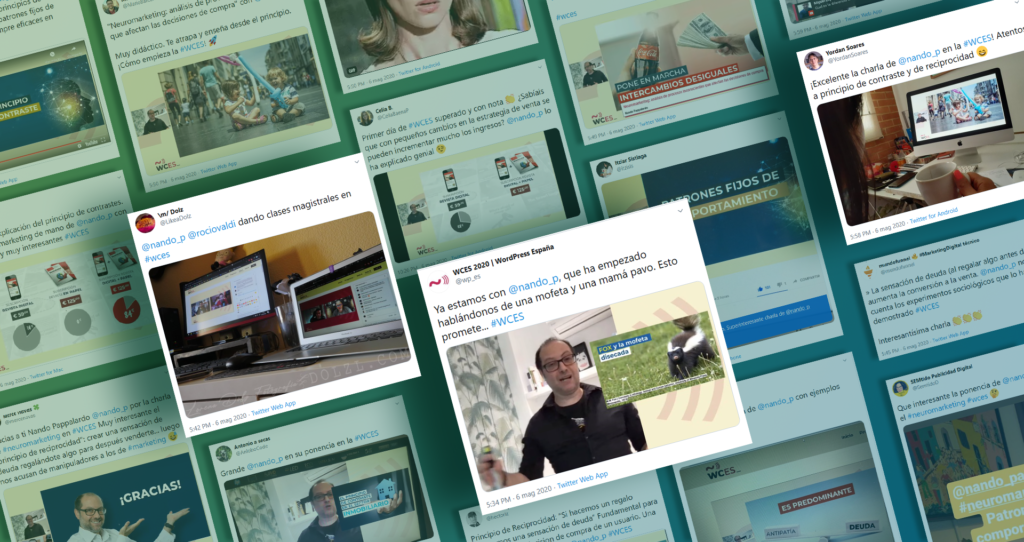 The WordCamp was organized by 42 co-organizers and headed by Pablo Moratinos and in less than 50 days. We want to give a special shout out to these wonderful volunteers who dedicated their time to organizing this event. Thank you!
Mi «resumen» de la #WCES. Y digo resumen por ponerle un nombre, porque no es más que una vomitona de reflexiones y sentimientos de agradecimiento caóticos, como cuando te despiertas después de una fiesta inolvidable. https://t.co/dEIs5FUEHQ

— Pablo Moratinos (en #WCES) (@pablomoratinos) May 12, 2020
What's next in the WordPress events Calendar?
The great thing about the online summit is that most talks have been recorded and are available on YouTube. The track with Nando's talk has around 8000 views already at the time of writing this. This means that so many more people can learn from all the speaker's experiences for months to come.
This is the second big online WordPress event we have sponsored with the WPFeedback Live summit the week before WordCamp Spain online. This trend is continuing with WordCamp Europe at the beginning of June and with several others that are in the planning stages.
From what we gathered, the Spanish community aims to keep an annual event like this for all Spanish-speakers. We look forward to being involved with many more and share the knowledge with a wide audience while most of the world is getting used to a new way of living for the foreseeable future. It has certainly opened new opportunities.