If you'd asked me to create a virtual conference for almost 9000 attendees from 140 countries, 30 sponsors, 2 main tracks a ton of zoom rooms for sponsors and more, I'd probably run away and hide… Admittedly this was achieved by a group of volunteers and not by a single person, however, we feel the result of achievement should be highlighted right at the start.
From 4-6 June 2020, we should all have gathered in Porto for another edition of the increasingly successful WordCamp Europe. Instead, due to the outbreak, we were able to join in virtually. The team had plenty of notice to make this happen, but still, planning is one thing and to pull it off is another thing.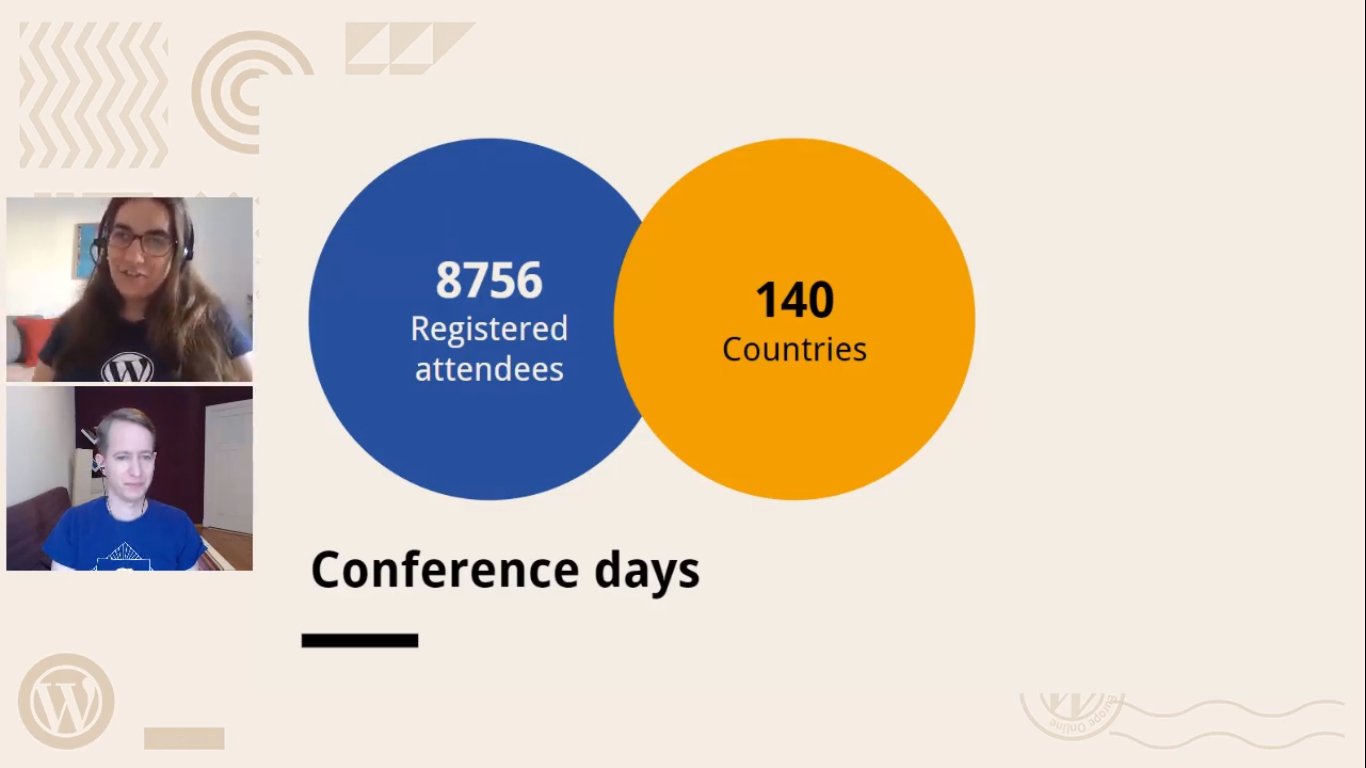 What is WordCamp Europe?
A WordCamp is an event where loads of WordPress users, companies, speakers, and everything in-between, come together for a few days and share knowledge. Often this is combined with a contributor day on which WordPress users can help to make WordPress as an opensource platform better. Contributions can be made to the code, translations, support, documentation, and community to name just a few areas.
These types of events can be held in any city, country or also on a continent. In Europe, it is a tradition for this to be held once a year in a different city and country. Last year, WordCamp Europe was held in Berlin for example.
Why does YITH sponsors WordCamps?
Sponsoring a WordCamp is more than just adding your logo and brand to a prominent place or to sell more. Actually, we see very little immediate results from sponsoring WordCamps. But we have learned over the years that this is not the type of event to set any expectations other than sharing knowledge, joy, and making lots of friends. Yes, we take part and sponsor to make WordPress a nicer and more inclusive community. Obviously, we do share some information about our company and are there to answer any questions. We firmly believe in building up a relationship with users and the wider community and somehow this always comes back and reflects in a happy and stable customer base.
We did not share swag but knowledge instead.
If you've been to a WordCamp before and bumped into our sponsor stand, you've probably received an iconic YITH swag t-shirt. A bit more difficult in a virtual world, although a virtual t-shirt does not fade or shrink in the wash, so we opted for a session with a presentation. As our community and partnership manager, I had the honor to share some company history, a presentation on '10 ways to identify opportunities for every WooCommerce store', and followed by a Q&A.
The sponsor's area had three main zoom rooms that could be accessed by the attendees. Each sponsor had an allocated time to use as a platform to do all sorts of activities, including quizzes, demonstrations, AMA sessions, presentations, and more.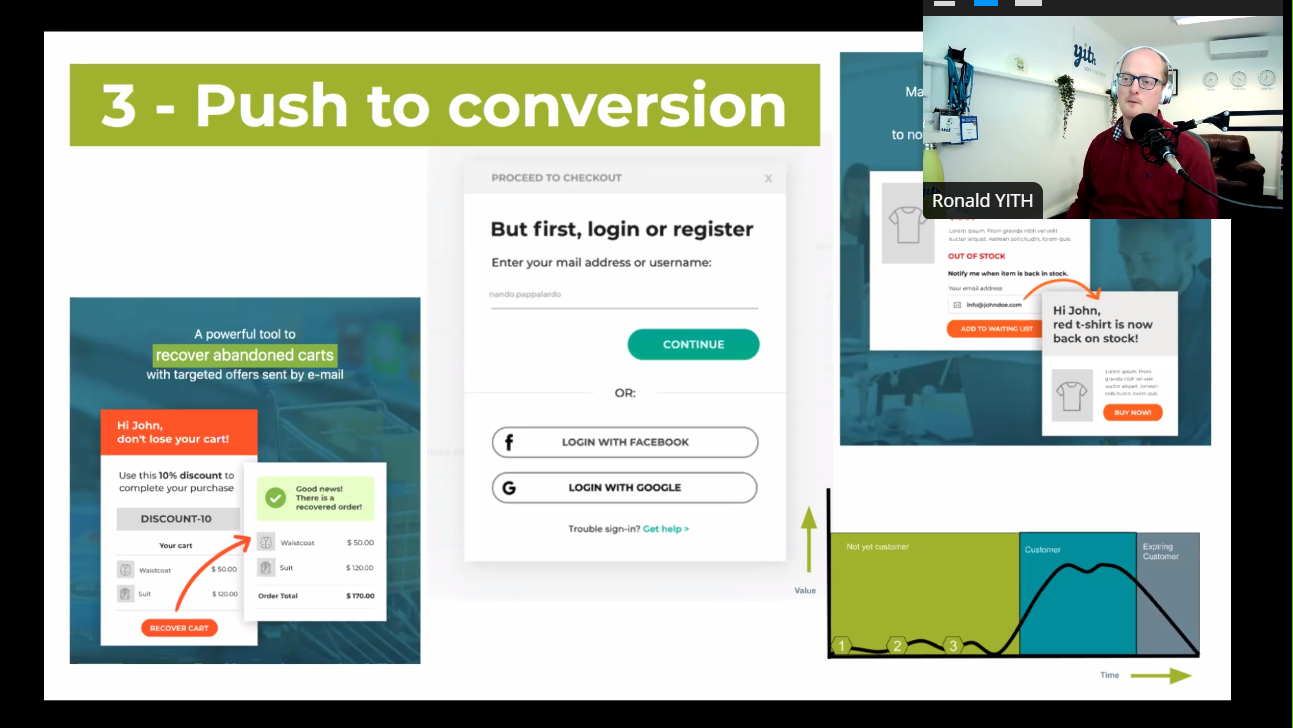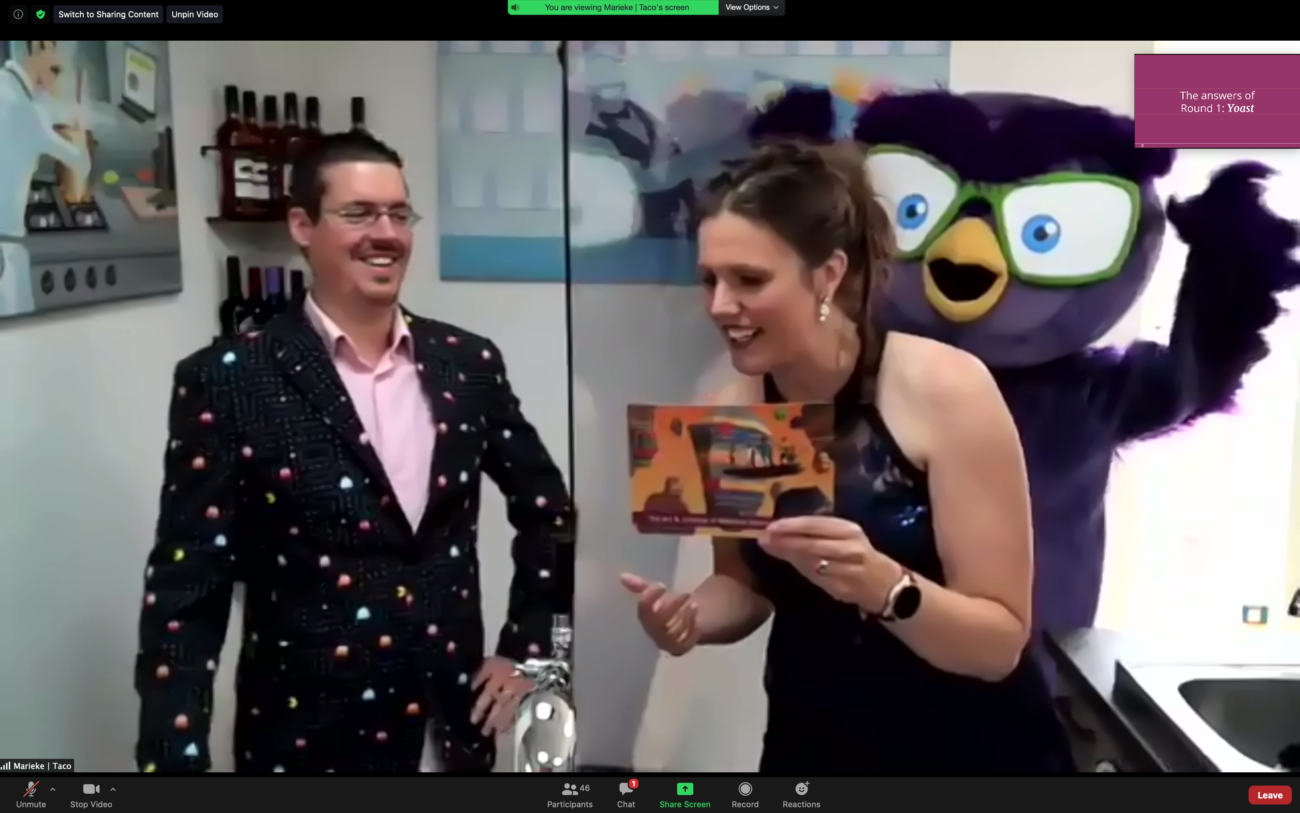 The talks and speakers
Two tracks were dedicated to the speakers and their talks both on Friday and Saturday. The talks ranged from topics including GDPR, accessibility, dark mode, project management, and WordPress coding. But no doubt most people tuned in to see Matt Mullenweg on Friday evening in a down-to-earth Q&A session with Mattias.
Watch the Q&A session here again that starts with a demo of the latest Gutenberg developed features that are coming out soon.
The schedule is up on the website and you can follow the links to any of the talks and watch them again on YouTube.
We normally give you a list of notable speakers you should watch again, but this is so difficult to choose from. Of the talks I watched, every one has some valuable advice or gives you some food for thought.
Track 2 on Friday is one of those line-ups that included talks that look beyond WordPress and what it is today. Like Miriam Schwab's talk about cutting-edge development or David Lockie who talks about using AI in WordPress. Also, on track one about 'WordPress performance trends' by Hristo Pandjarov is something that people have to deal with at some point. So trust us, take a look and skip through the talks for something that grabs your interest.
The experience as an attendee
Many of us at YITH joined in with some of the talks and presentations, but from a personal view as an attendee, I have a few comments.
Knowing that you can watch the talks days later, is a great comfort. Initially, the times clashed with family life as for example watching Matt Mullenweg's talk was not what my kids had in mind as a Friday-evening treat with popcorn.
Whilst I communicated with as many fellow sponsors and attendees as possible, I could not manage to view the talks at the same time either, so having them available instantly in the hours and days after the event is a great way.
What most of us missed was the interaction with friends and fellow WordPressers like you do at a 'normal' WordCamp. Even the digital Zoom rooms do not make up for it, though great fun. Many attendees were reluctant to enter 'sponsor booths' which is completely understandable. This is something very new and unusual but who knows this will be the norm in the future.
After every WordCamp is it usual to digest all the information the days afterward in your mind, as each experience is very intense in a good way with lots of inspiration. Something that didn't happen to me following a virtual event, but instead there is so much more to gain in the days and weeks ahead and we'd encourage you to watch the talks again, contact sponsors and engage in conversations or ask questions.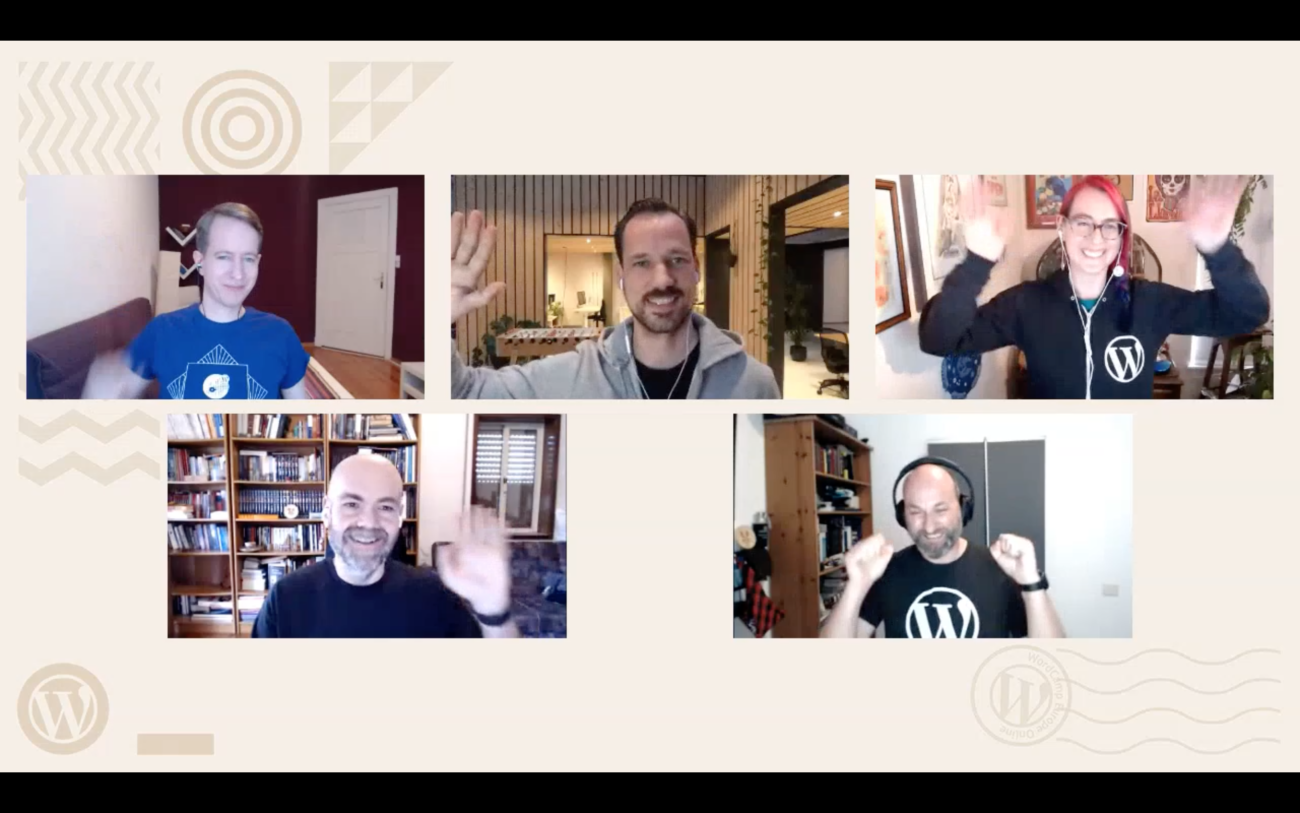 And finally… Thank you to the amazing organizers for keeping such a tight schedule and all tracks, rooms, sponsor areas flowing throughout the event. It is so easy to get it wrong, but you did great. There is only one more thing to say. We really hope to see you for real at the next WordCamp Europe in Porto in 2021.