Granada´s very first WordCamp, and we were there! It got of to a great start on the contributor day, which was held in the University of Granada, where we had our first get- together and introduction to the upcoming event.
Afterwards we took our chance to contribute to the WordPress community and joined the Support and Polyglots tables to have a productive yet enjoyable afternoon!
The venue was perfect for the contributor day and we could already tell that just like the first day, every part of the event was going to be organised well up until the smallest details.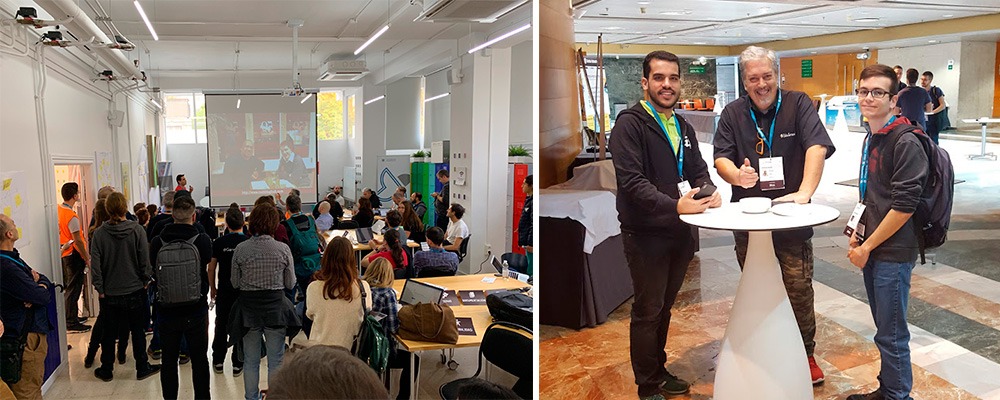 In the evening we were invited to the dinner for sponsors and speakers, which was in the famous neighbourhood of Albaicín, which makes you feel like you are walking around in a fairy tale or old movie with its narrow streets and amazing architecture and of course the Alhambra! Which we were very surprised to find out that the dinner had immediate views up on.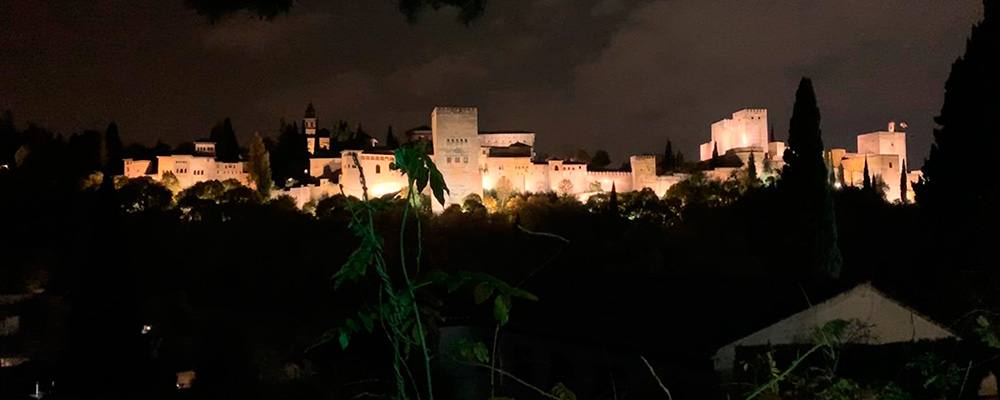 On the next day we found our ways to the Palacio de Congresos of Granada, where a great team of volunteers was ready to help us with whatever we needed, after a quick set-up we were ready for the doors to open!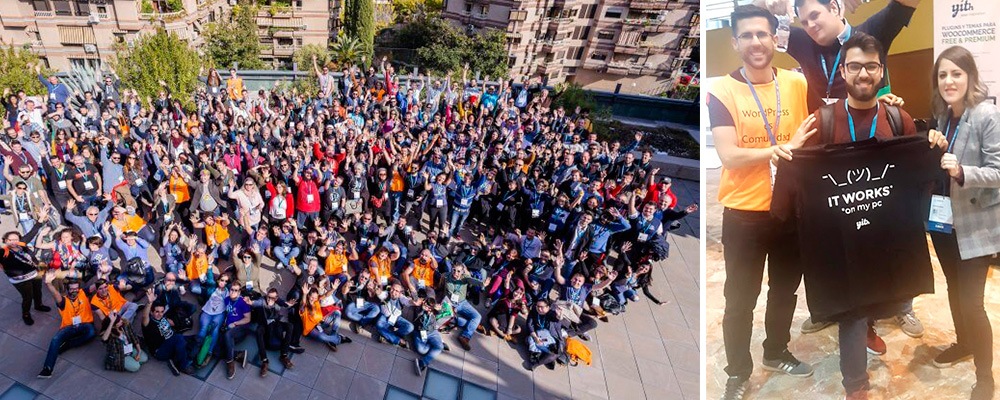 We were all very heartwarmed by the song about code from Fran Torres.
And after the first talks started and during the networking and breaks our hilarious shirts went out very fast! Everyone loved them, probably because of the reletable phrase "It works on my PC" . Haven't we all been there?!
We saw many familiar faces but also had the chance to meet and have interesting chats with attendees from all around the world, from Spain to India!
The big smiles are not only thanks to the productive time spend listening and learning at the talks and workshops, I am sure this also had something to do with the provided lunch that included paella among various delicious treats! And the fact that the day was very well organised in this amazing location with a great turnout, in total almost 400 people!
We would like to thank the organisation for setting up this spectacular weekend! And a big thumbs up to all volunteers, We appreciated all of your effort and care throughout the WordCamp and it would not have been possible without you!
Both the event and city have made a great impression on us, and we will surely come back for a longer visit in the near future!