Just a few days have passed since the WordCamp London took place and we can already feel that sense of nostalgia for such a wonderful and thrilling event.
The feeling is just the one you have when you're with friends, feel at home from the very first moment you come in.
The organisers, the volunteers, everyone welcomes you warmly!
Not to mention this was the first time for Ausilia and Alberto, the two of us representing YITH, to join such a lovely event.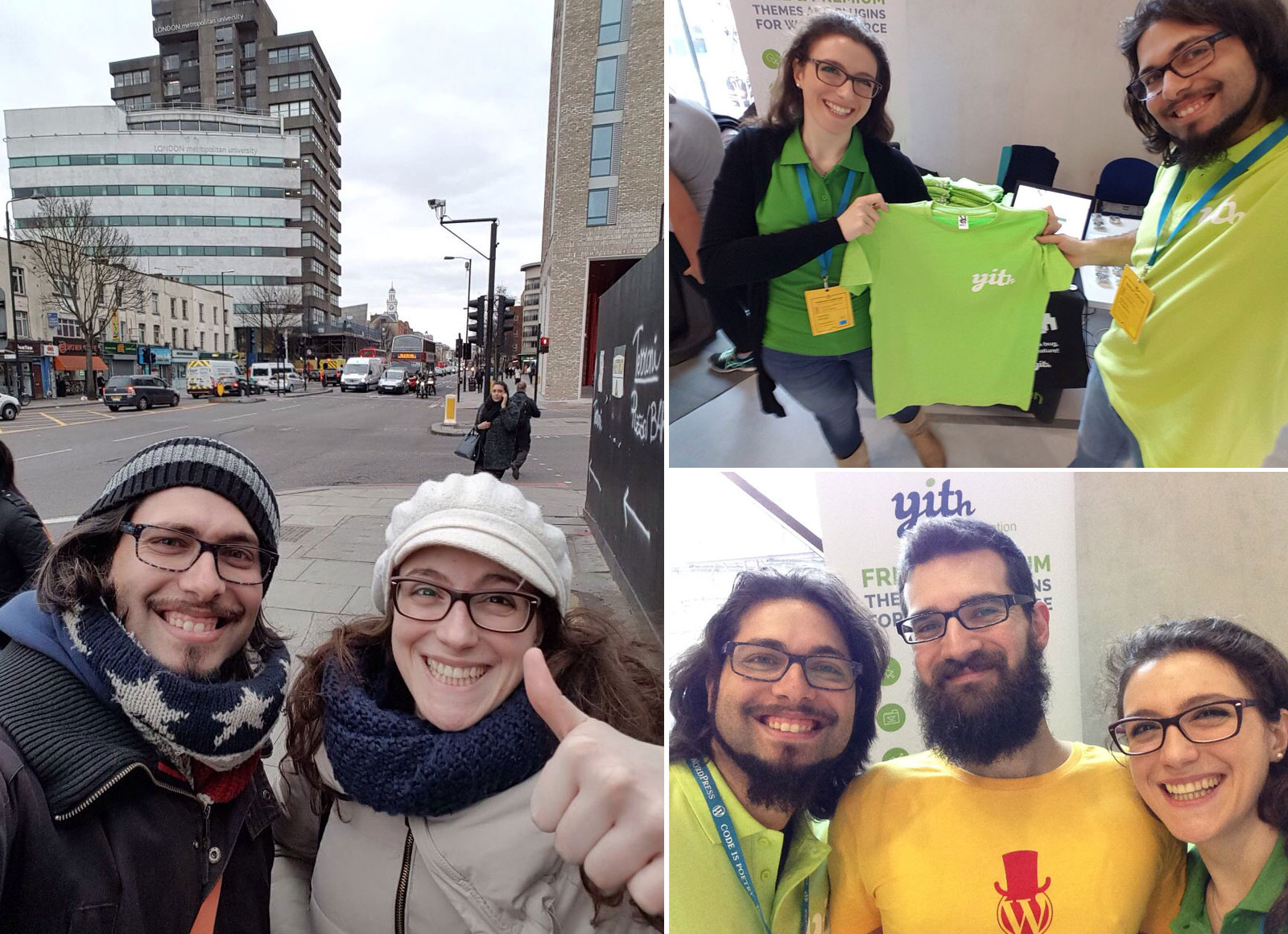 Enthusiasm was the keyword, together with cooperation and emotional involvement.
Everyone was happy to join and meet other WordPress lovers. Love, welcoming attitude, coddling friends. This is priceless!
Great thanks to the volunteers, who offered their own work for a three-day event and did extremely well.
Friendly, informed and attentive. Everyone can feel like being an important member of the community, sharing that very sense of belonging to a wonderful family.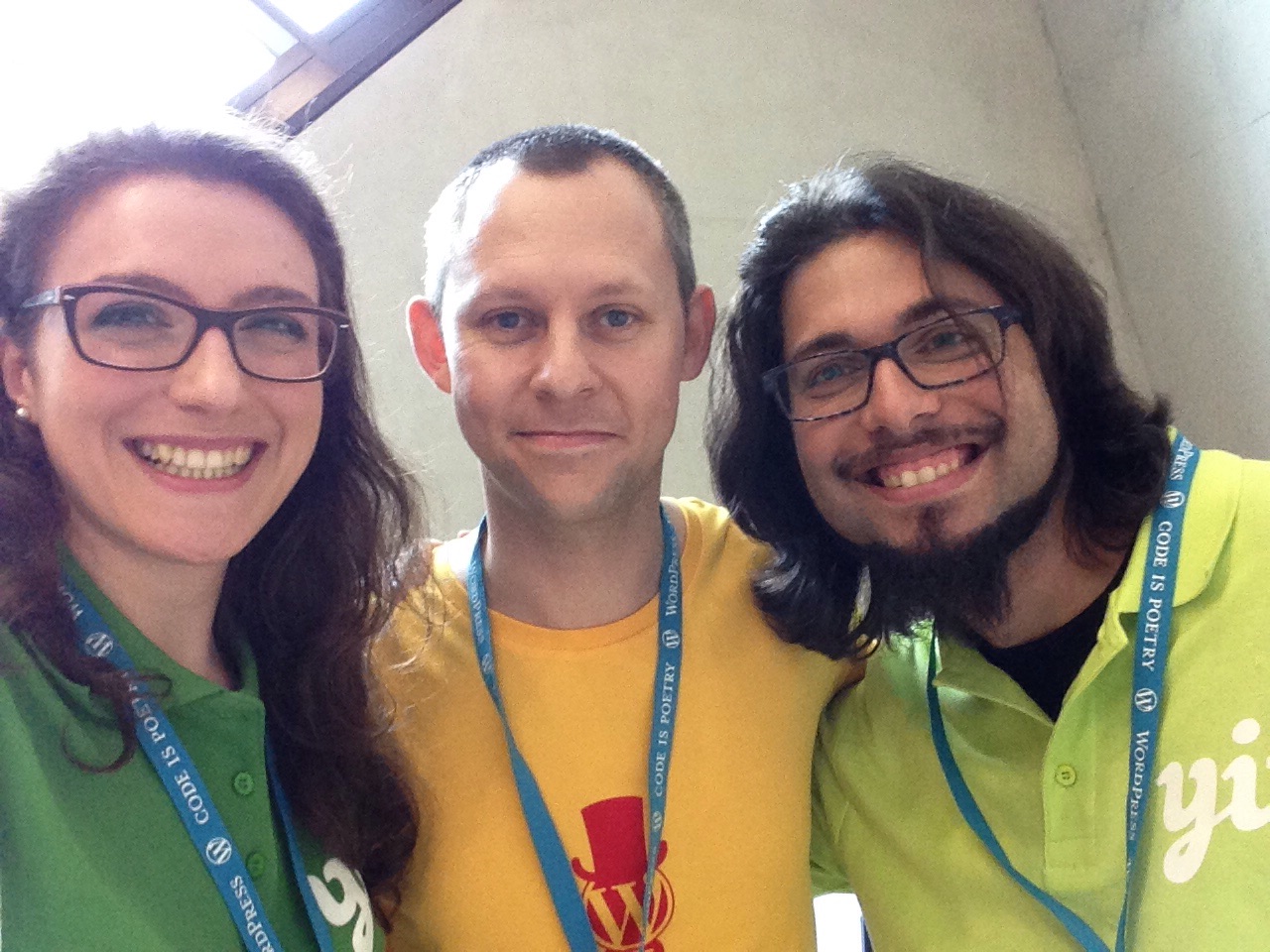 Thanks to @GaryJ
Talks that covered a wide range of interests
There was a wide selection of talks during the event. WordPress was the core element of all of them, but participants could choose among three simultaneous talks, each requiring a different degree of expertise and covering topics from programming, to design, UX and much more.
One of the most rewarding aspects of being at WordCamp London was the possibility to meet our customers, users and people from companies you cooperate with.
It was so lovely to meet Ronald, one of our affectionate customers, in person!

Thanks to @Just2Ronald
Sponsoring the event was awesome and even more rewarding than we could expect. Not to mention, the delightful company at the sponsor booths!
The event social was astonishing
The time spent having fruitful conversations in front of a drink, in a relaxed atmosphere, or playing the rock band!
Many different video game consoles were placed in the social room and everyone could play.
A jump back to the past playing the old-time Nintendo NES or Super Nintendo, and then back to the present with PlayStation 4. What a fun!

Thanks to Yoast for two fun days together
"Huge thanks to all the sponsors who made all this possible" is what the organisers kept saying, and we're happy to have given our small contribution to the event, but it's the organisers who made the biggest work that needs reward: huge responsibilities that have been repaid with an astonishing success!
Great care was devoted to the alimentary allergies as well. Something that is not always cared enough but that Stef managed brilliantly and everyone could feel at home.

So, what else?
WordCamp London was a wonderful experience during which you could both learn and have fun with WordPress lovers like you.
Everyone has fantastic energy and enthusiasm, which makes it a special event worth going every year!
So, simply thanks!