Another WordCamp for the resume of our company! Although the second time we visited and joined forces with WordCamp Zaragoza, the energy we received was a whole new experience for us! Of course we could not wait to share some of the best moments of yet another WordCamp, located in the north of Spain. WordPress, culture and icy feet! 😁
We arrived a freezing cold Friday evening after a long trip from our velvet canarian climate, to an iron steel temperature drop! It was such a great experience travelling by train and looking around the picturesque winter scenery of Spain. Attending WordCamps has been such a privilege for us, as we get the opportunity to collect beautiful pictures and moments, doing what we're most passionate about, all at once! Arriving at the speakers' and sponsors' dinner was the perfect ending to a tiring but nonetheless rewarding day! We couldn't miss it for the world! Wine or beer to warm up the heart and nose and some delicious, gourmet bites were served making us feel right at home. We were pleased to see old friends, meet new ones and set the scene for tomorrow's big day.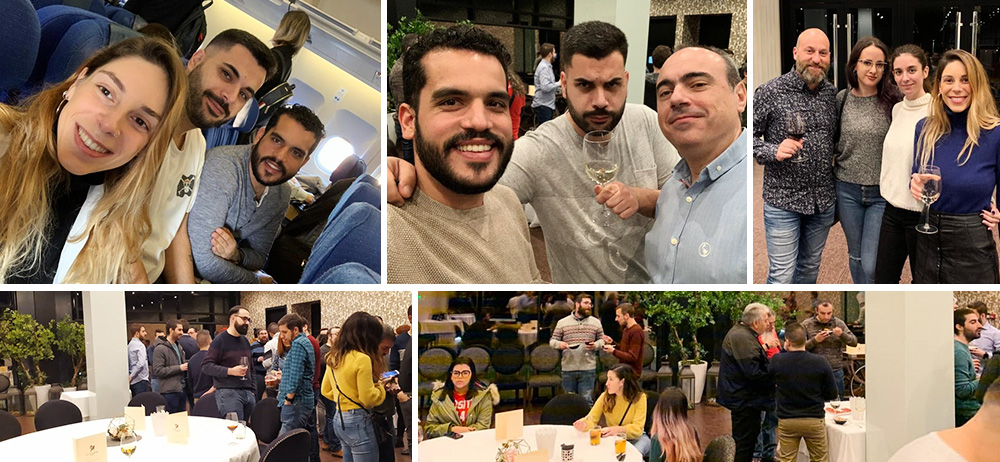 Waking up was quite a challenge but arriving at ETOPIA Centro de Arte Y Tecnología was the best remedy. A space so unique but at the same time suitable for hosting a WordCamp event. We firmly believe that web designing is so deeply connected to the arts, and our community is here to prove that by spreading the ideas of WordPress in an art gallery!
We set our stand with our famous t-shirts and stickers and it didn't take too long until the first WordPressers entered ETOPIA! The crowd was vivid and friendly as many attendees passed by to talk or ask about us. Soon half of our t-shirts had been given away! An absolute blast!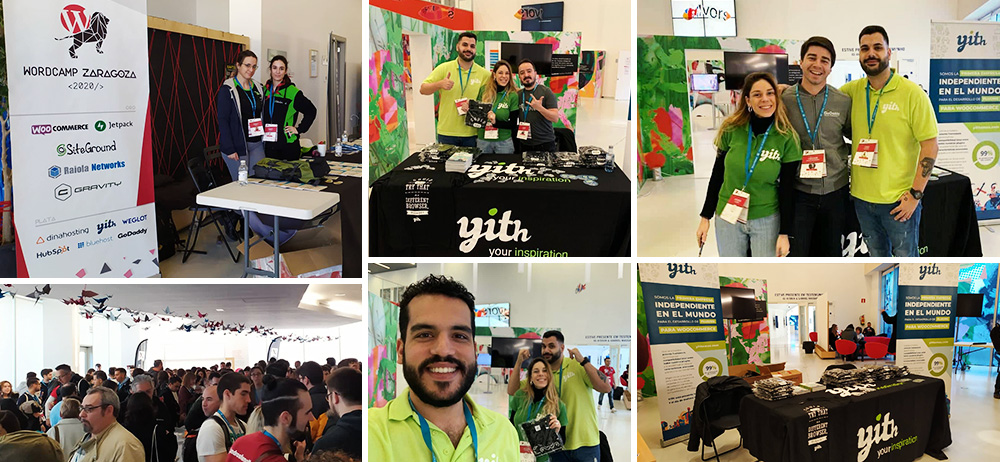 Another active crowd was the one of the speakers, contributing with at least 38 talks!! Our developer Francisco Mendoza participated too, telling us about the role of Cron Jobs.

Closing an amazing day, our good friend José Ramón Padrón, presented his 10 reasons for which you need to go to WordCamp Europe Porto 2020, making an introduction on the biggest WordCamp event of the world, leaving us with a great sense of what's yet to see and experience!! We cannot wait to share more moments in our blog and each time realise even more the meaning and power of the WordPress community!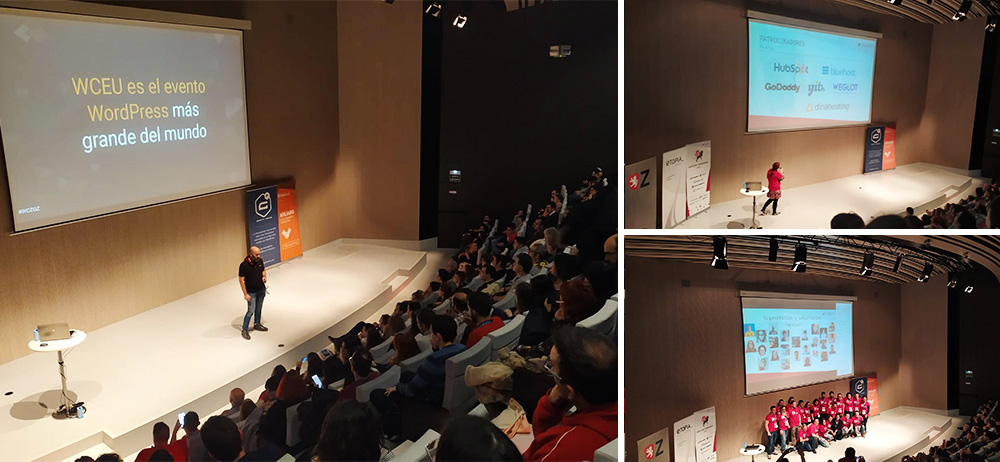 Apart from WC Europe, we will be sponsoring and participating in more events during 2020. We are excited to mention the ones we will be attending! Don't hesitate to stop by and meet us in these upcoming events: