It's an annual tradition now for us at YITH, we couldn't miss the awesome event organized by the WordPress community in Turin: WordCamp Turin 2019!
Hosted in the location of Toolbox Coworking, it started on April 5th with the Contributor Day.
In the big room named "Keynote", the attendees were crowding around the tables with one common goal, contributing to WordPress for one whole day, be they developers, graphic designers, polyglots, marketers or mere WordPress lovers.
As soon as we arrived, after taking a cup of coffee, we sat down at WP Core table and worked on contributing to WordPress as well.
The location was perfect for the Contributor Day (as it was in the past years too) and everything was organised with great attention to the detail.
Saturday 6th April was the high point of the event: the conference day!
The first speeches began at 9:30 with topics ranging from development, content management, SEO, marketing, business and much more.

Right from the start of the event and during the breaks, our t-shirts literally flew off the shelves!
The slogan printed on them "Keep calm and clear cache" won all people approaching the booth, they couldn't help asking for one! Some of them use to collect all our t-shirts and could not absolutely miss this new piece.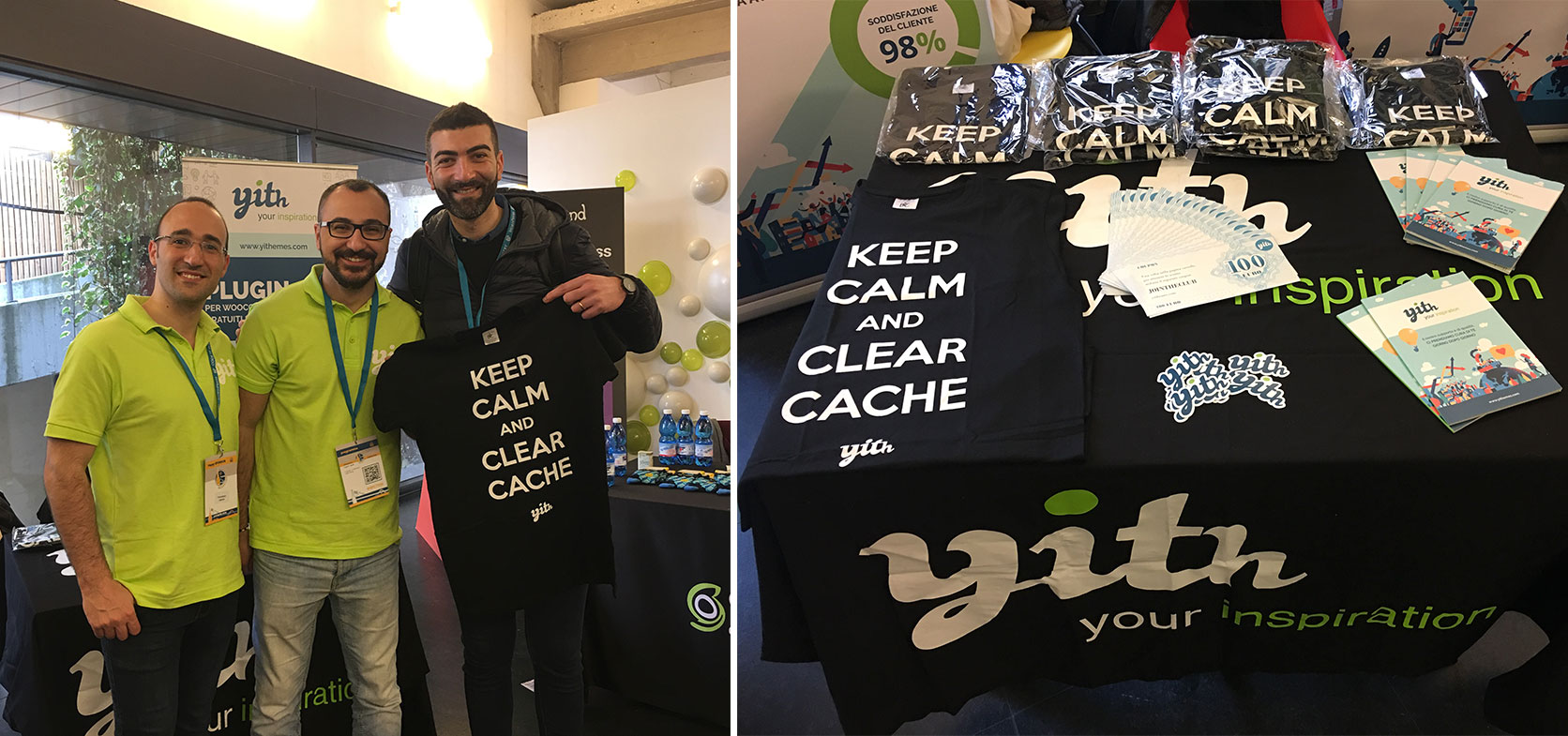 Among the many people that stopped to talk, to our great satisfaction, we could notice that most of them are using our products. As developers, it made us proud to hear statements like "I've been using your plugins for a while now, and I couldn't do without them".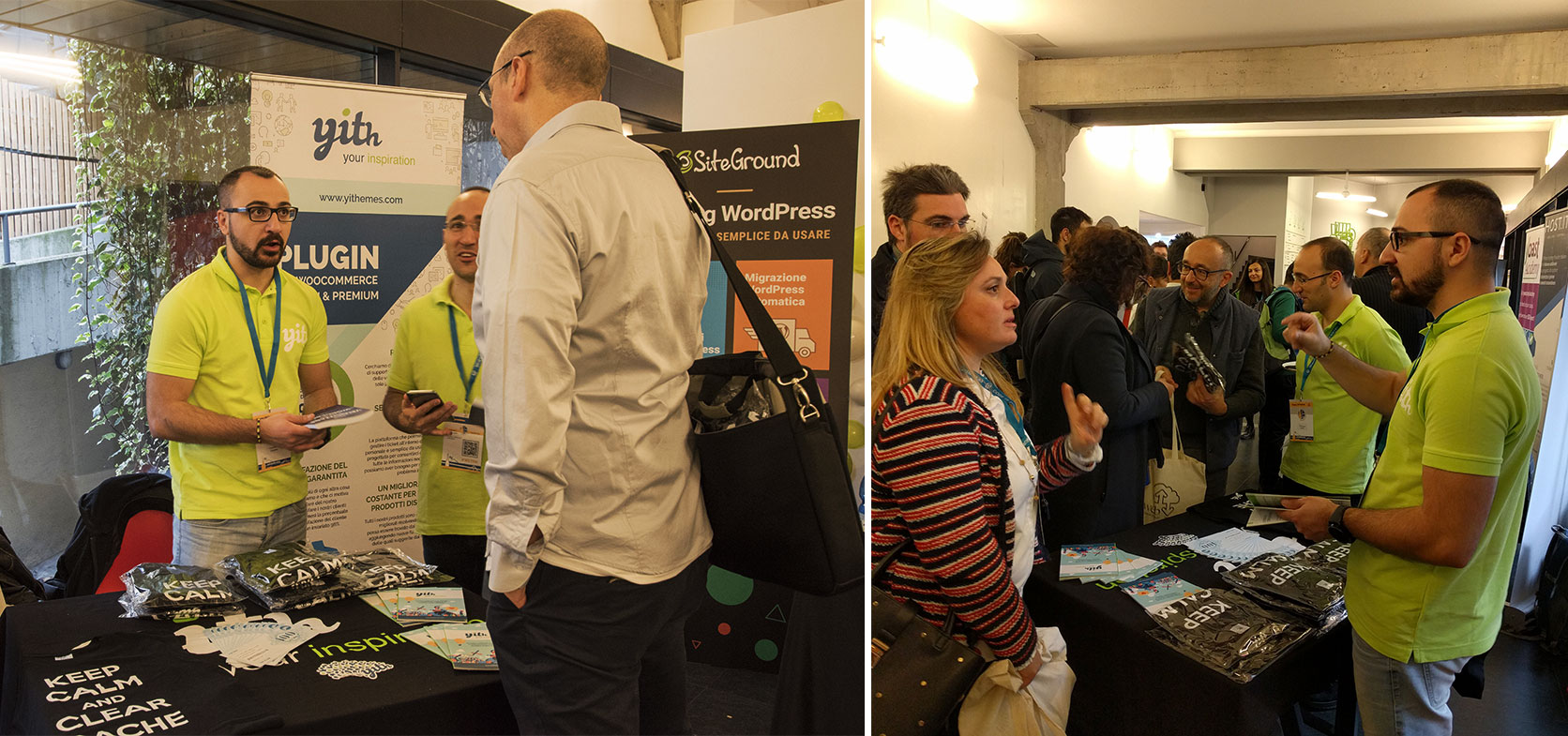 We also had the opportunity and pleasure to meet familiar faces and old friends. Not only could we hold business conversations with all of them, but also we spent a wonderful evening at the after party, held in the same location: board games, ping-pong, table football, karaoke… well, we did not miss anything!
We want to thank both all the organisers and volunteers that worked hard to make the WordCamp result in such a successful and enjoyable event, and all the attendees who took part in the event: it couldn't have been so great without them!