The free version of this theme is no longer available
If you're planning to build your own e-commerce/shop website and you don't have time to develop, design and project it, here we are to help you.
The new entry of our e-commerce family is Panthea, a cool, easy to use, customizable and fast WordPress theme designed thinking about users needs and requests.
With Panthea you can easily set your online shop, taking advantage of the many features thought for you by our team of webdesigners and developers.
Creating your shop has never been so easy.
Don't you believe us?
Try it now!

GENERAL SPECIFICATIONS
Panthea is a clean and minimalistic Woo Commerce theme, designed with a great responsive design. It employs the powerful plugin Woo Commerce which enables the creation of a versatile and rich Wordpress shop, with thousand of layout options and a lot of features to customize your shop following your needs.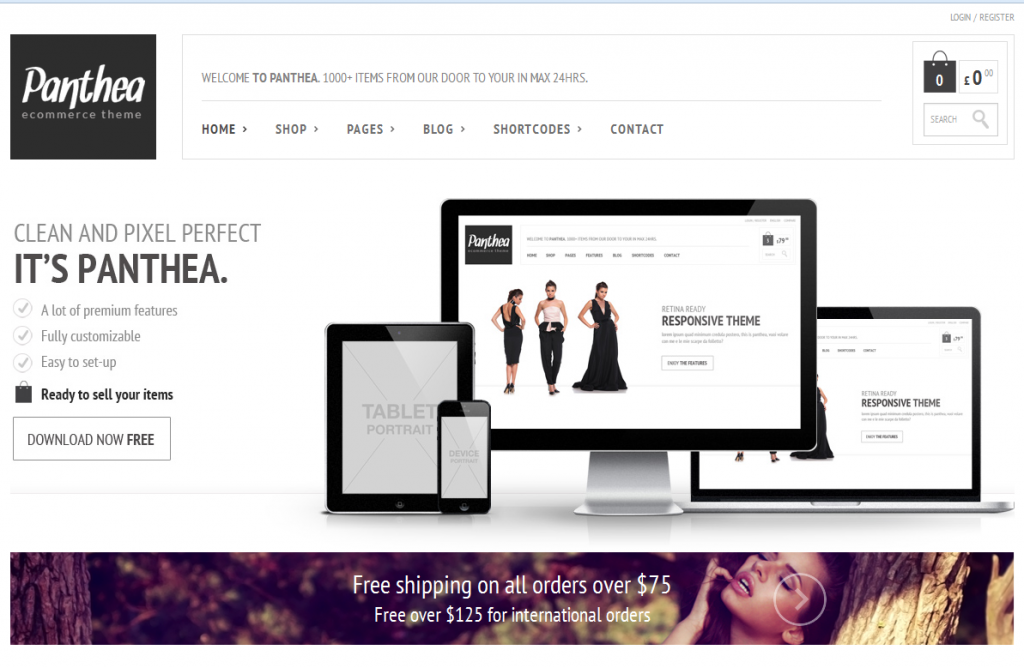 Among the special features of this theme there is the Megamenu features, which can be set in the homepage and supports also images.
What does it mean? It means that you can set an image to be shown in the menu when users start a product search.

STYLE
You can choose Your Fonts & Colors to completely customize your website:
Over 600 Google fonts – google fonts list will be automatically updated;
Set font and size for titles, slogan, body text and more;
Unlimited combinations of colors
Zoom product image: You can add a zoom feature in the featured image of products, on the product detail page.

PRODUCTS PAGE
Panthea has a Blog Layout available, you can use an extensive admin panel and promote your business through the testimonials page.
In the product's page you can set the Wishlist, which gives to users the ability to add the products in their own withlist. Users can Compare products of your shop in one complete table.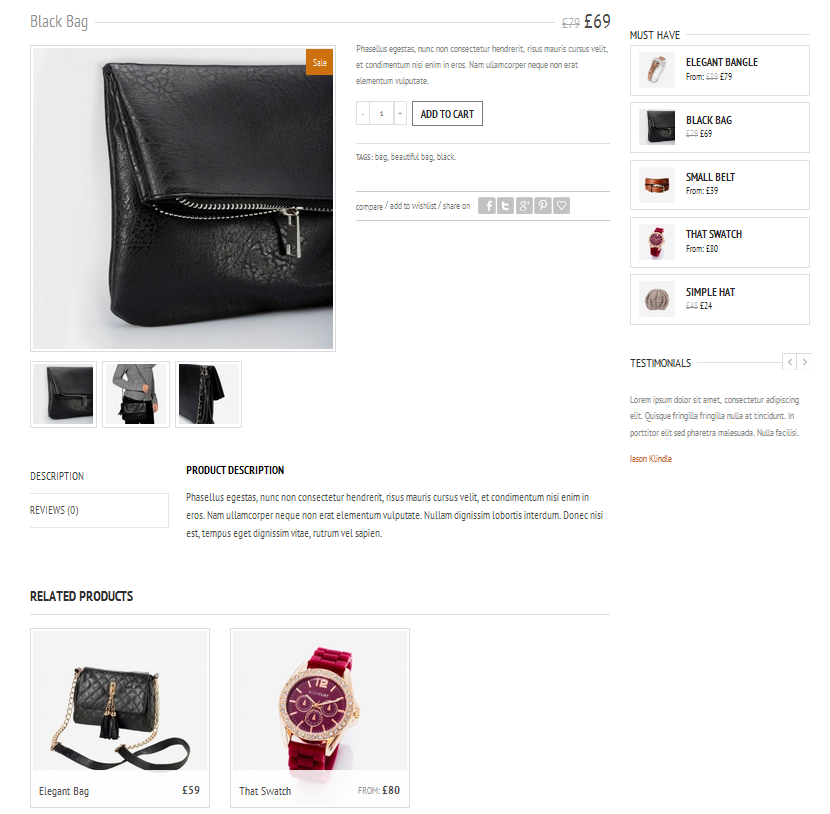 SLIDERS&PORTFOLIO
Compose your front page choosing your favourite slider to display your product and services.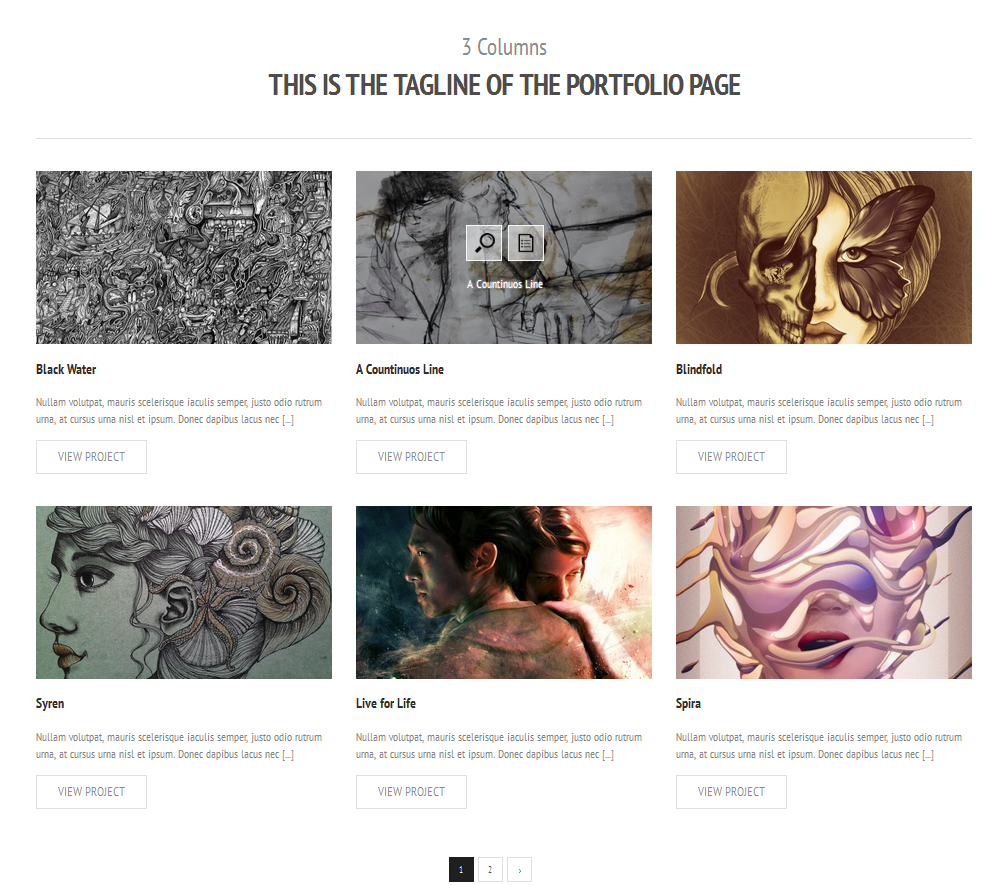 You can set a different slider for each page and choose from 5 slider types and 4 portfolio layouts:
1) Revolution slider (a premium plugin available on CodeCanyon for $15, included in Panthea)
2) Elastic slider:  original responsive slider;
3) Rotating slider: a nice faded slider where you can set how many panel to display
4) Flexi slider: (basic layout): a simple and responsive slideshow to display images;
5) Thumbnails slider.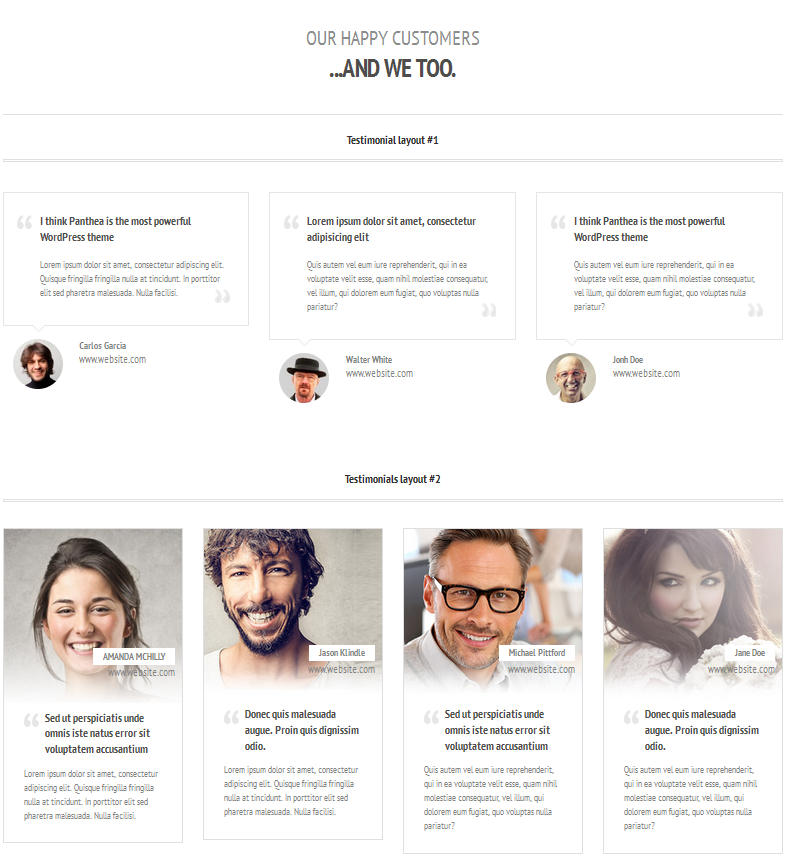 SHORTCODE MANAGER WITH OVER 200 SHORTCODES
Shortcode manager with 200+ shordcodes ready to use, to add elements on each page with just one click, without copy and paste html/css code.
Typography: quote, columns, list styles, dropcap & more
Elements: alert boxes, buttons, tables, toggles, tabs, price tables & more
Media: sliders, galleries, videos, images styles, lightbox
Shop: product sliders, credit card icons and so on
SAMPLE DATA
Set the theme is easier with our videotutorials, so you can watch how to set each page of the theme step by step.
With a simple click you can import our demo files, so your theme will appear exactly like the theme preview.
With our advanced theme options page, you are given complete control over your theme and its settings.
Premium version
We provide free support for our premium themes, so you can open a new ticket and ask help to our developers team.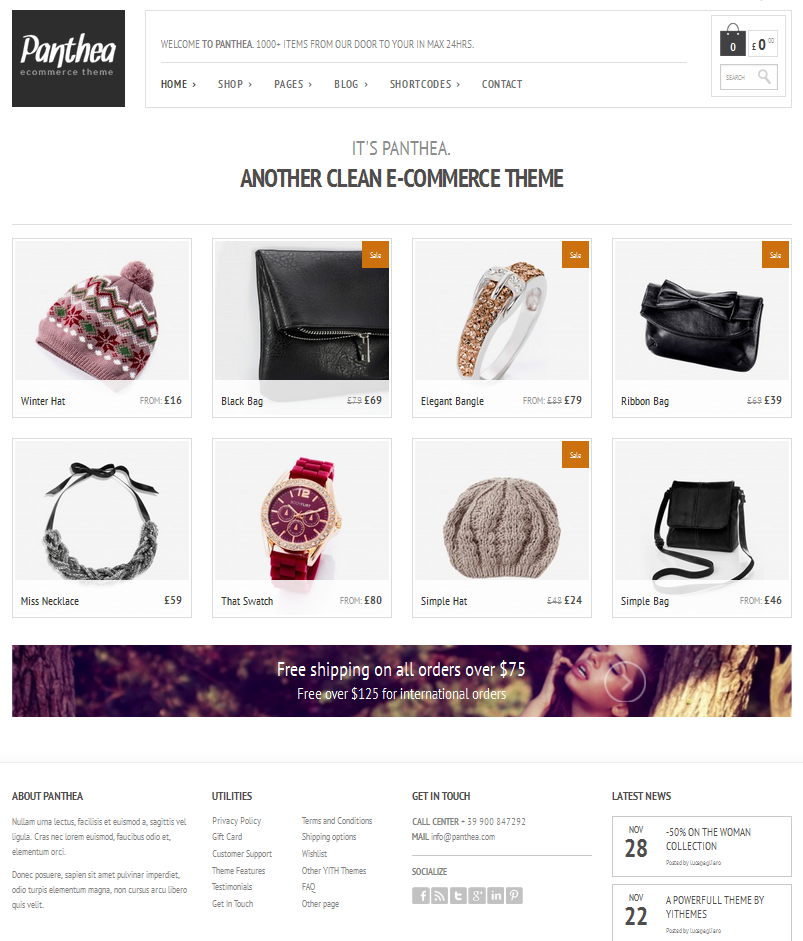 With the premium version of Panthea, you can:
choose the layout (Grid or list view) for the products list in the shop page.
add an enquiry form inside each product detail page
add more tabs in the product detail image
add more features and informations about your products
add a popup to launch your offers and where the users can subscribe in your newsletter
have a new checkout layout with a multistep feature list.
easily edit the colors of all the sections and elements like text, links,slogan and so on.
CONCLUSIONS
As we have previously said, creating an e-commerce for your business activity has never been so easy.
Donwnload now Panthea and start creating and setting your products, ideas and precious content with the web!
The free version of this theme is no longer available