Summer is coming to an end, at least summer holidays, and we can enjoy sunny days outside, we can breath the fresh smell of the sea in the air just during the weekends. In the meanwhile, we're not only trying to relax and recharge the batteries for this new year of passionate work and production, but we're even working hard to immediately give you some amazing new products you can enjoy working and creating with.
We're sure that you are already working on some amazing new projects, on the restyling of a website or in the creation of some new interesting website. This is why we're trying to help you with our new products.
The first YIThemes release of September 2013 is this new, amazing and free HTML Template for your website, Pinkrio.
Download 

THE XHTML/CSS VERSION OF PINKRIO
Pinkrio is a strong and powerful XHTML/CSS template with a clean and responsive layout, useful for both corporate and portfolio websites. As if you were on a tropical beach, you can use it to entertain your users and to involve them into what you're trying to propose them with your website.
Pinkrio is the perfect HTML template for a corporate/brandable site project and also for personal portfolio and blogs.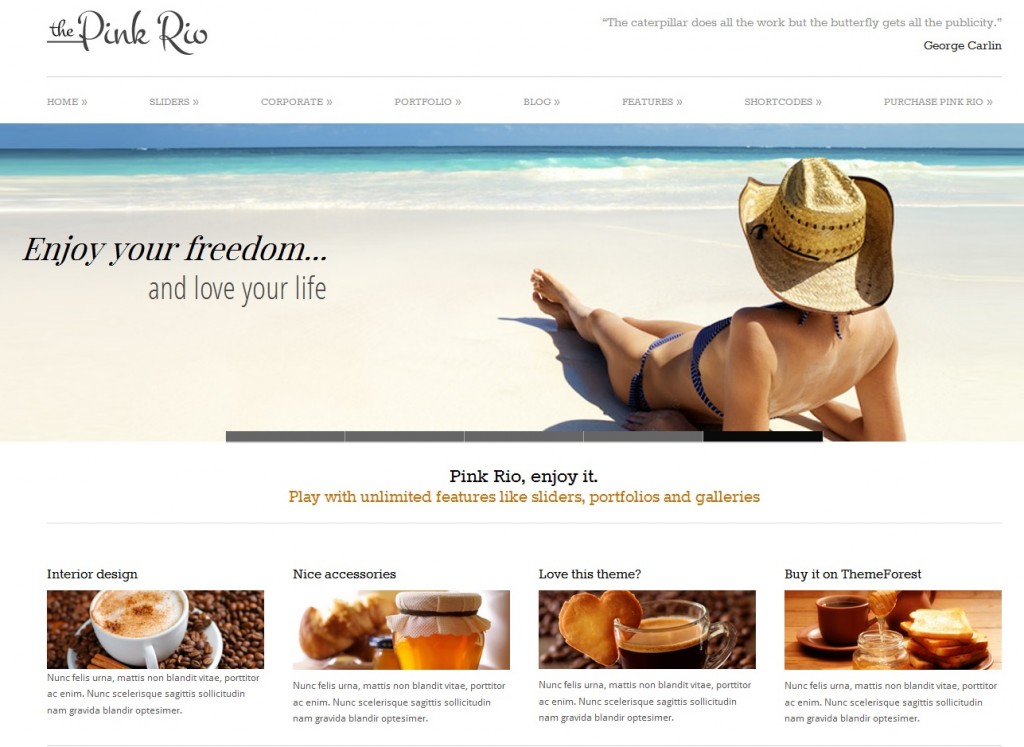 The XHTML/CSS template of Pinkrio has a lots of features and a responsive layout that you can use to create and project an even more enjoyable and unique website.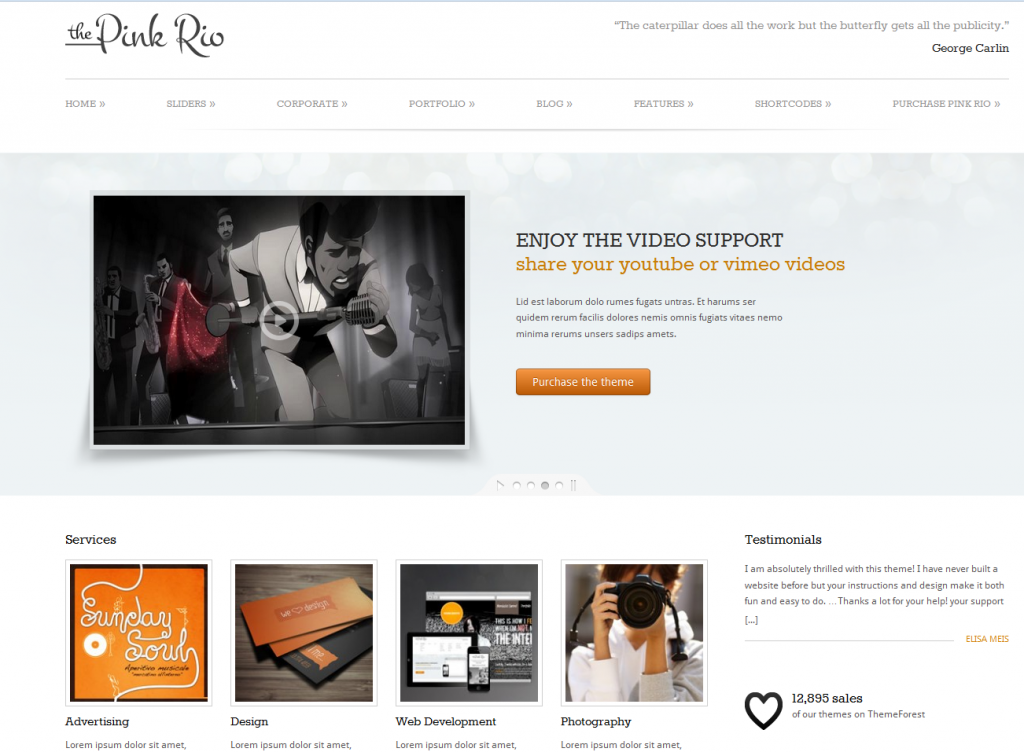 Pinkrio is easy to set and customize so you can create a lot of different layouts according to your needs. If you want, you can manually change fonts using more than 600 Google Fonts, colors, sliders and portfolio layout of the template, so that you will have a completely changed look and style of your site. The maximum width of the template is 1200px.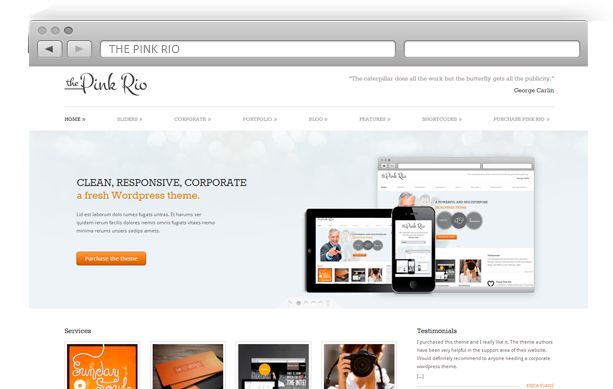 With Pinkrio Free HTML Template, you will have 5 types of Homepage sliders (LayerSlider, FlexSlider, Elastic, Thumbnails, Cycle ), but if you don't have any slider in the home page you can easily set a static image to present your project.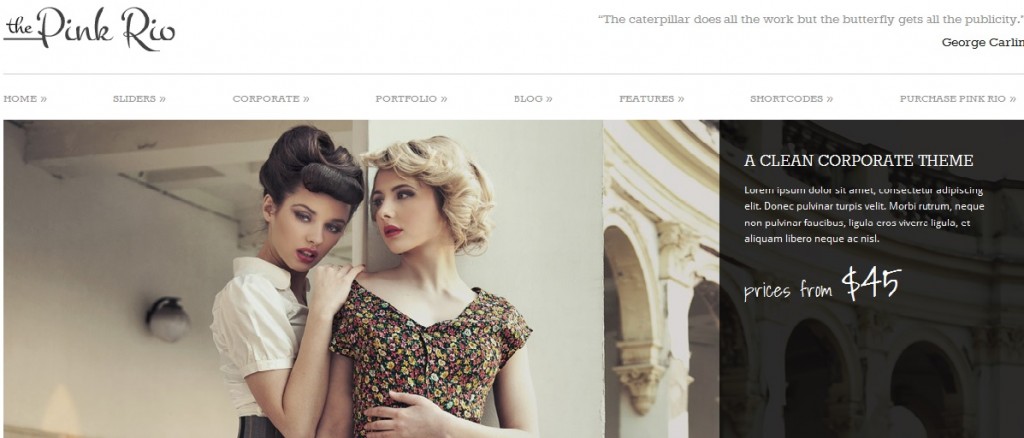 To display your work and images, you can choose among 4 different portfolio templates (Filterable,Three columns, Full description, Big image) and 2 different blog styles: with big or small image. Pinkrio Template is already setted to use any kind of Google Fonts and it has a contact form with the php script to send emails. It works also if JavaScript is disabled.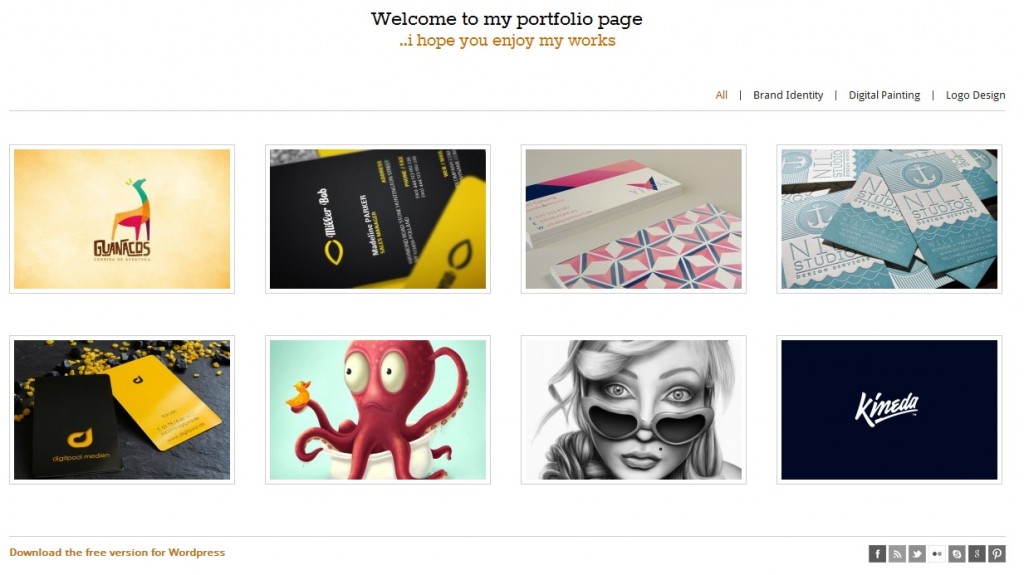 In the template features, there are even the blog and testimonials sections, essential for the promotion and sponsorship of your project.
As the summer days which inspired our brand new HTML/CSS template, Pinkrio is a nice, engaging and light template, well projected and rich of functions and features, easy to use and ready to turn your standard website into a tropical paradise, as if it were a beach where people meet and are able to find what they're looking for: your amazing work made with our Pinkrio Template.
Download