When it comes to building an eCommerce website, there are several options available, and it's perfectly reasonable to evaluate and highlight the benefits of one platform over another. We have already compared a few options in our blog, including WooCommerve vs PrestaShop and WooCommerce vs Shopify, and today we'll be evaluating Wix vs WordPress/WooCommerce. Let's explore the pros and cons of these two popular website-building solutions.
Both Wix and WordPress/WooCommerce are versatile platforms that can be used to create eCommerce websites. However, it's important to note that there are significant distinctions between what these platforms offer.
Throughout this article, we will examine the advantages, disadvantages, and characteristics of both options. Our goal is to assist you in selecting the most appropriate solution for your specific needs.
What is WooCommerce?
Let's start by talking about WordPress and WooCommerce. WordPress is a widely used platform and, according to w3techs.com, it has been used to build more than 65% of all websites across the globe.
In essence, WordPress is perfect for building conventional websites like blogs, portfolios, and individual sites. However, with the help of WooCommerce, you can also build an eCommerce shop with all the necessary features a seller may need.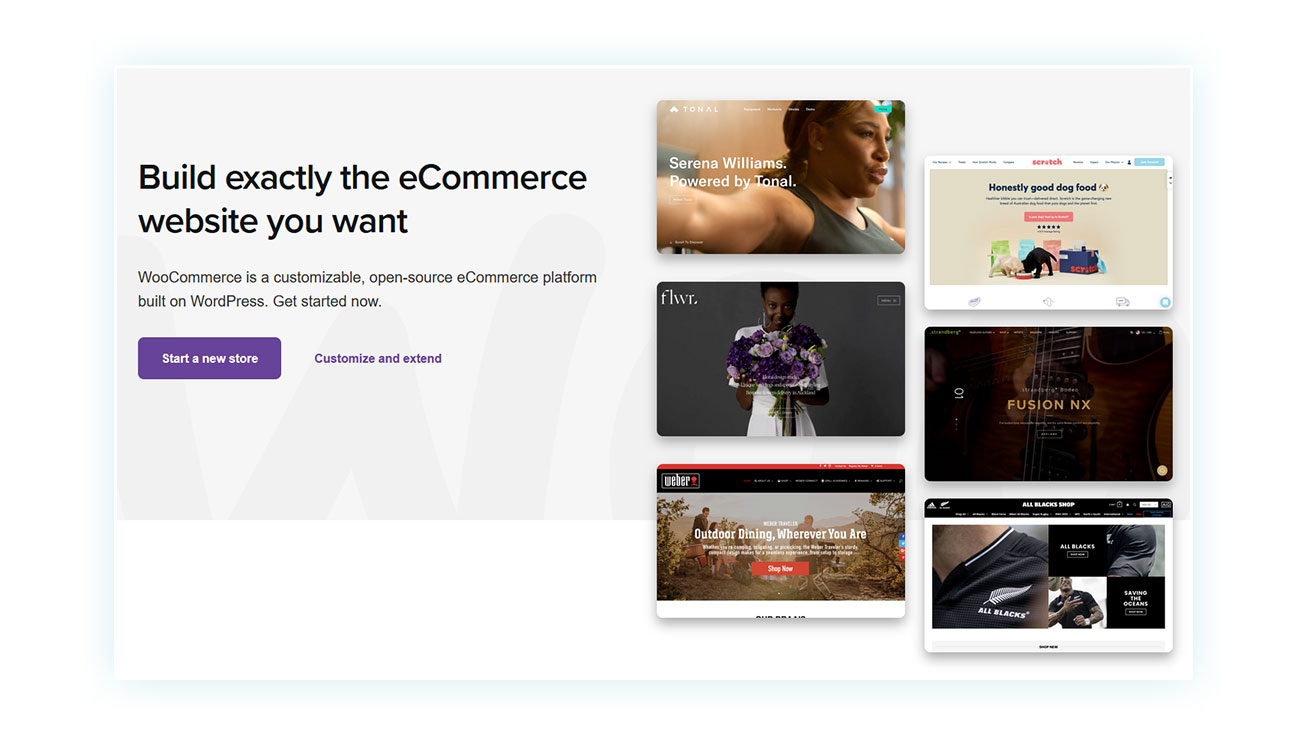 WooCommerce is in a fact a popular WordPress plugin that adds eCommerce functionalities, and there are countless plugins available to add extra features to it and improve user experience. With over three million online stores built on WooCommerce, it's evident that this eCommerce plugin is a trusted choice among website owners.
How much does WooCommerce cost?
WooCommerce's popularity can not only be attributed to its user-friendly interface and customizable features but also to its open-source nature, which is the reason why this tool is available for free and has such a large community of users.
Given that both WooCommerce and WordPress are free, there are no expenses associated with using them. However, building a website using this platform may still involve costs, such as:
Hosting – when creating a website, it's important to consider the hosting price.
Additional plugins – while there are many available for free, certain additional features may require buying premium plugins.
What is Wix?
Wix is different from WooCommerce as it is a ready-made platform where you can simply buy a space and use its tools to build your website. It's a great option if you're looking for an easy and hassle-free approach to website building.
When opting for Wix, it's not possible to select a hosting service and set up the software on it. However, you can buy a Wix space with different sizes and costs, depending on the package you want to get.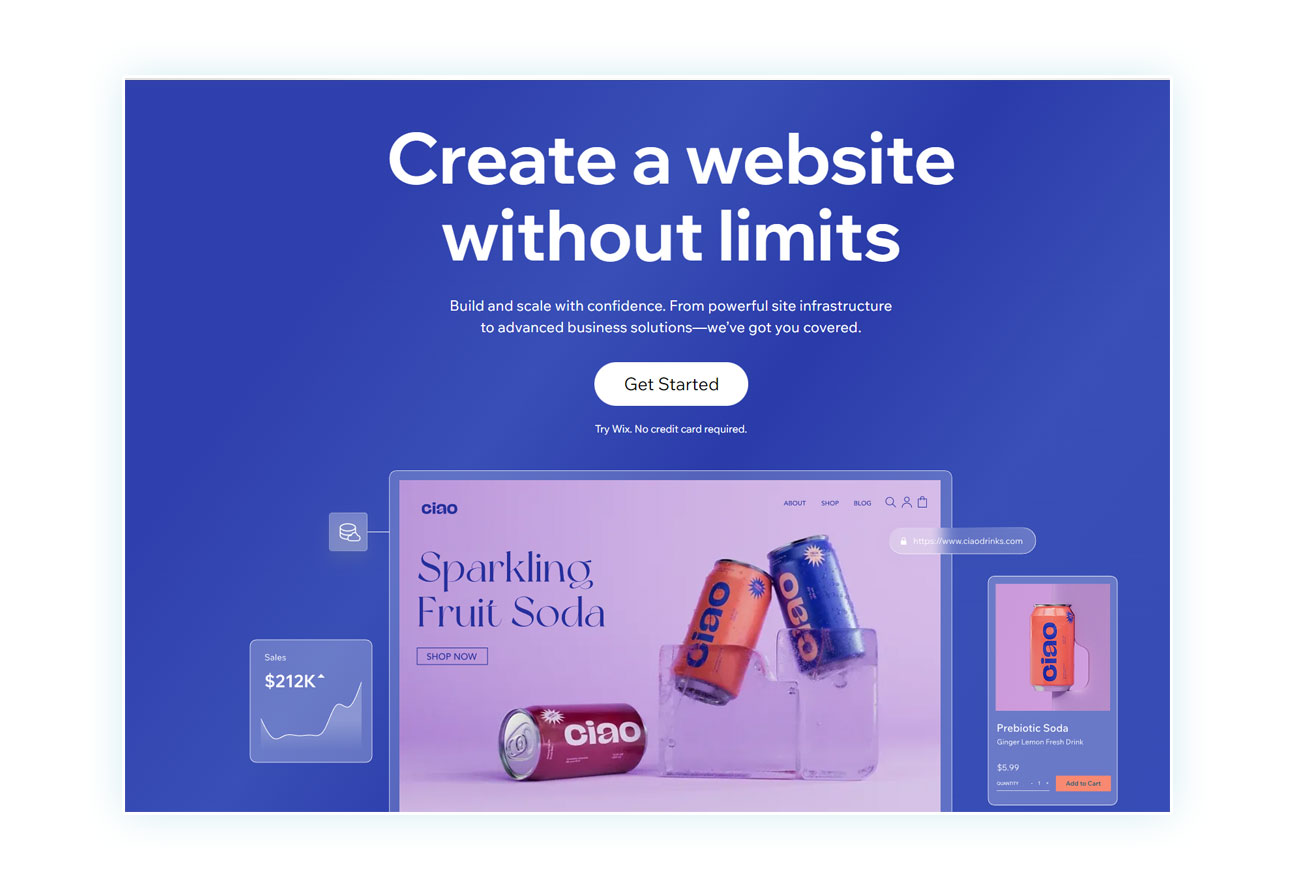 WooCommerce requires sellers to personalize their own sites, which is the key to its strength in creating dynamic and adaptable websites. On the other hand, Wix provides web space and pre-defined tools to simplify the process for users.
Although Wix offers a range of features, it's important to note that you'll need to learn how to use them and create your own website from scratch.
How much does Wix cost
While it's relatively simple to explain the cost of WooCommerce due to its essential nature, this isn't the case for Wix, but we'll share a comprehensive overview next.
Wix offers different plans that adapt to different types of websites. The categories these plans are divided into are based on the purpose of the site you want to build:
Website Plans – to develop a traditional yet polished website, such as a platform to display your artwork, a presentation portal, or an artist's portfolio.
Business and eCommerce Plans – to set up an online store to sell your products.
Let's look at each of these solutions in detail.
Cost of Wix: Website Plans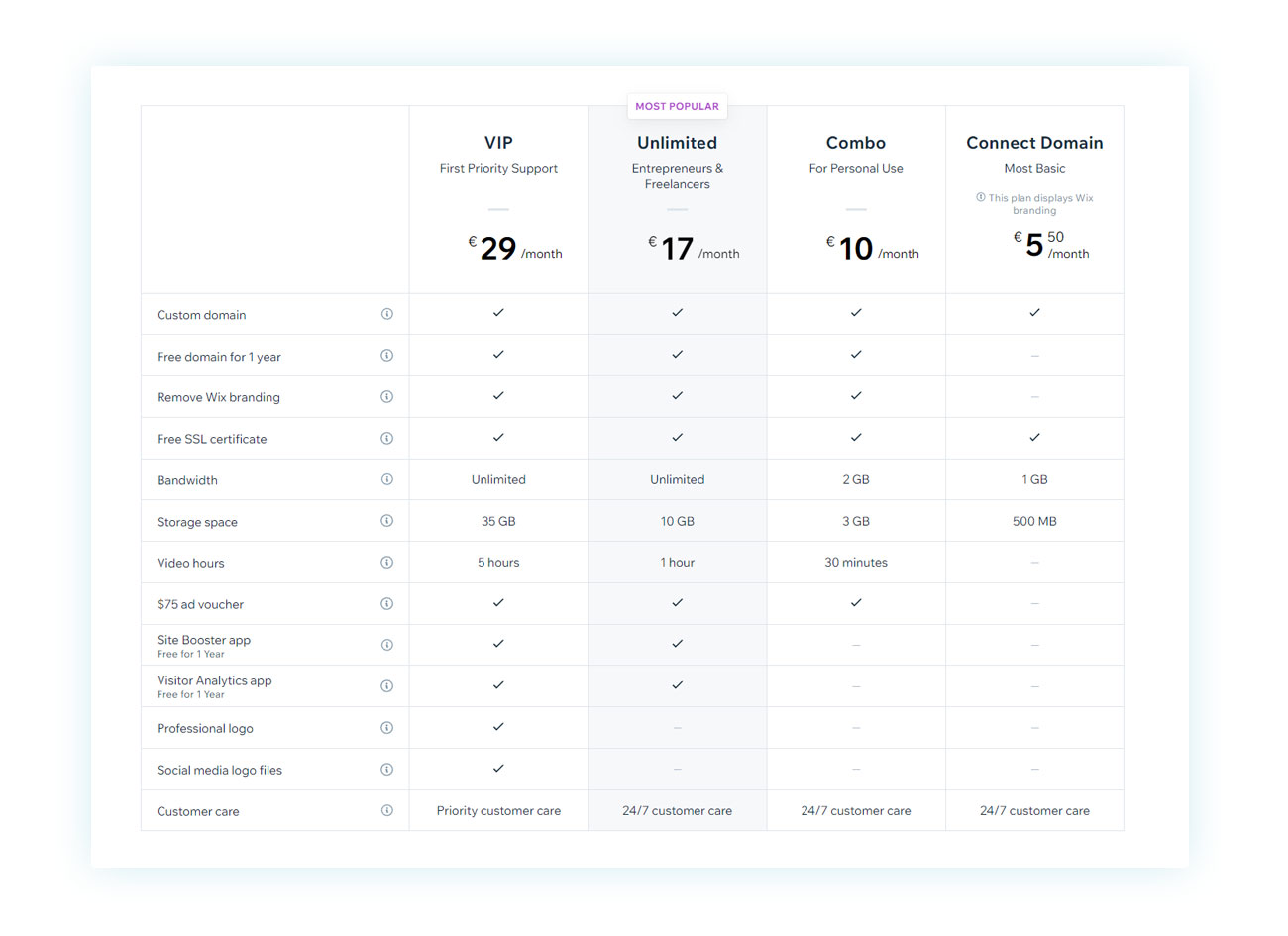 If you're not interested in having an online store, you can still use Wix to create your own website with these four different plans that have the following features, you can choose the one that suits you best:
Connect Domain – For only $4.50 a month, you can enjoy a complimentary SSL certificate, 1 GB of bandwidth, and approximately 500 MB of storage space. It's important to note that this option is quite limited, but it's perfect for small websites with low traffic.
Combo – For only $8.50 a month, you will receive a package that includes 2 GB of bandwidth, 3 GB of storage space, a designated area for videos up to 30 minutes long, and a special promotion for advertising.
Unlimited – For just $12.50 a month, you can enjoy unlimited bandwidth, 10 GB of storage space, and up to an hour of video length. In addition to the previous offer, you'll also have access to some extra tools.
VIP – For the high cost of $24.50 a month, this premium package includes 35 GB of storage space and 5 hours of video length. Additionally, you'll have priority customer support that is available 24/7.
Note: in the basic package, Connect Domain, Wix advertisements will appear on your final website.
Cost of Wix: Business and eCommerce Plans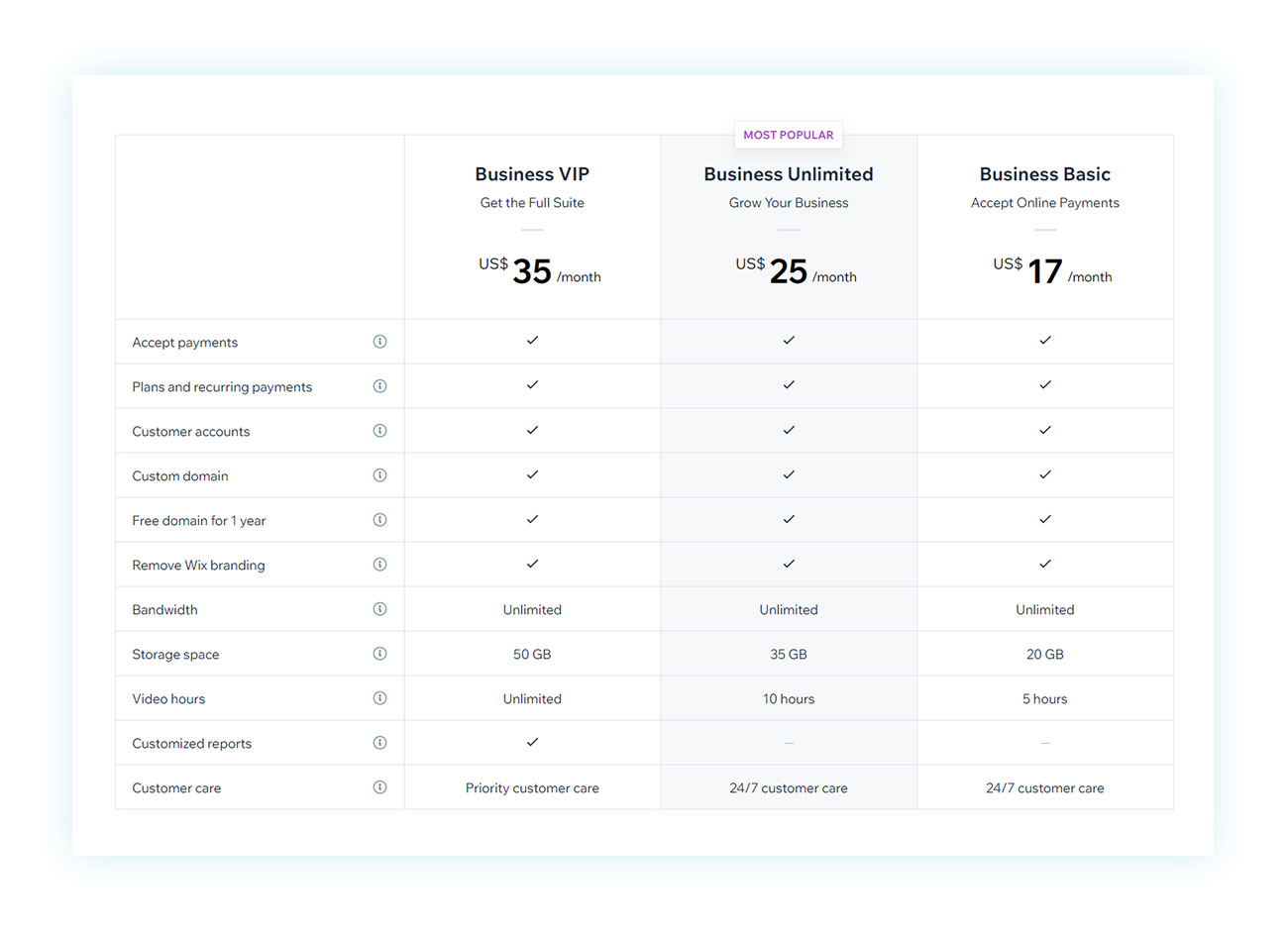 Now, if your goal is to establish an eCommerce store and you're comparing WooCommerce to Wix, you'll need to consider specialized eCommerce plans instead. The plans offered by Wix are:
Business Basic – For a monthly fee of $17, you can enjoy a variety of tools that will benefit your online store. Plus unlimited bandwidth, 20 GB of storage space, and 5 hours solely dedicated to videos.
Business Unlimited – It goes up to a monthly fee of $25 and offers 35 GB of storage space and 10 hours of video.
Business VIP – For $35 a month, Wix offers 50 GB of storage space and unlimited video hours. This is perfect for those that offer online courses in video format. Additionally, this plan comes with a priority support service.
The free version of Wix
It is mentioned in various sections of Wix's documentation that there is a free plan available. Is it true?
Yes, Wix does have a free option available, but it's important to note that, unlike WooCommerce, it comes with many limitations. Typically, this option is only suggested for those who want to test the service out for a short period before committing to one of the paid plans mentioned above.
In fact, the free plan has the following downsides:
The domain contains the words accountname.wixsite.com so your site's domain would be www.shopname.wixsite.com.
Ads will appear on your site.
Only 500 MB of storage space.
Only 500 MB of bandwidth.
Online payments and Google Analytics are not included.
It is clear that such limitations pose a major challenge to establishing a thriving eCommerce business online.
WooCommerce: pros and cons
Now that we have gone over the costs related to the two platforms, let's discuss the reasons why you might want to choose WooCommerce and what are the benefits it offers. This way, we can make an informed decision.
WooCommerce pros are:
Flexibility – With an extensive library of plugins and themes, you don't have to be a web design pro to build a website that meets your exact needs. Whether you want to create an online store like Amazon or a booking system like Booking, WooCommerce plugins can help you integrate additional features and functionalities with ease.
Simplicity of use – WordPress and WooCommerce prioritize simplicity and ease of use as their key features. Editing any content on the website is fairly easy, either by simply filling in pre-existing fields or by using the convenient drag-and-drop system.
Open source – The vast community on the platform is a result of its free nature, it provides huge support and assistance to users through community forums for addressing any issues or utilizing particular features on the website. This environment ensures users easy access to the resources they need.
Affordable – Being a free tool, the associated costs are very low.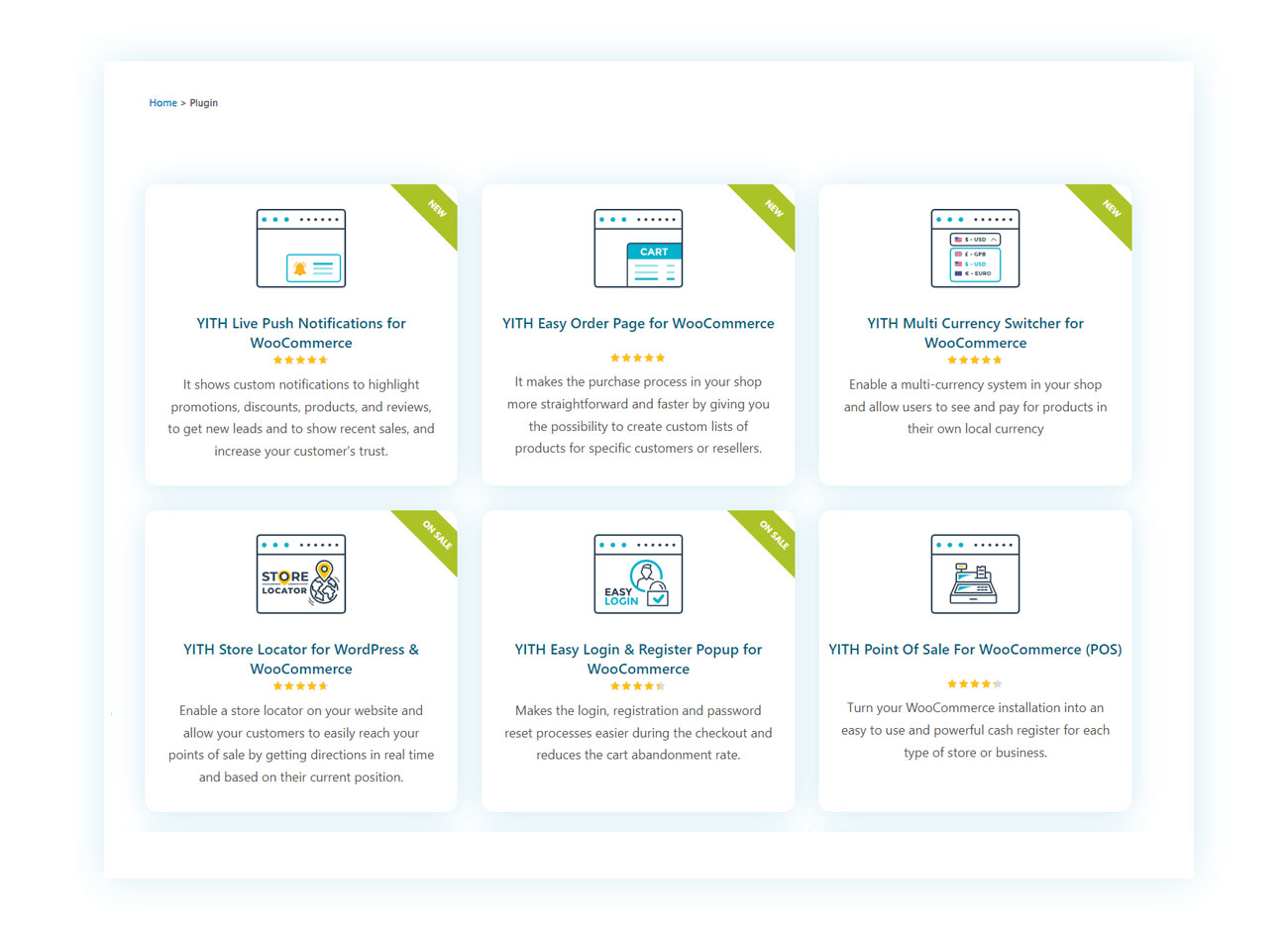 When it comes to downsides, the only thing to keep in mind is that setting up a website on WordPress requires some initial time investment. You will need to select your own hosting service and learn how to create a website from scratch. However, WordPress simplifies this process, and you can have complete control over every aspect of your site without any third-party service.
Wix: pros and cons
While WooCommerce bases its strength on its flexibility and full control, Wix offers a different set of advantages. These include:
Ease of implementation – You won't have to worry about searching for hosting options since you only need to pay for the service that will host your site. This can save you time and effort in getting your website up and running.
Support – Wix provides support as a continuous and direct service.
Mobile-friendly – Even though numerous WooCommerce themes are designed to function seamlessly on mobile devices and tablets, Wix provides a higher degree of automated management.
Of course, there are also negative aspects to this, including:
Costs – Although WooCommerce and WordPress are available for free, Wix is a paid platform and its free version may not be suitable for everyone.
Limited variety – The available library in this platform, which is not open-source and does not offer free access, is quite limited compared to WordPress plugins.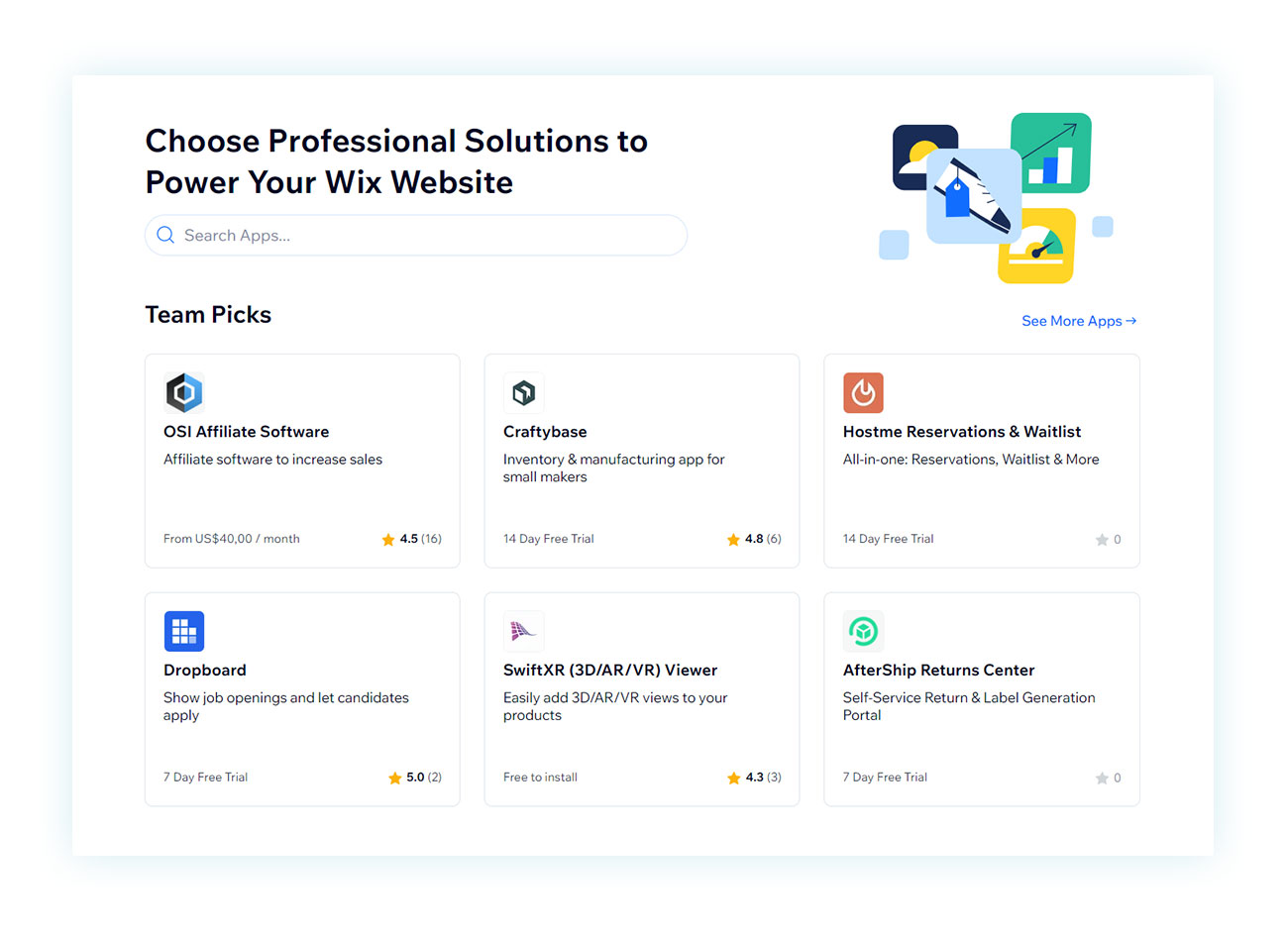 Wix vs WordPress: which is better?
It's now time to make a thorough comparison between Wix and WordPress/WooCommerce. Every aspect will be taken into consideration to determine which one is the best option.
Wix vs WooCommerce/WordPress: USE
In this kind of comparison, it's important to consider the intended purpose of the website. Typically, WordPress is the go-to choice for creating traditional sites or blogs. This is largely due to its versatility and the abundance of plugins available. On the other hand, if you're looking to create an online store, the WooCommerce plugin is the perfect solution. It offers great features and flexibility for building all kinds of eCommerce websites.
Meanwhile, Wix allows you to create multiple websites, but it's important to note that you'll need to select a specific plan for each site. This means that although your website has the potential to evolve into anything you want it to be, you'll need to make a prompt decision when initially creating it.
When building your website, it's important to think about the future and potential of your platform. If you opt for a top-notch hosting service and build your site using WordPress and WooCommerce, it will have the capacity to work seamlessly at any level. However, if you decide to use Wix, you may need to shell out a significant sum of money for their more advanced subscription plans.
In this aspect, we can't declare a clear winner between the two options, so this point results in a draw.

Wix vs WooCommerce/WordPress: SEO
When we talk about SEO, what we mean is how well-equipped both WordPress/WooCommerce and Wix are for search engine optimization. These platforms are known to be very SEO-friendly, and they both offer options to enhance indexing results through plugins or applications.
So, let's once again agree to a tie between the two CMSs (Content Management Systems).

Wix vs WooCommerce/WordPress: PLUGINS and APPLICATIONS
When it comes to choosing between Wix and WordPress, a crucial factor to consider is the variety and excellence of plugins available. These plugins play a vital role in enabling the integration of new features and personalizing how websites function.
Here's the clearest example of this: WooCommerce is actually a WordPress plugin that enables you to transform a simple blog into an online store where you can sell a wide range of products.
Without a doubt, WordPress comes out on top in this scenario. It's hard to determine the exact number of plugins available for this CMS since there are thousands of them. However, the fact that it's an open-source platform allows developers from all corners of the globe to create plugins and share them with the community.
While using WordPress, it's crucial to keep an eye on the plugins' reputation and consistency of updates. Unlike Wix, where all applications are provided by the service, WordPress requires a bit of effort in selecting and downloading plugins.
Although Wix's applications are impressive, they cannot compare to the popularity of WordPress.

Wix vs WooCommerce/WordPress: SUPPORT
When it comes to customer support, Wix takes the lead in this case. For those who are new to the world of marketing and website management, having reliable customer support is crucial.
If you're facing any issues or have questions, it's always helpful to have someone to turn to. With a vast community and abundant resources, WordPress has the support you need to tackle any problems. However, there may be times when you need the assistance of a technician for more direct intervention.
Wix provides valuable support that is always available and has priority, especially in their premium plans.

Wix vs WooCommerce/WordPress: COMMUNITY
We have mentioned this before, but it's worth reiterating it in this direct comparison: WooCommerce community is huge and Wix can't directly compete with it.
Although it may appear insignificant, how big a community is plays a crucial role in determining the appropriate tool to choose. A bigger and more varied community brings:
More plugins and tools.
Easier to find customized HTML code (and others) to modify your site.
More graphic choices thanks to the number of themes.
It's generally easier to find workers with previous experience using WordPress than it is to find those with experience using Wix.
All in all, this point also goes to WordPress/WooCommerce.

Wix vs WordPress: PRICE
Last but not least, we should discuss prices. To start off your WordPress website, you'll need to buy a hosting service and domain, whereas with Wix, you will have to buy a subscription.
If you're looking to create a top-of-the-line eCommerce website, you need to consider which solution will require a larger investment. For example, even if space isn't a major concern, Wix suggests subscribing to their Business VIP plan at a cost of $35 per month.
When it comes to hosting services, the costs are quite different. However, it's possible to find a mid to high-level subscription for $9.95 per month, such as the one provided by HostGator. For reference, Wix charges $35 per month for 50 GB of storage, while the previously mentioned hosting service offers 200 GB for the same price.
It's evident that Wix pricing is significantly influenced by its tools and support services. However, it's important to note that the platform has a higher cost base and limited scalability.
When it comes to plugins and applications, it's important to remember that the ones with more advanced features and improved performance may come at a price. However, this applies to all options available, so it's worth considering the investment.
When it comes to economic investment, WordPress/WooCommerce is still the most cost-effective option. This is a great solution for those who are looking to save money while still getting quality results.

Comparison Conclusion
We have reached the conclusion of our WooCommerce vs Wix analysis. So, after considering all the different factors, what can we determine?
For those who are hesitant to start a new website and for people who use it for personal purposes, Wix stores are the ideal option. The basic packages are reasonably priced and offer satisfactory features that are similar to hosting costs.
If you're looking for a platform that can handle more complex projects and help you set up an online store, WordPress/WooCommerce is the way to go. Its flexibility and scalability, thanks to plugins and personal hosting, make it a great choice. Plus, in the long run, it can save you money compared to other options.
If you're concerned about the lack of direct customer support, keep in mind that premium plugins like the ones from YITH often come with support services included.
If you're willing to put in the effort to add value to it, WooCommerce can have even more potential. It's worth investing your time to see the benefits.
FAQ
Are WooCommerce and Wix similar?
Both Wix and WooCommerce are content management systems that can be used to build a website. Wix is a paid platform, whereas WooCommerce is a well-known free option.
Who should use WooCommerce?
WooCommerce is the perfect choice for those who aspire to build online stores at varying levels — be it low, medium, or high — and desire a top-notch level of customization options for their portal.
Who should use Wix?
Wix is a good option for those who may feel intimidated by the prospect of building their own website and would prefer to have ongoing assistance available for a fee.
Is WooCommerce free?
Yes, it is a free plugin.
Is Wix free?
Even though there is a free version available, it may not be enough to create a website that looks professional.
Can I use WooCommerce on a website that does not use WordPress?
No, since WooCommerce is a WordPress plugin, it needs this platform to function.
Can I use Wix to create an online shop?
Yes, Wix does provide various eCommerce plans, although they may require a slightly higher investment than their regular website options.
What are the alternatives to WooCommerce and Wix?
We've already taken a good look at some other options, like Shopify, PrestaShop, and Magento, so we've got you covered: you can check out those comparisons on our blog.
How can I decide which platform to choose for my online shop?
Make a choice based on what suits you best. If you're seeking to create a store that can be customized to your liking, is simple to handle, and is cost-effective, then WooCommerce is the perfect fit for you.
Can I use WooCommerce to create a website without eCommerce functionality?
WooCommerce is used to add eCommerce functionality to your website. If you're just looking to create a more traditional website, WordPress alone may be all you need.
Can I use Wix to create a website without eCommerce functionality?
Yes, there are specific subscriptions for classic sites.
What are the costs associated with using WooCommerce?
The plugin has no further costs besides the hosting service fee. However, some plugins may be available for a fee.
How can I customize the appearance of my WooCommerce store?
Thanks to the countless themes available, you have the freedom to personalize the look and feel of your site to your liking. In addition, there are several plugins designed specifically for this purpose that you can use to further customize your website's appearance.
How can I customize the appearance of my Wix site?
With Wix, you can take charge of the visual elements on your website to a certain extent.
What are the main features of WooCommerce?
With such a vast number of plugins at your disposal, you can add all kinds of features to your site to fulfill your specific needs. This includes setting up online payment gateways, managing subscriptions, creating marketplaces, and more!
What are the main features of Wix?
Continuously dedicated support and the opportunity to avoid having to purchase a hosting service.
Wix or Shopify: which platform should I choose for my online store?
If you're curious about what Shopify has to offer, we suggest checking out our WooCommerce vs Shopify article. It's a great way to discover all the features that Shopify offers.