In the previous chapter of this guide we learned how to properly configure the general options in our WooCommerce based e-commerce store.
A store, however, is futile without products. So today I'm going to show you how to configure the general product settings in your WooCommerce based store. To do this, go to WooCommerce > Settings > Products > General and you will find this page: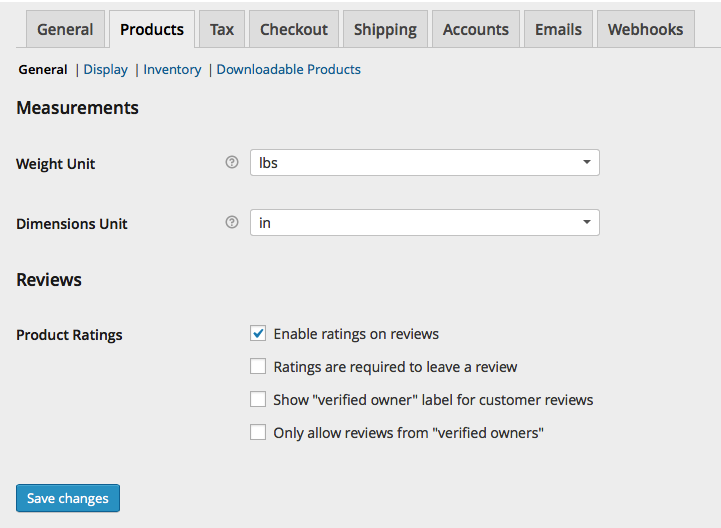 Let's analyze each one of these parameters individually, starting from the Measurements section (which is essential to calculate the shipping fees):
Weight Unit – Indicates the unit of measurement used to display the weight of the item (kg/g/lbs/oz).
Dimensions Unit – Indicates the unit of measurement used to display the size of the item (m/cm/mm/in/yd).
Now we can check out the Reviews section, in which your settings are going to define the reviews shown on your website:
Enable rating on reviews – Allows the chance to leave a rating within a review, like a one to five stars system.
Ratings are required to leave a review – Customers are bound to leave a rating when they write an item review.
Show "verified owner" label for customer reviews – Displays whether or not the review writer has bought the item.
Only allow reviews from "verified owners" – Allows buyers reviews only.
Set your parameters in a way that best suits your needs and you are done!
See you in the next chapter of this guide, where we are going to see the general shop and product page configuration.