People who have followed YITH from its very beginning know well that we started out with and were only focused on the development of WordPress themes (that's why you find the 'Th' sound in the word YITH, as it stands for Your Inspiration Themes). We used to sell them on Themeforest marketplace, where we were top authors with some best seller themes (like Maya, Bazar etc…). Until we decided to move our business on to the development of WooCommerce plugins and put the template business on one side.
But you know what? First love lasts forever.
That's why on the pretext of designing a new template for our plugin live demos, we've built Proteo, a minimal and elegant e-commerce theme that will gradually replace the default template used in all our live demos (let's be honest, they really needed a refresh).
But we couldn't keep such a beautiful theme on which we worked so hard for ourselves, or limit its use to our live demos only. It would go to waste.
So, we're pretty sure you'd appreciate that we will share Proteo with the community and release it as a free theme on WordPress.org.
The theme will be soon added to the official WordPress.org themes repository and it's now available on our Github account for any pull requests and issue reports. We can't wait to get your opinion and suggestions: we'll make this theme the best free solution ever, together!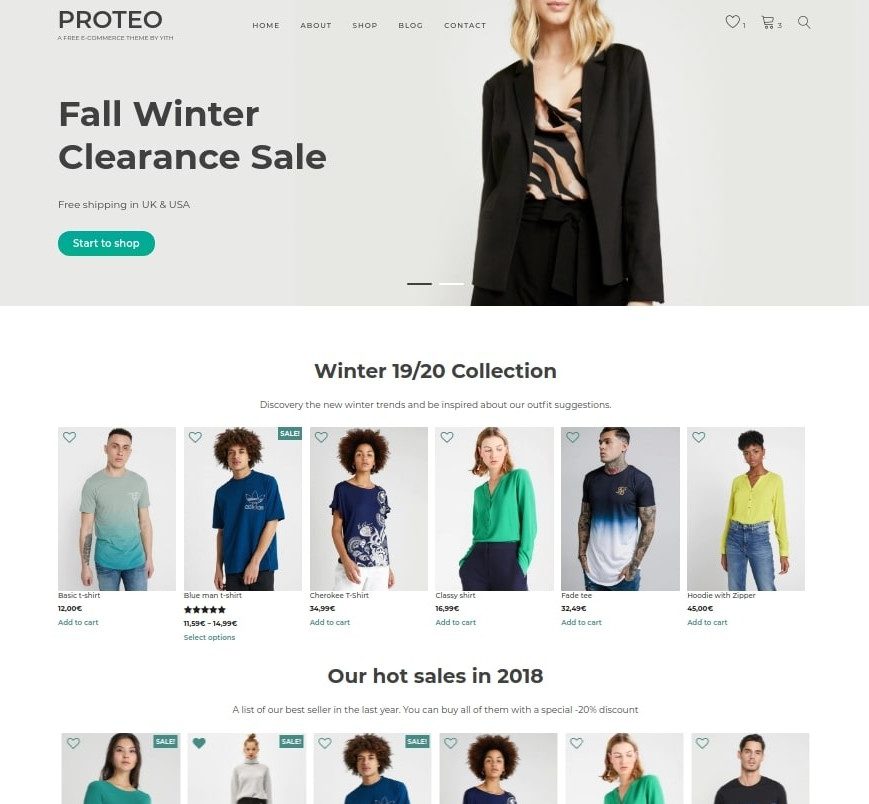 Main overview
Proteo is a sleek, modern and "Gutenberg-friendly" e-commerce theme.
Developed with a beautiful UI and a minimal design, it is perfect for each kind of shop. Easy to manage and to customize, Proteo is the best solution if you want a fully-featured e-commerce template to start selling your products with WooCommerce without any specific technical knowledge.
Use it also for corporate sites or for a blog: there are no limits to what you can do with a beautiful and usable theme like this!
Screenshots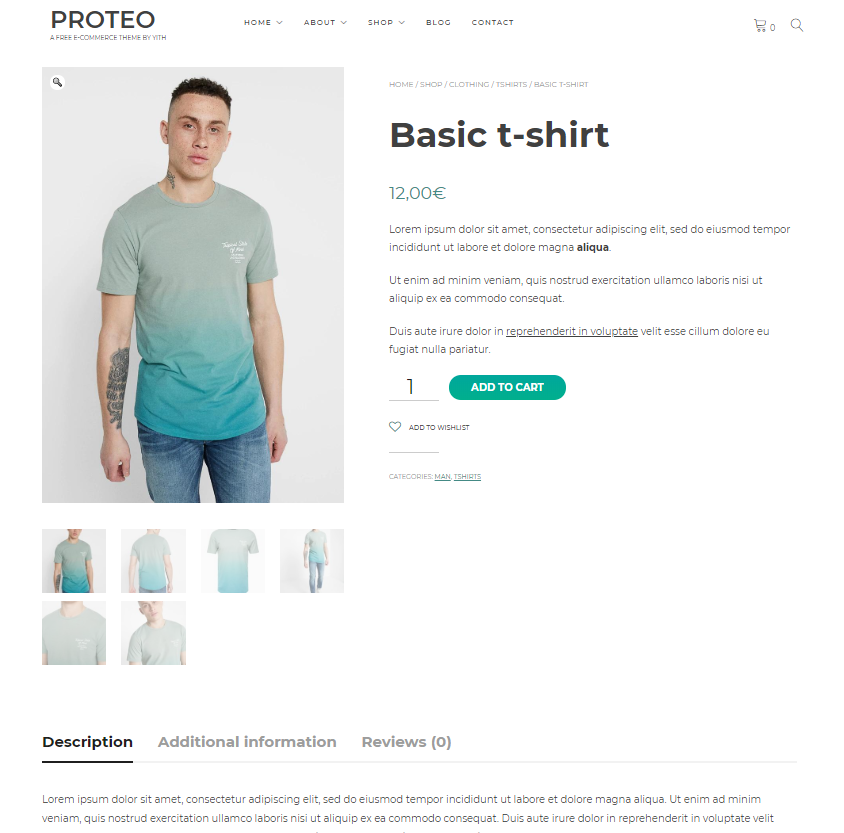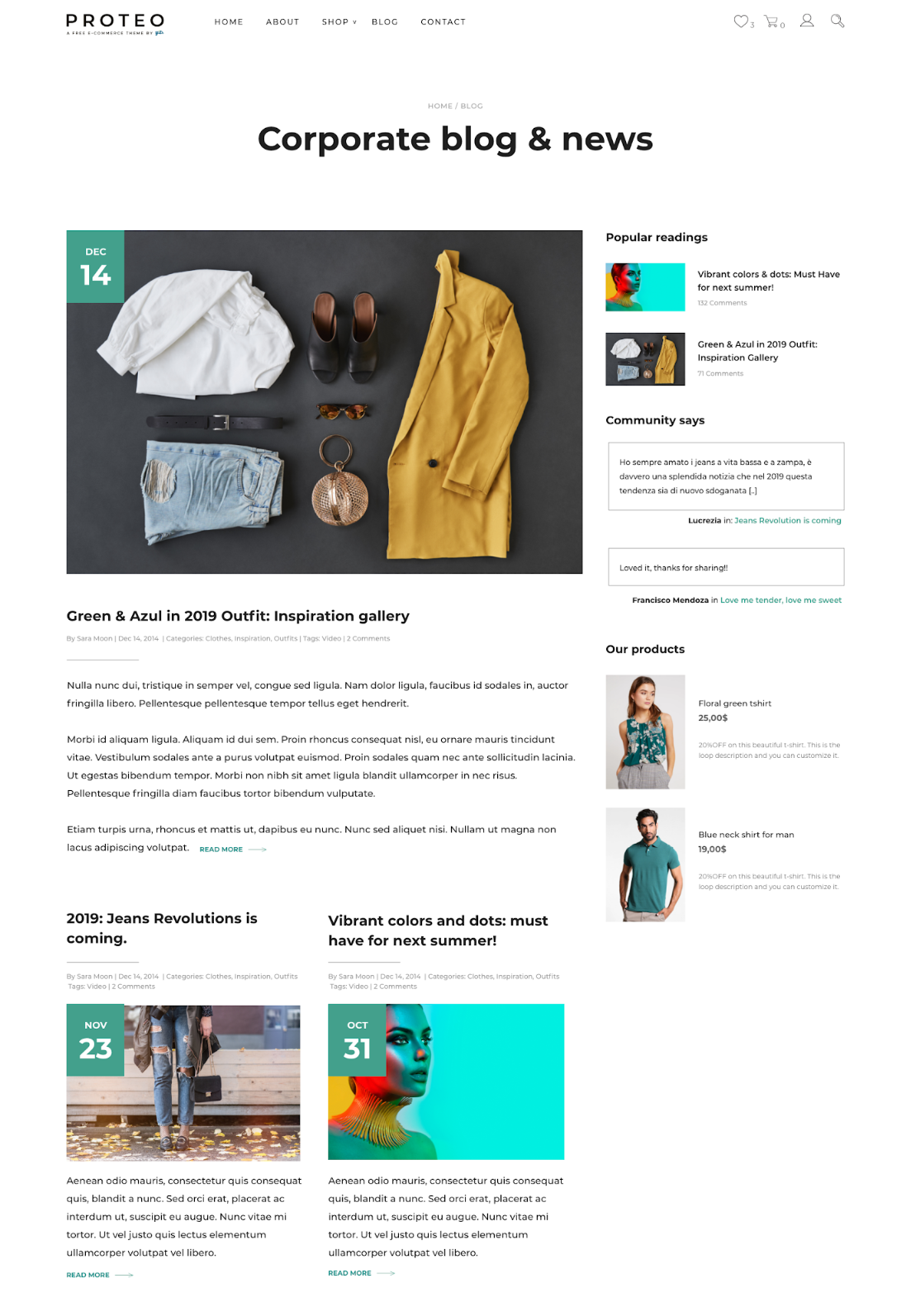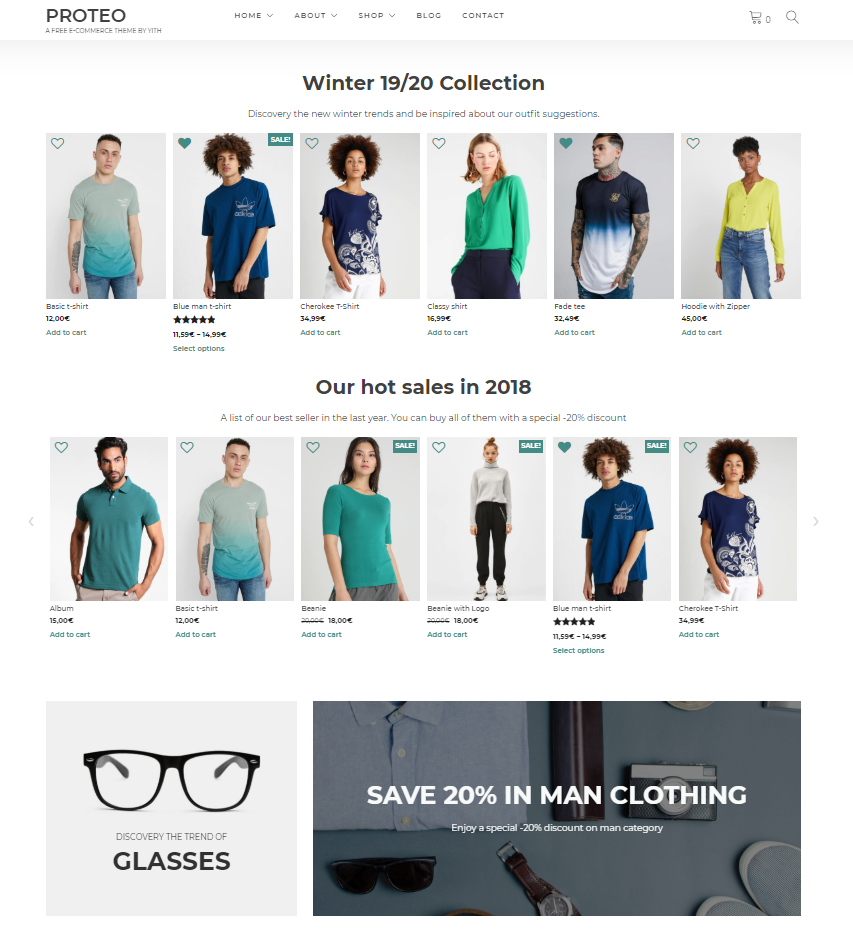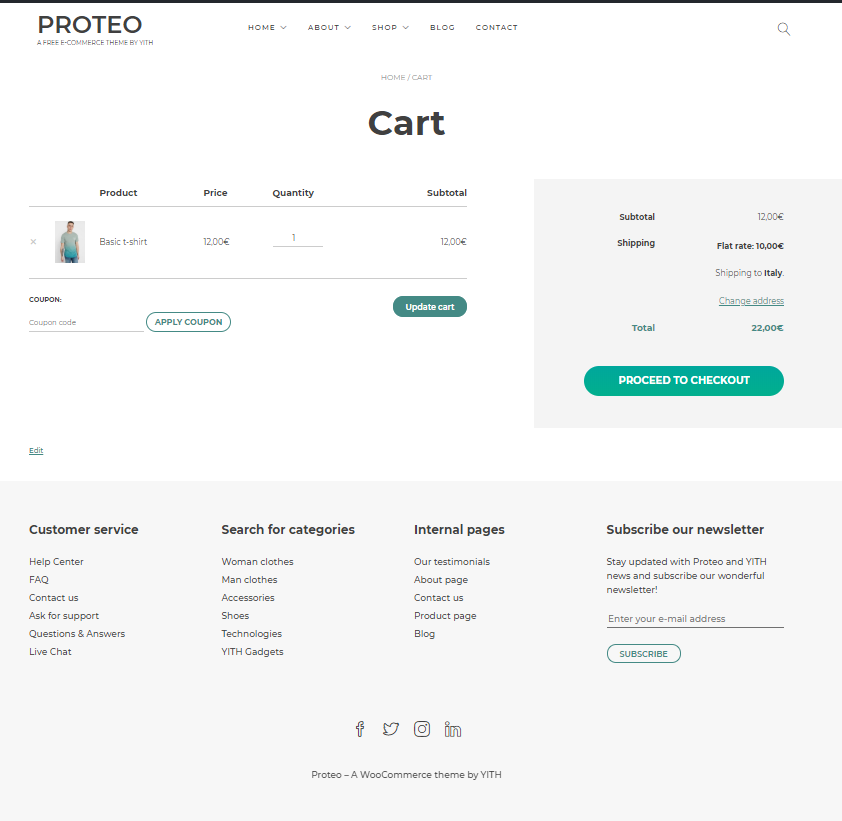 Key features of Proteo:
Advanced customizer Theme Options;
Colors and typography customization (Google font support);
Main color shade picker to change the look of your site in one click;
Multiple header layouts;
Optional sticky header;
Sidebar management for each page and product of the site;
Title icons;
Custom buttons (also with color gradients);
Multiple footer sidebars;
Multiple cart page layouts;
Custom WooCommerce messages and animated WooCommerce alert notices;
Fullscreen search;
Multilevel menus;
Support for all YITH plugins;
Full support for Gutenberg (the new WordPress editor)
SVG icons for HiDPI screens
This theme was created by chance but designed and developed with all our love. We are eager to get your feedback and make this theme perfect!