Push notifications are a modern web marketing tool to interact with your customers dynamically and easily promote sales, deals, discounts, featured products, testimonials, news, and much more.
If you are used to buying online, you certainly must have noticed how many shops use push notifications to promote specific products or build customer's trust using messages about the orders placed by their customers. These notifications — especially if popping up with a sound and if carefully designed — have a huge potential to attract your e-commerce visitors' attention easily.
Online buyers are looking for interaction and get attracted by new trends. When they land on an e-commerce store, they will likely leave it in a couple of seconds if there's nothing that immediately catches their eyes and interest. So, a notification that appears at the right time can make a difference in holding the customers and push them to visit certain product pages or take advantage of a specific promotion.
We were looking for a new plugin to add to our catalog. This functionality seemed fascinating and valuable for any kind of online shop: that's why we developed YITH Live Push Notifications for WooCommerce, a unique and highly versatile tool.
Many plugins online enable you to promote the last (real or fake) orders, but that's all they do, nothing else.
We wanted a more flexible solution that could let our customers handle unlimited use cases.
If you install YITH Live Push Notifications for WooCommerce, you will be able to create unlimited notifications for the following.
Promote deals and special offers: online buyers cannot resist end-of-season sales or Black Friday deals. If you are planning a sale or a limited-time offer, showing it in a notification that appears a few seconds after the users have landed on your shop is the best way to push them to seize it.
Promote free shipping fees: the free shipping option is a wonderful purchase incentive, and that's why more and more e-commerce shops offer this service if the order total reaches a minimum amount. Create a notification to promote the free shipping to make sure that your customers know that they can benefit from it.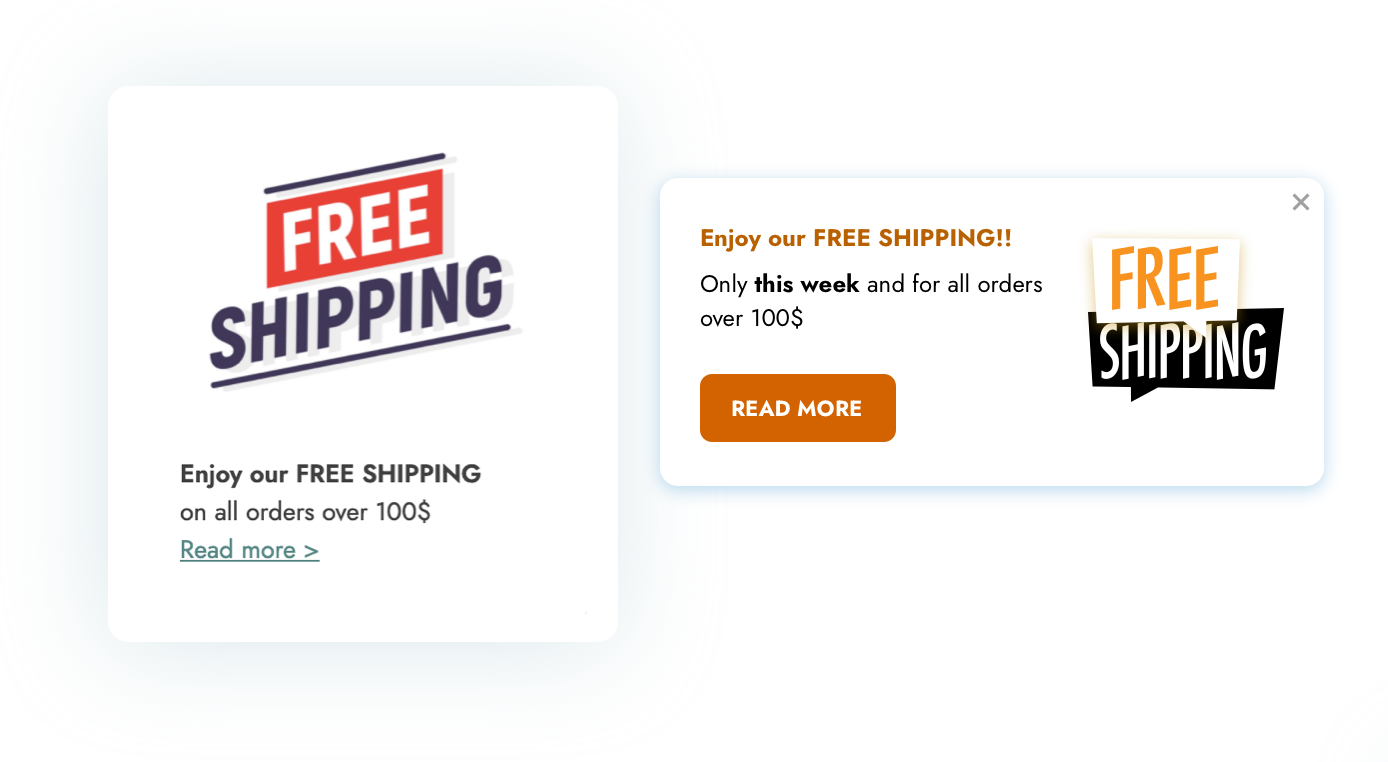 Share discount coupon codes effortlessly: do you want to offer a discount on the first purchase and don't know how to promote it? Create a "Coupon" notification, add the code, and clicking on the code is all that the user has to do to copy and apply it to the Cart.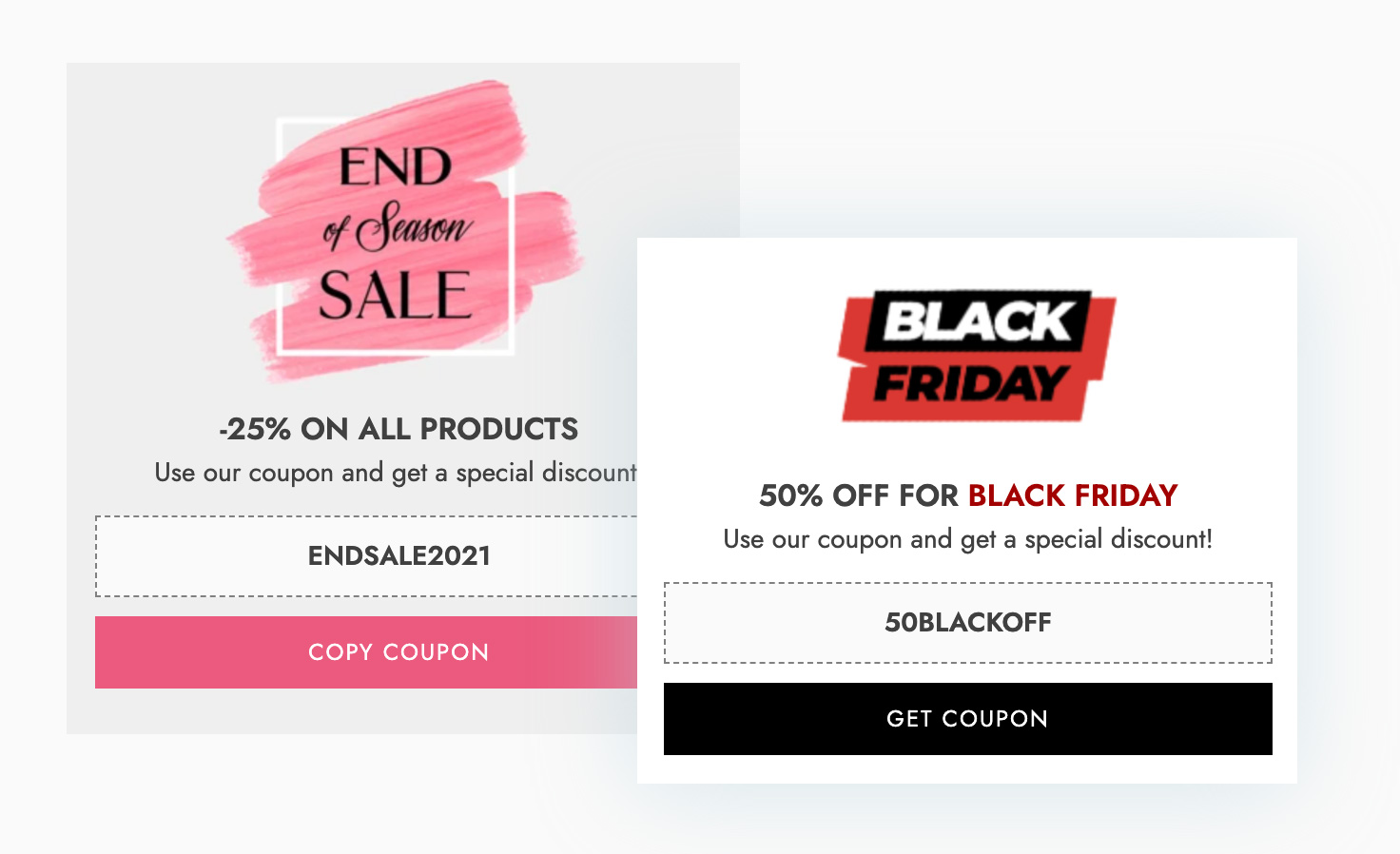 Promote what's new in your product catalog: your catalog is huge, and you have no idea of how to promote the new items? Do you want to feature the products that are back in stock or the discounted ones? Create custom notifications to promote specific products or categories, so none of them goes unnoticed.

Promote on sale products: the notifications that promote on sale products are perfect to trigger impulse purchases as they encourage customers to buy a popular product thanks to a lower price.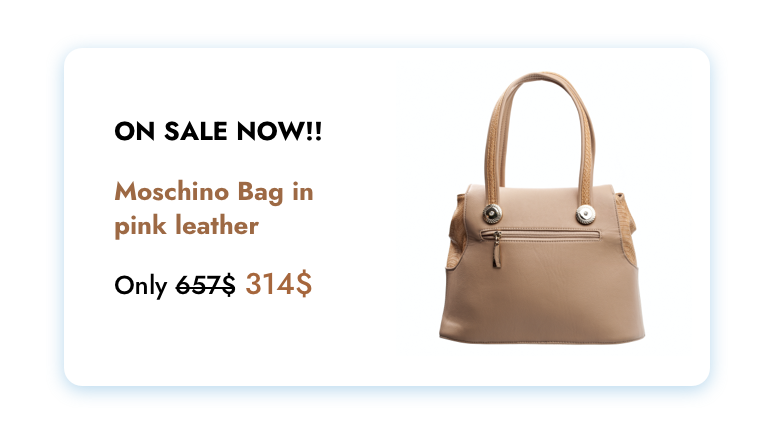 Promote products and leverage the social proof principle: notify users about other customers who have purchased a particular product from your shop or are watching another one, to move their focus onto specific products.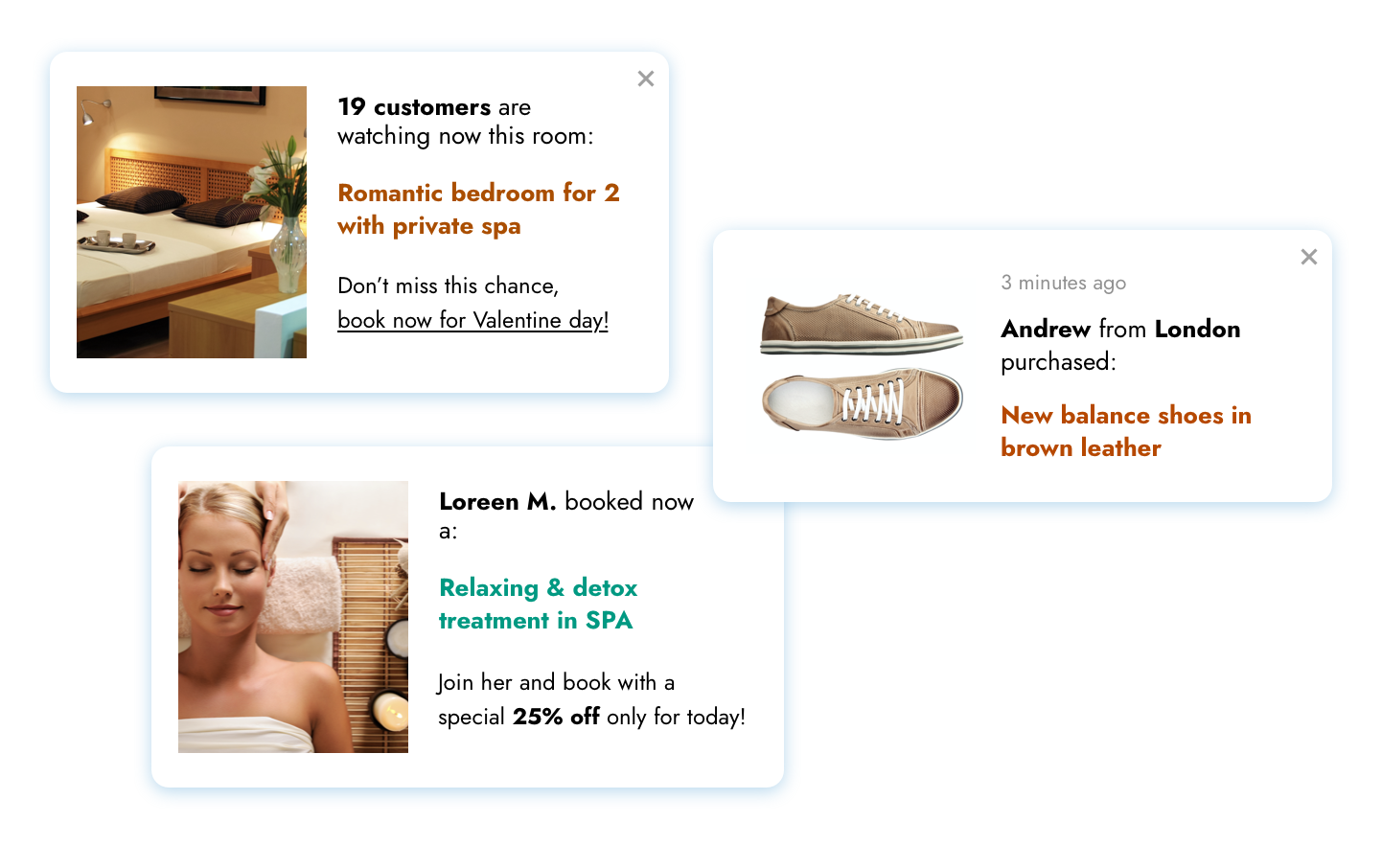 Build trust and reliability by sharing favorable testimonial reviews from your customers: showing notifications with favorable comments by other customers can be the perfect way to get rid of any doubt or constraints and push new users to buy as well.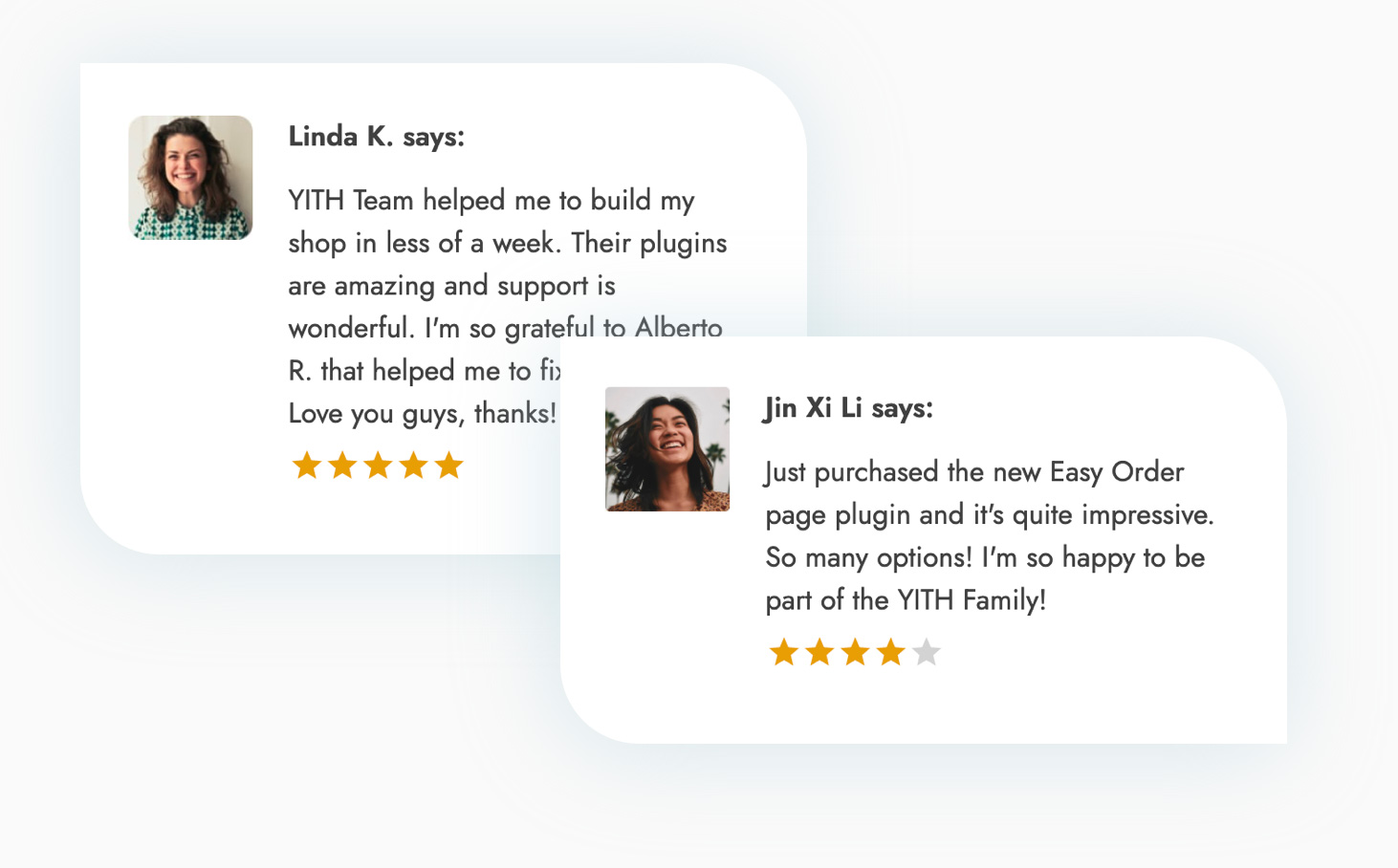 Share news and useful info with your customers: create any type of notification that could turn out to be useful or interesting for your shop visitors. You can show a call-to-action to invite them to contact the customer service, redirect them to a landing page or a survey, advertise a new blog post, and much more.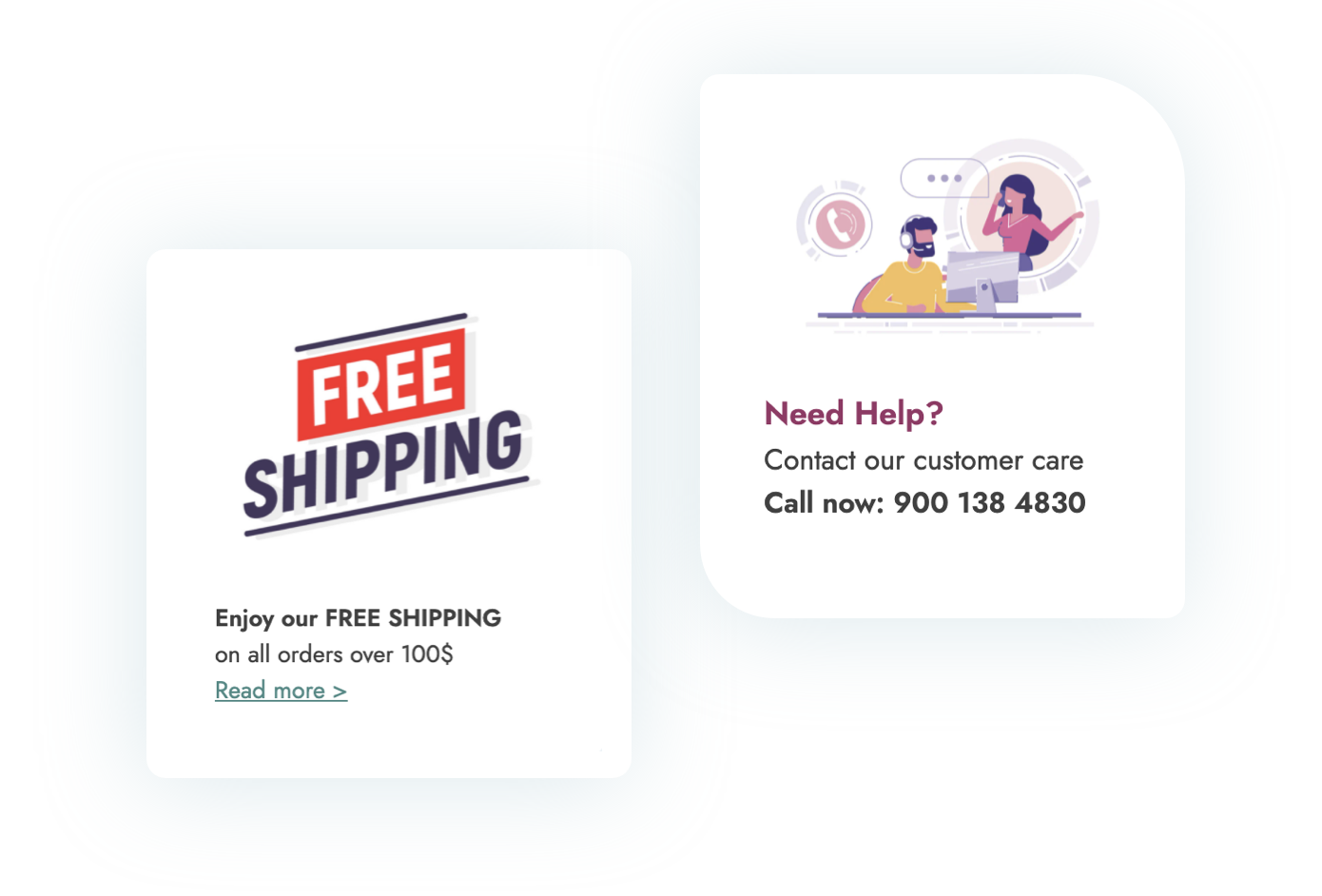 Creating notifications could not be more intuitive than this thanks to the plugin built-in live builder: you can see a real-time preview of the notification as you type and configure colors, sizes, border radius, shadows, etc. It's exactly what your visitors will see once it's enabled.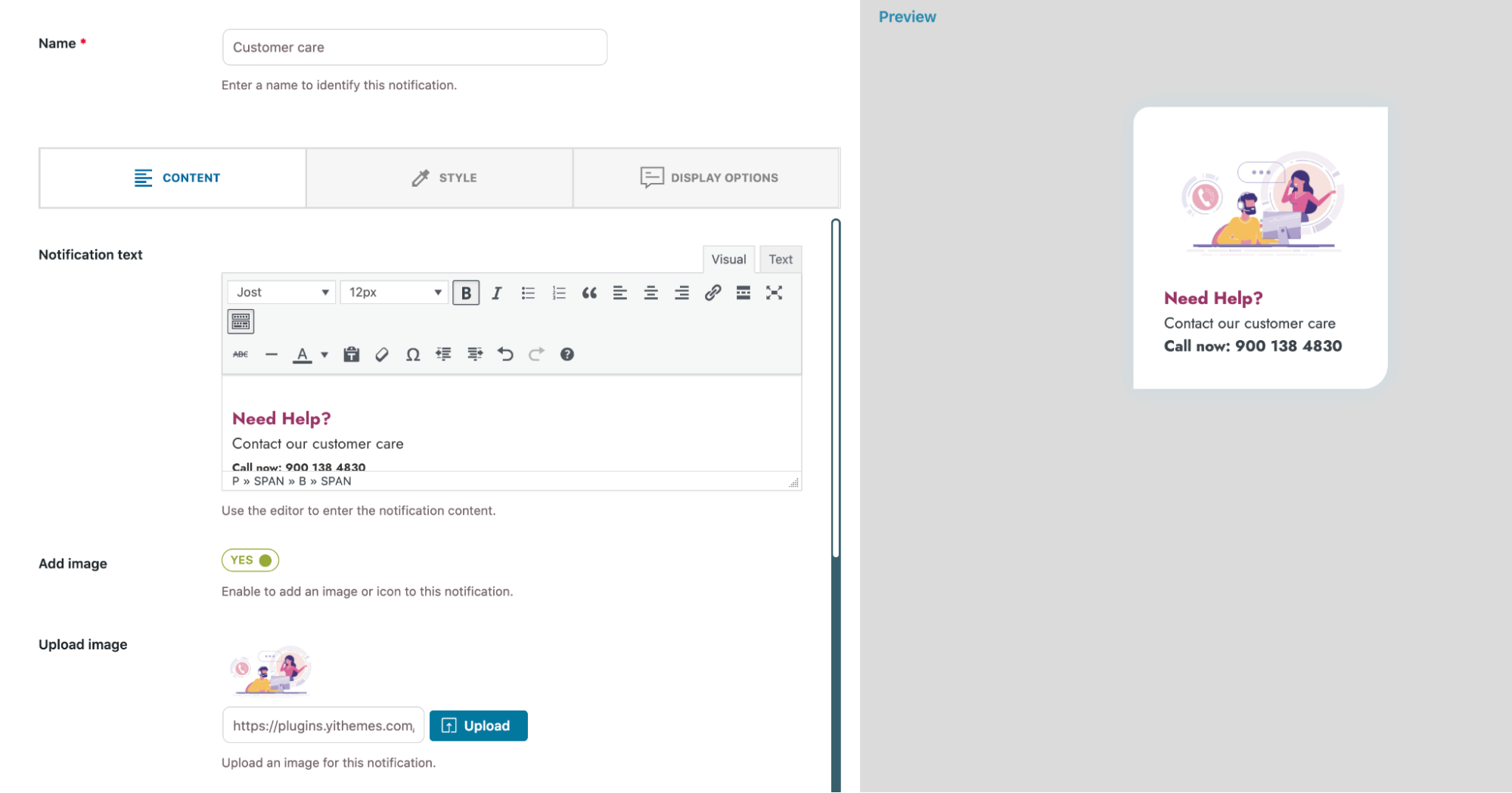 In the setup panel, you will also find tons of options to set the display rules: who will see the notifications (all users, only guests, only users from certain countries, etc.), the maximum number of notifications to show to the same user, the time range between one notification and the other, on which pages or product pages notifications should be hidden, and so on. We know well that simply creating and showing a notification is not enough to make it effective, but it requires a certain degree of wisdom to understand when and how to show them.
But the options of this new YITH Live Push Notifications for WooCommerce are really too many for a single blog post.
We invite you to take a look at the landing page to see all the available functionalities and visit the Live Demo to see the plugin in action.
As usual, we would love to read about what you think about this plugin. We are so proud and excited about it, and you? 🙂