Today is synonymous with many things, such as nerves, hurry or not stopping. Surely you understand us: spending hours and hours in the kitchen preparing food that will feed you for the next 5 days, having the perfect house, wishing that the children (or pets) do not spoil so you've been working long, and so on. Is it worth it? Spoiler: yes.
All this sacrifice we make on Christmas days is rewarded with the family celebration on Christmas Eve and Christmas Day. That is the secret of YITH, to feel like that family that sits together on Christmas day to eat despite being thousands of miles away spread across different parts of the world. Our heart is broken in three parts: Italy, Spain and the United Kingdom.
In Italy, some members of this team celebrate Christmas differently. Alberto Ruggiero, Alessandra, Alessio, Andrea, Antonio, Ausilia, Corrado, Emanuela, Francesco Grasso, Francesco Leanza, Francesco Licandro, Giuseppe Arcifa, Giuseppe Madaudo, Marco, Salvatore and Sara Michieli form the first piece of the heart. And they will agree on many things (like that pizza with pineapple is a crime), but almost everyone will eat different things: fish and Scacciata, all the lasagnas you can imagine (with Pistachio, Scacciata, Roastbeef…), tortellini, etc. The variety and art of Italian food.
In Spain, Adrian, Alberto Martin, Alexis, Anke, Armando, Athena, Carlos Arvelo, Carlos Herrera, Carlos Mora, Carlos Rodriguez (yes, too many with the same name), Christian, Fernando, Fran, Ivan, Javier, Karen, Kevin, Manuel, Nando, Pablo, Sara Presenti and Tania fill another part of YITH's heart. But, despite being in the same country, they celebrate Christmas differently. However, most of the food matches: beef. In their different variants, but almost all of them are meat.
In the United Kingdom, you can only find Ronald, but he is more than enough to fill the last piece of heart. He will celebrate Christmas with his family by eating a delicious turkey fresh from the oven. It looks delicious.
But despite eating different things and living in different parts of the world, we have a lot in common. This holiday season we all have the same desires: to be happy, spend time with our families and, above all, to be healthy after this year that has hit everyone. Francesco Leanza has a magnificent wish for this Christmas that makes us reflect on the small details: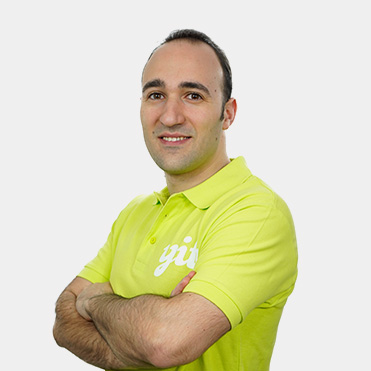 Francesco Leanza
Christmas is a magic period; with all its lights, positive feelings, family reunions, table games, hot chocolate and, I hope, a lot of snow. So I look forward to the simple things that this period will surely give us.
To return to normal, to find ourselves again, not to feel in danger. Many of us wish these things for next year, but Giuseppe Madaudo, Carlos Rodriguez and Ronald summarize very well some of the things we have noted on YITH's wish list for 2021: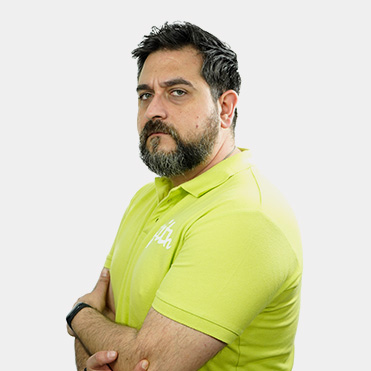 Giuseppe Madaudo
I wish I could slowly return to normal, be able to hug everyone again as I did before. I wish I could meet people at WordCamps and meet my friends and colleagues once again as is customary in Tenerife.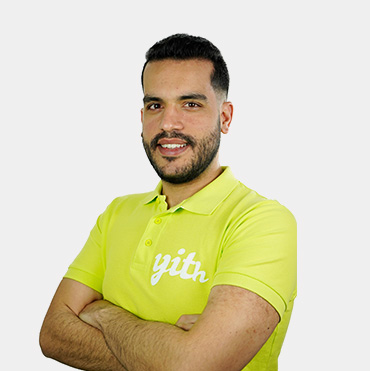 Carlos Rodríguez
I hope the pandemic ends and return to normal life where we can meet with my colleagues in the office and share good moments together in the same place.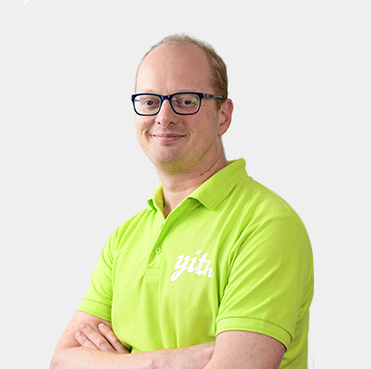 Ronald Gijsel
That everyone of our customers is finding some time with their loved ones and remind ourselves that the good times will come back and we will get to party again at a WordCamp or other event.
And we also have other priorities such as fun and social contact.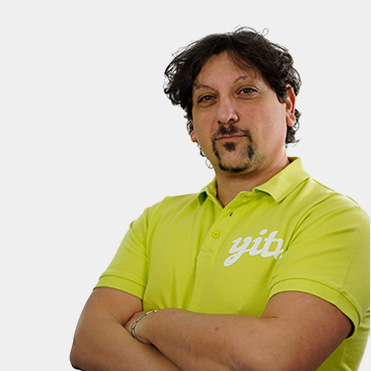 Marco Salvo
I want to be able to hug everyone and sing out loud with a beer in my hand.
We celebrate Christmas differently, separated like many families this year, but we are a family that fights elbow to elbow every day. We send you a virtual hug and from every heart of YITH we wish you a Merry Christmas.