We are ecstatic to announce our newly upgraded subscription plugin 'YITH WooCommerce Subscriptions 2.0.'
This is one of the flagship projects we have been waiting for to present to you for some time. Not only does it give you a more reliable experience and results, but the functionality and design is also something that sets new standards for any WordPress plugin.
We focused on integration and compatibility with some of the best selling YITH plugins but just as important is the Gutenberg Blocks and Elementor widgets. There are so many new features that will make your life much easier and no more need to hire a developer to make it work for you.
So let's give you a tour of what's new with YITH WooCommmerce Subscriptions.
5 of the most exciting new features (yes, there are many more)
Improved UX for better subscription set up and management for the store owner.
More flexibility for the user: you can give more options to customers and allow them to pause, renew and make payments from 'my account'
Gutenberg Block and Elementor integration to create a beautiful layout with your pricing subscription plans
We are making use of the latest 'cronjob' with WooCommerce integration, making renewal payments more reliable to being charged
Subscription dashboard to see all your active, renewal, failed and canceled subscriptions with custom colored labels.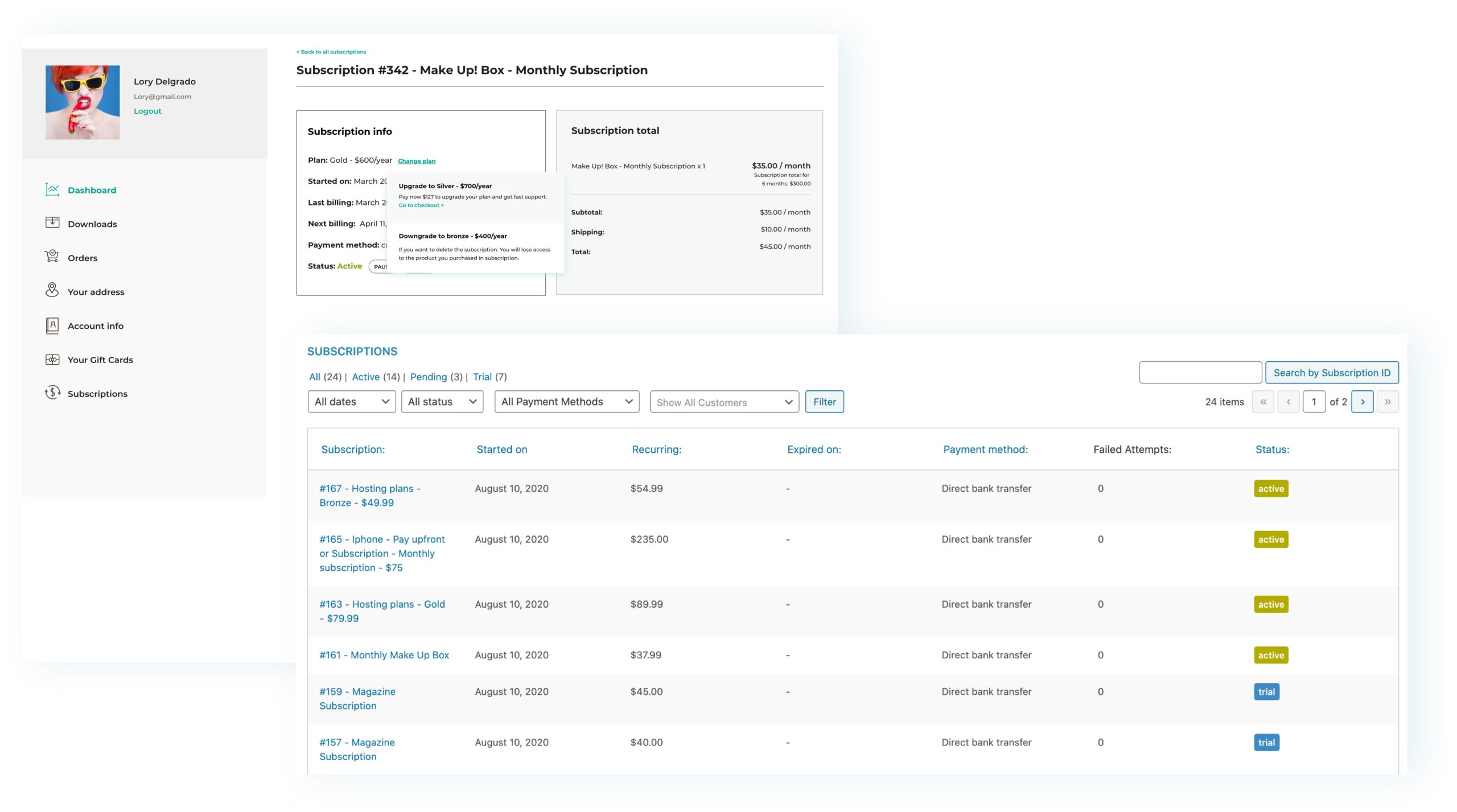 And here are 5 further improvements to subscriptions.
An improvement in the use of variations to create different subscription plans and allow the customer to up-, or downgrade
Better emailing and automated correspondence options; set your message and email content and never worry again on reminding customers.
Custom call to action labels; change the label text of the buttons to subscribe, free trial, or the fee information.
More options for my-account to allow the customer to renew subscriptions
GDPR rules improvements with the auto-deletion of users after a set cancellation period.
And there is much more to discover…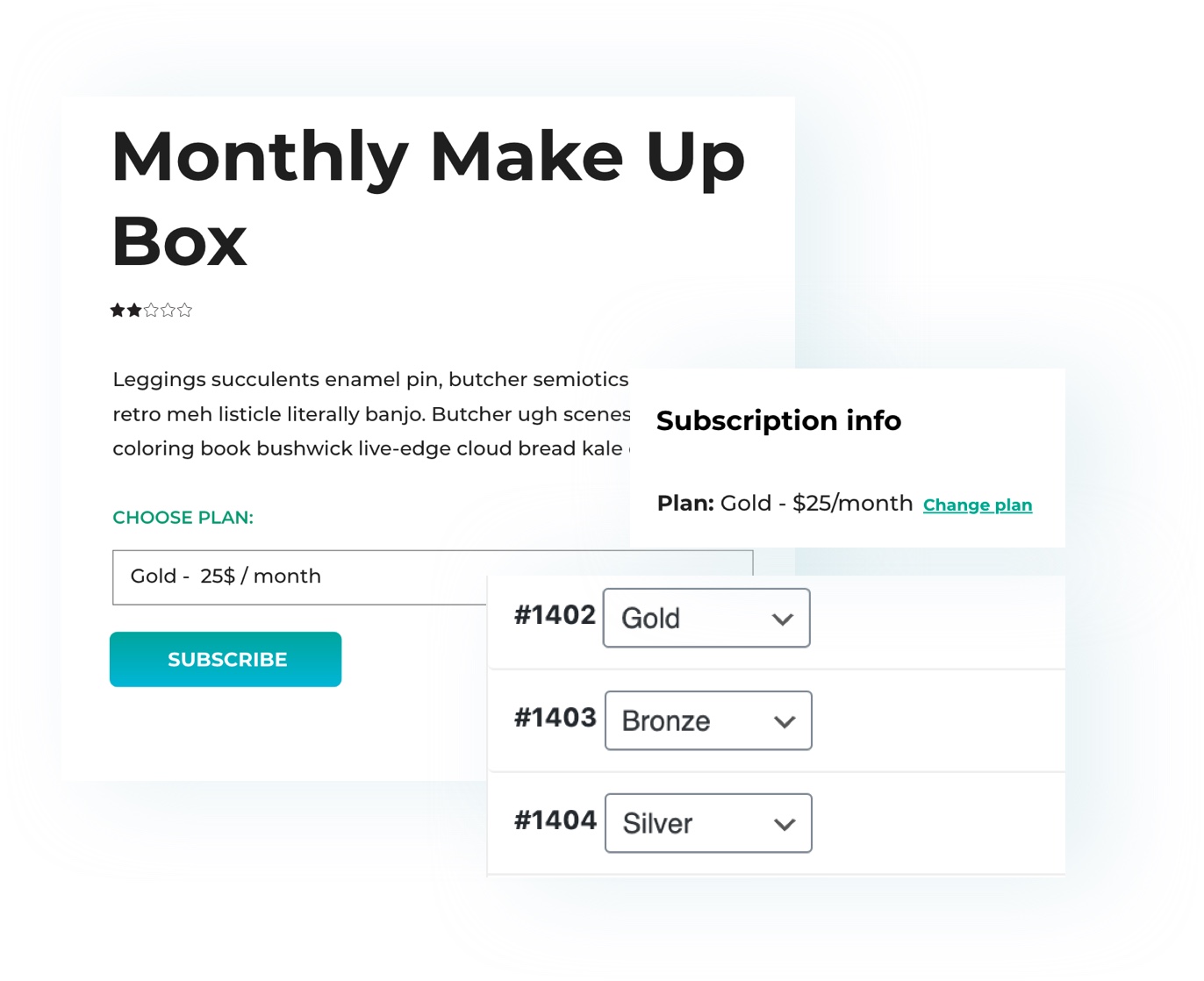 Functionality and technical upgrade of the subscription plugin
The Subscription plugin has been developed by Emanuela, who is one of the most experienced crew members. She developed the first version, and by giving plugin support and hearing of our customer's wishes as well as new technology and the help of Sara Presenti, our UX/UI designer, she created this new version of one of the most popular plugins. It was not always that simple and also this journey threw a few challenges like the Gutenberg integration to really create a fully customizable block with options to change the order, colors, buttons, and more layout settings. Furthermore, it is most important that when users upgrade to the new plugin, this process is effortless and seamless, so this required some rigorous testing.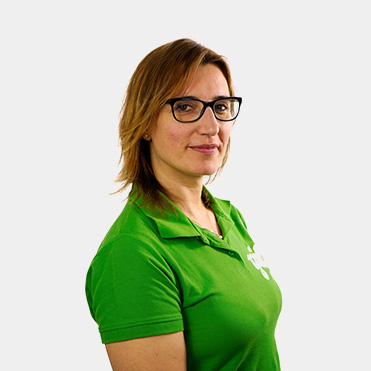 Emanuela - Developer
"The new version of YITH WooCommerce Subscriptions will automatically migrate your currently active subscriptions to be handled by a new and more reliable cronjob system to trigger the renewal payments. We have more updates in the planning but you can always reach out with your requests." 
Designing the subscriptions plugin to make life easy, really easy
All of our updated plugins are being redesigned by Sara Presenti, who is the UX/UI designer of YITH. When redesigning a plugin from the bottom up, you can use this opportunity to question every aspect and feature that is useful for the store owner as well as the customer. Being able to navigate, understand, and change each different feature and setting, and of course, the functionality that 'you' would want to experience as a customer. It really can be very complex, but thankfully through research and many designs, we are confident you are able to make all the changes without involving a developer to further customize this plugin.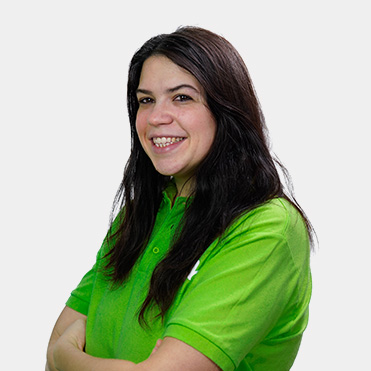 Sara - UX designer
"Customers like to feel they get a good deal. Comparing different options and subscriptions side by side in an attractive way that will give your customers control and the sense they choose the best deal from them, which will lead to more conversions."
Adding to this, you can now create highly converting landing pages yourself very easily. We have integrated Gutenberg Blocks and the ever so popular Elementor page builder. Every part from the boxes, buttons to the content you can style easily yourself now. All you need now are the page visitors to click through to the checkout.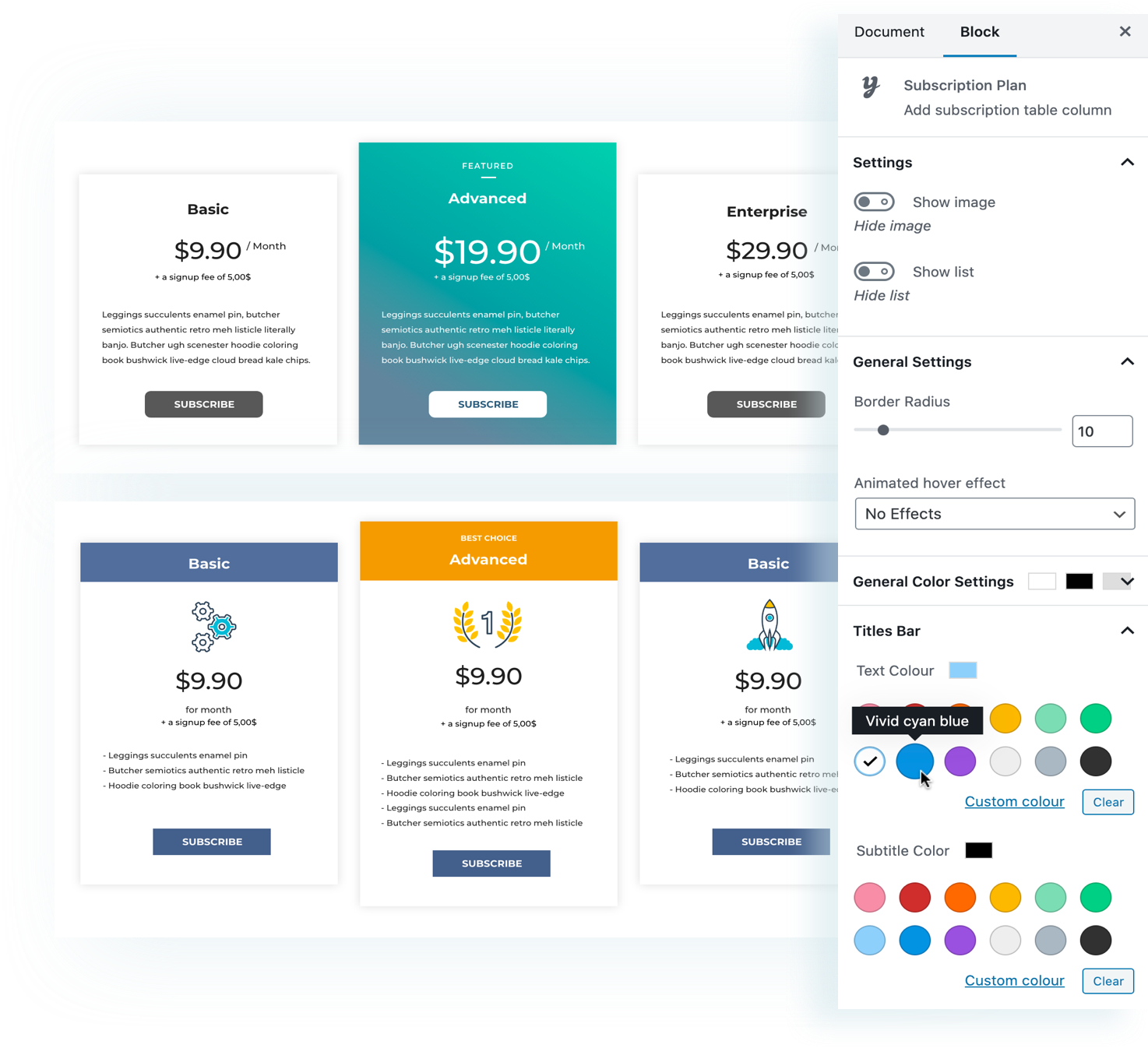 What is next for YITH Subscriptions for WooCommerce?
This plugin update is only the beginning of many improvements in the planning. We are already testing it with new integrations like PayPal (for more payment methods, in fact, over 200 different types). We are hoping to integrate more YITH plugins to extend the functionality as we did with Points and Rewards and YITH Membership for WooCommerce.
Also, think about subscription creations from the admin panel, improved dashboards, and email notifications.
Like all YITH plugins, you can test YITH WooCommerce Subscriptions on our Subscriptions Demo Site (and set up a sandbox site) read more on the Subscription Documentation. Plus, you can leave a comment, reach out to the support or chat.