Our community is growing, the number of downloads is increasing exponentially. Looks like the YIThemes project has gained its tiny space in the heart of more than 18,000 people who use our WordPress themes to blog, to work and to make their business.
Our story is a brief story. It's only been a few months since launch but the numbers (more then thousand downloads per day) and the satisfaction of our clients tell us that YIThemes can become a really big project.
We really trust in our capabilities. This is the reason why we decided to encrease our team, raise the development of WordPress themes and:
enhance our look and feel

give birth to Walter, our funny mascot.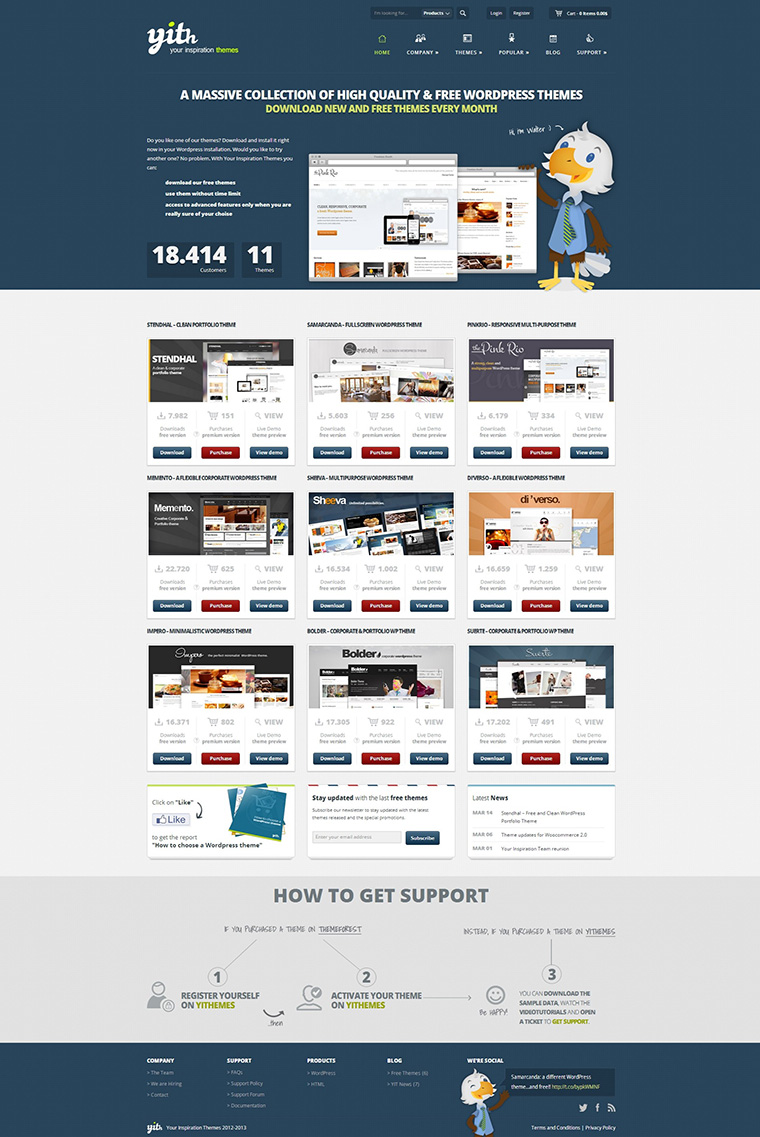 The new YIThemes look
Few things without completely change the design. The header is now wider than before and it contains our featured news. A new layout for displaying our themes and pre-footer section in which we explain how to get support and activate our products.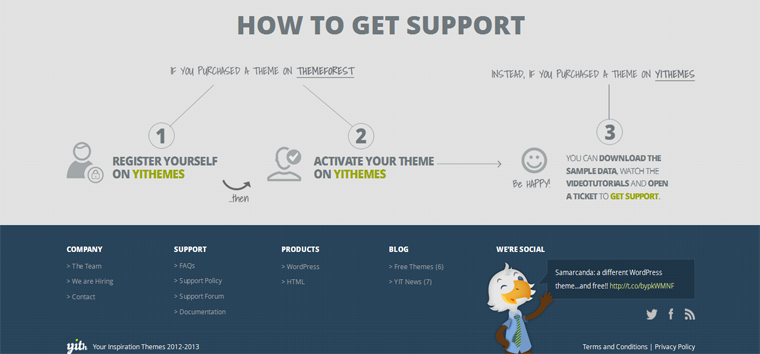 Walter, our new mascot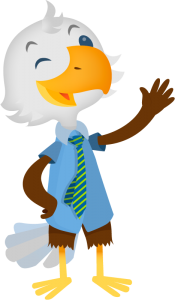 He's cool and fashionable. He's wearing a tie but it does so youthful and disinterested. Just like a freelancer, just like one of us would do it.
He's Walter, our young eagle mascot. He's reliable, sure. He's outgoing, of course! But it is even a raptor, keep in mind! 🙂
We chose him because he owns two characteristics that we really enjoy:
he flies high
he sees far
And we too, YOU, and all those who use WordPress to communicate or to make business should do as Walter does: fly high and see far.
The surprise
In the title we talked about a surprise. And what could be better than an eBook on "How to choose a WordPress theme"?
There are thousands of estimations to be done before choosing a theme. The aesthetic can be seen immediately. The typography, as well. But the rest? How do you know if a theme has a particular value? How do you rate the additional features?
One thing we know for certain, premium themes are a very valuable resource which we can access without spending too much money (respect than the cost of a tailor-made website) but if we don't make the right decisions we always run the risk of choosing the wrong resource.
Want to download the eBook? It's really easy to download it. Like YIThemes on Facebook and grab it! You can find the Facebook button within the bar placed at the bottom of the page.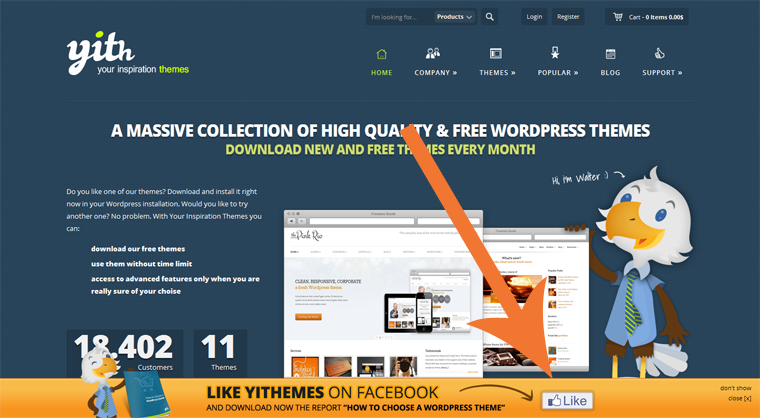 You can also find it below the themes preview in Home Page, within the first box.