We are back from vacation and re-energized to the max, with different projects, work-in-progress tasks, and dynamism.
The first project in September is the redesign of our YITH WooCommerce PDF Invoice & Shipping List plugin. From version 3.0, among many other things, its name has changed and is now officially renamed "PDF Invoices & Packing Slips".
The name is not the only change for this plugin; in addition to the usual UX/UI redesign to make it more user-friendly and captivating, we have added our customers' more requested features, such as the possibility to automatically upload the generated invoices on Google Drive (until the previous version, this was possible only to Dropbox), a new panel for invoice management (import and export to CSV, download as PDF, etc.), the option to use the order ID or order number for the invoice numbering, new templates and options to customize documents.
Let's analyze in detail all the new changes:
1. The new panel for invoice management
Before the latest update, invoices were managed only individually through order editing. It was not possible to download all invoices in bulk as a single PDF or export invoices of a specific time interval to a CSV file. From version 3.0, we have implemented a new panel from which you can monitor all invoices and credit notes. You can regenerate invoices, download them as PDF, export them to CSV, or delete them both individually and in bulk through the related "bulk action".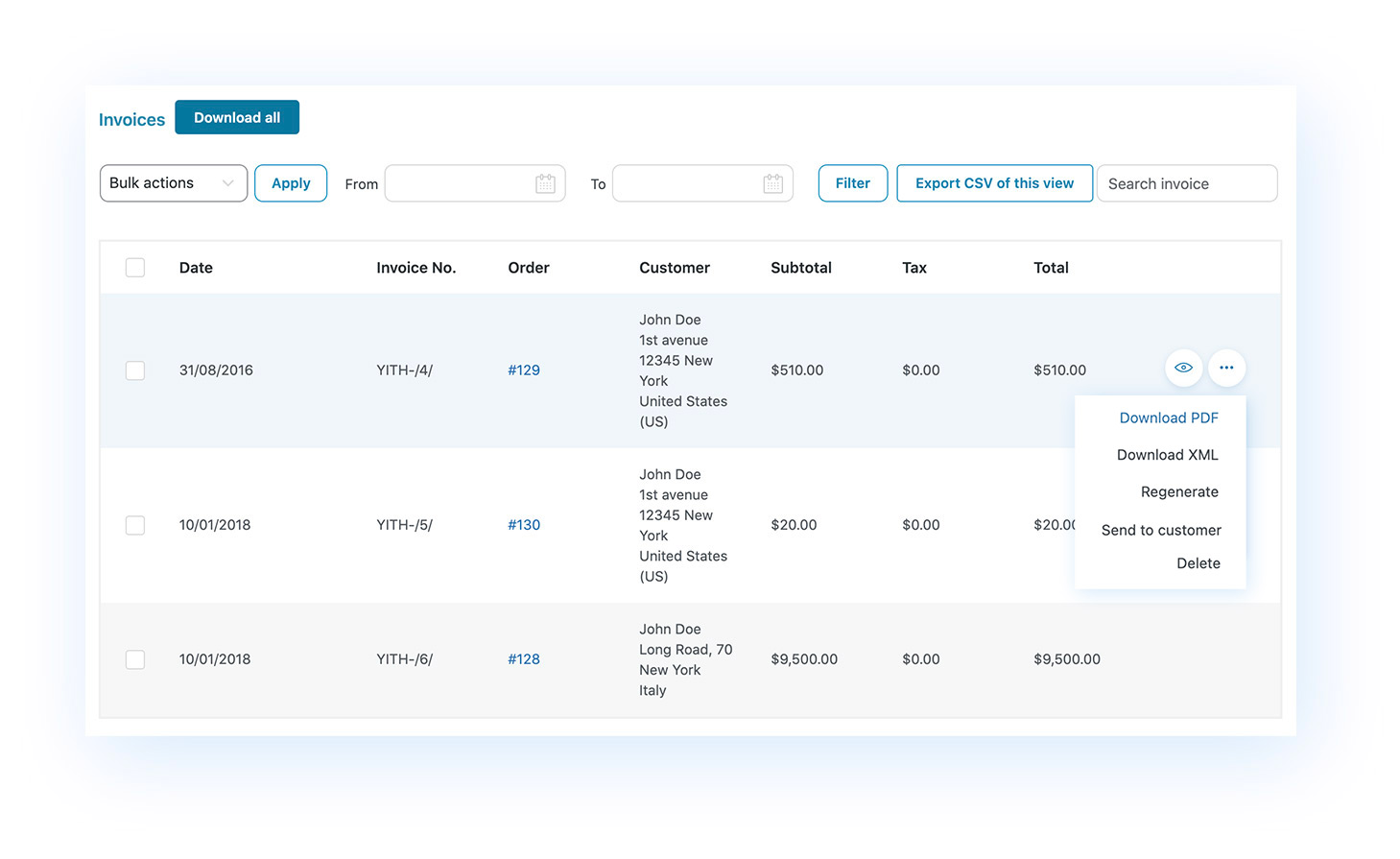 2. New options to define the invoice numbering
In the previous version of the plugin, you could only use sequential numbering to define your invoices. From version 3.0, we have added two options, often requested by those already using the plugin (and we are talking about 7k users!): the possibility to use the order ID or the order number for the invoice numbering.

3. Automatic upload of the generated documents on Google Drive
We had already added the possibility to apply an automatic backup of all invoices (and other documents) on a Dropbox account. Now, version 3.0 makes all users who prefer to use Google Drive happy; in fact, the new option to upload invoices, credit notes, and other documents is now available for this platform too.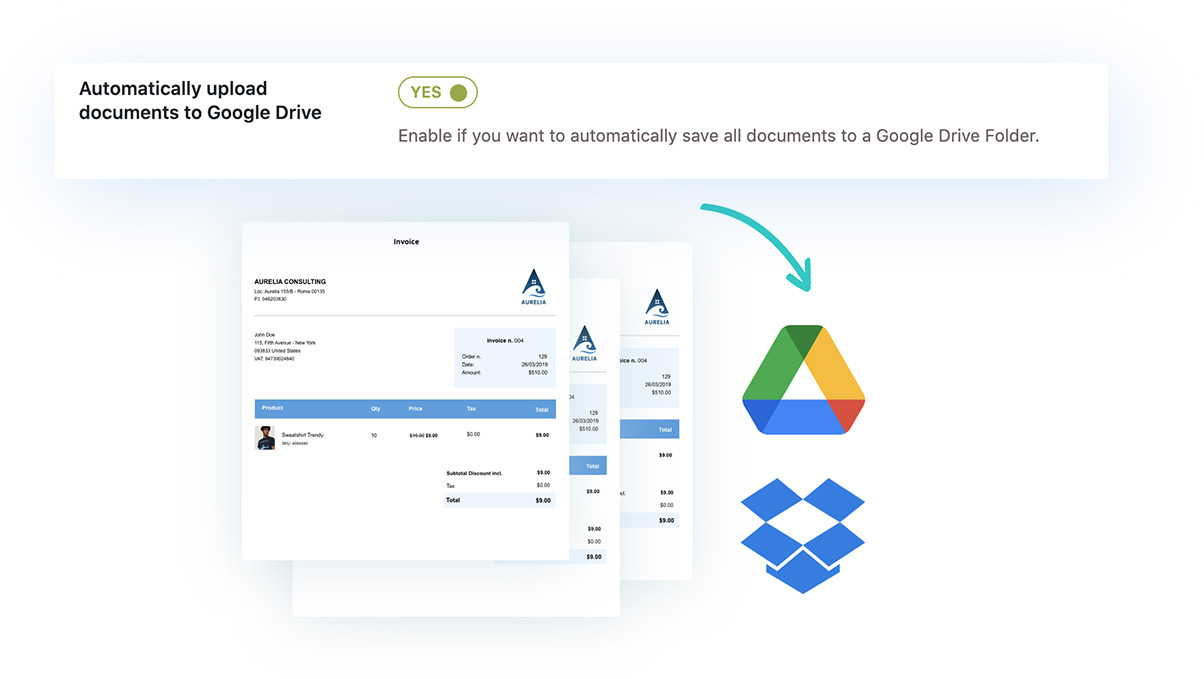 4. Three templates available to customize invoices and other documents
A feature often requested by our customers is the possibility to design and customize the invoice template in an advanced way. In a future update, we are going to implement an advanced builder for invoices, yet, this process will require time and patience. For the time being, we have improved the default template and added two new layouts, fully customizable in contents and colors.

The new basic template: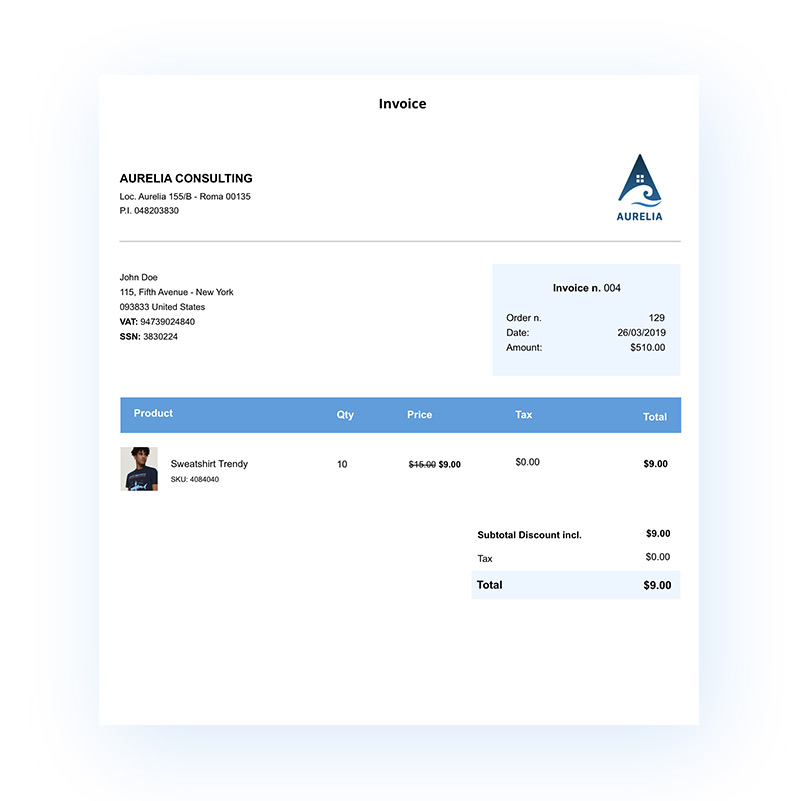 The new Black & White template: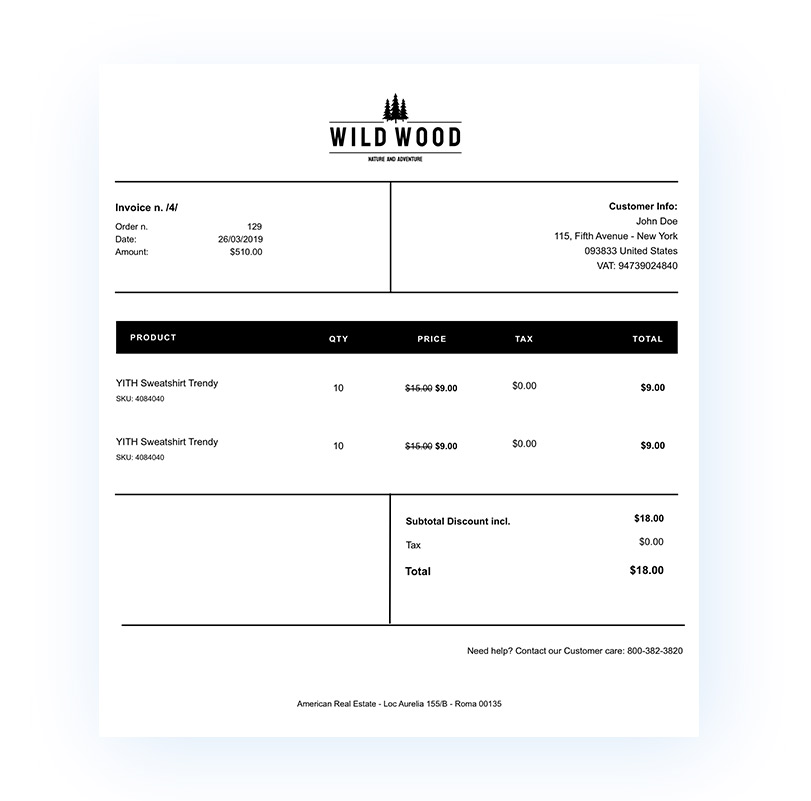 The new Stripes template: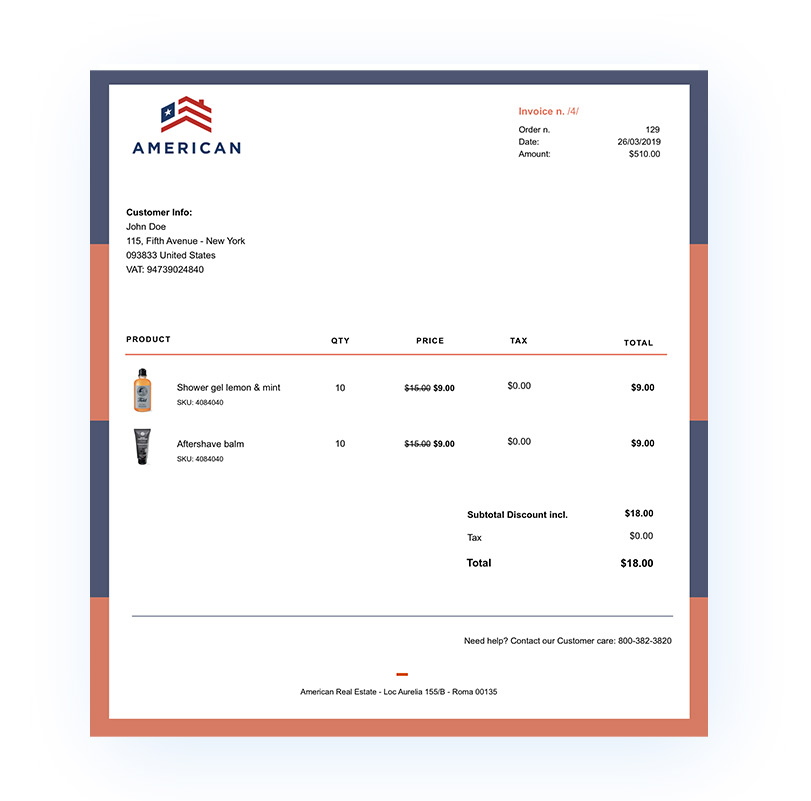 You can edit each template based on your needs; you can change the element colors (borders, background, texts, etc.) and choose the content to add by using the related placeholders.
We invite you to take a look at YITH WooCommerce PDF Invoices & Packing Slips landing page to read about all its features and how it can make your life easier with invoices, credit notes, and packing slips management.
Don't forget to visit our new Live Demo of YITH WooCommerce PDF Invoices & Packing Slips where you will be able to access the backend as an admin to test the plugin settings panel or access as a customer and see how invoices and credit notes show on My account page, in the Orders section.
For any feedback or if you are using the plugin and would like to suggest a feature we haven't thought about, write it in the comments. Although we have just released version 3.0, nobody can stop us and version 3.1 is just around the corner 😉