Dear customer,
from February 14th, 2018, the purchase of the license for our products – previously sold with a manual renewal – turned into an automatic yearly subscription.
This implies the automatic renewal of the license at the deadline without being troubled to remember about it, allowing you to keep the plugin constantly updated and always have direct access to our support desk. This will also prevent you from experiencing safety problems caused by a not updated installation of your product.
You will find an option to manage all the subscriptions from your My Account and be able to choose whether disable or enable again the automatic renewal for each product at any time.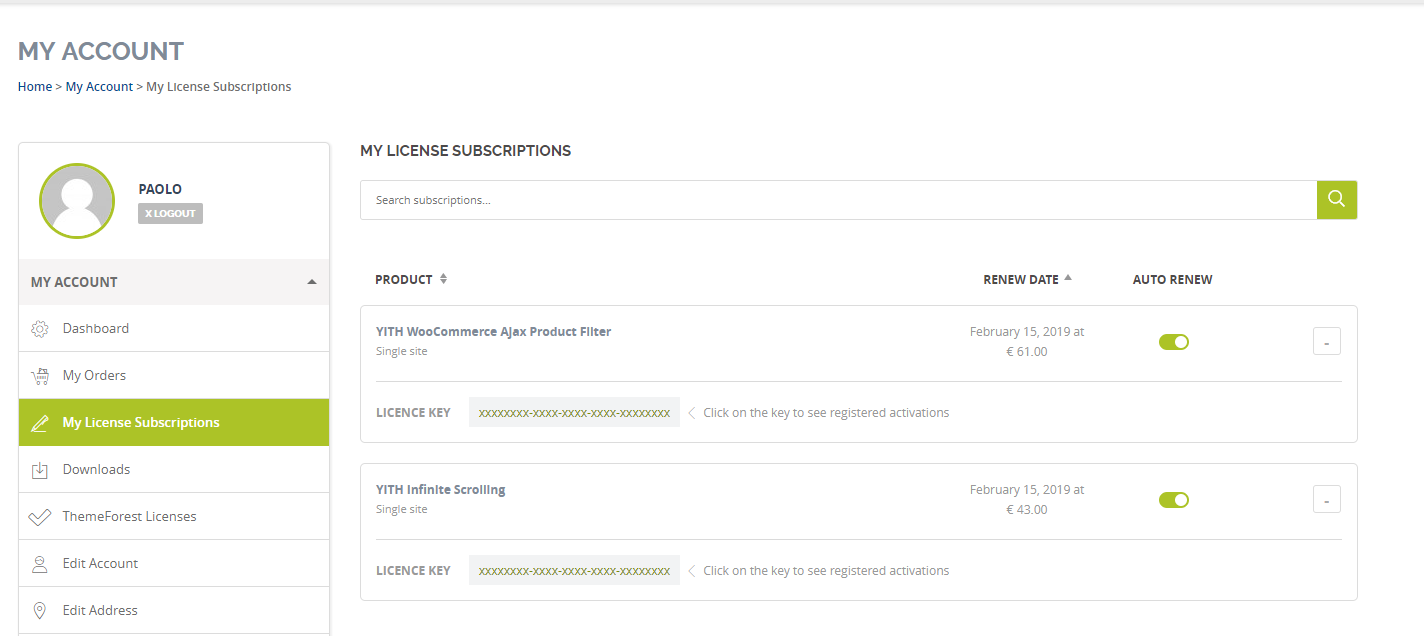 Moreover, all the products purchased from February 14th will no longer benefit from the 50% discount on the renewal as previously provided. The full price renewal will allow us to devote higher resources to our support team so to offer a service even better than the one usually given and to improve our products constantly.
Nothing changes for all the products purchased before February 14th, 2018. The conditions to renew the license will stay the same: by renewing your product license manually before the expiration date, you will keep benefiting from the 50% discount on the selling price.
We always care about your satisfaction and wish you to achieve your goals in the best way.