USE THE REVIEWS TO IMPROVE YOUR PRODUCTS SALES
According to Internet Retailer, you can increase ecommerce conversion rate by 14-76% only adding product reviews to your online store. Furthermore, some marketing research found that 77% of consumers read reviews before purchasing online.
Numbers are clear: whether you have a small e-commerce or a huge online business, reviews are the simplest way to improve your products sales and loyalize customers.
Our plugin will let you manage reviews made by customers that have bought one or more products from your website in the easiest way, and consult them quickly and handily.
Thanks to options such as the one that lets users filter reviews by ratings, or the one that allows users to evaluate a review and see how many people have already judged it helpful.
We've listened to our customers' requests while creating this plugin, setting our main goal to increase the effectiveness of the WooCommerce reviews system and automate its functions in order to make you save time that's better spent managing other aspects of your store.
We have also introduced the chance for users to reply to reviews in order to create a dialogue between users, and the chance to edit reviews thus making it possible for a negative review to turn into a positive one and stop damaging your sales.
Your customers will also be able to evaluate reviews and penalize unhelpful ones, in order to create an automated and functional system.
Reviews are the showcase of your store, so chose to display your products in the best way!
Quick info
Requires:
WordPress 4.5 or higher
Compatible up to:
WordPress 5.1.x
Requires:
WooCommerce 3.3 or higher
Compatible up to:
WooCommerce 3.6.x
Minimum PHP version:
5.6
Version:
1.6.2
Released:
2019-04-09
100% WPML Compatible:
yes
Translation ready:
yes
Languages:
Dutch, English, German, Italian, Persian, Portuguese, Spanish, Slovenian
Support to:

All YITH plugins
All YITH themes
WITH
YITH ADVANCED REVIEWS

YOU CAN:
SUMMARIZE THE REVIEW WITH A TITLE
USERS CAN ADD A TITLE TO MAKE A BRIEF RECAP OF THE REVIEW'S CONTENT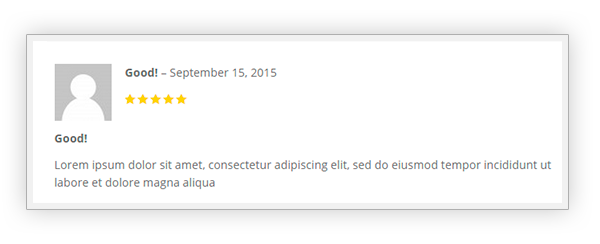 ADD AN ATTACHMENT TO THE REVIEW
USERS CAN ATTACH A FILE (E.G., AN IMAGE) TO THEIR REVIEWS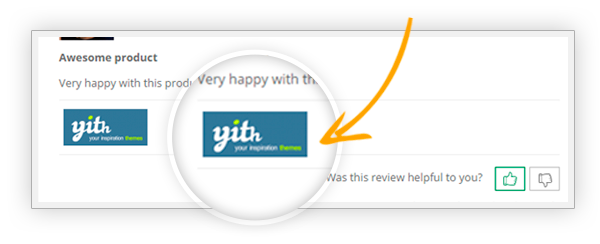 CUSTOMIZE COLOURS
you can set the colour scheme most suitable FOR YOUR LAYOUT TO INCLUDE REVIEWS IN THE SITE IN THE BEST WAY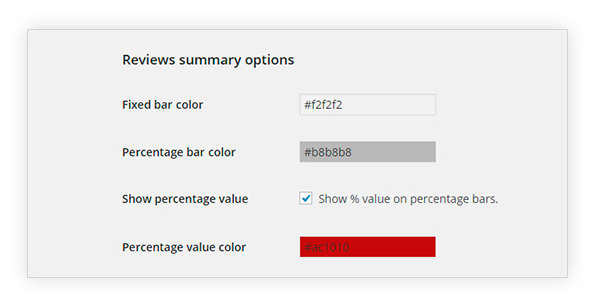 REPRESENT GRAPHICALLY and in percentage THE RECEIVED REVIEWS
You can represent clearly the received feedback with percentages and bar graphs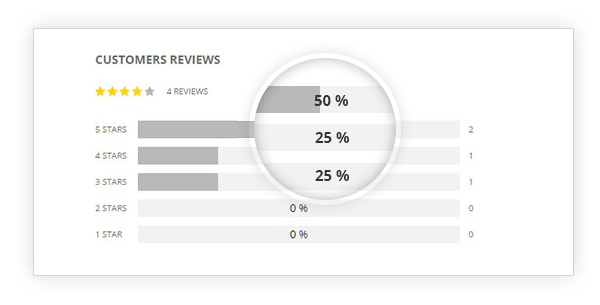 VOTE ONE OR MORE REVIEWS
USERS CAN MARK REVIEWS AS HELPFUL OR NOT
SET HOW MANY REVIEWS TO SHOW
YOU CAN DECIDE HOW MANY REVIEWS TO SHOW IN THE PAGE. THE OTHER REVIEWS WILL BE LOADED VIA AJAX WHEN CLICKED ON THE "load more" BUTTON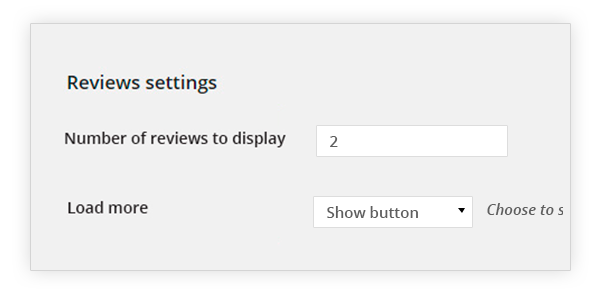 Enable reCaptcha for reviews
make sure no robots are submitting or answering reviews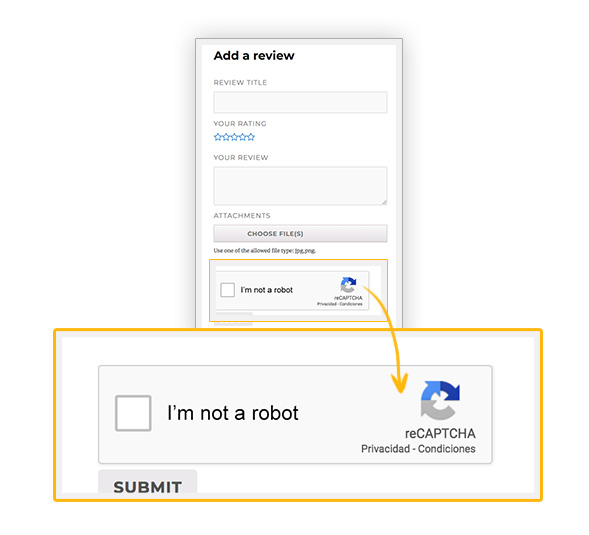 Manage freely review replies
For each product, you can allow users to reply, or you can prevent any answer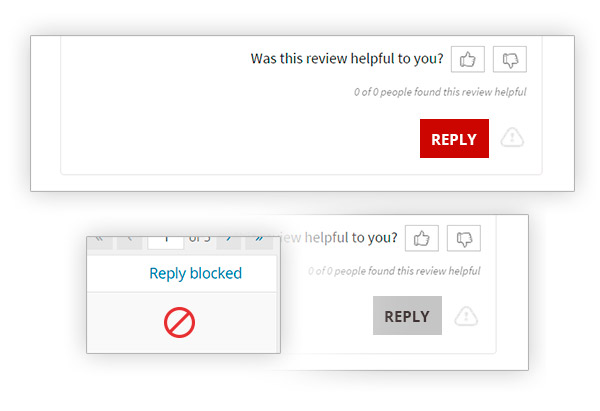 Approve reviews manually
before they are shown to everyone and avoid potential inappropriate reviews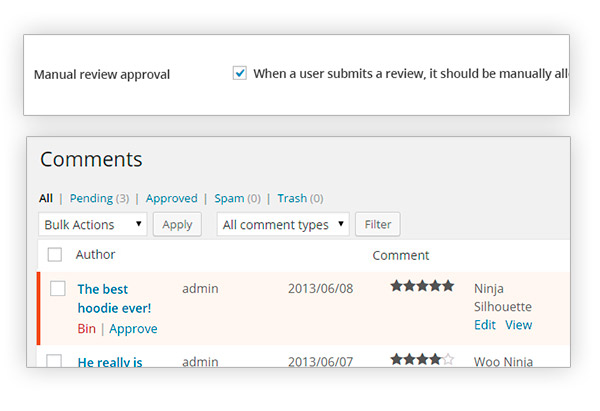 Decide which users can vote on your site
Registered or unregistered users, it's up to you! Who do you want to vote on your shop?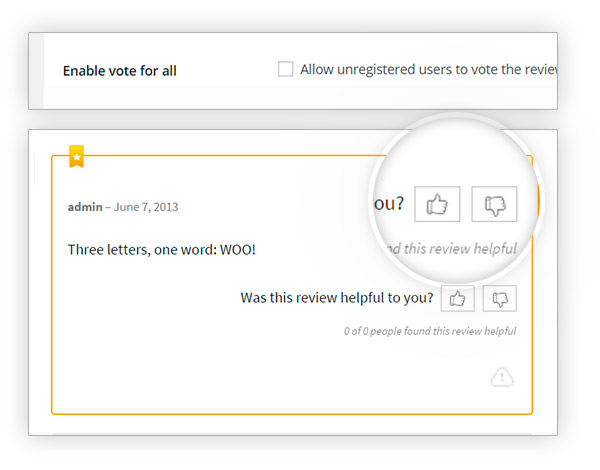 Identify inappropriate reviews
Your users can participate in make your site better: find the inappropriate reviews and hide them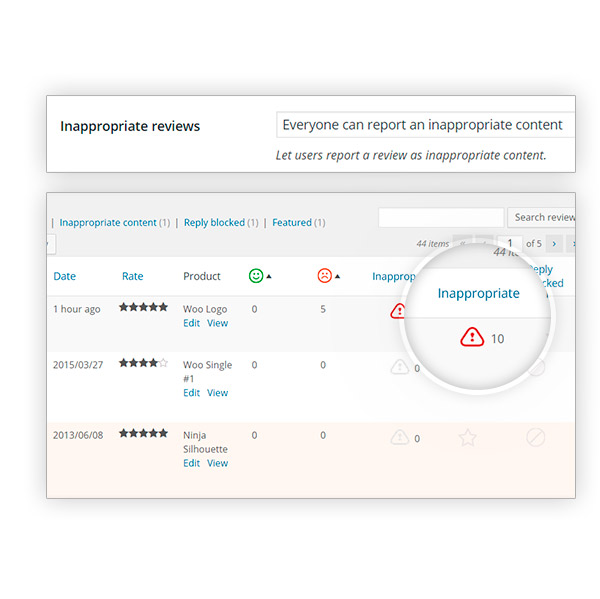 Give the spotlight to the worthy reviews
They will have a slightly different style and everyone will note them easily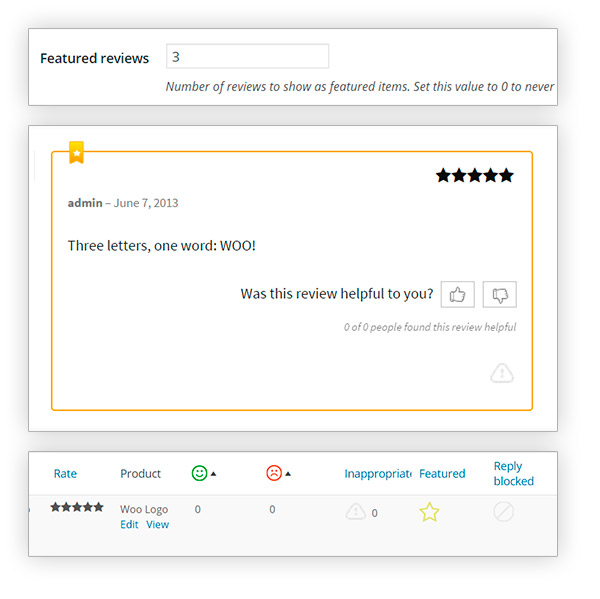 Supervise all the reviews with a single page
Thanks to the Reviews custom post type, you will have
every single detail at your fingertips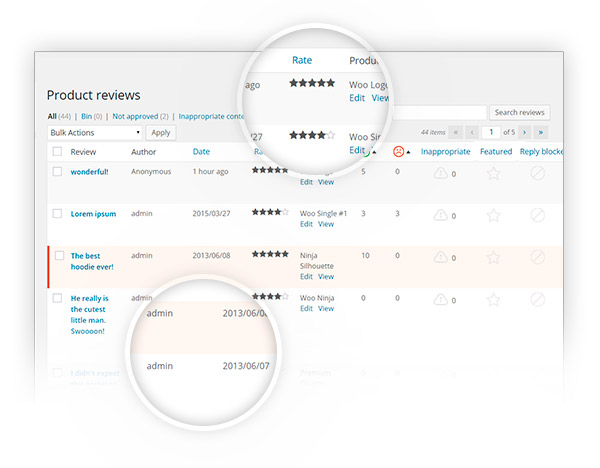 Analyze deeply your products
Discovering how many reviews there are and how people voted them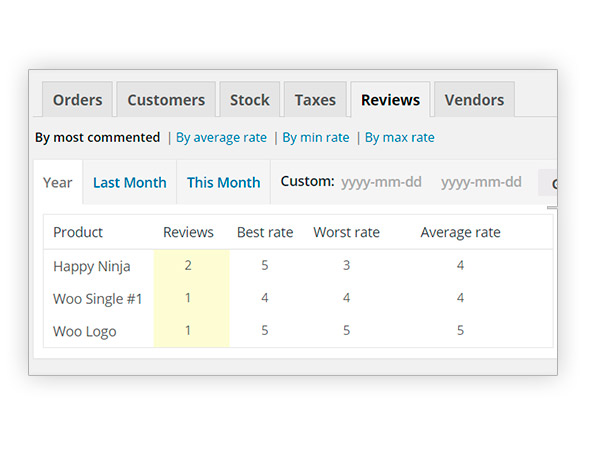 allow only one review
Your users will be free to write only one review for each purchased product.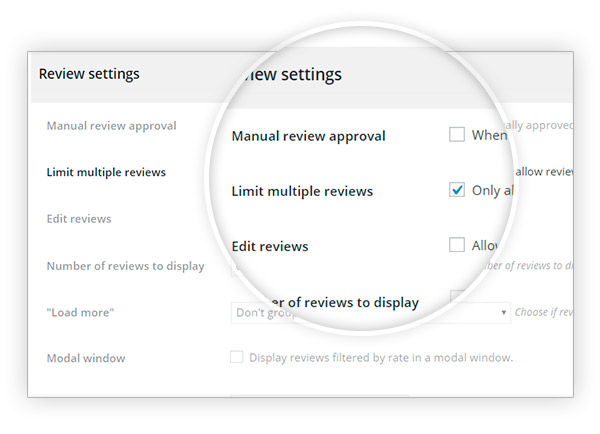 enable review editing
Once written, users will be able to edit their reviews.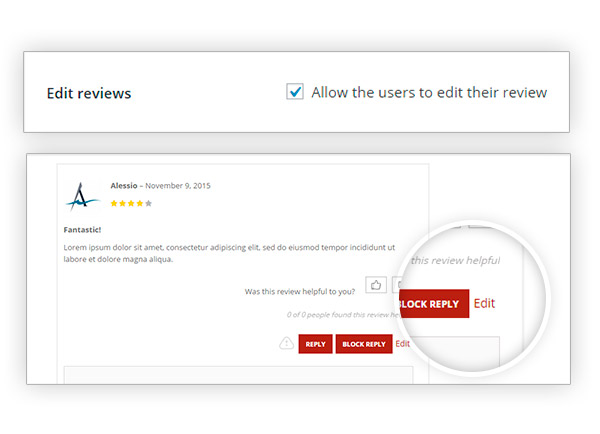 FILTER THE REVIEWS BY RATING
CLICKING ON A SINGLE RATING, YOU WILL SEE ONLY REVIEWS AND RATING WITH THE SAME VALUE INSIDE A MODAL WINDOW (E.G., SHOWING ONLY FIVE STAR RATINGS)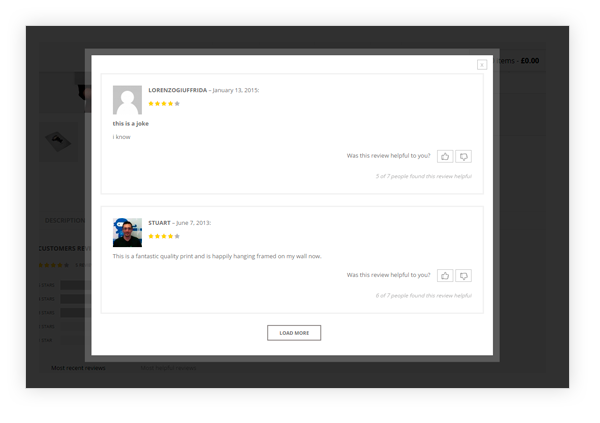 Interact with Google review snippets
to show the product rating also on Google search pages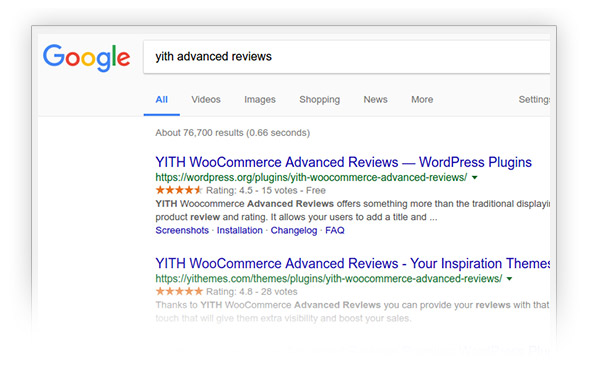 Take advantage of the wpml compatibility
You are free to easily translate the plugin with the powerful wpml tool