ALLOW ORDER TRACKING FOR A BETTER CUSTOMER SERVICE
The online purchase process starts when users add the product to the chart, and it can be considered completed when the product reaches its destination: our e-commerce gains credibility loyalizing the customer with the delivery of the product. Users want a rapid, safe and reliable delivery: this is why it is vital to allow your clients to track the order and follow the delivery steps.
Users have bought their products and started the payment. The order is completed. And now? If you think you can finally relax, satisfied by the last transaction, you are wrong.
Even if you have given the package to the carrier, and designate an external company for the delivery, you still have the responsibility for the shipped product: you will be the person that the customer will contact in case of delay, and yours the e-commerce that will lose credibility, getting negative reviews in the event of a missing delivery.
The best customer service you can offer must go with customers, from the purchase to the moment when, finally, they will get what they have purchased in your online shop. Giving users the freedom to observe the whole delivery process of the product with a single click with the order tracking will simplify the entire sale process, and it will help you manage your customers' requests.
This is the simplest way to get rid of those phone calls and all the emails regarding delivery time and modality, and all the complaints about possible mistakes of the shipping company you have offered.
Quick info
Requires:

WordPress 4.6 or higher

Compatible up to:

WordPress 5.3

Requires:

WooCommerce 3.2.x or higher

Compatible up to:

WooCommerce 3.8

Minimum PHP version:

5.6

Version:

1.6.0

Released:

2019-10-06

100% WPML compatible:

yes

100% Weglot compatible:

yes

Translation ready:

yes

Languages:

Dutch, English, French, Italian, Spanish

Support to:


All YITH plugins

All YITH themes, Avada, Divi, Flatsome, Neighborhood, Storefront, X
WITH
YITH ORDER TRACKING

ADMINs CAN:
CHOOSE YOUR CARRIERS
Select the carriers committed for the delivery service from a list of 90 companies: a list that is always increasing in number!
If your favourite carrier is not in the list, open a ticket in our support platform and we will add it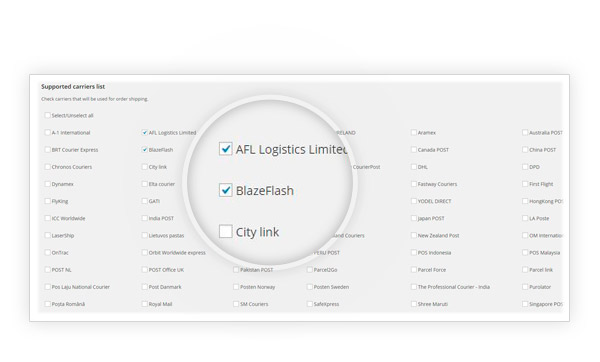 SET A DEFAULT CARRIER
If you want to commit the delivery service to a default carrier for the majority of the received orders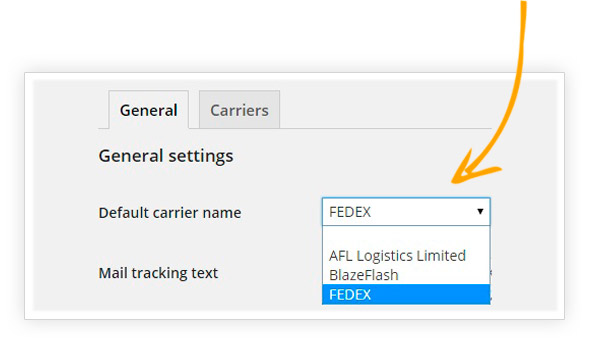 FOLLOW THE DELIVERY STEP OF THE ORDER EASILY AND SWIFTLY
A click of the mouse and you are directed to the page with your tracking code in carrier's site
Import tracking data generated before
Rely on YITH WooCommerce Order Tracking even if you have been using similar tracking plugins: thanks to the CSV import functionality, nothing will be lost in the switch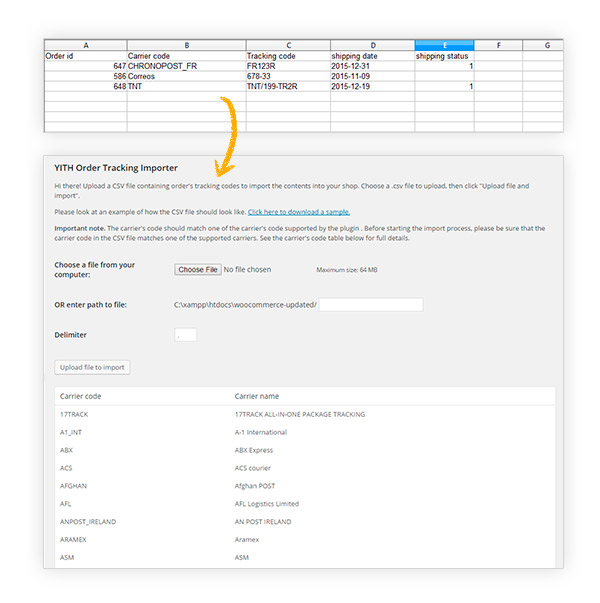 Complete the order automatically
If tracking data have been inserted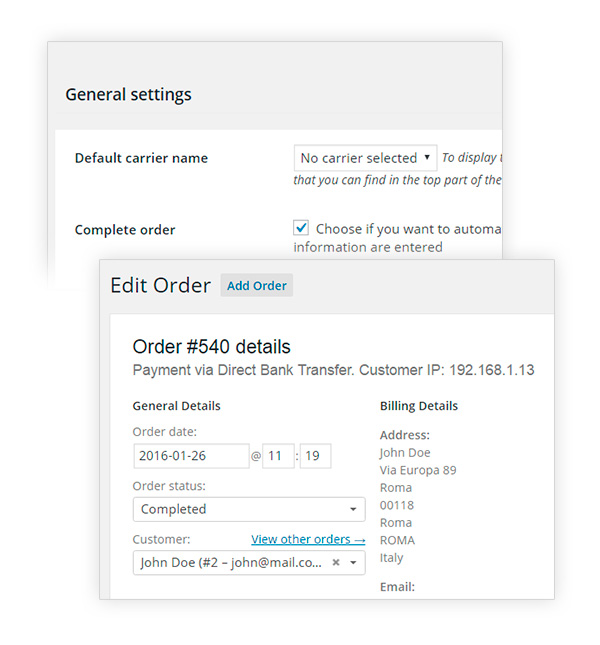 Insert tracking data into the delivery note
By using the plugin in combination with the premium version of YITH WooCommerce PDF Invoice and Shipping List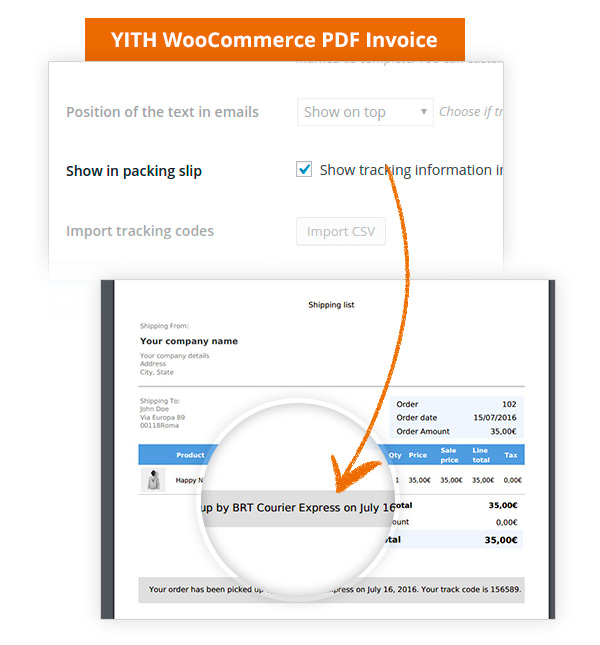 track the order directly from the user panel
Rather than manually tracking the shipping, taking note of the code and writing it in the dedicated screen, the client will be able to follow the state of the delivery with a single click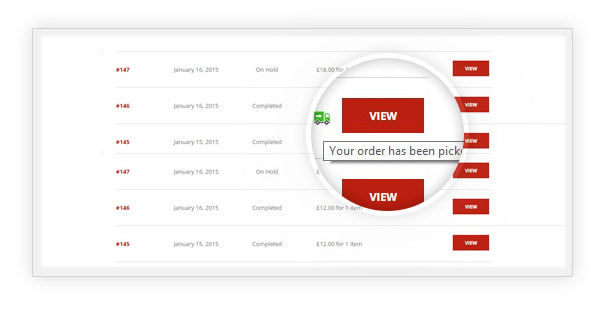 track the order with a simple click from the confirmation email
Your customer will receive an email once the order is completed with a direct link for the tracking. quick and easy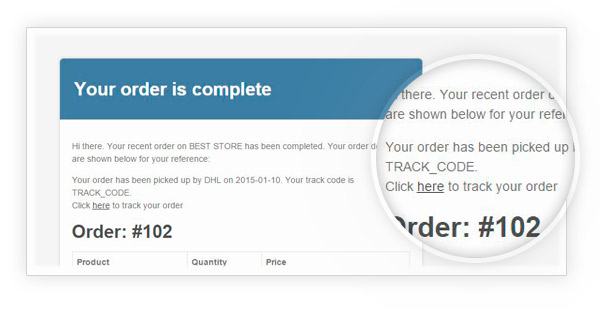 Take advantage of the wpml compatibility
You are free to easily translate the plugin with the powerful WPML tool