Don't lose customers because of loading times. Quick view, quick load, quick purchase!
Customers opening a quick view window are more likely to buy the product they are viewing because they do not have to wait for page loading and because they do not have to surf back and forth among the pages to find the products they are interested in.
Among the many products available in a shop, going back to the one you prefer often becomes an annoying activity because it always takes too long to find it again. Being able to open a pop-up window where to see details concerning that product makes users' task easier.
And an Add to cart button is there available. The possibility to see immediately product details and magnified images of them makes users feel more comfortable with the website they are browsing and makes them also more willing to buy. In fact, clicks before adding the product to the cart are reduced as well as server load.
This way, customers do not have to wait long before the page to be loaded, because it is there, left behind, ready to be displayed as soon as it is clicked upon. This is how YITH WooCommerce Quick View can improve sales in your website!
Version:

1.35.0

Released:

2023-11-13

Minimum PHP version:

7.0

Requires:

WordPress 6.2

and WooCommerce 8.1

Compatible up to:

WordPress 6.4

and WooCommerce 8.3

Supported multilanguage plugins:

WPML, Loco Translate

Translation ready:

YES

Languages 100% guaranteed by YITH:

English, Italian, Spanish

Languages provided by users:

Dutch (97%), French (97%), Russian (97%)

Support for:

YITH Proteo theme. All YITH plugins.

GDPR Compliant:

Not applicable
WITH
YITH QUICK VIEW

YOU CAN:
Choose what type and where to display the button
Display a "Quick View" button or a customised icon to access the quick view, place it near "Add to Cart" button or within the product image.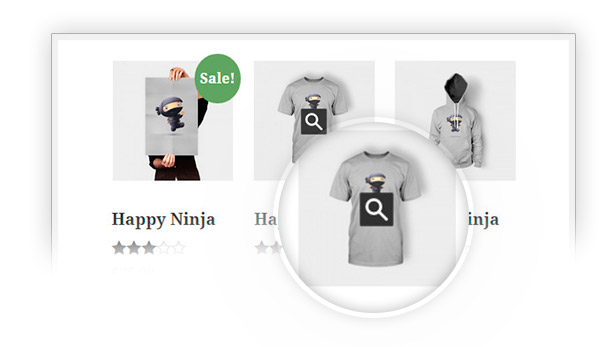 Browse products within quick view
So that you can quickly move to the previous or next product without leaving the window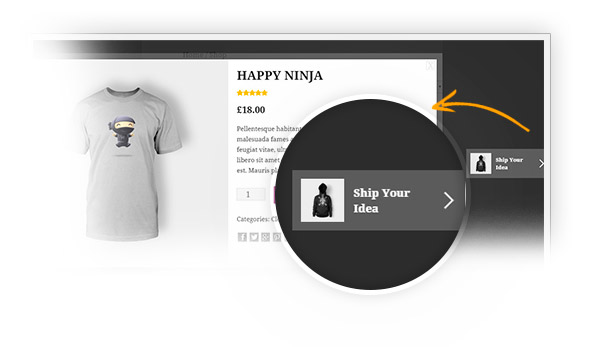 Choose information to display
You can decide to display all information or just part of it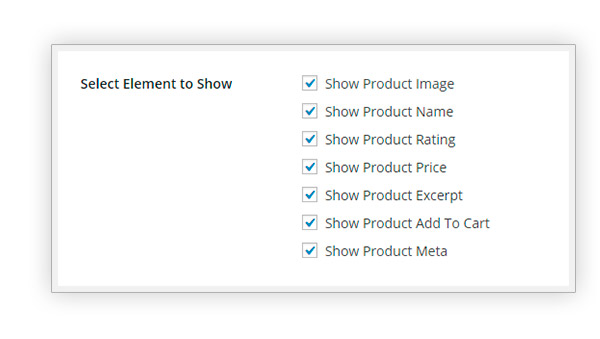 Show different types of images
Display just a featured image or also other images through sliding effect or in traditional WooCommerce display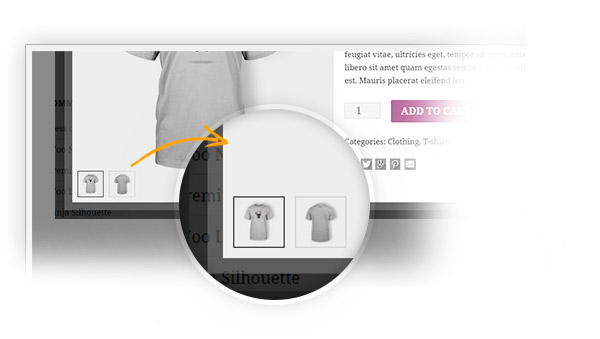 Choose displaying method for Quick View
As modal window or with a cascading unrolling effect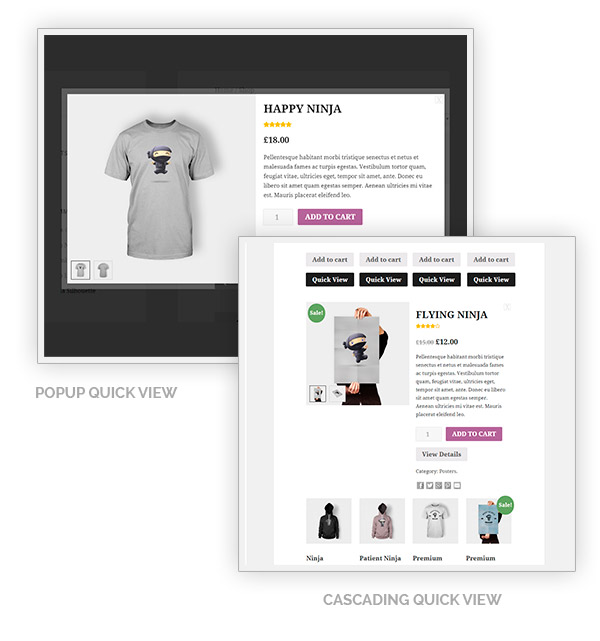 Access product detail page from quick view
Thanks to the additional "view details" BUTTON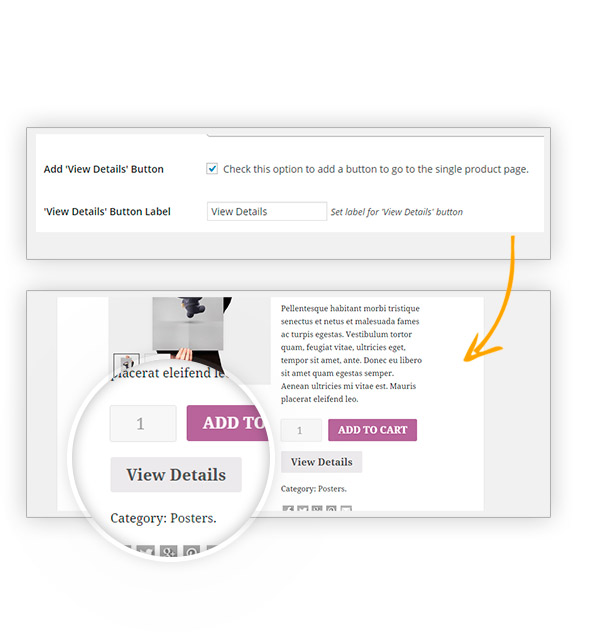 Share quick views on social media
To be social-friendly and share quick views of your products on Facebook, Twitter, Pinterest, Google+, or send an email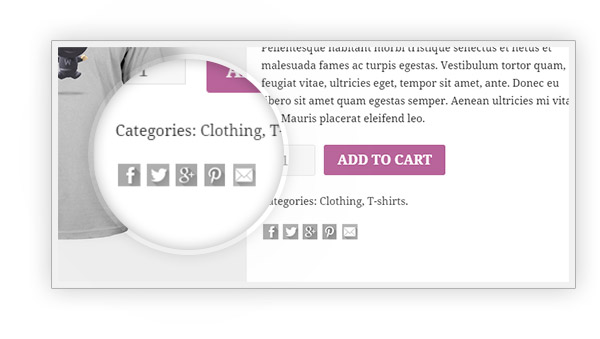 Customise style
You can decide colours of the "Quick View" button and everything that is within the modal window.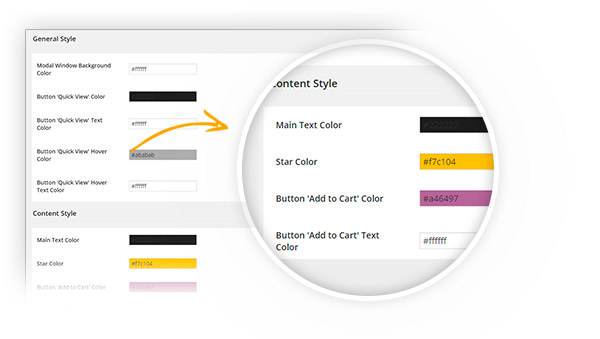 Place the quick view where you want
Use the available shortcode to make your users see a specific product in any page.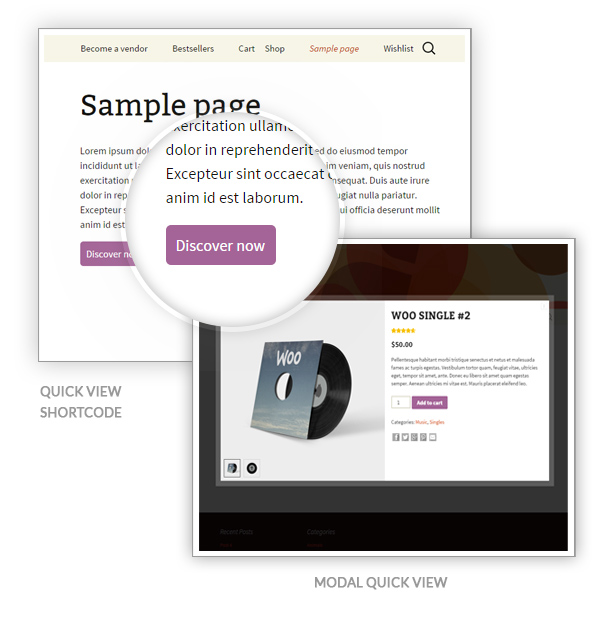 Improve your experience with YITH plugins
Its compatibility with YITH WooCommerce Zoom Magnifier, YITH WooCommerce Badge Management and YITH WooCommerce Wishlist lets you mix their features!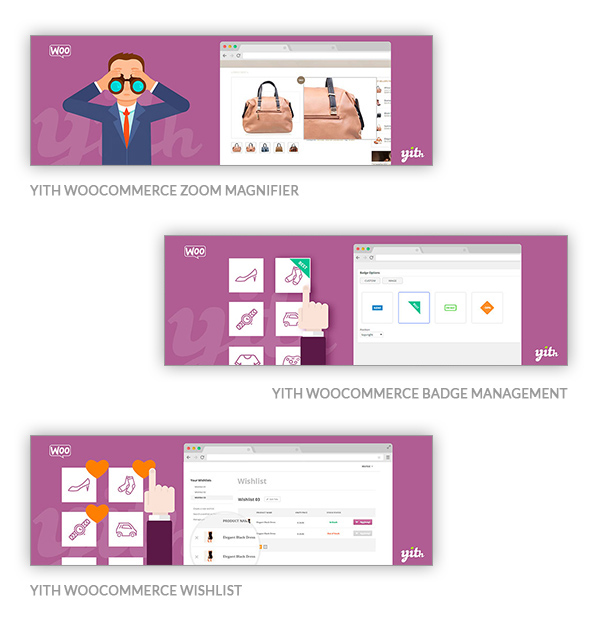 Take advantage of the WPML compatibility
You are free to easily translate the plugin with the powerful WPML tool