YITH has expanded significantly in recent years. Our support and customer service teams have grown to almost 50 members. Among them, we have Alberto Martin, our featured member of this month.
Alberto, or "Aston" as we commonly call him, has been working on the YITH support team for about two years now. During this period, he has not stopped growing! From being in support to developing plugins, he has escalated his career quickly as he started to take care of more complex tasks.
Some of my tasks include updating plugins, support, developing new versions of plugins and small customizations for users. Also checking that the live demo works well, among others!
Although you may think he comes from IT-related previous experience, he used to work in research and social work before choosing a company to link his Computer Science studies. This job has taught him how to face different difficulties.
I am especially proud of my first development of a plugin version. It is still in progress, but the difficulty, like in everything else, is starting something new and adapting.
And it has taught him some great lessons:
I keep learning, but the most important thing is to do new and increasingly complicated things, learn from the difficulties, and fight against the lack of knowledge to achieve great things.
Furthermore, he has learned to work with demanding customers.
Sometimes, it is complicated, because we are not face-to-face with the customer. In those cases, we must try to think of the solutions they want, after all, they are running a business and it is their money at stake. They just want their request solved and we are here to help them.
But all this work would not be possible without the team Alberto can rely on, with whom he has a very good relationship.
I have a great relationship with my colleagues. I'm glad to be part of this great team and working with them is very nice.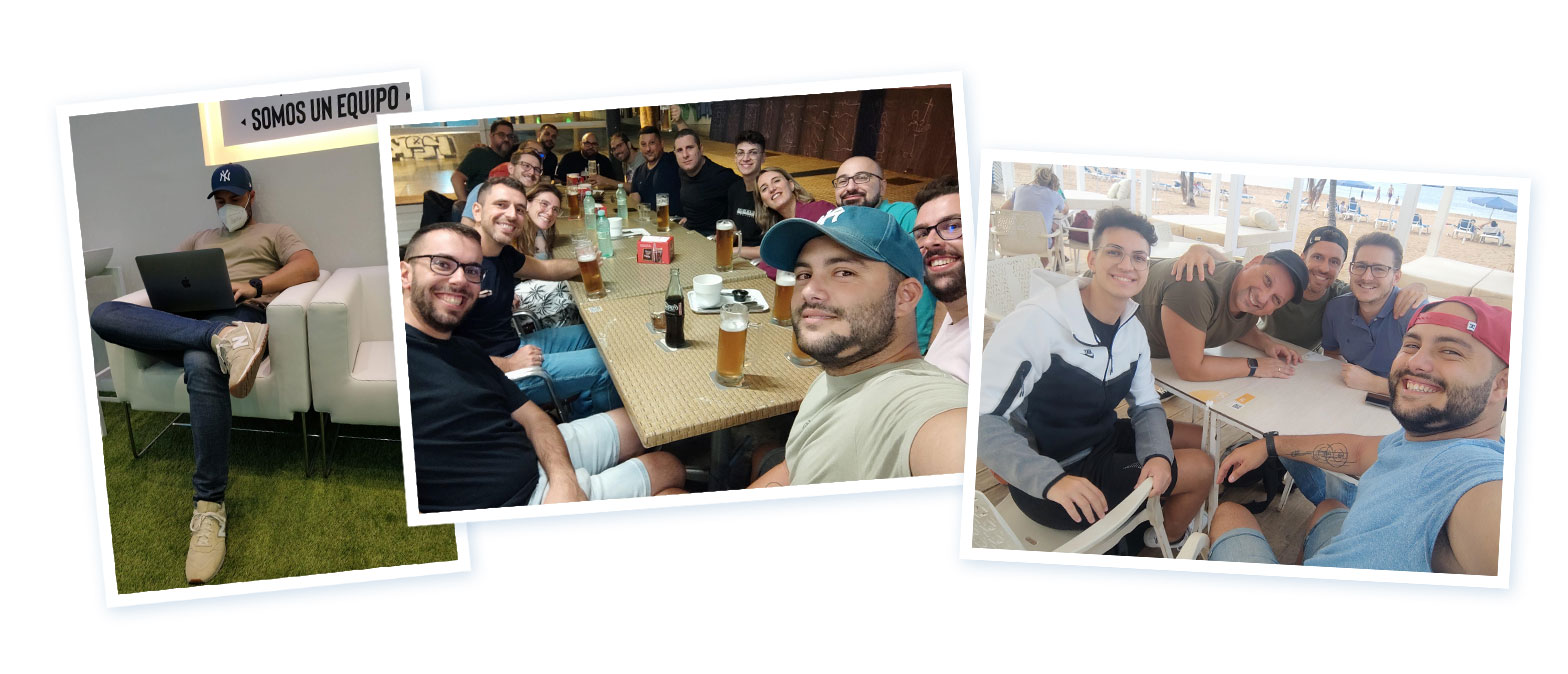 If you know Alberto, you will know he is from Taganana, a small town in Tenerife (Canary Islands) where he was lucky enough to grow up. Wherever he goes, he always speaks wonders of the beautiful place he has lived in all his life.
I have always lived in Taganana and I have learned many values, as it is a town that has had many difficulties over time. The best thing it has taught me is to go out and make a living, having constancy and passion for what you want to do in your life.
Maybe this made him value something that prevails in that small town: calmness.
Over time I have found a lot of happiness in calmness, something I have recently learned to value. I think it is important and it helps us enjoy the things we do not see when we are in a hurry.
Besides a calm environment, he loves computers and music, the latter being his greatest passion and hobby. A hobby that has led him to be part of bands where he enjoys performing. But where is Alberto's destiny?
My future will always be linked to IT. My destiny will have to decide where I will be in the coming years, but almost certainly the islands will always be my home and of course, I will travel as much as I can.
Alberto ends this beautiful story by "giving advice".
I have always liked to give advice, but then I have been the first to ignore it. As time went by, I learned to listen to people more than to give advice. The things we always do have their justification and you have to understand that we are all different, and situations are always complicated. That's why, if I had to give advice, it would be not to follow my advice and encourage everyone to do as they feel.
Alberto considers himself lucky to work with extraordinary people in YITH, and the luck is mutual: having motivated and proactive people like him in the team has contributed to making our company so great.  
Find more stories like this one about our team here.