The system to search products on an e-commerce site represents the main part of the purchase process. Customers often surf the site looking for products they already know by name, or brand. Some other times, the search is made following other rules: looking for on sale products, or maybe a specific color of a product.
This is why the main need of a research system is to know how to show always the correct products to customers. It is no coincidence that recent studies prove how potential customers leave a site after 15 seconds. A limited time span that is more than enough to convince customers they will not find what they are looking for in a site, and start looking somewhere else to conclude their deal.
Research is a vital element for e-commerce site, both for shops with few products, and those with an enormous number of products, of every version and shape. Users want to be free to filter and show immediately only the products they want, or those strictly related. This is how YITH WooCommerce Ajax Product Filter can help: this powerful plugin is able to interact with different filter levels, showing in detail the list of products that perfectly suits the requested guidelines.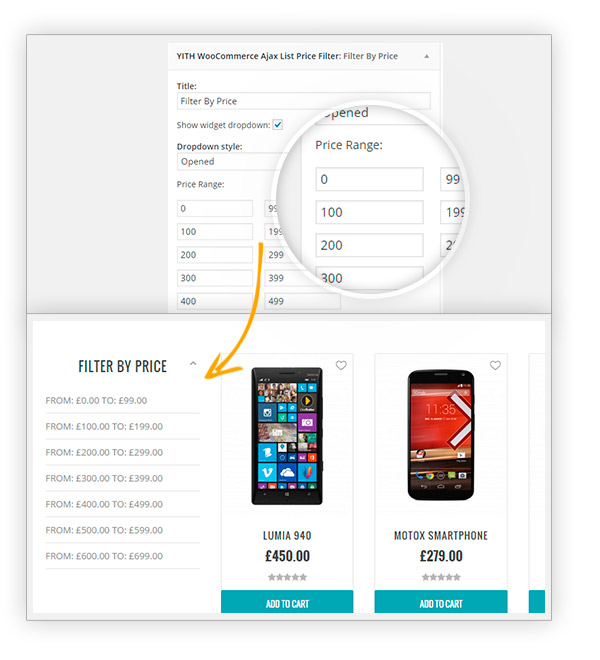 Think about the classic request: prices. How many times are we attracted by those entries like "Less than 5 euros" or "On sale"? Two of the most used options that the plugin contains in its filter system. Moreover, the extreme flexibility of the plugin lets you set a price range you can offer to your customers to display automatically all products that can go from 10 to 20 dollars, or 50 to 100 and so on. An excellent way to offer directly all products of a specific price range.
Clearly, prices are not everything, and the freedom to find products by their categories is equally important. It's the case of large retailers of electronic devices: being able to display all screens, or all tablets is really helpful, just like it would be a deeper research by brand or by color. YITH WooCommerce Ajax Product Filter take this opportunity and include a filter for categories, tags and attribute, for a better research system to show only the right products your users want.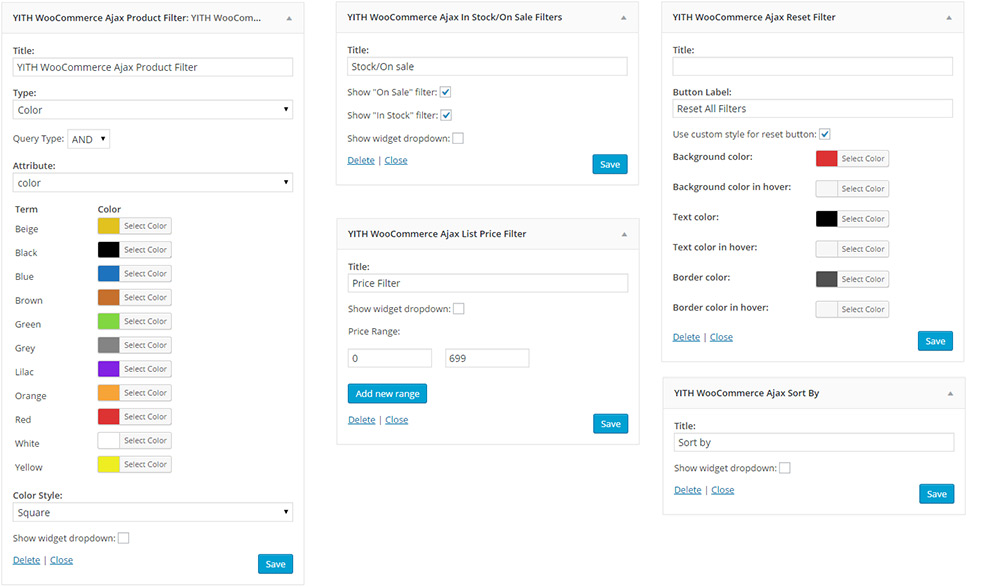 Another important feature you can freely set concerns the management of more active filters. Thanks to the included widget, with the "Query Type" option you can decide whether to show all products that follow two specific attributes, or display all products that satisfy at least one of them. Also, the plugin gets even richer with the sorting options. In this way, not only you will see the products you are interested into, but you will be free also to sort them by their rates, or from the lowest price to the highest. A expressively tailored tool to meet customers' needs and ensure a more precise and reliable research to convert more and more users