There are several different types of online sellers.
There are those who create their stores, upload their item and then sit and wait for a miracle, wishing that sales will magically increase by themselves and cursing bad luck when that simply does not happen.
And then there are those who try to use elaborate marketing techniques, investing time and money on their store, thinking they will surely be rewarded for their hard work. And it often happens, surely more often than to those who just do nothing.
In this case, the words of Allan F. Mogensen come to mind: "Work smarter… not harder".
In fact, my advice is you focus on the potential of your website, rather then generic strategies. To make my point clear, let's talk about Michael.
Michael is a customer of ours who owns an online store for electronic equipment and IT related devices, from preassembled computers, to individual parts, cameras and webcams.
Now… Michael is a skilled salesman and for 14 years he has been managing a real life store where he sells the same kind f products, but he lacks the necessary online experience to turn the small issues his online store has, into points of strength.
So in the weeks that followed the opening day of his online store we got dozens of questions from him, all about getting reviews, increasing sales, getting new customers, etc…
We always enjoyed talking to Michael, since his questions came from that kind of genuine curiosity that allowed him to learn all the right ways to lead his store to success.
So after a little while his questions stopped coming and we both went our separate ways… until a couple of months ago.
Michael, which I could call a friend by then, contacted me and told me about his store's success.
He explained that he applied every piece of advice I gave him until he found himself facing a specific obstacle he wanted to overcome by himself.
Michael wanted to increase his income and, thanks to experience, he knew he had three ways to do so:
Increase views from specific customers
Increase the price on his products
Increase the amount of items purchased for each order
He discarded the first two: the first one because, after checking for the required budget, he realised it was an overly expensive procedure, and the second one because it could simply reveal to be counterproductive. Raising prices could mean for him the same thing it meant for his competitors, which is losing customers.
So he opted for increasing the average order value.
According to a few statistics at hand, the average transaction value on his store was around 74$. He had people buying computers and cameras, which raised the average, and on the other hand he had memory cards and other minor hardware buyers.
How would he increase this average? Well, what follows is how he found his answer.
The strong point of selling computer parts is the chance that customers will purchase all of the required ones in order to put together their own machine of choice.
However, in case of inexperienced customers, there's a risk they will buy different components from different shops, maybe following a Google search.
In case Michael could make these customers buy all they need from his store, he would greatly increase his income.
That's when he decided to start using the Frequently Bought Together plugin.
This plugin uses a Cross Selling system, which displays related or commonly associated items to customers while they are browsing your store.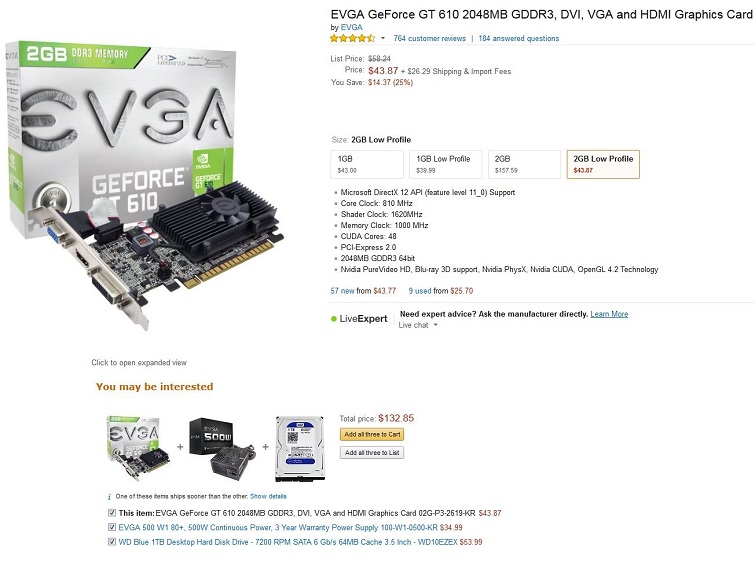 This way sellers can create links between items in order to create lots that will encourage customers to make multiple purchases and encourage sales for specific products.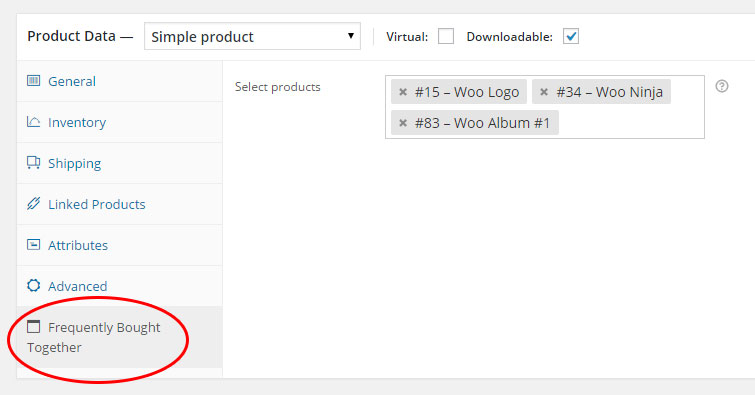 That's how Michael managed to show his customers which components would work great with the ones they selected, thus increasing the chance of getting orders for multiple items.
He decided to also apply this strategy to other kind of products, for instance, a camera with its appropriate memory card and casing.
Customers would have bought them anyway, but he had no guarantee they would have bought them from his store!
That's how Michael increased the average value of the orders placed on his store: not thanks to any convoluted marketing strategy but simply knowing and making a wise use of the cross selling technique.
And thank you Michael, for turning from a source of questions, to a source of answer for others!