We know that many of YITH customers wished for a new style of our plugins for a while so as to benefit from more beautiful, usable and functioning interfaces.
And since ever, our customers' wishes are our priority.
The same goes for any e-commerce that wants to loyalize customers and increase conversions: for those selling online, it is essential to know what purchasers expect to be able to create focused offers and encourage users to buy.
This is why you can't do without our plugin YITH WooCommerce Wishlist, which is available in the brand new version 3.0, especially now that Christmas is just around the corner.
Every e-commerce offers customers the possibility to create wishlists with the products they want. The wishlist in e-commerce has become a basic functionality, a must-have for users who want to "save" their favorite products and find them quickly and easily to purchase them at a later time.
Or to share them with relatives and friends when a birthday, Christmas and other events approach. According to statistics, 37% of users who usually purchase online, share their wishlist on social media and/or with their loved ones, with the hope to receive one of the products available on the list as a gift.
If you haven't implemented a wishlist in your e-commerce yet, take a look at the features of our Wishlist 3.0 and install it on your store right now!
What options have we added and improved in Wishlist 3.0?
1- We have made the administration panel more usable
Now it's easier to spot the options and configure the plugin even for those who still don't know our framework or don't have specific technical skills.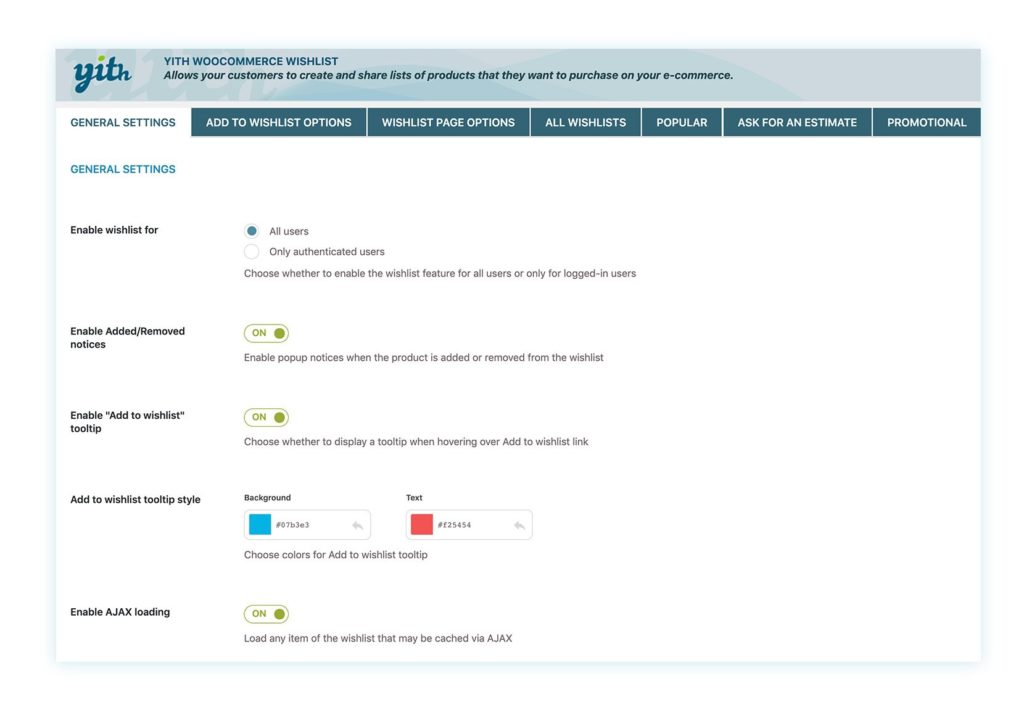 2- We have made the interface more innovative
Just like YITH Gift Cards, YITH Wishlist needed renewal too. We have, therefore, designed a new interface that your customers will find appealing and intuitive.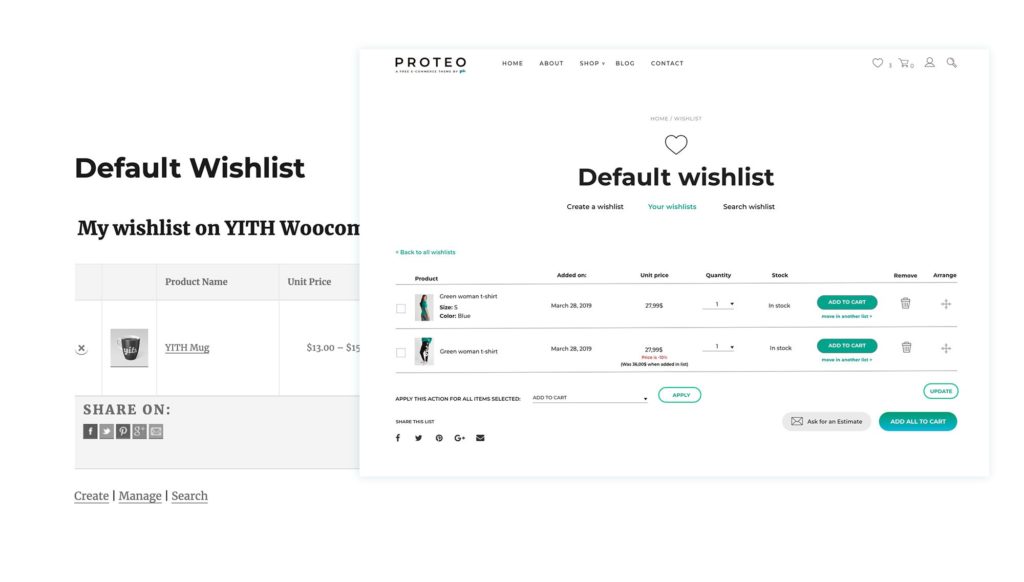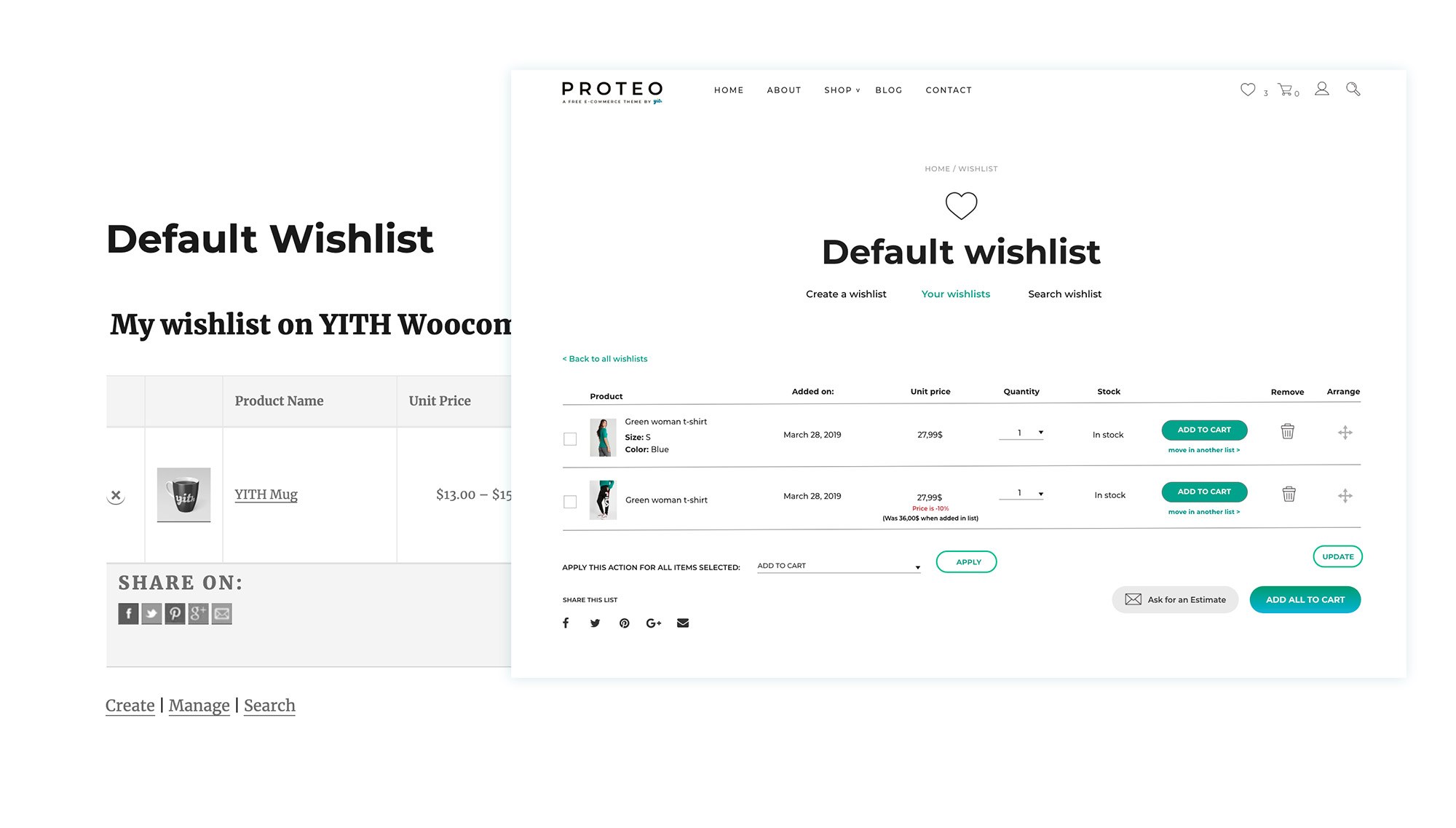 3- Different layouts to choose from
We have added different layouts, both for the wishlist page and the content shown in the single wishlist, to make the creation and consultation more interesting.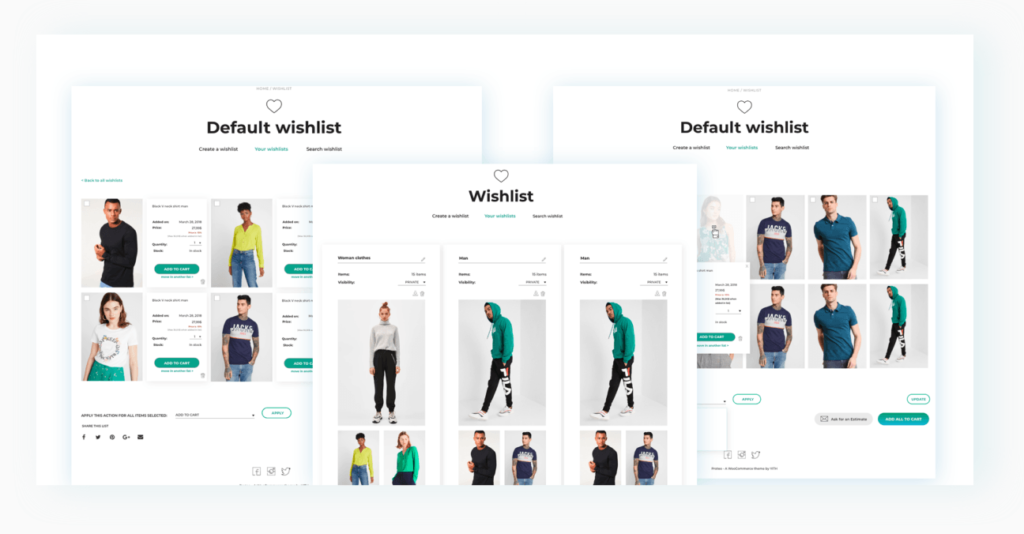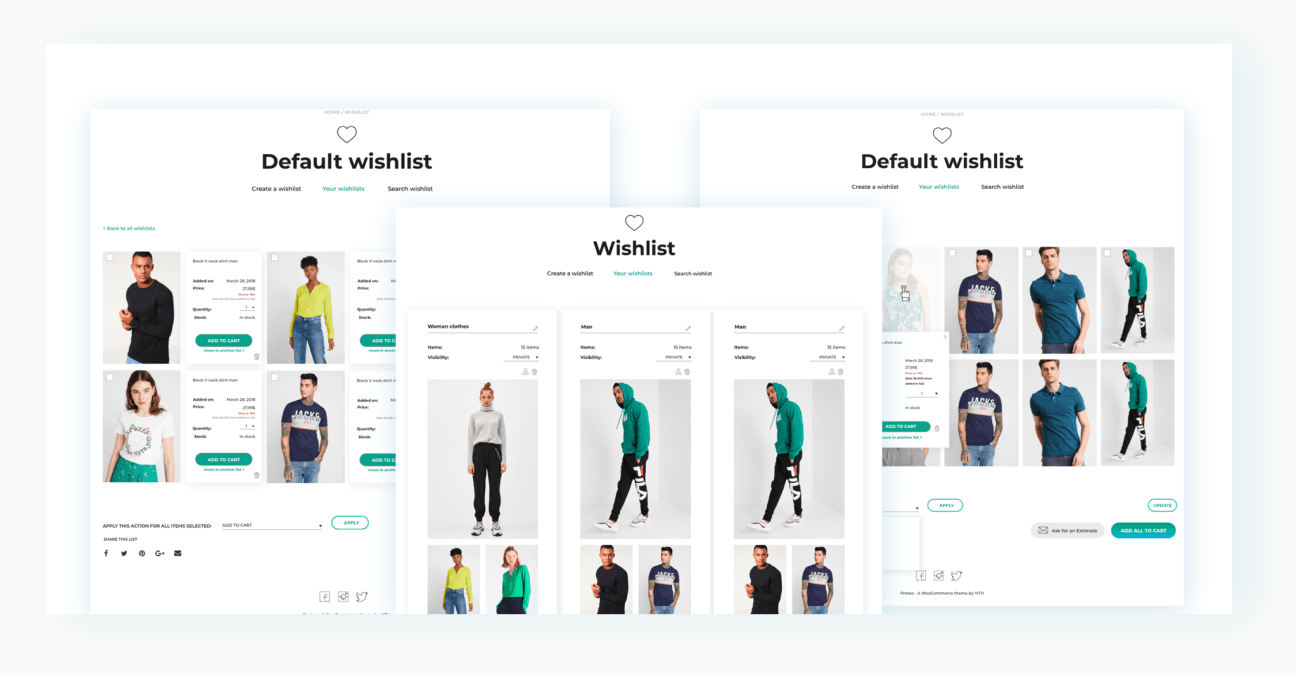 4- Advanced management of the wishlist from the user side
Your customers can benefit from the complete management of their wishlists. We have enhanced some features already available in the plugin (such as the possibility to create unlimited wishlists or share them on social media) and added the possibility to download wishlists as a PDF, track product prices, configure their quantity, sort the products in the list by drag and drop.
Everything that makes the consultation and use of the wishlist easier for the customer is now available in this new update.
5- A "wishlist" widget to use in the header or the sidebar
Through the widget, users can benefit from an overview of the products they have in the wishlist and access it easily and directly with a single click.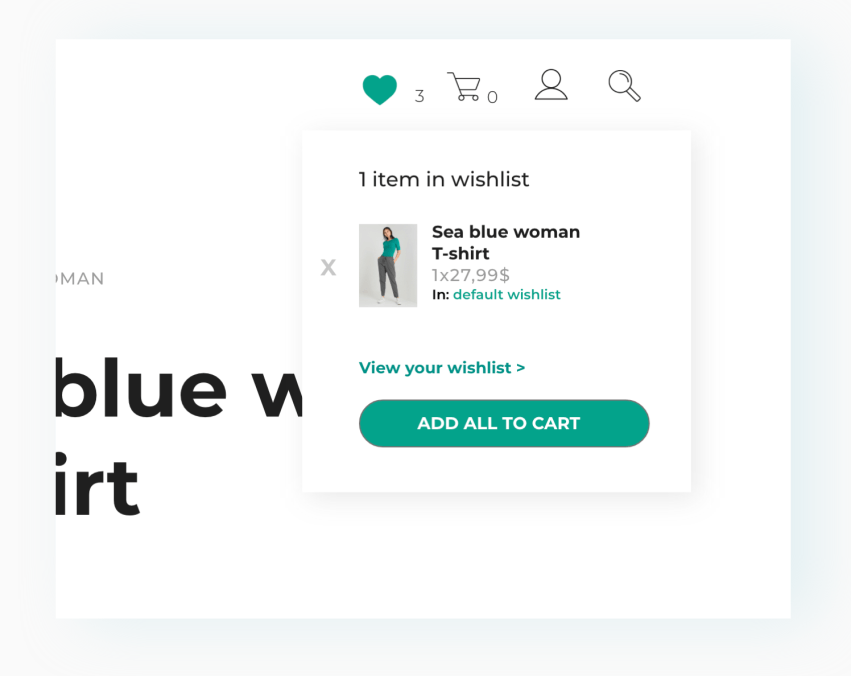 6- Possibility to send automatic emails to customers when a product is back in stock or on sale.
We have added an option to catch your customers' attention and encourage them to come back to your e-commerce.
From version 3.0, you can enable the automatic sending of emails to inform users when a product in their wishlist that was out-of-stock is available again and when a product of their wishlist has a discounted price.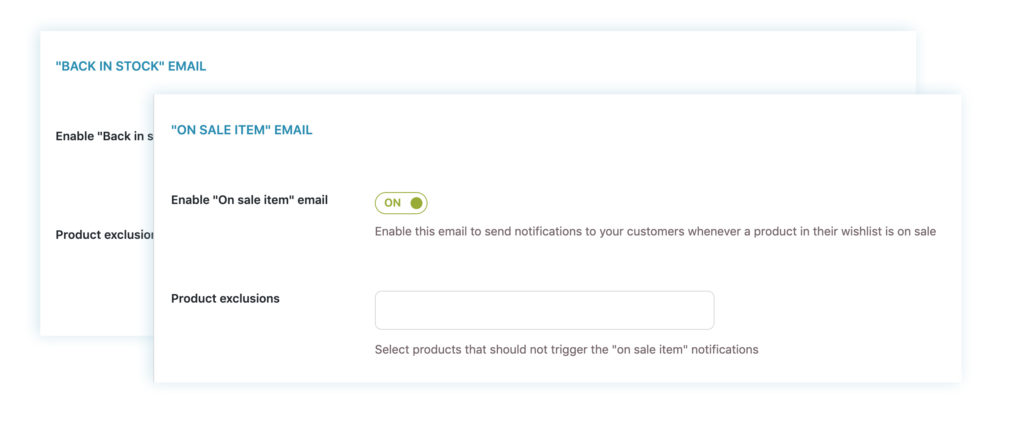 7-  A better procedure to send promotional emails
Before sending promotional emails to users who have added specific products to their wishlist, you will be able to open a modal window to customize the email through the editor and see a preview.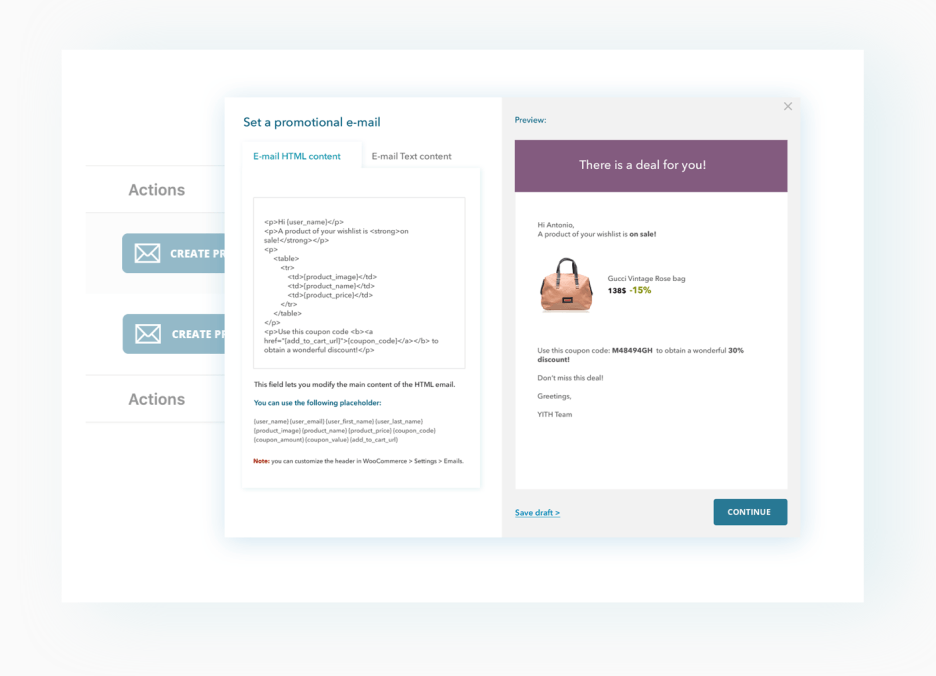 8- Possibility to customize the Ask for an estimate form
With this update, we have added the possibility to customize the Ask for an estimate form to choose what and how many required fields users must complete.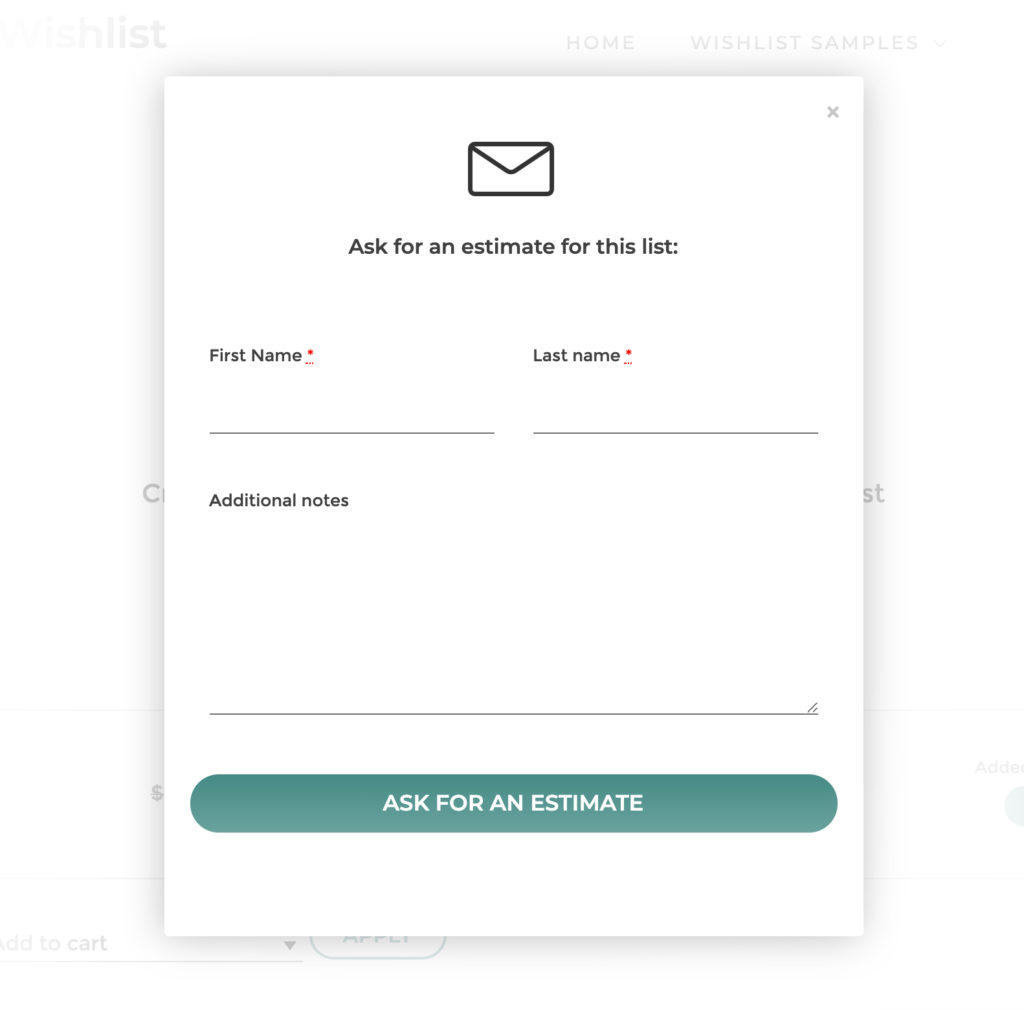 9- A better performance on mobile devices
We have also improved wishlists' appearance and functionality for users who browse and purchase through mobile devices (essential aspect as most of the users purchase from a smartphone or tablet).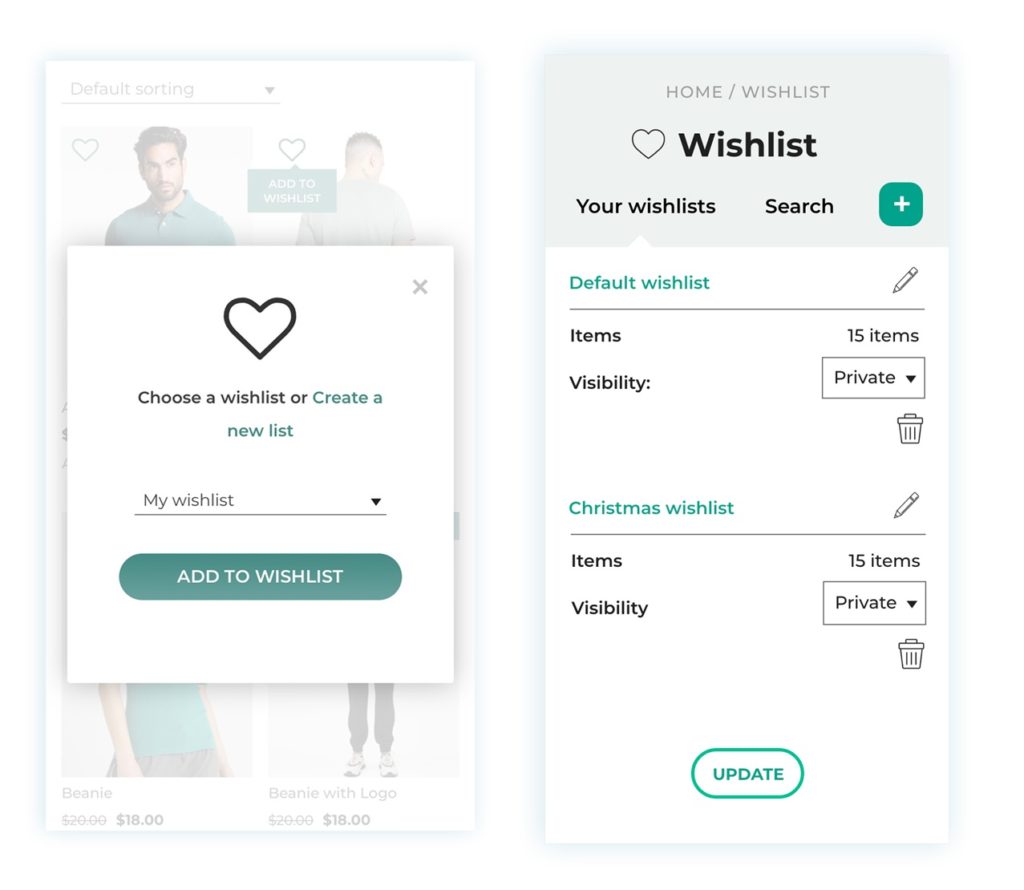 Have a look at the complete changelog and try out our new demo to find out all the features available in the new plugin version. To learn more about it, you can also refer to the landing page.
What do you think about this update? We'll be waiting for your precious feedback! 🙂