Since establishing the YITH Spanish headquarter in Tenerife, translating all our plugins into Spanish and our presence in IT-related events located in Madrid, Barcelona, Seville, and Granada has grown more prominent in the last years.
In 2015, YITH customers located in Spain were about 1.9% of our total sales. After six years, in 2021, the percentage of customers located in Spain has reached a 6% rate, and Spain is among the first four countries where YITH sells most, after the United States, the United Kingdom, and Italy.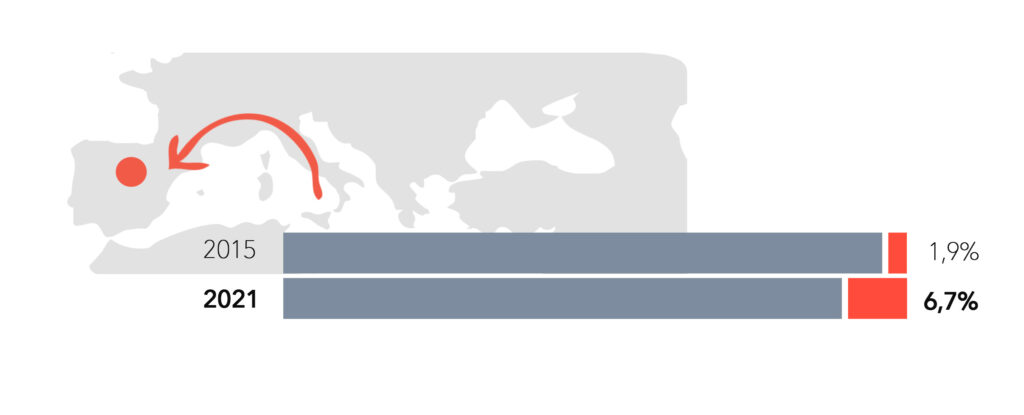 Our team is multifaceted and multilingual: every day when we communicate internally, we speak Italian, English, and Spanish, and we often have fun (and make fun of each other) by using idiomatic expressions borrowed from the dialects of one language or the other.
Since we hired new developers and Customer Care agents in Argentina, Spanish has become the honorary language of our meetings and internal chats. Especially for the coordination and management of the YouTube channel YITH España, where we publish video tutorials in Spanish about setting up and using our plugins weekly.
Offering a Spanish version of our shop came naturally to us, and it was our primary goal for 2021: an ambitious project that took us months of work to both the development and the translation teams.
It was not easy, but on the verge of summer, we finally did it.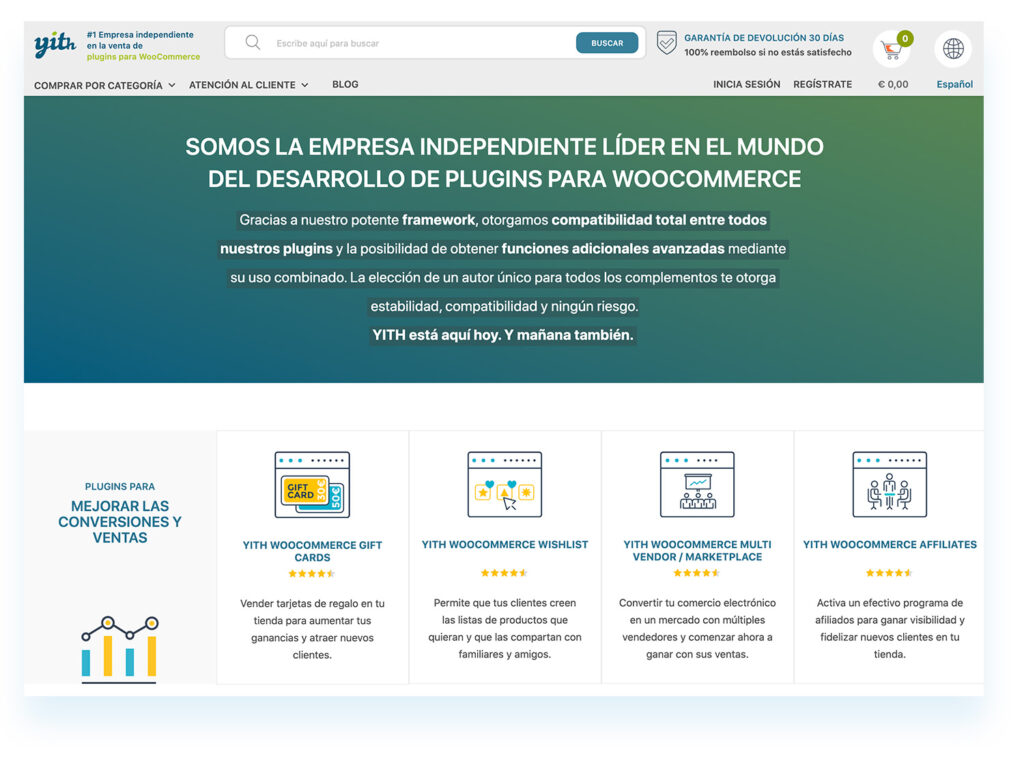 With this blog post, we invite you to the champagne bottle smashing to the official ship launching our website's Spanish version.
You can visit it at the following URL:
https://yithemes.com/es/
Or use the language switcher widget that you find in our site header: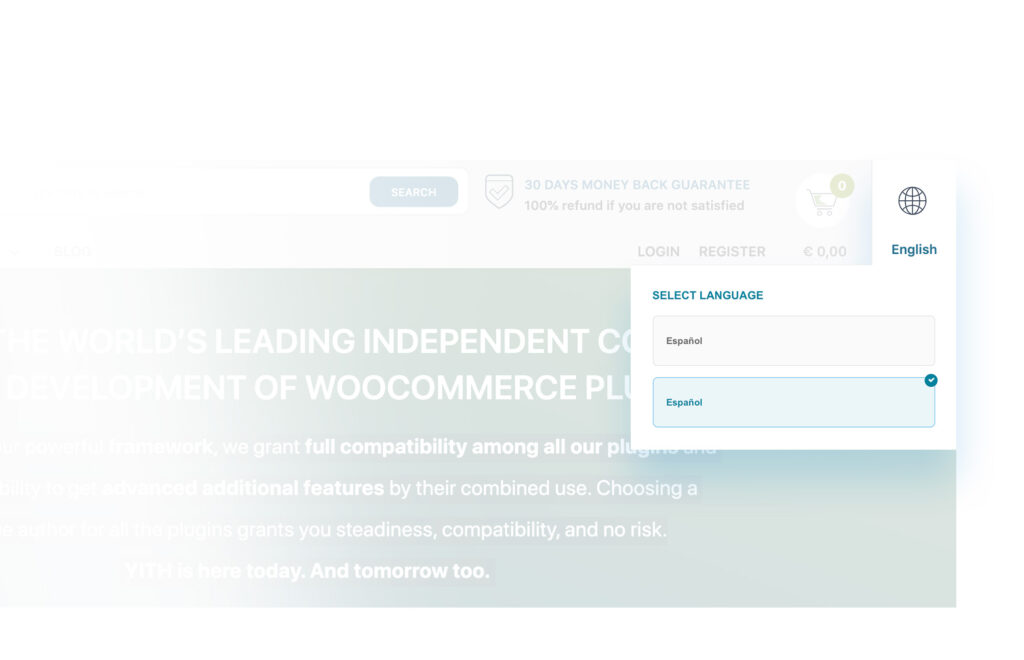 What's next?
As you can guess, next will be launching the Italian version of yithemes.com, on which we are already working.
Italy is the country where everything started for YITH, and being on the market with the shop in Italian — the mother-tongue for many of us — will be a bit like coming back home.