Internationalize your store is a term often used in the context of making your store accessible to buyers from other countries and markets. In this Level up your store, we will take a broader look at what you need to do to prepare your WooCommerce store to attract customers from abroad.
Research; how do you know what is a suitable market to try and test your efforts?
Translations; Do you need to translate the whole site, or is there an easier way?
Currencies; displaying your products with a price that sells takes more than just rounding it up.
Payments; taking payments in local currencies is a must to increase conversion rates.
Shipping and Taxes; Setting up shipping rates and taxes is crucial to make sure you are not left out of pocket.
Marketing; Segmenting in groups, by country or language, has its benefits, but why do you do this?

Research; testing the market
Finding new markets is a fascinating prospect. Most likely, your site is accessible from all over the world, and if you did not restrict it on purpose, any user could place an order. The likelihood is that you already have a few customers from different countries. But using 'the world' as your next territory to target can be a bit overwhelming. Hundreds of languages and currencies can create 1000's of options and settings, and you will most likely fail to please anyone and therefore lose confidence in your store.
When you decide to internationalize your store, it's a good idea to try this on a market that you feel confident in and is a good match for your products.
Where to start doing your research?
Order Data: Use past order data and filter country of residence to see if you've attracted more customers from a particular country.

Analytics: using Google Analytics, it is not difficult to find your audience by language or country and then find out your second-highest conversion audience after your primary market.

Product market research: Pick several products and see if there is a demand and offer in certain countries. Can you improve the price and offers? In that case, you have yourself a strategic advantage, but only if you can match the customer service and delivery options.

Your own experience: some call it a 'gut instinct'; others use their experience and conversations with customers, suppliers, and talks at tradeshows.
Let's not forget that even though you might be looking to expand your reach, there is still an opportunity to expand your local market. Doing the research might uncover areas or people who speak a particular language that is high on your audience list within your territory. Many countries are bi-lingual, or if you cater to a virtual world, bitcoin might be your best bet. The advantages of expanding a market you are familiar with will be a real benefit. Think of customer support, transport of goods, tax systems, payments, and so on. Ultimately, they must feel you are a good fit for their needs for the customer, they have confidence in buying from you, and it is super convenient. Are you? Let's consider the next steps.
Translations; Do you need to translate the whole site, or is there an easier way?
When it comes to translating your WooCommerce site, the options are plenty. You only need to search for a multilingual WordPress plugin, install it, and you are ready to go. If this is required, think about the options carefully as it can easily add a lot of load to your site, never mind the work involved to translate the pages.
All of our plugins are WPML compatible, which means that every string can be translated, and therefore any plugin that uses the WordPress Multilingual coding standards will work. We have more information on this here >


Sometimes, it is unnecessary to translate each string, but do you want to give the user the impression a page has been localized? A localized product page is achievable using different images or descriptions, even if it is in the same language. For example, a Christmas-themed product image for North America with snow makes sense, but for Australia, where it will be summer, this would be less relevant, yet both countries speak English. For simple redirects from different countries, you could consider our own YITH GeoIP language redirect for WooCommerce.
Currencies; displaying your products in local currencies
To checkout in local currencies, there is only one simple and versatile solution with unlimited options. YITH multi-currencies for WooCommerce allows you to set any currency to the exchange rate you set automatically or even manually. Do you want your users to change the currencies, or do you prefer to hide this option? If you trade in Turkey, it is pretty common to allow your customer to pay in Lira or Euros, and even in Cryptocurrencies. The same is for any other European country that is close to the Eurozone.

Are you rounding up or rounding down?
Rounding up and setting competitive pricing is another big issue for many retailers.
Undoubtedly, if a lampshade is priced at €23.47, you doubt whether it is an item that is bought and located inside Germany, or the price is calculated from another currency. Would it not be much neater if this was rounded up to €23,99 or even €25 if this is the pricing structure you maintain.
But if you know that lampshades sell well in Germany and you want to offer 'free shipping,' then making it €34,99 including free shipping could be a strategy that works best for you. You get the idea; the options and decisions are plenty, so having the features is essential when deciding on your plugin to manage currencies.
Here are five questions to ask when choosing a sound Currency Switcher Plugin for WooCommerce.
Can you set your rates as well as from aggregated exchange rates?
Can you set global pricing rules as well as set pricing on individual products?
Can you round up or down to make pricing look neat?
Can you add symbols, flags, icons, and a ton of other display settings, allowing you to style and customize the switcher on an excellent user experience?.
Can you set limitations and other rules? For example, to force the customer from Great Britain to purchase in GBP and not in USD or force customers in Norway to check out with PayPal only.

Payments; taking payments in local currencies and payment types
You would be amazed that each country has a different most popular payment method. Of course, by now, most can use PayPal, Visa, and Mastercard, but a sizable proportion of the European market prefers to use alternative methods like iDeal and Sofort.
Using a digital payment wallet that activates these methods based on the customer's place of residence is ideal. You can't imagine showing ten different payment types, of which 60% are not applicable in your country. An excellent example of this can be found using the PayPal Commerce Platform when installing the YITH PayPal Payments for WooCommerce.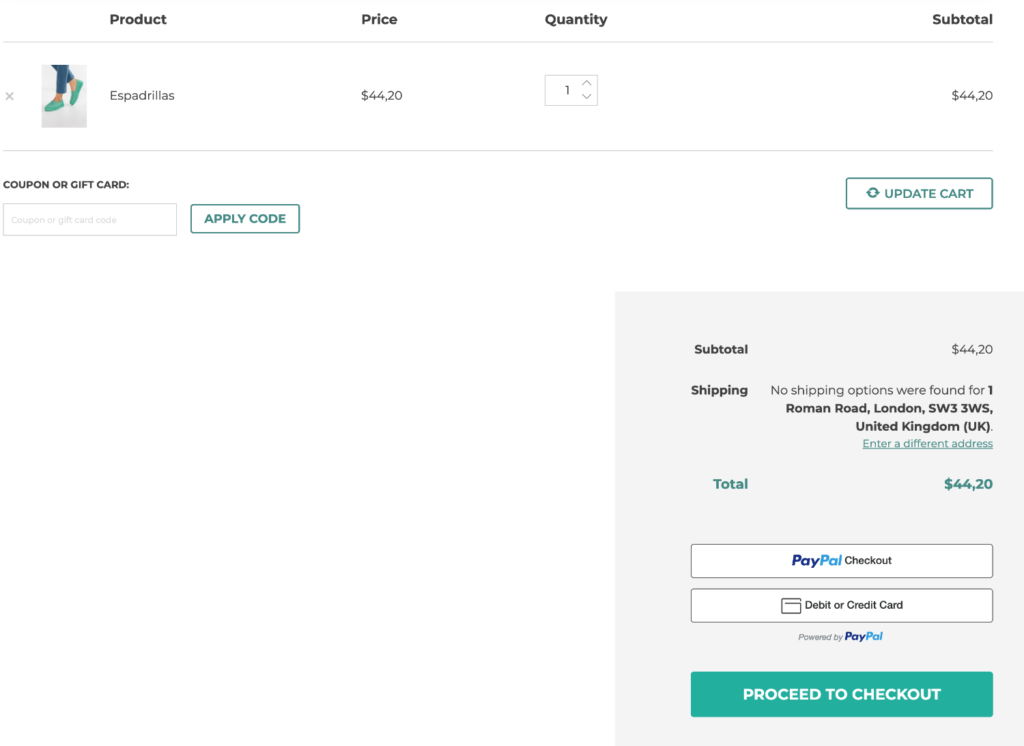 If you know that the most common Credit and Debit Cards will satisfy your customers, verify that you can take payment in the local currency. For example, if someone pays for their items in Russian Ruble, the final step in the checkout process remains as Russian Ruble. After that, check if you want to be paid in Russian Ruble or it gets transferred into your local currency.
Nothing beats testing your complete payment process to iron out any issues. Not just before going live but after each major update too.
Shipping and Taxes; making the complicated simple
It is never easy to get shipping and tax charges right, and sadly there is no easy solution either unless you use a flat rate for all. However, several helpful plugins can connect your website to calculate these additional charges, so you are never out of pocket. Using plugins is the first option, or the second is to do your homework and figure out what it costs to send an item and charge additional tax.
Tax Solutions
Do you trade within the European Union? YITH has a helpful plugin to charge the right amount of VAT. The rules around digital goods, VAT registered from another country, and so on are complex enough.
For international users, you can set up automatic tax calculations from within WooCommerce. We recommend reading this guide first. Alternatively, Jetpack has an extension to help with international tax calculation.

Shipping solutions
Setting up shipping within your country can be tricky enough unless you absorb the costs and have free shipping for all items or set up above a specific value. Shipping to and from the EU has some additional challenges, and so from and to any other continent. When your catalog is limited and the countries you export to have good trade links, this is all very manageable. But expand this to a few other territories, and you can quickly go wrong. Did you forget to add some of the shipping codes and information? Well, you can expect the item to be stuck at some border customs, with all headaches to follow.
As you might have guessed, it can be very complex, and leaving this to the experts can be saving you a lot of time. For example, Shiptheory connects to courier services straight from within your WooCommerce setup (this solution is also integrated with YITH WooCommerce Delivery Date). A service like Shipstation connects a Saas platform to update rates and services to your store. Overall, 65 WooCommerce extensions can connect your shipping to your WooCommerce store. Good luck doing your research as much depends on your store's location and preferences.
Marketing; tips to communicate with your international customers
One final thing to take into consideration is how to market to your newly found international customers. How can you communicate with them and make them aware of offers, new products, and company updates? Just like your website, it would make sense to localize these channels.
Social Media
Probably the most straightforward and cheapest way to create an audience and community. But before rushing into creating another account, check the following points.
Can your social media account send out segmented posts, so you can create a post in Italian to all those that speak or are based in Italy?
What is the most popular social media tool used by your new audience? Facebook might be popular in Greece, but connecting with your Spanish audience could be better served through Instagram, for example. Managing social media can be very time-consuming so try to do everything not to waste your valuable resources.
Using influencers and affiliate networks might seem a high investment, but one strategically placed post or link can significantly impact your fortunes.
Reward your customers by asking them to share for a discount. One post by your customer can be seen by another hundred of their friends. Giving a 10% discount could be a great strategy to expand your audience.
Email marketing
Like social media, there are free ways to use mail marketing, and there are some very expensive premium options. Again there are several options to consider when choosing a mailing platform.
Segmenting your audience
Keeping within the blog's theme of 'attracting new international customers, there are two essential factors to create trust in your brand. Speak the same language and offer pricing and discounts in the same currency. For this, you need to be able to segment your audience within your mailing platform. For example, you can send out custom emails to your customers in Italian and display your prices in Euros. You can use our MailChimp integration to help with this.
Conditional display
When doing your research, consider the ability to display sections of your email based on a condition. So imagine you create a long newsletter, and at the end, there is an offer to get £20 off. For US-based customers, this is not a very good signal of localization. Ideally, you want to create the same part of the newsletter in USD, which is only shown to those in the US. Adding a conditional rule will make the newsletter more personal to your different international audiences.
PPC – paid marketing
Pay Per Click, or Google Ads, Facebook Advertising, Bing ads, and many more paid-for advertisement, whereby you pay for a click/visit to your site is expensive but can be very targeted. Setting this up is easy, but setting reasonable levels of spending for some good results is tricky. Take your time and consider professional and local help to get a guarantee of return on investment.
Product feed
Listing your products on Google can now be done both for PPC as well as for organic listings. Adding your products to Google so they can be found when users search for them is super easy when using YITH Google Product Feed for WooCommerce.

Search Engine optimisation
To optimize your site for search engines in another country, you will need to do a bit of homework to get it right. SEO is not an easy quick fix but a long-term strategy. However, some technical parts should be done as soon as possible. To prepare your site for it to be listed in another language, you need to submit a sitemap and declare the different versions of a page using the 'hreflang' tag. Google will index your site and list the correct version of the product page to the right audience. Whether you use a plugin, professional help, or your own experience, making SEO part of your strategy is crucial for long-term success.
Are you ready to take on another part of the world?
Do you know your market, and have you done your research? Having checked that you use all the right components and creating a strategy will differentiate failure and success. And success is there for the taking. Expanding your store for international users can be very lucrative if done right. Go for small steps and use plugins and solutions that work well together, preventing you from time spent debugging after each update.