YITH WooCommerce Frequently Bought Together
A very important contribution to online sales is given by suggested products. There are lots of ways to include suggested products, but the function of each section with suggested products may have different aims. Among suggested products in a big shop, you can find products of the same owner, products of the same type but with a different brand, similar products, products with same features but different prices, products that other customers have already bought or products that people generally buy in combination with the one selected, as it happens on established shops like Amazon. Well, for what concerns this last type of products, we would like to say something and suggest the best way to show them.
First of all, I would like to make clearer the reference meaning of "bought together", I'll make an example. Put that you land on an online shop to buy your new mobile phone, maybe you have been spending lot of time choosing the best model, the one that best fits your needs and the one that appeals you most. Now you have decided, you are ready to buy, but maybe you have not thought that you might also need a case for it, a battery charger for your car or Bluetooth earphones. These are just an example of what we generally buy together with a mobile phone, but you name it. Then, if you have an electronics and mobile phone shop, why not purposing your customers such combinations of products? They will certainly be interested in those items, and they will certainly be more motivated to buy them. The probability they buy them is higher if they purchase them together with the selected item, while coming back to buy accessories for their phone is much more improbable, because a new search requires time, they have to pay again shipping costs, but especially because their motivation will have blown out. So, sales vanished.
We do not want that this happens to you and that's the reason why we have released a wonderful plugin that may help you configure your site to show clearly these products with a few simple clicks: YITH WooCommerce Frequently Bought Together.
Select a product in your shop and link to it as many products as you want. You can link even unlimited products, but then decide how many to display at the same time. The others? They will be displayed randomly each time the page is refreshed. This helps you keep your shop tidy and gives you the freedom to link as many products as you need.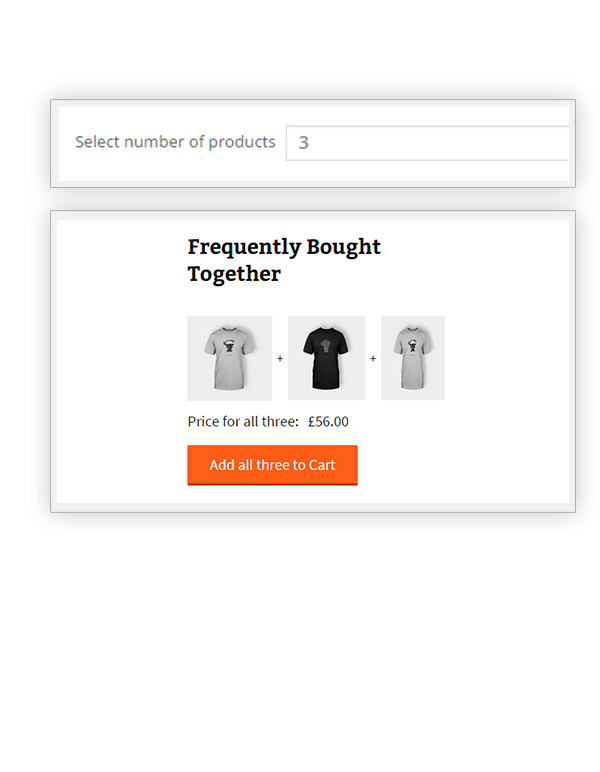 Then, you can choose the exact place in your page where to put the box containing all "frequently bought together" products. Strategic positions help increase sales and the plugin provides you with the possibility to put it in strategic positions, but among the many available, you can choose the one that best fits to the design of your shop!
What to say, then, about the box with "frequently bought together" products? It is customisable in many details, first of all, the name displayed above it, you can leave the default one "Frequently Bought Together", that we usually find on many sites or customise it with your own text, with the text that best highlights your shop items. You can also edit colours of "Add to cart" button in this box or even set your own text for the total price of the selected items.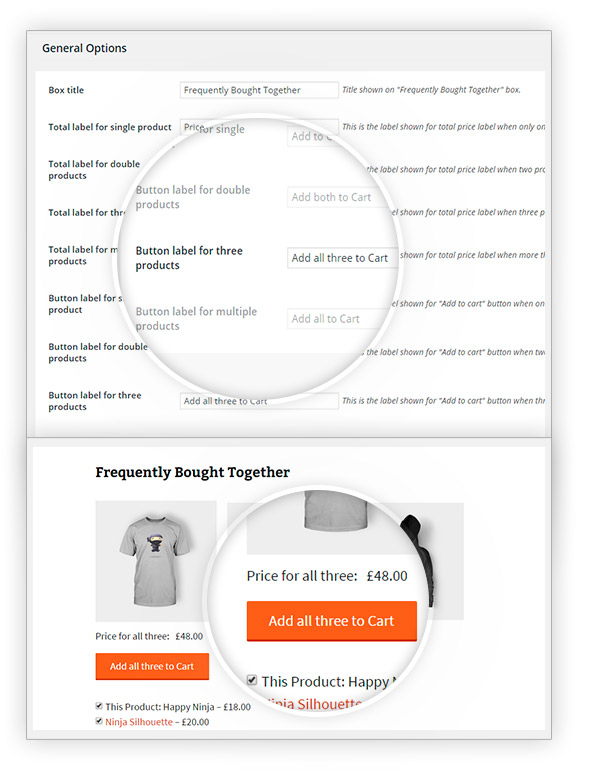 This is not all. A very interesting option is that your customers can select one or more products among those listed by you and add them directly to the cart: you certainly know how powerful this option is, a click to add them to the cart. Buying becomes easier and easier and your sales will benefit from that. Moreover, whether they select one, two or more products among those suggested in this box, their total price will be dynamically updated according to the selection and the customisable text shown will be updated as well.
And for shops with YITH WooCommerce Wishlist, if your customers are using a wishlist, you can also show a slider in wishlist page with all products linked to the ones added in their wishlist. This is another very powerful tool, because your customers will only be shown products they are likely to be interested in.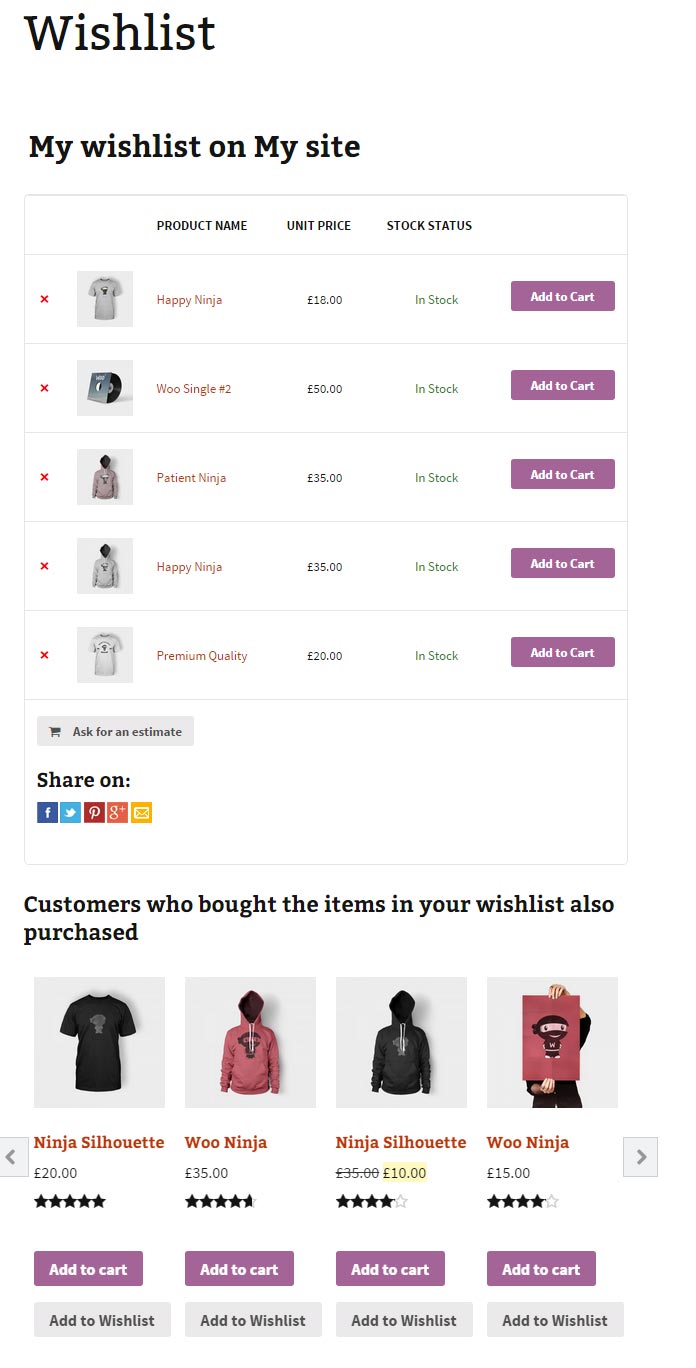 Discover YITH WooCommerce Frequently Bought Together on yithemes and enjoy all benefits it will grant you!
If you want to learn more about technical information for this plugin, read more in the official plugin documentation. Or, if you are looking also for a different way to suggest complementary products to your customers, why not considering bundles or a slider? Both strategies are very often used in combination with a Frequently Bought Together section.