Selling different types of products means having different ways of approaching customers to offer the best possible services and to protect ourselves as sellers.
In one of my previous articles I explained how a clear refund policy could help you, as there are many users out there who exploit weaknesses in this system, even out of simple naivety, wasting your time and money doing so.
For these same reasons, in case we manage a hotel or hostel, we need to protect ourselves from voided reservations caused by customers who fail to show up.
And circumstances like these are not uncommon.
What should we do? Charging the total amount up front would be a hazard and could result in a dramatic decrease in sales.
One of the best ways to act in these situations is to make customers pay for a deposit on the total amount and let them pay the remaining amount once they arrive at your place.
Doing this will allow you to get at least a part of the total booking price even in case customers don't show up when they are meant to, this will increase the chance that customers will come to your hotel (since they already actively invested money) and avoid wasting time and money on empty reservations, which will improve your public image making you look more professional than just accepting free reservations from anyone.
Obviously nothing sounds better than "for free", however, services that cost money acquire value in the eyes of customers.
Let's see how to allow split payments in your WooCommerce room booking services, in order to receive a part of the payment beforehand, and the rest later.
Required Plugin:
Plugin Settings
After the plugin is installed and activated you can act in two different ways according to whether we want to apply the request for a deposit to all of your products or just a part of them
Let's check out both of these procedures, starting from the first one: how to activate deposit requests on each and every product on your store.
The first thing you should do is go to YIT Plugin > Deposits and Down Payments and click the "Enable deposit" option.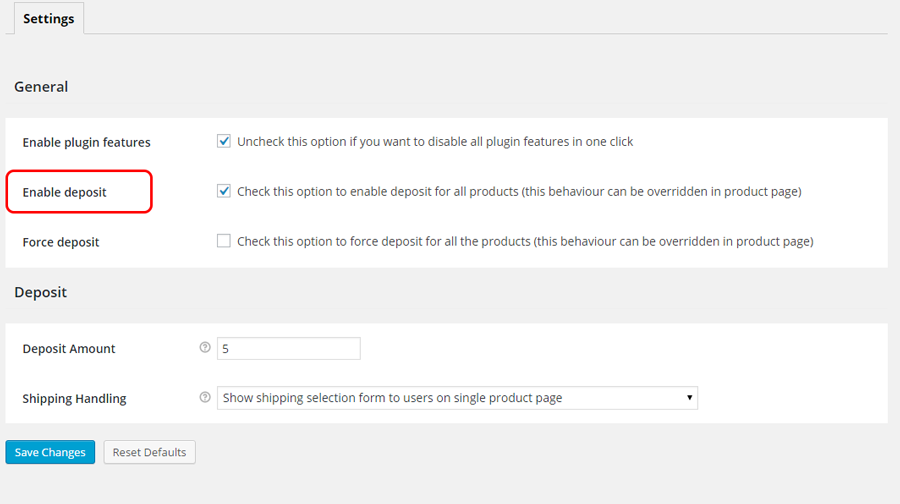 Now you decide the amount of the required deposit. In my example I have set the price of a room to £69, with a required deposit of £5 (you are however free to pick the amount that best suits your needs).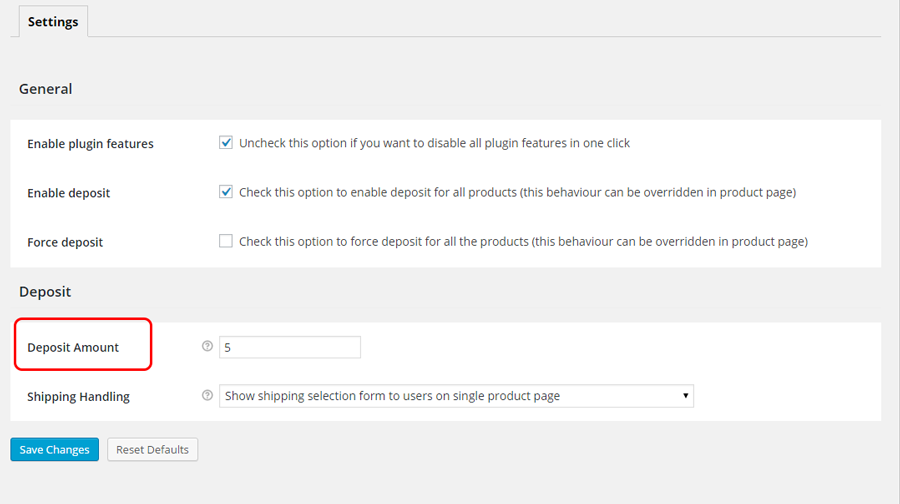 Pay attention: doing this will allow your store page to display the CHANCE for customers to pay for a deposit rather then the total amount.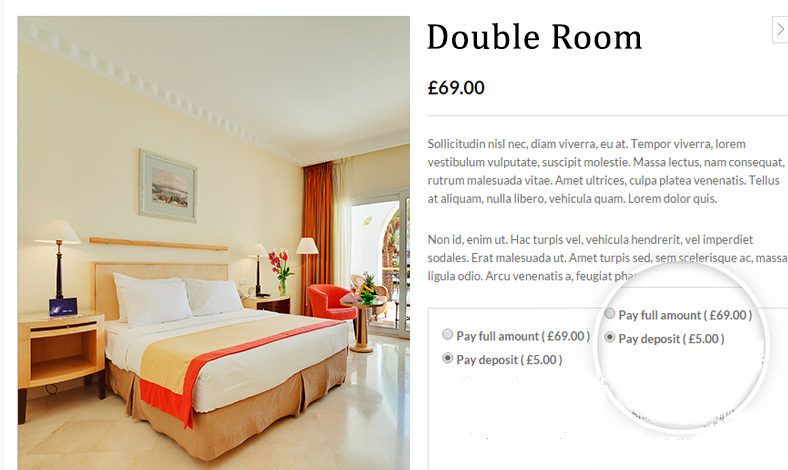 In case you want it to be mandatory for customers to pay for a deposit, go back to YIT Plugin > Deposits and Down Payments and check the "Force Deposit" box.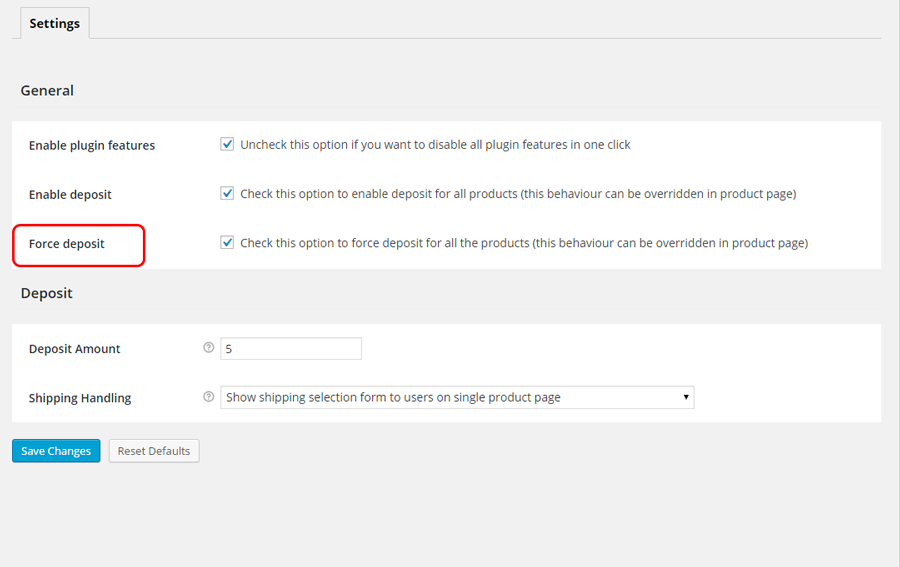 In this case, the only way for a customer to book one of your rooms will be to pay for a deposit.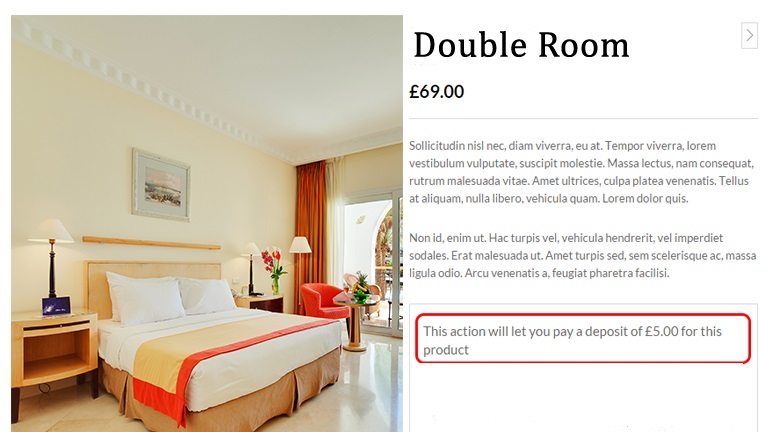 This is the required procedure to apply a request for a deposit to all your products. In case you want to use this system only on a part of your rooms or flats, all you need to do is go to the specific product page and find the the "Deposit" section in the options menu.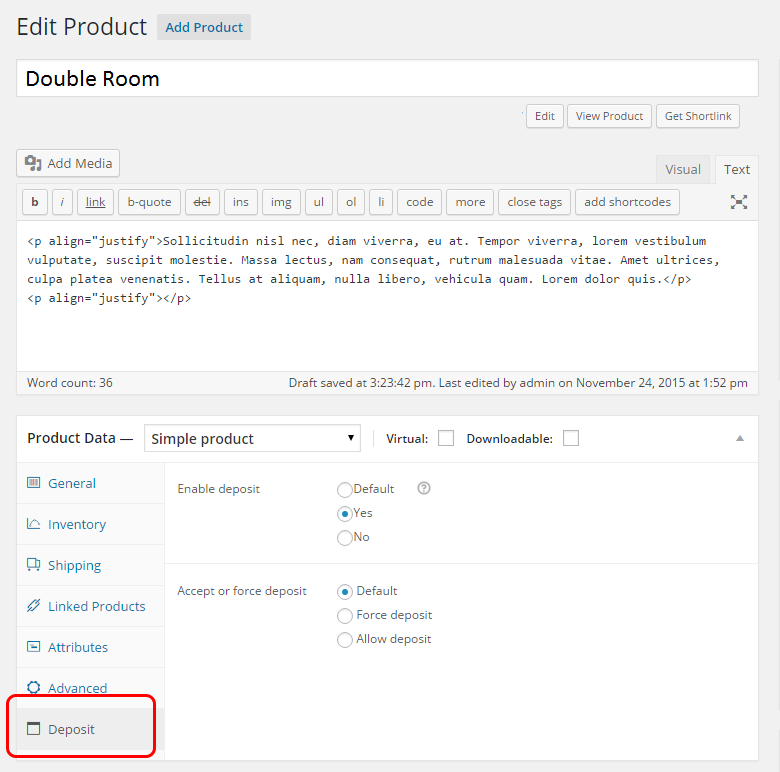 As you can see, these are exactly the same previously stated parameters.
And you are set! In just a few clicks you have implemented this essential function to your website. Feel free to go back to accepting  your customer reservations safely and with no fear that they won't get through.