It's always good to listen to your customers' feedback, since they offer their own experience in a scenario you could otherwise just imagine.
Just like Thomas, one of our most recent customers, who contacted us on our pre-sale live chat.
It isn't the first time that we see a similar situation, which is why I decided to write this article in order to help all of those users who, differently from Thomas, keep silent and don't fix this issue.
So what was Thomas' issue that brought him to our Live Chat?
Well, Thomas has an electronics store he uses to sell thousands of items, from computer parts to household appliances. His store has several employees and a catalog divided into several departments, but his issue arose when he decided to create an online version of his store.
With such a high amount of items, it was hard for customers to find what they were after in such a huge catalog.
Thomas saw the number of visits rise but not his sales and he contacted us looking for a solution.
There might be several solutions in order to improve navigation on your website, but in case of a high amount of items, setting up a filter system becomes necessary.
Which is why we suggested him to use two plugins that would improve the way his customers would use the catalog on his store.
Filter your products by features (color, size, etc)
One of the most common needs, which is particularly fitting in this case, is to offer potential customers the chance to filter products based on features.
Let's take Thomas' example: among his products we found some memory card for digital products and usb sticks. In his store there is a big amount of these products, coming in different size and from different brands.
As a customer I appreciate the wide choice offered, but if I already have a specific idea of what I'm after, then seeing too many similar items with small differences is going to confuse me and possibly drive me away.
For instance: let's say I'm after a 32gb memory card for my smartphone. I can see dozens of them in the website, all with different size, shape, names and brands. If I already know the details of what I'm after, being forced to see every other type as well could be annoying and time-consuming.
But that's just one case: Thomas' low sales were a clear example of that. Selling different products, from different brands and with different features kept his customers confused in front of hundreds of products they were not interested in.
Which is why the first thing we suggested him was to offer a filter by product feature that would offer users the chance to look exactly for what they are after, in an immediate and dynamic way.
We suggested him to use YITH WooCommerce Ajax Product Filter, which offers the chance to add one or more filters in the shop or catalog page, according to product attributes.
Once the plugin was installed and activated, Thomas created the attributes he needed to filter his products, such as color: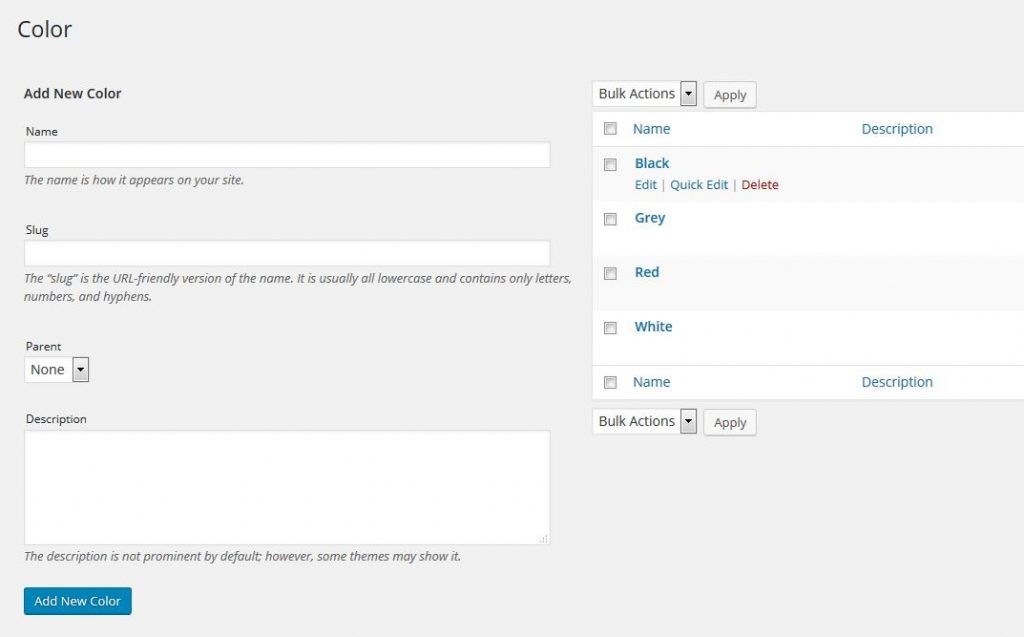 Then, after having assigned every attribute to the right items:


He inserted the dedicated filter in the shop page, using a widget: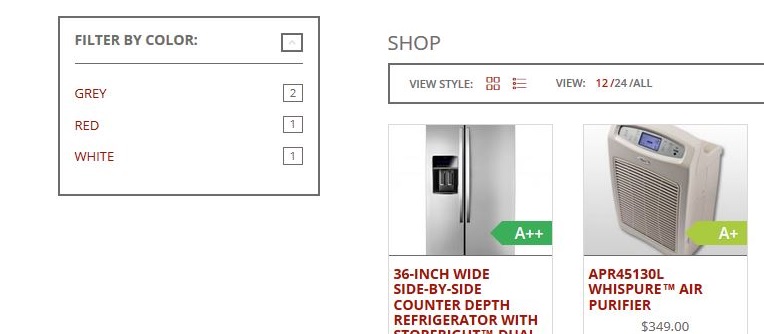 By creating several different filters for each feature, Thomas turned minutes of unsuccesful searches into a simple click-and-chose… I don't need to tell you how beneficial it was for his business!
But this filter wasn't the only possible alternative, so we went beyond that and also suggested a second plugin.
Cameras? But I'm looking for a computer!
Another common problem of owning a store that sells different products in the same field (electronics/appliances) is that we risk to overflow our customer researches with products they are not interested in.
Which is definitely more annoying than seeind related products to the one I'm after: why would be looking at a camera if I'm looking to buy a computer? Why should it be so hard?
It's necessary to treat customers as if they were fawns: you need to be careful and try to avoid scaring them away.
So we suggested Thomas, who was being extra careful with his "fawns", a most safe and copyrighted method: a filter based on the shop categories.
In order to do so, he used a second plugin: YITH WooCommerce Category Accordion
This plugins allows users to create a hierarchical type of filter in your shop page, offering the chance to divide products according to categories and providing a clearer public image for your store: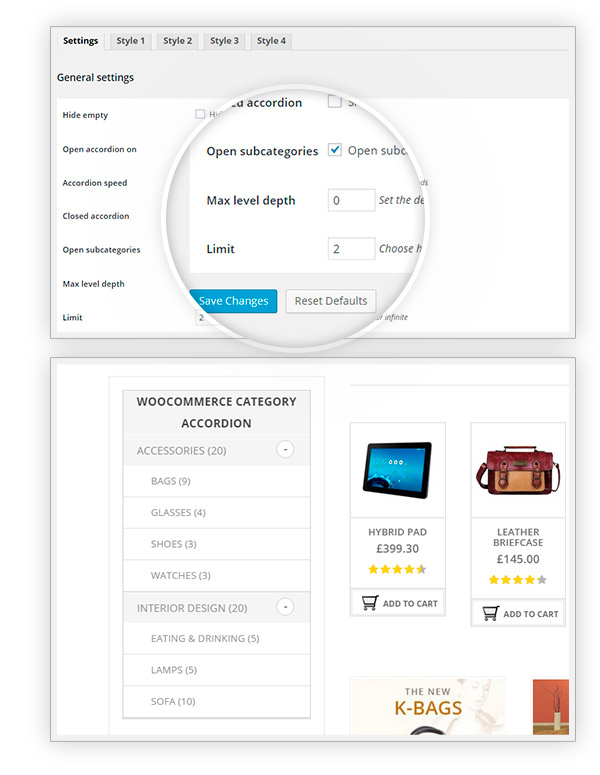 And this is how we managed to turn a potential mine field for your sales (and that's no exaggeration, the amount of customers leaving online stores without purchasing anything is staggering) into a viable alternative to a real life store.
Filters are like clerks helping customers find exactly what they were looking for… and if they are happy, then you are happy!
P.S. Thanks Thomas for allowing us to talk about your case, we wish you tons of sales!