Swipe your card online. Everything easier with Stripe!
How many times have you found yourself in the checkout page of an online store, thinking you might have bought an item via credit card, but even though you have been looking everywhere in the page… well… no credit card payment allowed? Are you kidding me? And how should I pay now? Just PayPal or bank transfer?
One of the questions that you have posed too, and too many times, haven't you? One should also try to understand shoppers who maybe manage their little shop all on their own, and for whom integrating a credit card gateway could be very difficult, complex and insecure. And their behaviour is also justifiable because when dealing with customers' money no mistakes nor insecure systems are tolerated. Yet, if I were you I would fear it so much. YITH WooCommerce Stripe has been explicitly conceived to solve this kind of problems and make the administrators' task an easy one for what concerns integration of such an important payment gateway.
A tool like Stripe, which is so common in the world, because of the many circuits and countries it supports and especially because it is certified, could make your shop much more usable because it can integrate all benefits and advantages of credit card payments.
One of the main features, in fact, is the possibility to integrate credit card payment in your own checkout page, so that your users will not be forced to click once again (and you all know that each further click increases probabilities that users leave the site). You can do that if you choose the "Standard" payment mode.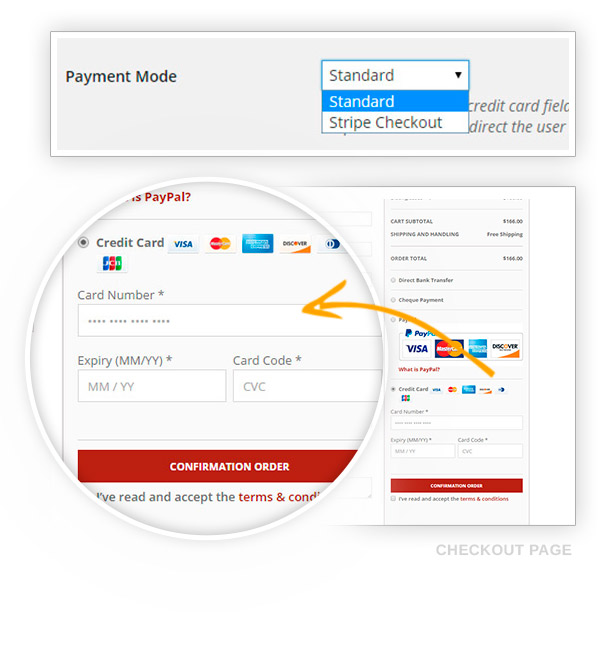 If you are looking for solutions that might help you improve checkout experience, go here.
Let's go back to Stripe checkout. Let's talk, for instance, of the need of many shoppers like you to authorize payments but not capture money immediately, because of many reasons. One of the most frequent is the case a user asks for an immediate refund or the case the order cannot be shipped within scheduled times. This feature might help you a lot reduce times, because if for any reason a transaction cannot be captured it will be cancelled after seven days and if the order cannot be completed you will not have to refund customers for something that did not work.
And for what concerns refund. Well, with YITH WooCommerce Stripe it will not be a long and complex operation, but it becomes so easy that you can do it in one move only and directly from your admin panel, without having to do it manually from the service you are using. See how a button added by YITH WooCommerce Stripe simplifies your task and helps you avoid confusion among lots of numbers and codes, especially in those times of the year, put Christmas time, when the flurry of buying makes the risk of mistakes higher.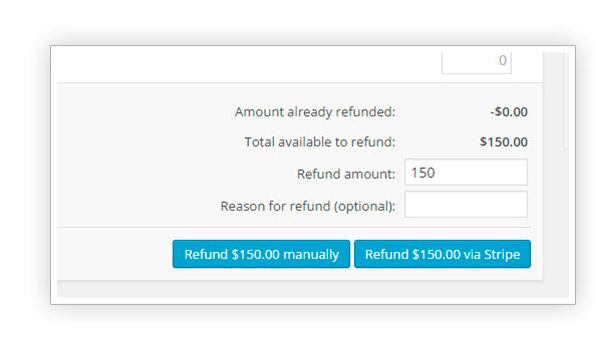 What cannot be missing, of course, is the possibility for your users to save data of their many credit cards to the same account. Many people have the habit to use more than one credit card for their online purchases, and remembering codes for each of them becomes somewhat more difficult. If your site offers them the possibility to store them and let them associate to the same Stripe account they will certainly appreciate it, and you know that better than me.
Another opportunity made available by YITH WooCommerce Stripe is Bitcoin payment, available only if "Stripe Checkout" mode is selected. Bitcoins are becoming more and more common in the web and especially for currency transactions in the long distance, which, actually becomes short. Well, YITH WooCommerce Stripe allows this too.
Not to mention, then, the possibility to allow recurring payments automatically, like periodical withdrawal of a specific sum in subscription plans. Take as an example the possibility for your users to subscribe a review you regularly publish in your site or to a service you offer: a combination of a system that allows selling subscriptions and a secure payment gateway like Stripe will offer your customers an easy-to-use service and grants you a high degree of security.
And to crown it all, every action you make on your Stripe account can be synchronised to your website without you to lift a finger. Just configure WebHooks and it's done!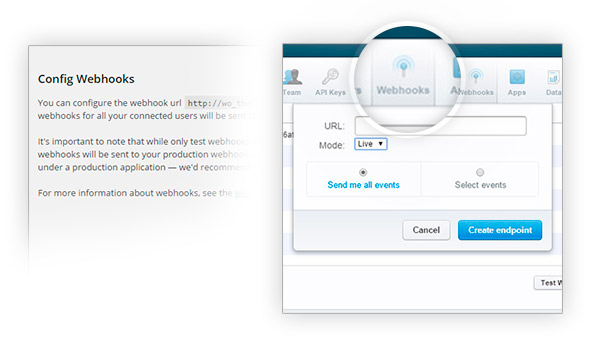 These and many others are the reasons why I would not lose any second more to try YITH WooCommerce Stripe on your website. And if you want to check plugin functioning before putting it into effect in your website, it can be easily tested using the test mode. Don't wait a second more to facilitate payment for your users!
Read more about how to configure it in the official plugin documentation.
Or maybe you're looking for another way to integrate credit card into your site? Maybe through another system? Read more about Authorize.net.