Every single Christmas or any other holiday that requires exchanging presents we ask ourselves the same question: "What am I going to get him/her?"
It may seem like a question of little account, but it may seriously affect the behaviour of your customers since, quoting the famous Dr. House, "Gifts allow us to demonstrate exactly how little we know about a person. And nothing pisses a person off more than being shoved into the wrong pigeonhole."
But whenever a customer has a problem, you have an opportunity to solve it by selling him the presents they are looking for.
That's when gift cards come into play, they are an easy solution for all your gift giving issues and a powerful tool for store owners.
But to what extent exactly will gift cards help us and our store?
According to a 2014 survey – which are getting more and more popular – 55% of customers prefers gift cards to actual presents.
A gift certificate is a perfect gift since the recipients themselves are free to pick the present they want, thus avoiding doubles, wrong size or unwanted items. This improves the customer satisfaction, reduces the amount of returned gifts and helps you keep your customers loyal.
Gift cards will increase your earnings, customers are willing to pay up to 23£ on top of the value of the voucher itself, which will increase the average transaction value on your store.
They can be bought at any time, clearly they will sell a lot more during the Christmas holidays, but there's always some kind of celebration around the corner, whether it's Valentine's day, a birthday or any other one that may require a gift.
In this tutorial I'm going to show you how to offer gift cards on your website, so that it's always going to be Christmas day in your store.
Required Plugin
Plugin Settings
First off, let's see how to create your gift card. After installing and activating the plugin, you can explore the Products section and create a "Gift Card" type of item.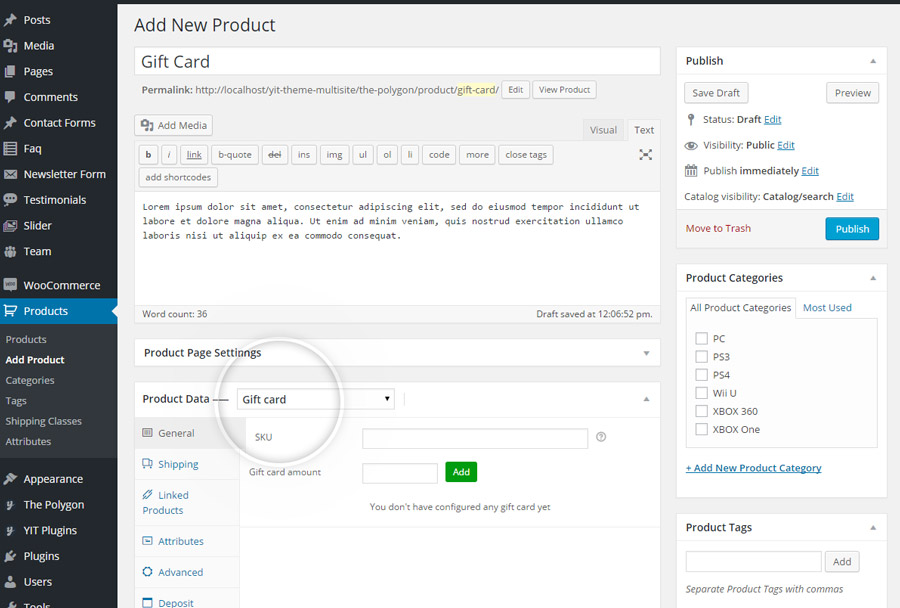 Now you can enter the value of the gift card you wish to create. In case you wish to create a range of cards of varying value, just add the values you wish to include (in this example 50£, 100£ and 150£)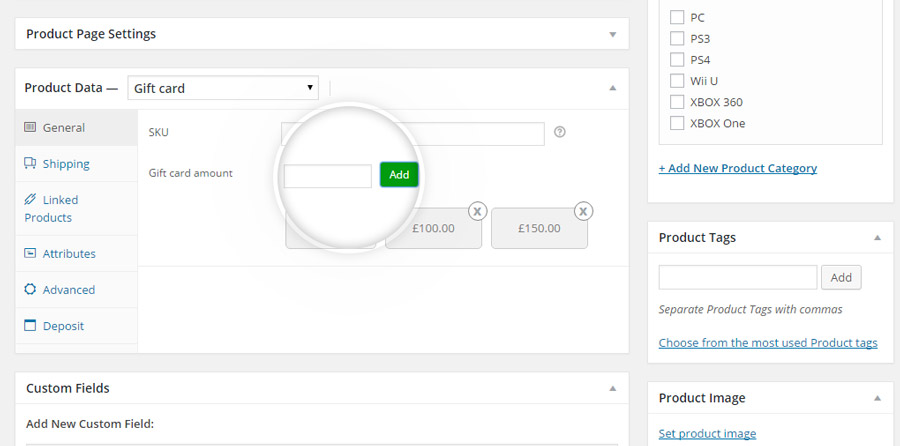 You can insert an image, description and other details on your card, the very same way you would do with any other item on your store.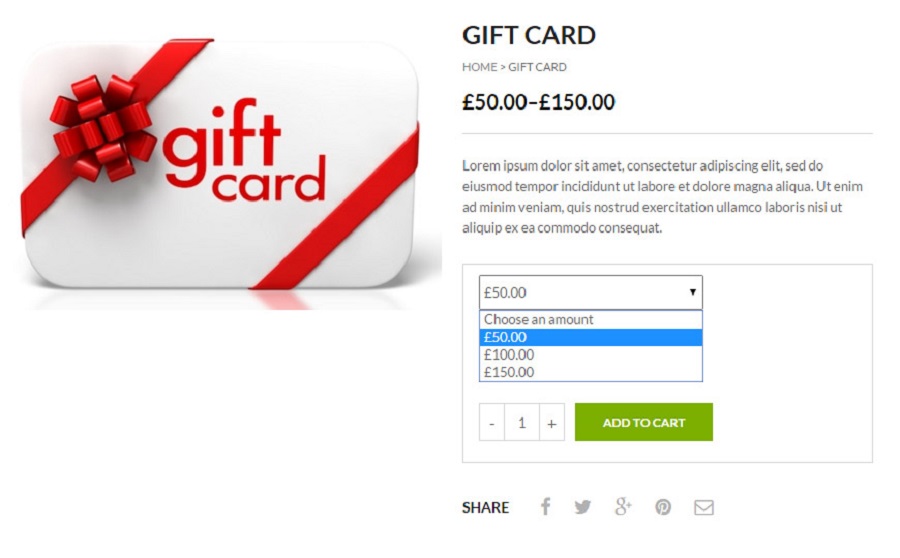 Your gift card will then be automatically created after a customer orders one, and it will be sent to the email address specified in their order, but not before their purchase is complete, which will save you from any outstanding order.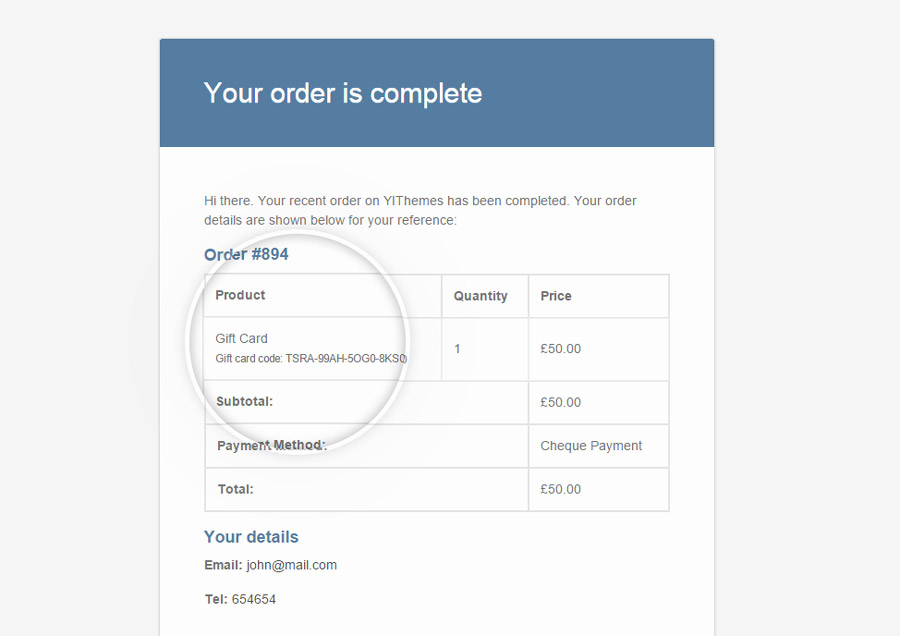 And you are set! Your customers are now free to send as many gift cards as they want. All the recipients need to do in order to use their card is enter the Discount code/Voucher in the checkout or cart sections of your store.
This code will have the same value of the gift card it comes from, and they don't need to use all of its value in one single transaction (as you can see in this example, the voucher was worth 50£ and only 25£ were spent).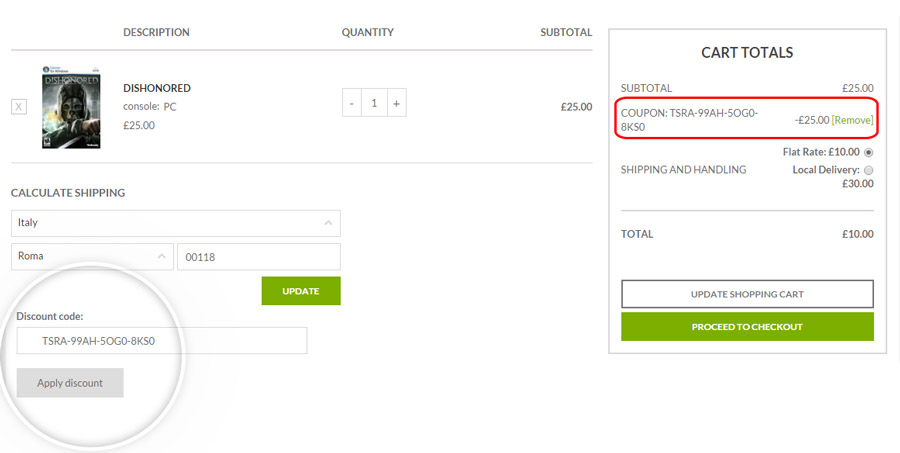 You, as a seller, will find the generated discount code from the gift card the customer used, in the order details.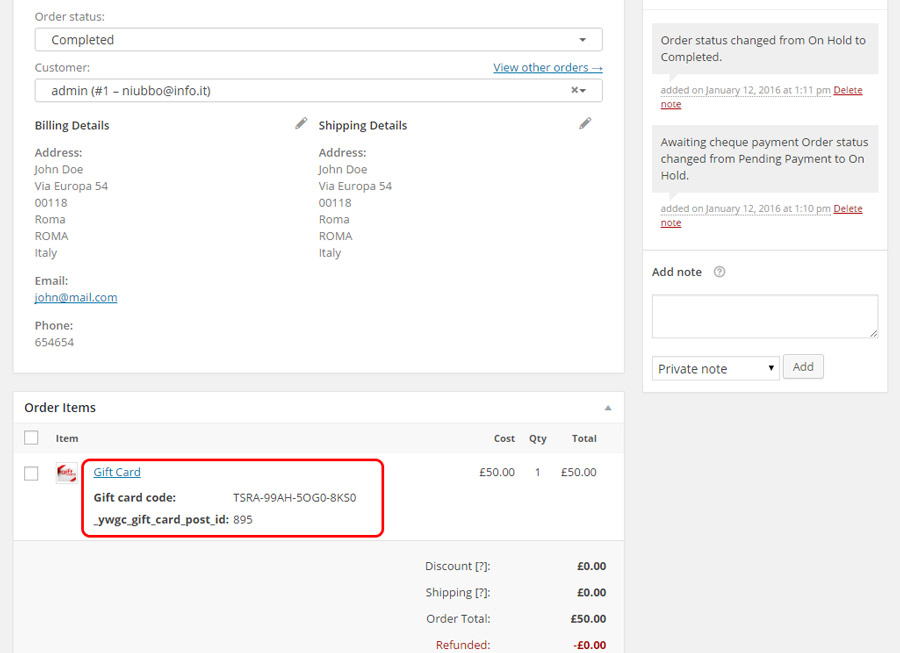 This plugin also offers several other functions, such as offering the customer a chance of adding their own suggestion for the recipient about how to use said card, making it a more specific and less generic present.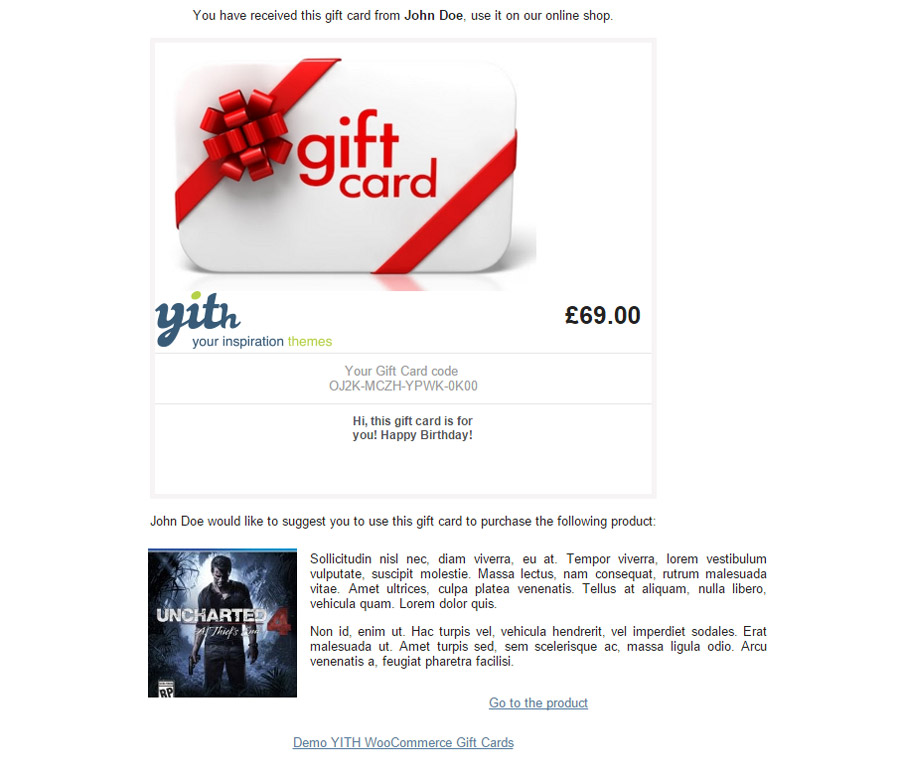 Excellent! Now you too can walk alongside the world's online sales leaders such as Amazon and offer gift cards to your customers!