YITH Request a Quote: a plugin to choose products and ask for a quote
There is always a question that we as customers pose and that is "Can I have a discount for the items that I am purchasing?". Well, this question becomes more and more pressing if the items we are buying are more than one and the sum we have to pay is a demanding one, a sum that we do not generally have cash in our wallets.
And if we find shop assistants that offer us a discounted price if we buy a certain amount of products, we become much more willing to buy, we are pushed to act earlier, to buy now and not to postpone. In the opposite case, we take longer times to make a decision and probabilities for us to give up one or more items become higher: lots of times we end up renouncing to purchase. Doesn't this happen to you too?
So, we can say that a direct interaction with shop assistants and price negotiation are among the most convincing tools for potential customers.
But, how can we achieve this in an online shop and make e-commerce customers feel like in real shops, negotiate and ask for quotes? If we do not have time to provide assistance through a live chat plugin, that should replace shop assistants, it is difficult to grant direct interaction with customers. How can we, then, trigger that positive mechanism that pushes our customers to buy more and almost immediately?
YIThemes has developed a tool to do that, YITH WooCommerce Request a Quote, a plugin explicitly developed to let your customers ask for a quotation, which generally is a delicate request for a discount without having to feel brazen.
Offering them this tool means affecting positively their attitude towards purchases. YITH WooCommerce Request a Quote has already made sales increase in many of our customers' shops and the premium version, with its many additional features, will make management of quotes much simpler.
The plugin allows you to do that by means of a button or link in product detail page and, if you want, in every other part of your shop where the product appears. Let your customers be free to add any item they want to the quote list from any page of your shop. You can also show a widget with all products they have added to the list in the sidebar, so that everywhere they are in the site (and given that the sidebar is shown), they can both use it as a memo and be able to immediately access the Request a Quote page.
Yet, if there is an item, which is particularly important for you, or already on sale, a special offer or an item that, for whatever reason, cannot be added to quote requests, certainly the plugin will not be an obstacle for you: "Add to quote" button will not be shown in that product. Simple and useful. You can compose an exclusion list and prevent customers from adding products for which quote requests are not available.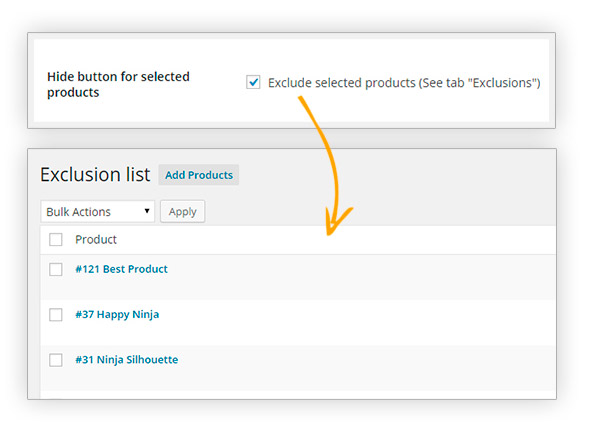 Customisation is not limited to these very important features, but extends also to the possibility to customise the text for "Add to quote" button or link, button colour and background colour, and to customise graphic elements of the email, title and content. You can even customise the form that you make available for users when they have to send the quote request. You can either use the default form made available by the plugin or create it anew using the most popular plugins explicitly developed to create contact forms: the popular "Contact Form 7" and "YIT Contact Form" guaranteed by YIThemes. Customise it as you prefer, adding as many fields you want for all the information you need.
Moreover, you can manage requests for quotes as if they were orders, simply from your admin panel. You can answer your users' requests in a simple way and add in the text two buttons that allow them to accept or reject the quotation you are offering directly from the email they receive: tis means that if they accept their products will be automatically added to the cart, they will be redirected to cart page and they are just one step away from purchase, they just have to chekcout to complete the order. The most efficient way to manage a quote, there's no possibility to lose that customer. You know well how important it is for a seller to make things easier and offering customers a quick and professional service.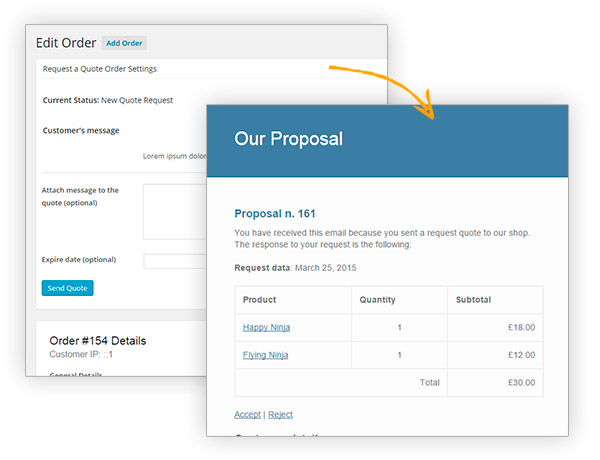 Another very interesting feature that allows you to urge your potential customers to purchase is the possibility to make quotes valid only for a certain time lapse, by adding an expiration date. It has been proved that if you feel you haven't got much time to do something, you feel the need to do it as soon as possible, while if you have a lot of time and still you are not 100% sure, you run the risk to postpone and end up forgetting it. Doesn't it happen to you too? I dare you say that is not true!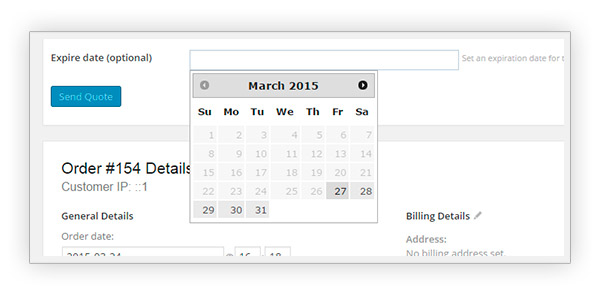 A final suggestion to get the best from this plugin. Many times the quote system is required in a shop were the owner does not show prices, for whatever reason. Or one could feel the need to negotiate price for some products only in the shop: how to do that? You can use YITH WooCommerce Request a Quote in combination with YITH WooCommerce Catalog Mode and then you can choose to show the quote button only on some products and not on others.
So, discover all features of this wonderful and very useful plugin for quote system, you will see your sales increase and customers feel much more disposed to purchase because they feel that same complicity that is triggered by face to face relationships.
Read more technical details about how this plugin works andhow you can integrate in your shop in the plugin documentation.