Strategic messages for a more welcoming shop
Has it ever happened to you to come to a shop, add items to the cart and remember only after having paid that if you had spent a certain sum you might have got free shipping? Some people hate making counts before paying, so, they decide not to profit from offers, whatever it might mean for them.
And this is the reason why some of them realize only after having paid what the offer was about. So frequently they regret losing the opportunity to add some other item to the cart almost at no cost. "If only had I found something in the cart to remind me about that offer!" is what many of you might have uttered at least once in their life.
YIThemes has thought of this as well as you and has made up a solution you could find very interesting: YITH WooCommerce Cart Messages.
This plugin allows you to add remind messages not only to your cart, but in strategic spots in your website. According to the version you have, if you have the free or the premium version, you will be able to display notices, whether in the cart, or in checkout page, or in shop page or in single product page. Just to make an example, this gives you the possibility to tell your users something while they are in the shop and remind them also later while they are in the cart page.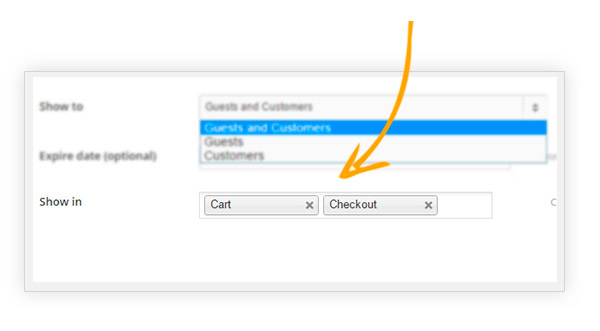 Another important tool offered by YITH WooCommerce Cart Messages is the possibility to choose among different types of messages with already configured options to make your task even easier. It is true that remind messages such as those concerning the minimum amount are the most common
ones, but why not talking about the need of some shop owners to spot a notice only in specific days of the week, or only until a specific date? And the need to show messages only to people coming from a referral link?
With YITH WooCommerce Cart Messages it is easy to show different messages according to where users in your shop come from, messages that are so specifically thought to meet the needs of different groups of users.
Yet, this does not exclude the possibility to add some simple messages, where any kind of message can be entered… If you wanted to add a simple Christmas wish? It's possible as well, sure.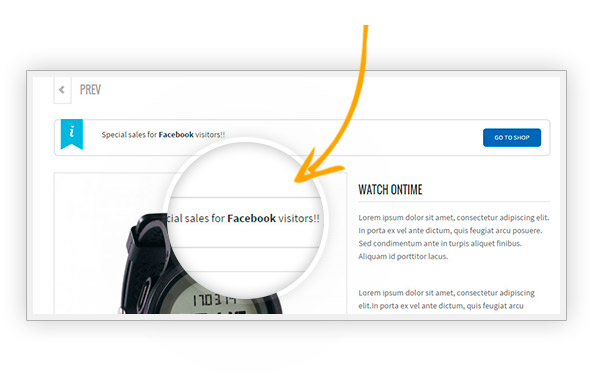 Many times, yet, when we are using pre-set tools, we might not find layouts adequate or simply right for what we intend to write, for what we thought the message should have been. No problem for this, YITH WooCommerce Cart Messages offers the possibility to set up to six different layouts and then use them for your messages: pre-set layouts that you can customise as you prefer are very useful if you want to distinguish among different types of notices or according to their content. After all, visual differentiation helps mental differentiation.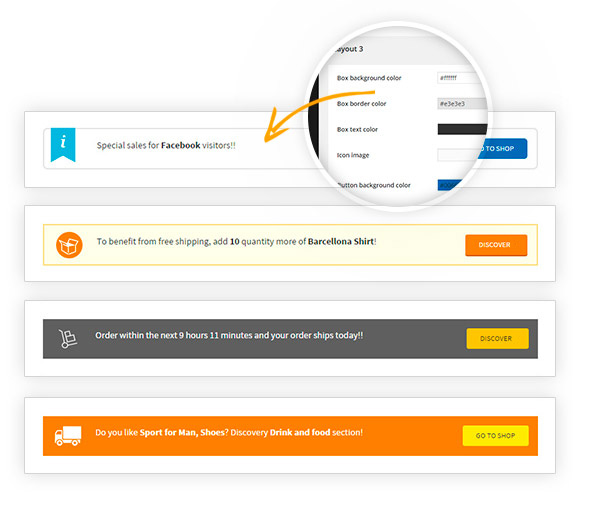 And what do you think about the possibility to decide to whom your messages should be displayed? All these tools move you towards customisation and show care for the user. So,what should we say more if not try to customise your plugin to meet your needs and users' needs? You'll see yourself how
purchases will increase by means of a tool that helps you spot simple but strategic messages!
Read more about how to use this notice plugin for WooCommerce in the official handbook.
You can find also interesting suggestions and more tricks to improve checkout experience and to retrieve abandoned carts in our blog. Don't miss them!