Let's take a step back to the days before the internet.
Let's consider, for instance, a basic needs of our daily lives: buying clothes.
Before the internet, you would have to leave the house to get to your closer dedicated store and, in case you didn't find anything your size, you would end up chatting to the clerk and come back a few days later waiting for the store to get restocked.
You would probably have considered how expensive it would have been to reach to another store, thinking that, after all, you always felt good about that particular shop and that anyway your size was not easy to find anywhere.
Things are different today: with thousand of potential competitors just one click away, there is no guarantee a customer is going to come back once they have bought from your store.
Then if we consider that the average dropout rate on checkout is around 70%, it's easy to realize that losing any more customers would be terrible for our business.
That's why we need to minimize the amount of causes that might make our customers take the distance from our store, such as a complex checkout system or the lack of a live chat that could answer to customers doubts and fears.
Sure this would all be useless if customers were not able to find what they were looking for, so it's our prime responsibility to keep our inventory updated and our stocks full.
Sadly it's not always possible to guarantee that  all the items we sell are going to be available at all times, whether that is due to manufacturing times or shipping delays, which puts us in the uncomfortable position of not being able to sell to our customers.
Situations like these happen more often than you would think, especially with clothing stores which tend to run out of dresses in a specific size before others.
What can you do then in order to avoid losing customers that would leave our store when they can't find what they are looking for?
Clearly this is doesn't apply to clothing stores only, but to all those sellers which offer products that quickly run out of stock and can find themselves in this bad and uncomfortable situation.
Luckily, despite the fact that we can't always guarantee for all our items to be constantly available, there are tools we can use that help us keep in touch with customers in this kind of situation, such as the Waiting List plugin.
The way this plugin works is very simple: rather than telling customers a certain item is out of stock, which would bring them to go looking for it elsewhere, you can decide to add a custom screen in your product page that will allow customers to join a waiting list.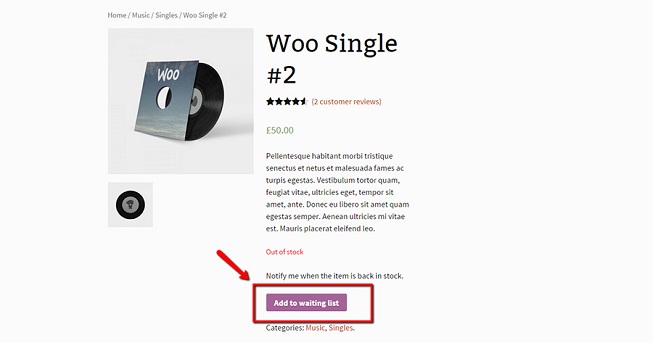 By doing so, customers will receive an informative email as soon as the product they are after is available on your store again.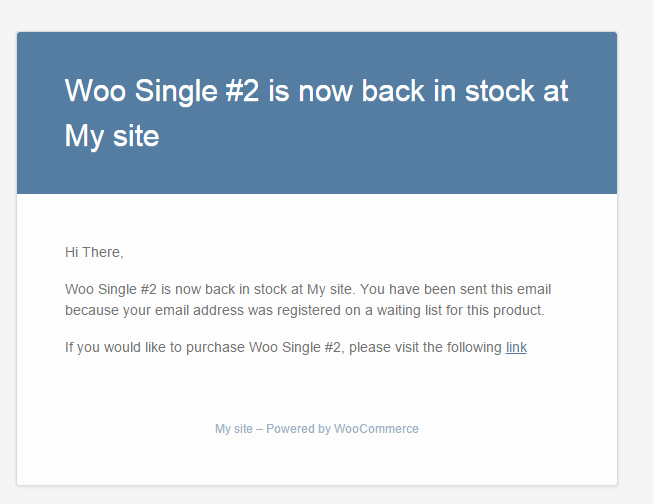 Offering the chance to subscribe to a waiting list has two positive consequences on your customer base:
Customers won't find themselves in front of an abrupt refusal such as a firm "product unavailable" message.
Customers that subscribe to a waiting list on your website will hardly go looking for the same item elsewhere, since they will feel some kind of moral obligation towards your store.
There you go, a simple click allowed you to win back those customers you would have otherwise lost.