The success of a brand or company is given by the impact it has on the market.
Let's take, for instance, smartphones: the first two brands that come to mind are Apple and Samsung. These two world leaders are so well known you almost cannot think of this product without seeing their logo in your head.
And it works the same way for other fields as well. For instance: what's the first name that comes to mind if you wish to sell an item you no longer have a use for? That's right: eBay!
eBay has been for years the most used sales platforms for used items due to several reasons:
First of all the fact that anybody can buy or sell an item.
On eBay every user is a buyer and a seller at the same time, there are people who created a real business empire buying and then selling purchased items and this user flow clearly is all that this system could wish for, given it retains a small percentage of each sale.
The same variety of items attracts all kinds of users, which brings in even more revenue.
While studying eBay's success, many people linger on this aspect, without fully understanding that the way these sales are offered plays a fundamental role: auctions.
What's the difference between a sale and an auction?
Well, first off, it's the number of people involved: as Robert Cialdini's principle of Scarcity quotes, every user thinks the auction they are taking part in, is a unique and unmissable opportunity.
This makes more and more people get interested in the product, visiting its page several times and often ending up purchasing it for a higher price then they anticipated.
An auction is a sort of game in which each party tries to win, all in favor of the vendor.
This sales system, in conjunction with its huge customer base, explains how eBay became a company that earned over 10 billion dollars in 2019!
And what if you wanted to recreate eBay's system on your website? Can WooCommerce offer you the right tools to create a billion-dollar business?
Yes! And all you need is WooCommerce and two plugins.
Required Plugins
Allow users to sell their products
The first step to create an online store like eBay is to allow each and every user to sell their products. This will grant you passive income without selling any item.
WooCommerce basically offers the function to upload and sell items only to admins, which is why we are going to use the YITH WooCommerce Multi Vendor plugin in order to allow users to register as vendors and upload their products.
Once the plugin is installed and activated, you will be able to register new vendors or allow users to do so directly from the registration page: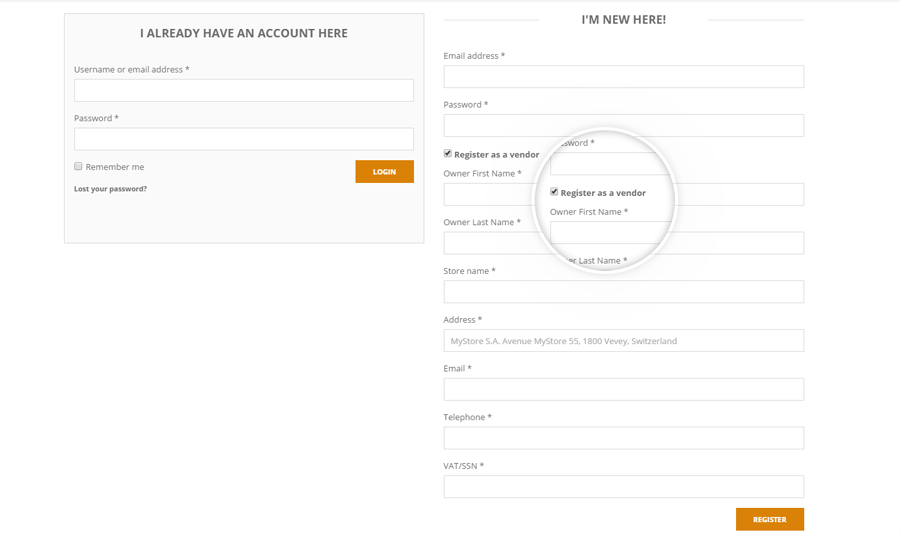 Now, as an admin, you will gain a small percentage off each sale, and you will have the chance to select the amount for every single product or based on each vendor.
N.B. In case you wish to change the system settings and add an initial fee or vendor subscription, you may want to take a look at this article.
Now vendors will have a limited view of their dashboard in order to view only to the content they have access to: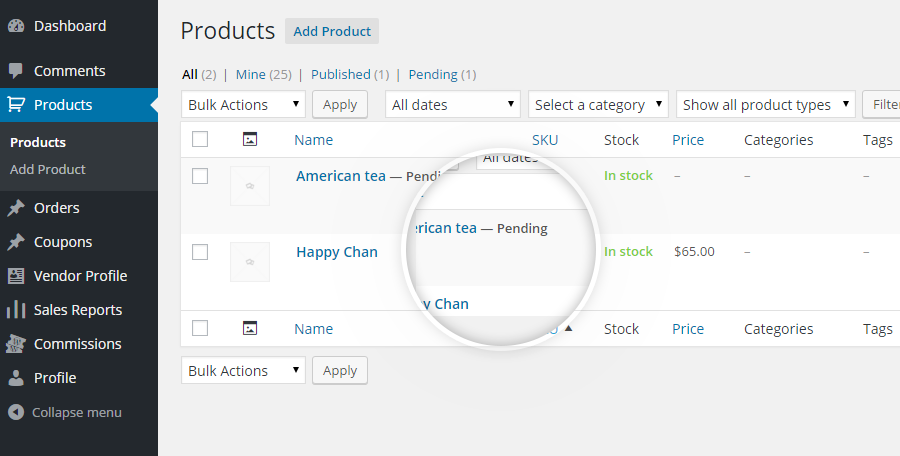 You can customize this even further by adding YITH Frontend Manager and create a dashboard via my-account page.
Once a store like this is created and granting ourselves a potentially endless amount of vendors/customers, all we need to do is to introduce an auctions system.
How do I create an auction using WooCommerce?
Unfortunately, WooCommerce only allows selling products in traditional ways, which means setting a price, adding it to the cart and proceeding to purchase.
But luckily there are plugins that allow us to introduce other functions as well, such as the chance to turn a store into a catalog, customer can use to ask for quotes.
In this case, we wan to turn the usual sales system into an auction and we are going to use the YITH Auctions for WooCommerce plugin.
Once the plugin is installed and activated, once you are creating an item, you will be able to create an "Auction" kind of item: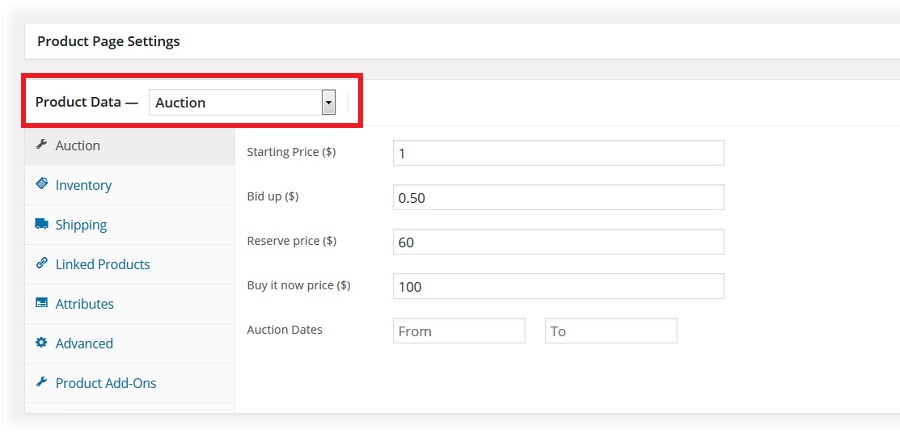 This way products will have a Starting Price that will set the minimum amount the auction will start from:
The YITH Auctions for WooCommerce plugin also grants you the opportunity to add an extra "buy now" price, just like eBay.
With these two options, you will be able to create a marketplace like eBay on your website, in just a few clicks, and in a very easy way.
And this is how you will be able to create a constantly increasing passive income for your store!