Sometimes we are so used to see a tool being used in a certain way that we forget it may also be used in different ways.
That's the case of an e-commerce store: by common definition that would be a website aimed to online sales for goods and services, which is why the internet is filled with articles and guides on how to increase sales in your store.
There are, however, different situations and products that cannot be sold online, such as cars.
Many car showrooms offer their vehicles in their own area, thinking they can't possibly use the web since nobody would by a car online. Or maybe they rely on a web designer to make their own website to work as a business card which allows them to say "Hey, we are here!"
Is this the only chance for owners of this kind of shops? Of course not, even those who own a car showroom can use the comfort and flexibility of e-commerce store to boost their sales.
But how can you do this? In this and in the next articles we are going to see how to create an online showcase for a car showroom, which steps you need to take to increase sales and customer interest and ultimately how to improve their navigation through your website and lead them towards the vehicle they need.
So let's begin from the basics: how do you create an online showcase for your car showroom?
A store which doesn't sell
Contrarily to what we may think, it is possible to use an e-commerce store to create a perfectly functional showcase for the vehicles you sell.
There clearly are several ways to do so: a showcase worthy of its name must be easy to spot, must attract the attention of potential customers and myst bring them towards a possible quote request or personal visit to the store.
So let's create one step by step.
Protip: I suggest always using WordPress as a base platform to build your website on and the WooCommerce plugin to turn it into a store. This way your website will be easy to manage even for those with no particular amount of experience handling websites.
For your fist time doing this, you could appoint an external agency to do this or follow the tutorial we have made available on our website by clicking here.
Once you have created the store with WooCommerce we will have a store empty of items, so let's populate it with our vehicles in the same way we would with any other type of product: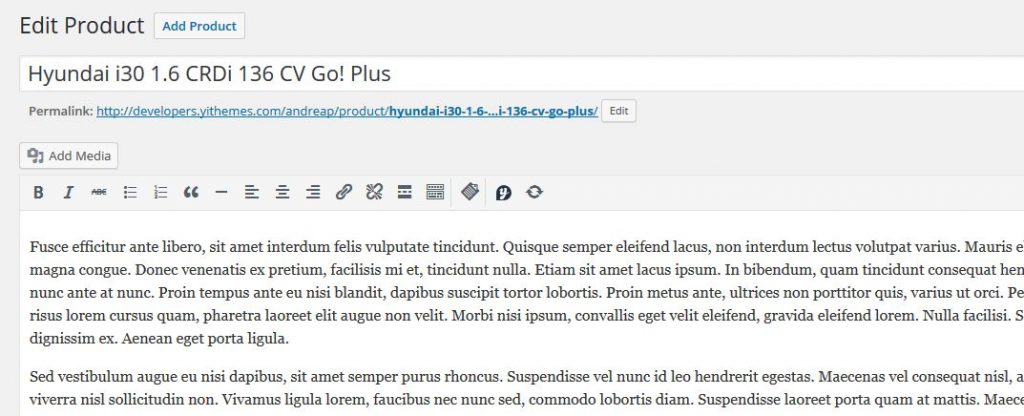 In the product creation section I will add the name, description of the car, its price and an image… so basically all that's needed to display my product the best way I can, which will eventually look like this: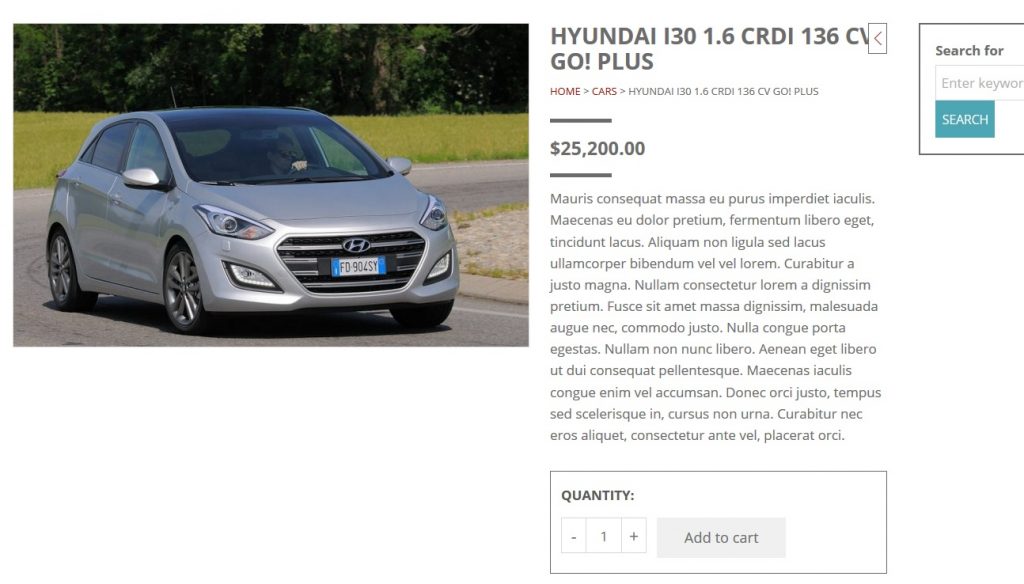 Let's keep on adding all of our vehicles to our catalog in order to create a complete list of what we are offering: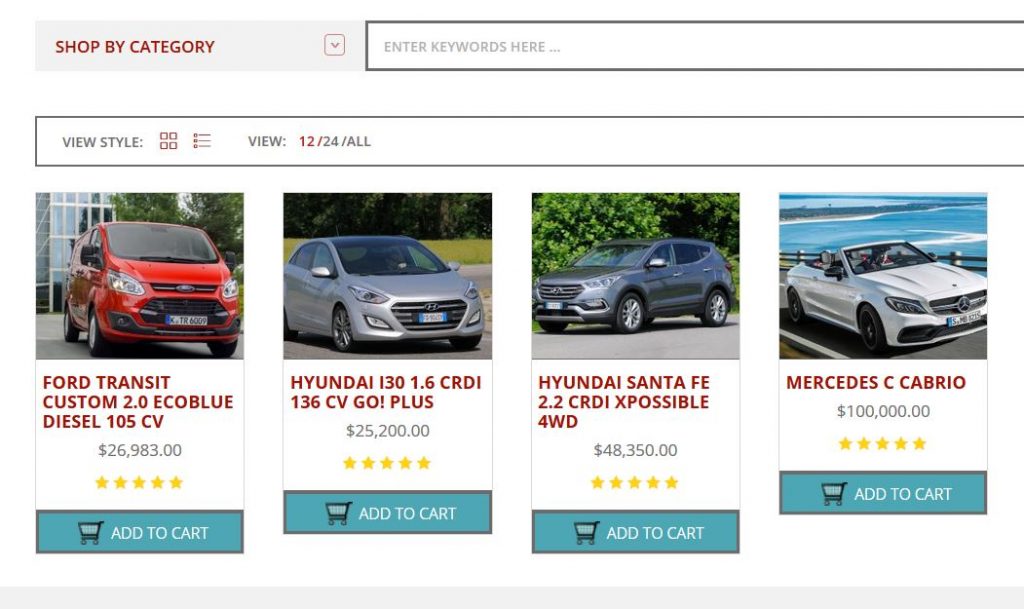 That's how we have created a store with cars as products, but it's rare to see stores that allow customers to add cars to their carts, pay something like $25000 via PayPal and receive it at your home address using a courier. When the amount to pay is so high, a direct contact with the customer is preferable.
Which is why in these cases it's best do create a showcase in which customers can see the available cars (without the possibility to buy them directly from the website), bringing them to book a test drive or a chat with the car showroom attendants, which will lead customers to get in touch with our store.
A showcase is well different from a store, for instance we will not need pages such as the Cart or the Checkout, but how do we turn our WooCommerce based store into a real online product catalog?
We are going to use the WooCommerce Catalog Mode plugin, which has this specific function.
Once the plugin is installed and activated, we will find ourselves in the settings menu: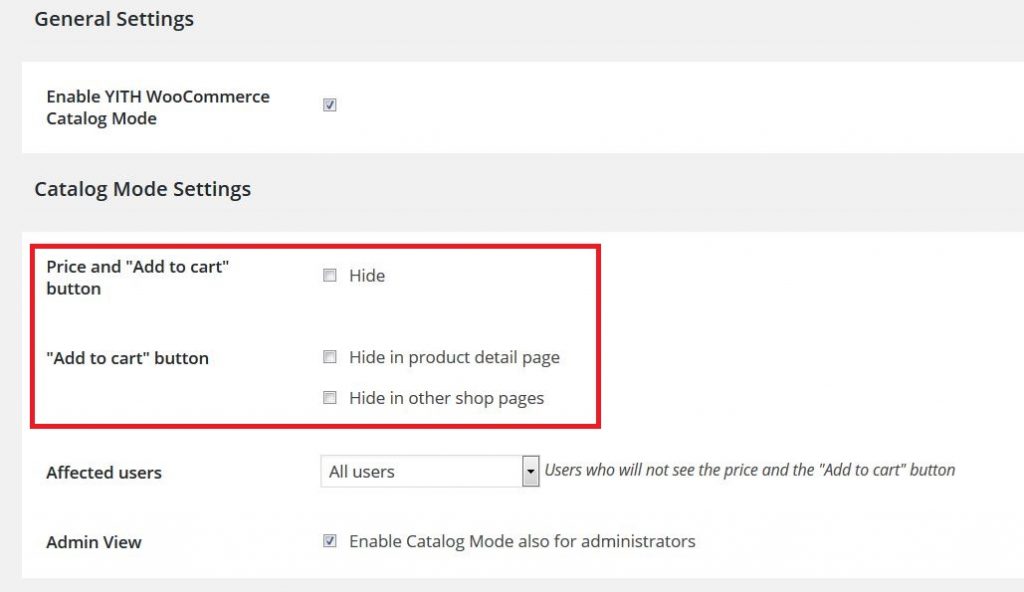 As you can see, among the many functions available, the plugin mainly allows you to:
Hide the price and the "Add to Cart" button
Only hide the "Add to Cart" button
In the first case, the product page will look like this:
The plugin also allows you to choose the text that will be displayed instead of the price, in this case I opted for the classic "Visit Us".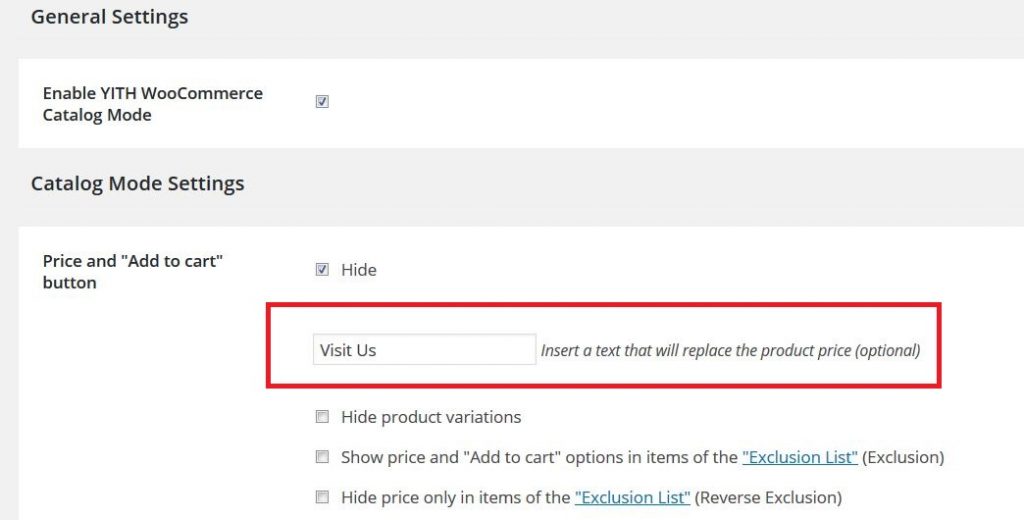 This way customers will only see the vehicles and their related information, without being able to see the price or effectively purchase them.
For this guide, I want to be able to offer a catalog as precise as possible, which means I want to display the price of the vehicles as well, without offering the opportunity to purchase them to customers.
So I will pick the second option and I will be able to choose where I want to hide the "add to cart" button: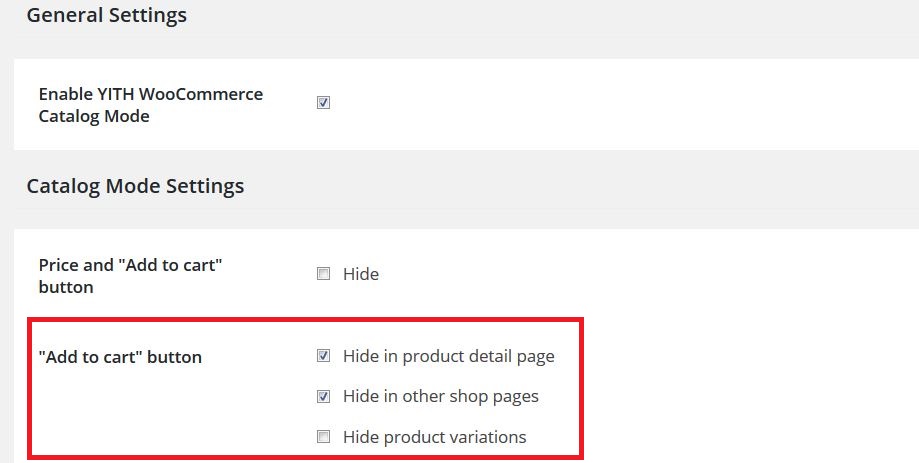 And this is how the product will look like with its price visible and the button hidden: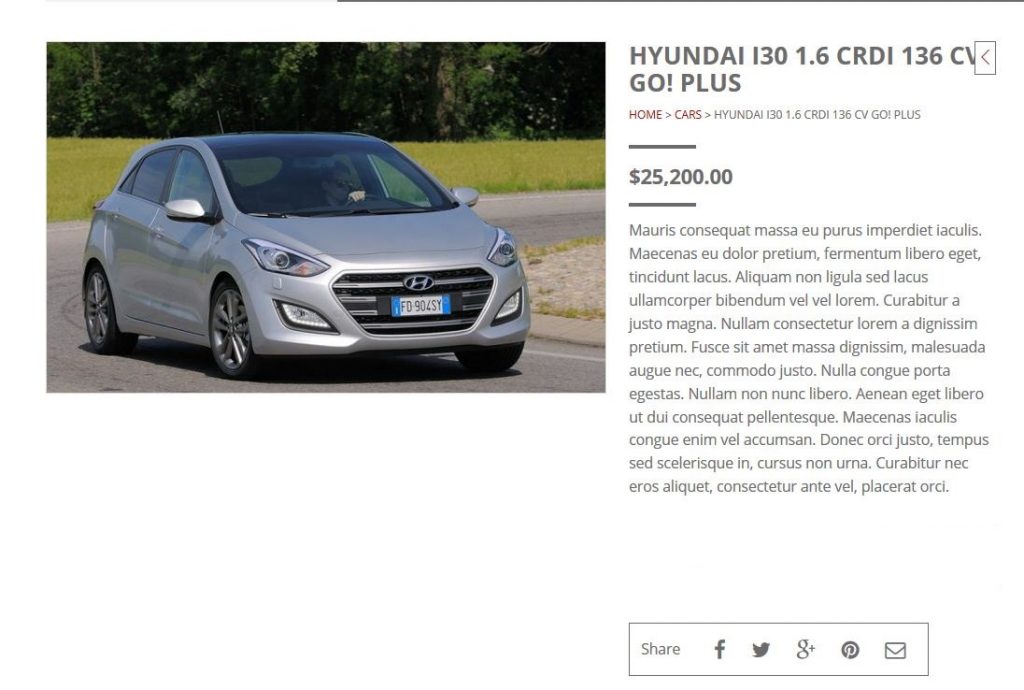 And this is how we created a perfectly working showcase in just a few clicks which your customers will have no problem navigating through.
And after creating this showcase, we need to captivate the attention of those who will visit it and bring them to request a quote, but we will see how to do this in the next two articles!