We have mentioned many times how much we miss the WordCamps. We are sure you also miss the conversations, the exchange of information, the laughs, or the meetings. But if there is someone in this team who misses these events the most is our dear Alessio Torrisi. We are sure many of you are familiar with his face, his name, or his eternal smile.
Alessio has been a YITH developer since 2014, the beginning of his training was a great opportunity for him to be able to work for a software development company, exactly what he studied. But that's not all he's been doing. When he finished his studies, he worked in two different bars, as a mailman, and an entertainer.
All these experiences made me appreciate the importance of work. But if you do a job you like, your days are happier.
His first months at YITH were spent studying and training. Then, he started working on landing pages and providing support up until now. He is also in charge of all events where YITH can be found, as well as organizing shipments and managing the company's purchases.
It's always a great experience to satisfy a customer and make them happy. I think that, even if we're behind a monitor, we have to try to communicate how important their satisfaction is to us, as for sure, they will appreciate it. Working on support allows you to learn which is the best approach in troubleshooting and how to fix different problems.
As you can see, Alessio has many tasks within the company. But now, he is working hard on updating his best challenge: Store Locator. We will soon have news about this plugin, but for now, we can give you a sneak peek. Among the new features, one is the possibility to import/export stores through a CSV file and another is the adding of a "Find in store" button on the product pages and manage the stock of each product in each store so that the user can see the store in which a specific product is available.
I was confronted with a large project, with Google Maps features that I didn't even know about. However, every difficulty was a reason to learn something new.
But facing this great challenge taught him a great lesson:
Never stop learning. Studying and learning new knowledge is essential for those who work in the programming world like us.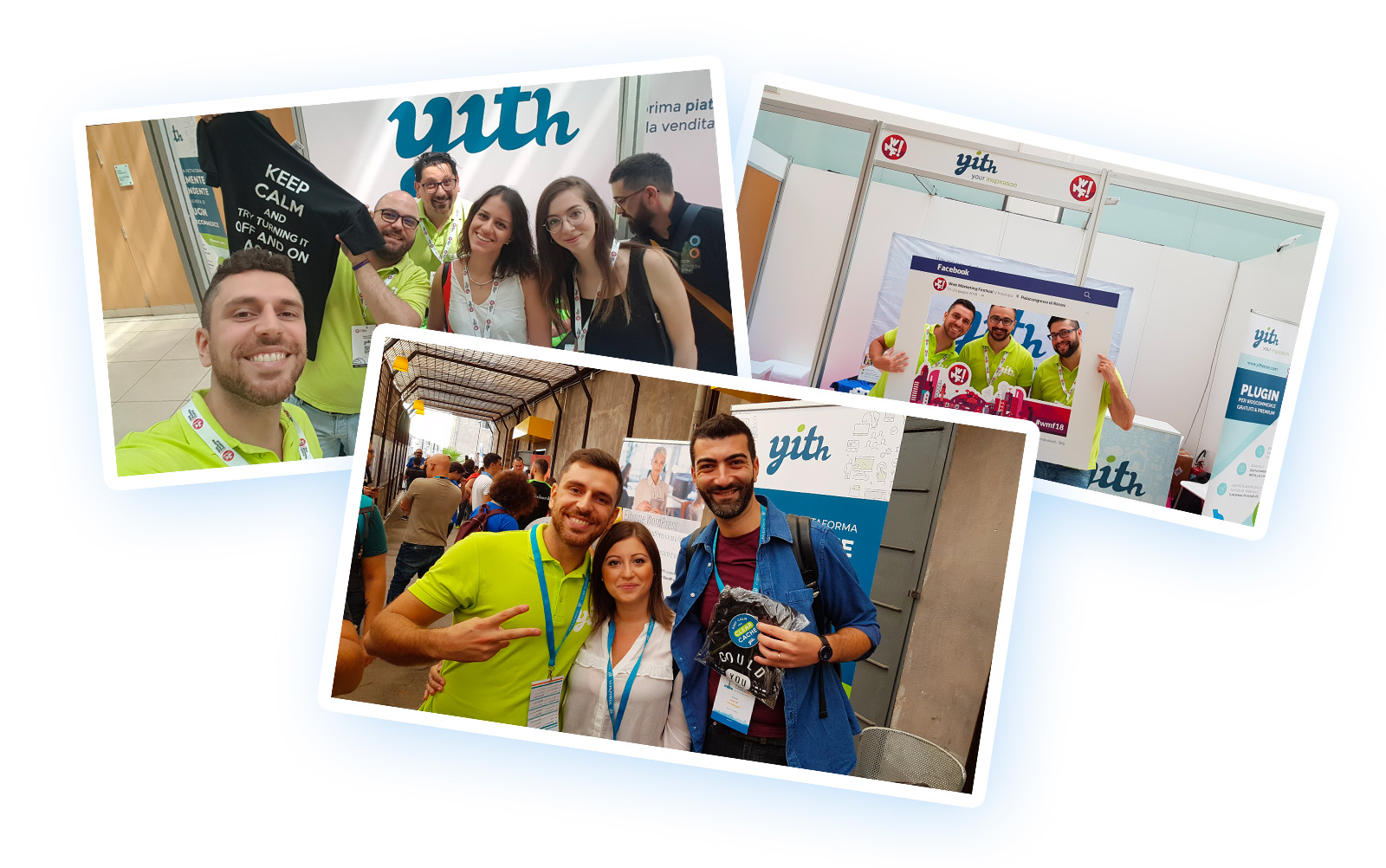 With so many tasks, the organization is key to success. So a typical day usually goes like this:
I arrive at the office, just in time to set up my desk and start with support on our premium and free plugins. I like to work with my headphones and Spotify in the background, sometimes it's a way to isolate and find focus. At 1:00 o'clock I usually have lunch and it's the best time to exchange a conversation with my lovely colleagues. I leave the office around 5:00 pm.
But this way of working has changed in recent months because of the pandemic situation.
The closure by Covid forced me to work from home for months, which I have never done before. It certainly has its positive aspects, because you wake up more relaxed, you work in your office in comfort, but the sad thing is that you are alone. You have no one to talk to and have a joke with. So, I think it's a nice thing to do, but only if it's done in alternation with working in the office. Otherwise, for those who usually converse with other people, it's depressing.
And precisely for that reason, Alessio is clear about what the best moment of the day is.
I'm lucky enough to work with lovely colleagues, so we find different moments during the day when we smile together.
And it's not only been complicated for not being with colleagues but also the WordCamps.
It makes me happy to be able to give my contribution to make the organization of YITH during the events is perfect. I love to participate in WordCamps and any other event, it's a way to meet many people and exchange a lot of information. It's always a wonderful experience, both in human and work terms.
As you may have noticed, our developer loves dealing with people, but he also has his favorite clients and colleagues.
My favorite customer is the one who provides credentials to access his site in the first message because this allows us to speed up the debugging process to find the solution 🙂 Joking a bit, I like to work with clients who are available for cooperation, are friendly and appreciate your work. About colleagues, I'm lucky, we're a big family and everything is easier with them.
Yes, you read it right: family. That's how Alessio considers YITH.
YITH is family for me, it was the turning point in my life, the company that allowed me to build a future. From the first day, I have always worked with my heart, with the sole goal of contributing as best as possible to the growth of this company. I'm proud to work for YITH because we are the proof that when you work together, as a real team, you can achieve great results. And the extraordinary thing is that we are able to transmit this sense of belonging and family even to those who see us from the outside.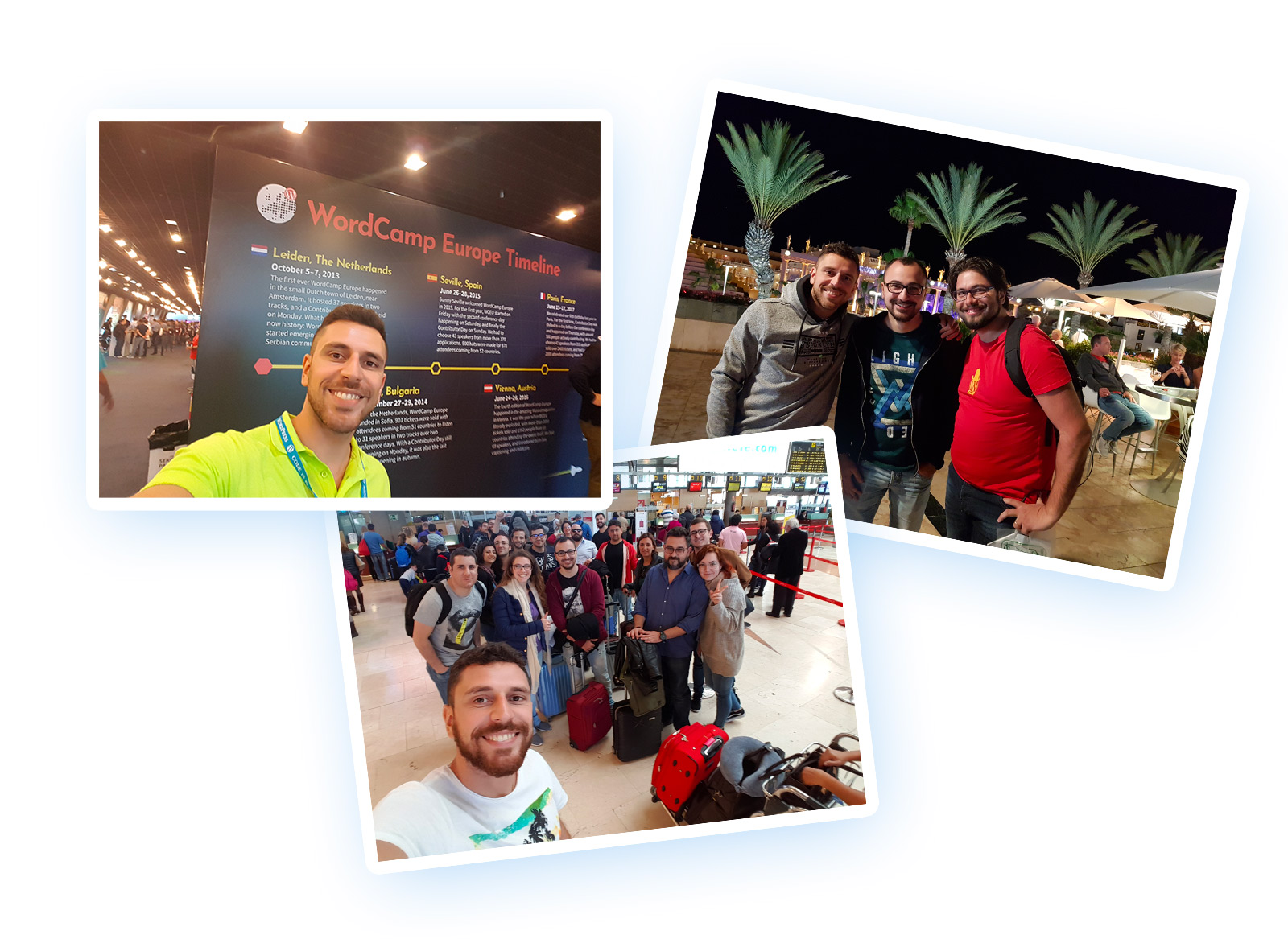 But Alessio has another incredible family in Aci San Filippo (Catania), the village where he has lived since he was a child, just an hour from Etna, Europe's highest active volcano. From his family, he learned three fundamental values.
I have a brother and 2 wonderful parents from whom I learned 3 values on which I base my life: education, respect, and humility.
And when talking about family we couldn't forget that last year YITH celebrated a wedding. Yes, Alessio married his wonderful wife, Alessandra. Part of the team was able to attend the event and the rest of his colleagues, distributed in different parts of the world, had their minds and hearts at the wedding.
Growing up and starting a family made him have new ambitions:
To always be a better man and, above all, in the future, a father that my children can be proud of.
Alessio is like that, a simple and modest person who will always extend his hand to help you. He says that he loves the simplicity of things and being in company. Maybe that's why he loves to be by the sea and watch it, something that relaxes him and takes his mind off the problems he had during the day. Or is it to dream about scuba diving?
If you ask him what he will do exactly that after Covid's restrictions are lifted.
Spend a day near the sea with my wife 🙂
Please find out more about Store Locator and our team. If you want to connect with Alessio, you can do so via twitter aletorrisi91.