A few weeks ago we were lucky enough to meet the 3.0 version of YITH WooCommerce Dynamic Pricing and Discounts. It brought some new features like being able to show a modal window to promote special offers for products that are in the cart or to show dynamic messages also in the cart to encourage users to spend more, along with many other new features.
Of course, this would not be possible without the joint efforts of the different teams that have taken part in the process: developers, designer, translation, documentation, etc. But the main mind behind the project was Salvatore Strano and without any doubt, our crew member highlight of the month.
Salvatore, Salvo, or Turi, as many of us call him, is a developer who is in charge of resolving tickets opened by our customers on the platform, managing refunds, and other administrative tasks. But his work has not always been the same. He started working at YITH in 2015, months after finishing his master's degree in Computer Science, and without work experience. Since then, he has been involved in different tasks.
I started with theme support and then started developing plugins, including Tab Manager, Role Based Prices, and Delivery Date. Lately, I've been refactoring another plugin of ours which is Dynamic Pricing and Discounts where I added new very nice features 🙂
Precisely this plugin, Dynamic Pricing and Discounts, is the one he is really proud of, together with Tab Manager, his first plugin. Now we can see the great results that were obtained with the work of Salvo and the team, but not everything was a smooth process to achieve the goal. Our crew member highlight found numerous problems:
Tab Manager was my very first plugin on WordPress, so I had to study how WooCommerce works to be able to make my very first plugin! For Dynamic, the difficulty was in revising the code written by another developer and trying to make the new plugin perform better where it is possible.
This led him to learn a really important lesson for any developer:
The best thing about a developer job is that you are always learning new things and new ways of dealing with the same problem.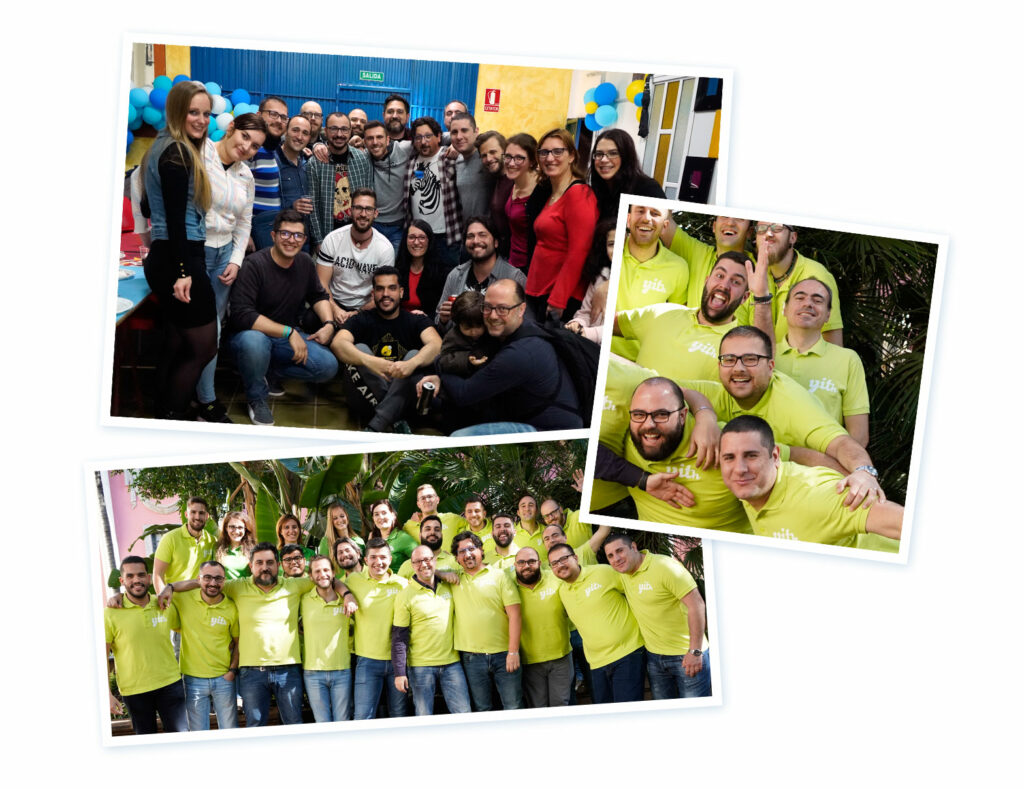 And while Salvo is busy updating plugins or solving problems that come his way, he has to work with really demanding clients. But he also learns a lot from this experience.
Where possible I try to satisfy the needs of our customers. In addition to making a customer happy, I add a feature to the plugin that will be usable for everyone else!
For him, this is a source of pride, as much as being part of the YITH family. He has only good words for each teammate.
When it is said that we are a family it is true! I have an excellent relationship with all my colleagues, and our strength has always been this, to help each other every time you have a problem and in 30 seconds it is solved!
And despite the fact that work takes up a large part of his day, Salvo enjoys any free moment to move around town and other nearby places. He currently lives in Aci Sant'Antonio, a town in the province of Catania, although before getting married he lived in Aci Catena (in the same province). On weekends she enjoys taking the car and visiting other places.
On weekends I really like visiting new places, so I take the car and drive miles to visit new places in my beautiful Sicily!
In fact, one of his dreams is to travel to Ireland, a place that has always fascinated him. Probably if he could travel by car to the European country, he would do it without thinking twice.
And if we add to this a good book, so much the better! He loves reading, especially science fiction books. Although if he had to only choose two books for this or any other trip they would be "Green Parrots" by Gino Strada, or "The Catcher in the Rye", J. D. Salinger.
This is Salvo, intelligence and kindness inside a pleasant and calm person. Find here more information about our team, about YITH WooCommerce Dynamic Pricing and Discounts, and YITH WooCommerce Tab Manager. If you want to contact Salvo, you can do it through Twitter @salvostrano86.