Many vendors, one marketplace. Easy with YITH WooCommerce Multi Vendor
Think about the possibility to create an online platform, where many people can create their own store. A page for each person, where anyone can publish their own items and put them on sale, with the advantage to display them also all together and benefit of visibility provided by customers of other shops. An idea similar to that of a shopping centre, a place where shoppers have each their own space and where people come because attracted by the many shops and by a wide selection of products, where they can go and get whatever they need, all in the same place.
What if a similar idea were put into practice for digital products too? This idea is all but new, many online stores already do that, see for instance, Amazon, Etzi or Ali Express and they grow bigger and bigger. Have you ever thought that you could be able to do that too? You think it is too difficult for you? Now, it is not: YIThemes has thought to develop a plugin for small entrepreneurs, to give them the possibility to create their own digital shopping centre: all you need is YITH WooCommerce Multi Vendor and of course… vendors!
Well, we can start describing some of the main features of this plugin, but it is so full of options that an article will not be enough.
First of all, any user decided to register as vendor into your shop, will be able to do that directly from front end and fully autonomously without depending on global administrator. This process is profitable especially for you, administrator, because you don't have to wait for the vendor to provide you registration data, enter them manually and register him/her. All you have to do is to approve his/her registration or not.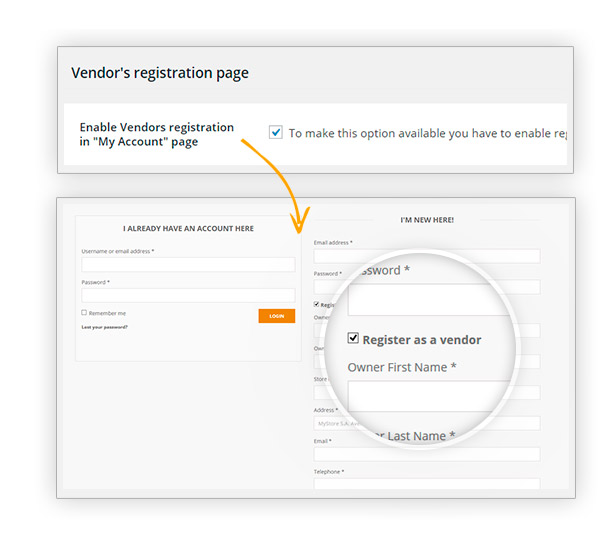 Once approved, each vendor has his/her own page: it can be customised with all information they want to show, such as contact data, but also PayPal data, and even maps. Each vendor has the possibility to make their own non-virtual shop known to everyone that wants to learn more about it or follow them on social networks. This way each vendor's page becomes also a sort of page that can gain much more visibility thanks to other vendors' stores. An additional reason for users to choose your multi-store. And you'll have benefits as well, because the more they sell the more you earn, simple.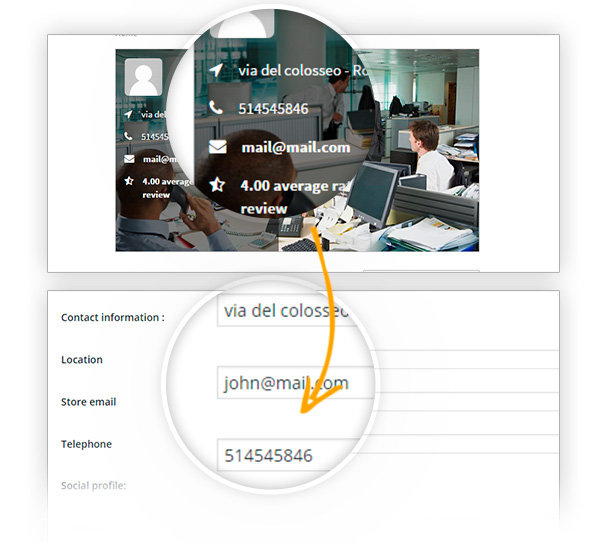 In fact, in exchange of the visibility that an "association" of shoppers can offer, you ask for a commission on each item sold, a commission which rate can also vary for each single vendor and even for each single product. Store owners can earn a lot from commissions and can keep an eye on them from the report with all detailed information. Store owners can filter commissions with advanced filters, analyse them, can differentiate them according to the vendor and decide how to handle coupons when calculating commissions. Put that, for example, one of your vendors wants to make an exceptional offer and give products with 70% discount: if your commission is set on 30%, they are unlikely to do that because they would not earn anything, and maybe that special price might have been the only way to sell some products. But, if you could handle coupons and decide that the percentage applies only to the sum actually earned by the vendor, you and the vendor can work together to make sales increase in number and in loyalising customers. You decide how to handle coupons and give each vendor the possibility to create their own coupons without depending on you, administrator of the entire shop. Or even, thanks to an additional multi-vendor extension, you could also let them manage coupon rewarding for customers according to some specific events like their own birthday, registration, first purchase and much more. You can also choose the way you prefer to pay commissions, either when each sale is completed or when the amount set by the vendor is reached, and you can pay them using bulk actions or manually. Actually, you have full control on how to pay commissions.
The tab including all reports, in fact, is a very interesting feature in this plugin and a very useful one for the shop owner. This because reports help you get a global overview on everything that happens in your store, especially if you are not the only one using it, but many other users work on it to manage their own businesses.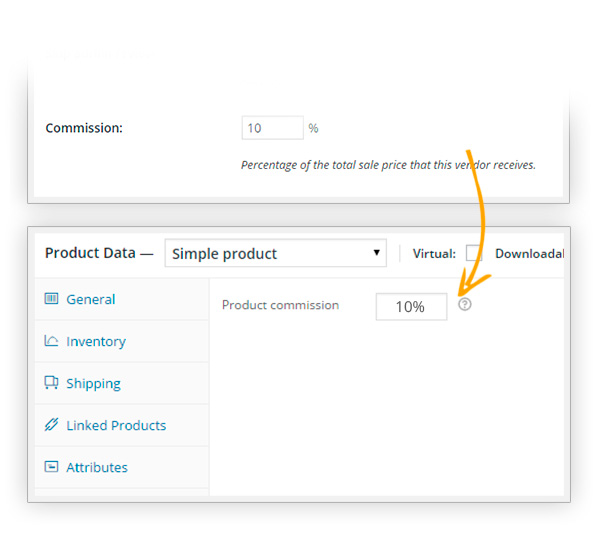 And administrators in your shop platform might even become a lot, because of another great feature added by YITH WooCommerce Multi Vendor: each vendor can name one or more administrators for his/her own vendor shop and so many more admins can take care of the same page.
Of course, you, as shop owner, can set their level of permissions for what concerns WooCommerce roles. But keeping with the topic of permissions, take care of this important feature of the premium version that concerns publishing of products. Imagine you have many vendor shops and each of them publishes products every day; you have to approve each of them. Sure, it is important that you can take control on everything published in your store, but if you want to leave them more freedom? If you do not want to spend your entire day approving products of your vendors?
You can find an easy solution to this with the simple option that skips super admin review of published products: as soon as they publish them, products will be available on the store. Yet, if you want to review each of them, no problem, you can still have full control on your store if you disable this option.
Moreover, you can also grant your customers a better presentation of their product variations with an advanced label plugin that improves a lot WooCommerce standard ones.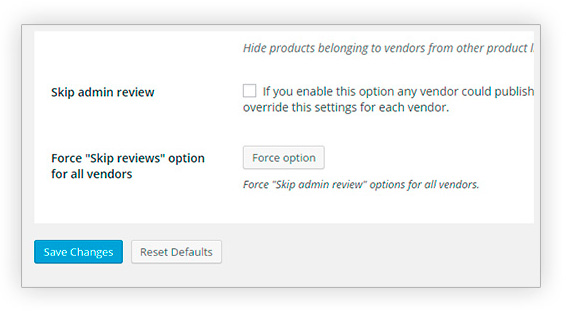 In addition to all that, you can also handle your vendors though bulk actions and give users the possibility to contact you about a product of any of your vendors: this allows you to find any possible misuse of a vendor account or, vice versa, see if there is a product that is becoming really popular and cooperate with your vendor to promote it even better. After all, we have already said that, it is in the interests of all, you and your vendors, to make the store work well and sell, because the more the sales, the highest the earnings for all.
If you want to learn more about how orders are managed, you can be sure that customers will not have any difficulties in purchasing: nothing changes for them during checkout, they will checkout once even if they purchase products from different vendor shops. Admin receives the comprehensive order with suborders for each single vendor shop, while vendors receive and will be able to access only the suborder concerning their shop and no other information about other vendors, in respect to privacy standards that never could be broken.
Before concluding, I would like to present you another important feature that this plugin allows in combination with another WooCommerce extension: a live chat customer care. Put yourself in your customers' shoes: if you have doubts about a product and you could immediately solve them thanks to a live conversation with a store operator, wouldn't you feel more confident about the product and more disposed to purchase? That's what a live chat can allow in your store. But, how to manage this in a multi vendor environment? According to the vendor shop the customer is, he/she will be automatically directed to the related vendor chat. this becomes easy with more multi-vendor extensions. And if you wanted to let your vendors manage each their own reviews or FAQ section or coupons? There is a solution for all this.
These were just a few of the features of this multi-vendor plugin, download the free version to test it and discover more about it!
To read more details about how to use this plugin, read the official documentation.