Just a few weeks ago with this blog post: manage house renting and booking, we have launched the new version of our YITH Booking & Appointment for WooCommerce plugin.
But the plugins that are still a work in progress are many and after months of hard work, it's time to put another one in the spotlight: we are happy to introduce you to version 2.0 of YITH WooCommerce Badge Management, the ultimate solution to manage any kind of badge in your shop.
What are badges and what are they for?
Badges are textual or graphic labels that you can use to highlight new items in your shop, best seller products, discounts or active promotions, advantageous policies for your customers (like free shipping, buyer guarantees, returns and refunds, etc.), and much more. An effective badge draws your users' attention immediately and can really make a difference when it comes to sales and conversions: it is all about a great and flexible marketing tool that every shop can benefit from.
With YITH WooCommerce Badge Management you will have a powerful builder at your disposal through which you can create and customize any kind of badge: from the simple round badge with the percentage discount on multiple products to advanced labels that point up their features (like the "sugar-free", "hypoallergenic", "gluten-free", "vegan" badge and similar); from themed badges used to emphasize Black Friday or Christmas discounts to the popular brands badges to let your customers quickly spot the products by specific brands.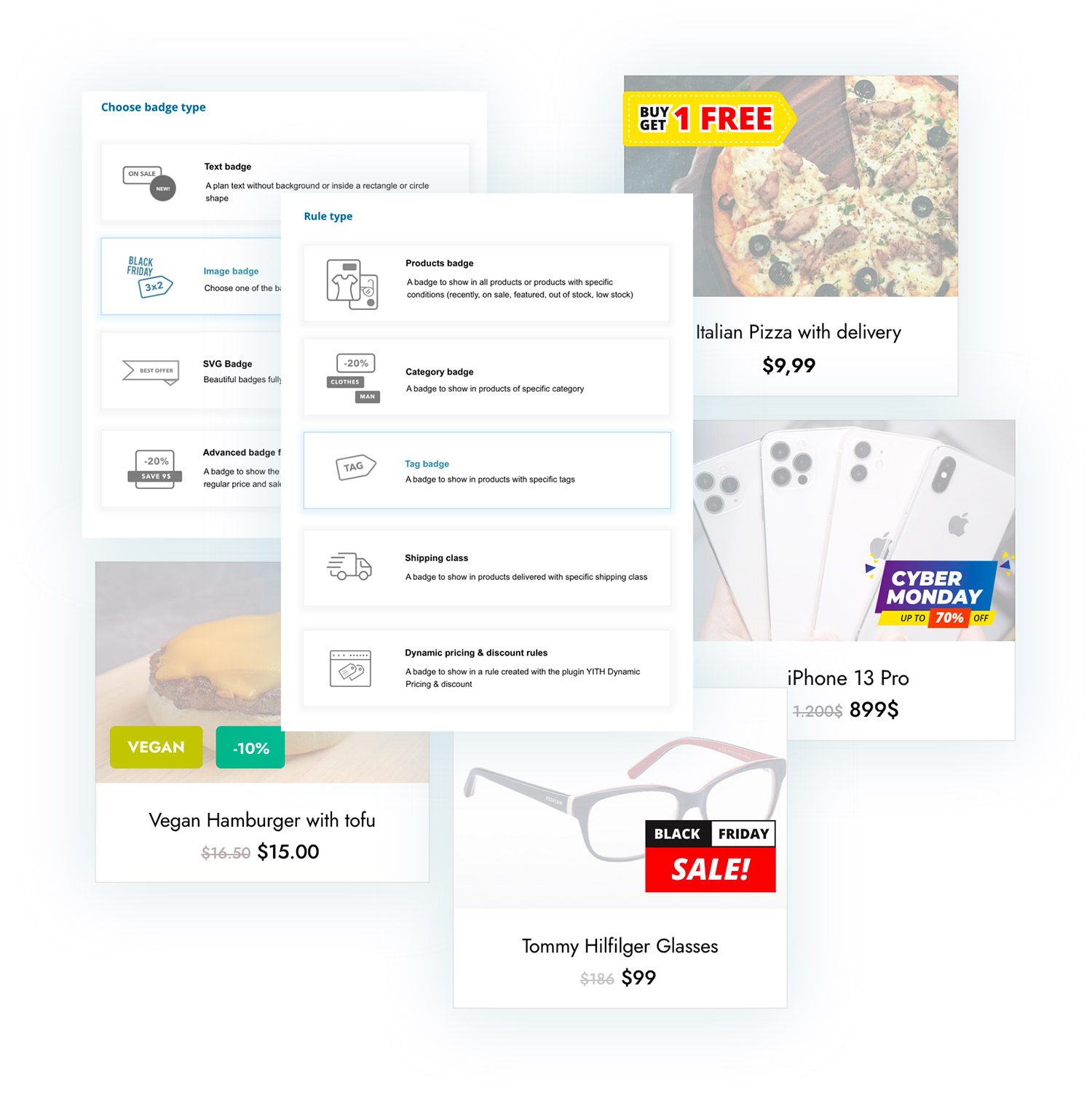 Let's discover, then, 6 key ways you can use badges to improve your store's user experience and sell more.
1- Use badges to draw your users' attention to on-sale products
This is a common pattern in all the big e-commerce stores and therefore easily acknowledged by online buyers: discounted products that are worth checking are those with a discount badge.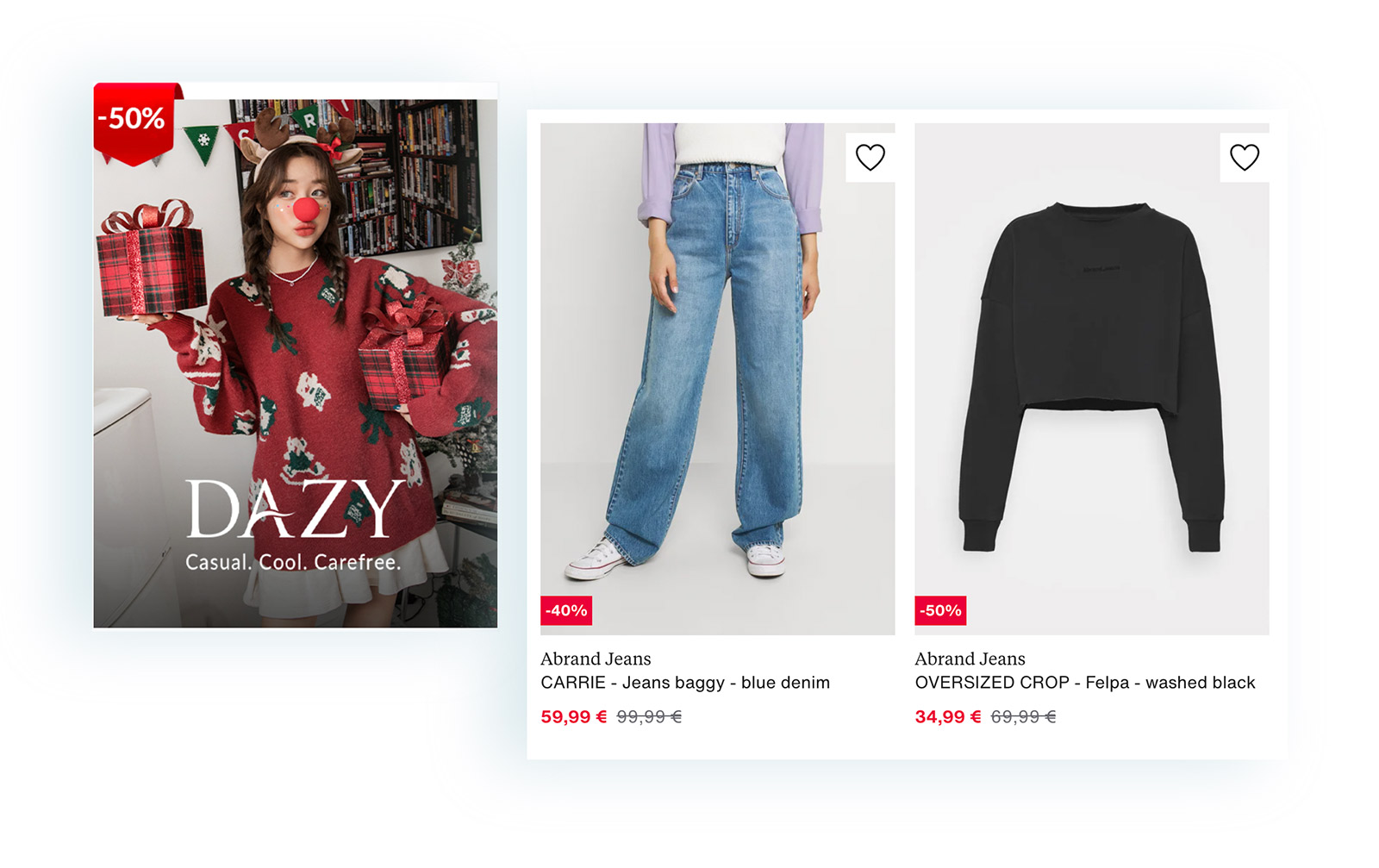 With our plugin, you can create dynamic badges that automatically show the product discount percentage and with "advanced badges" you can also show the actual saving amount to the client.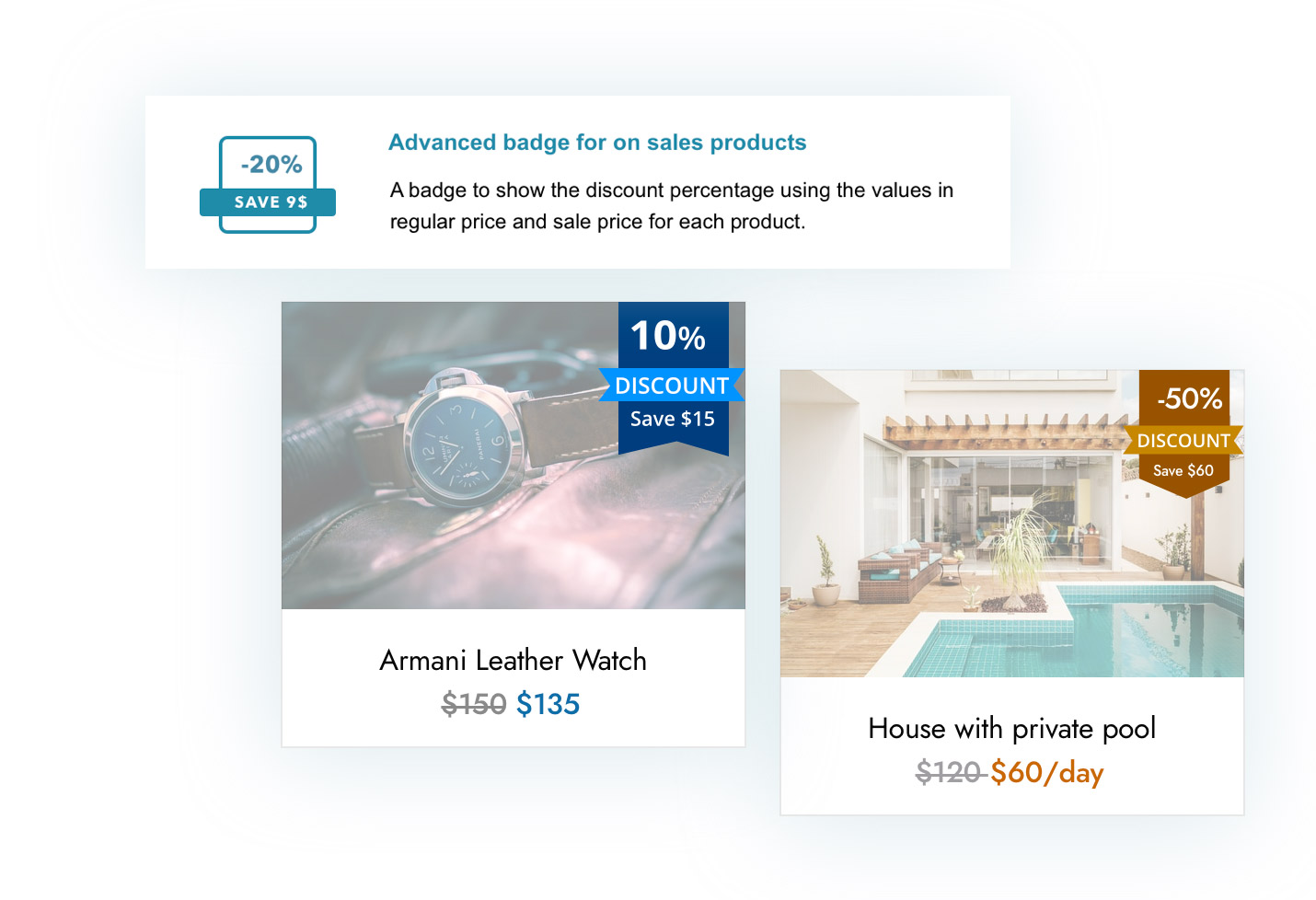 2- Use a badge to highlight new arrivals
Another badge that easily draws the customer's attention is the one that highlights "new arrivals", that is the new products added to your catalog. Particularly if you have loyal customers that visit your shop on a regular basis, pointing up new products is a smart way to add a dynamic touch to your shop and to keep the interest of your shop visitors always high.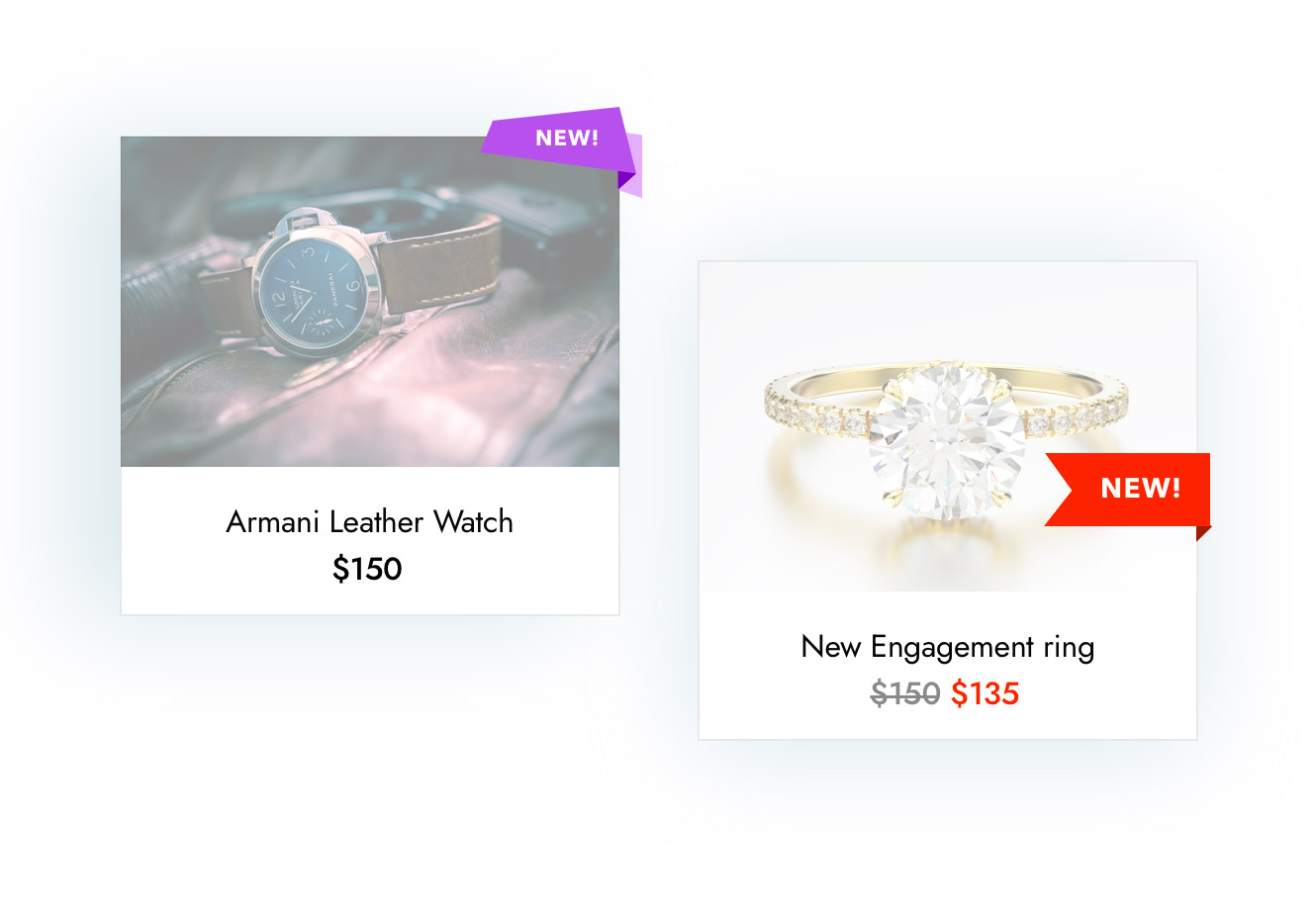 3- Use a badge to leverage the scarcity and urgency principles
Do you have products with low stock values and do you want to show this to your customers to leverage the scarcity principle? Create a badge to inform your customers that only one item of that specific bag is available and your customers' interest will skyrocket.
It's the same model that Booking.com has successfully been using for years: when you are checking a room's price, the platform notifies you that you are viewing the last available room: it's not properly ethical, but it works.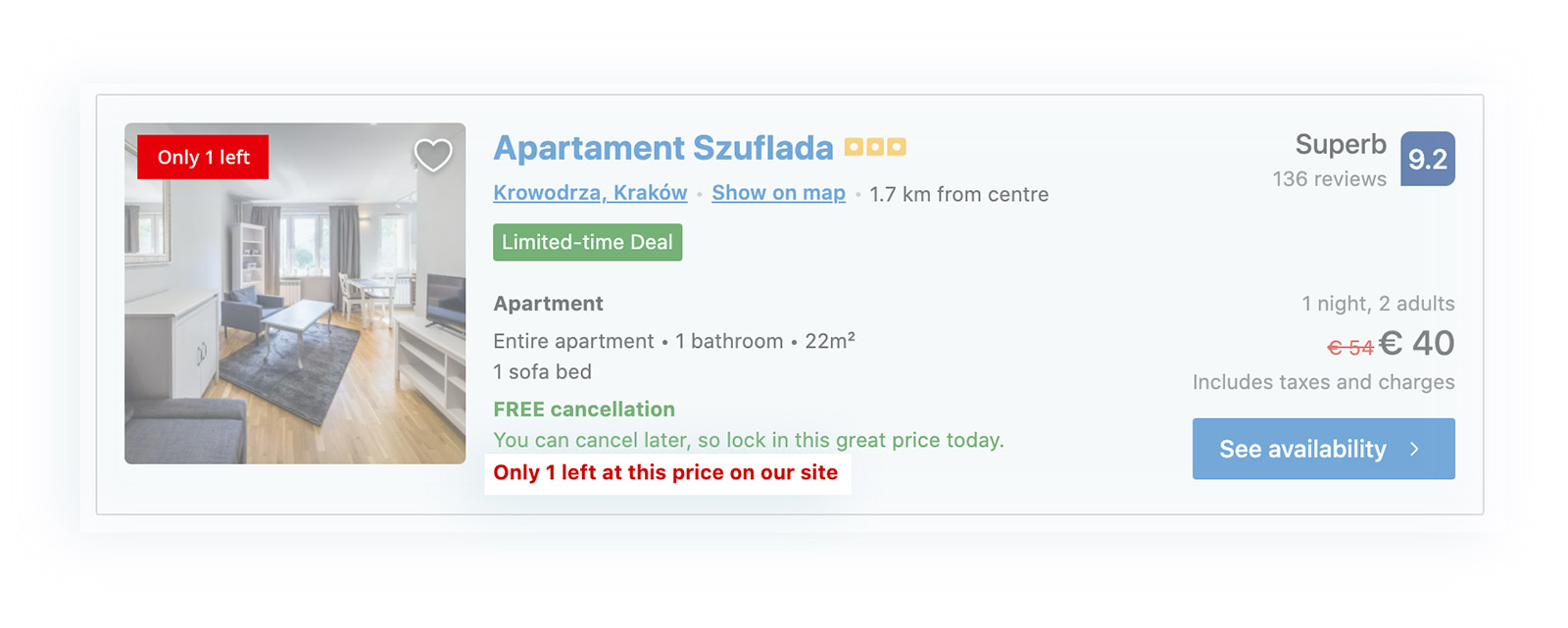 You can also use discounts and promotions to feature discounts and promotions and trigger a sort of urgency feeling: you just have to create two badges, one to highlight a 50% off the product, and another one below that states "only for today".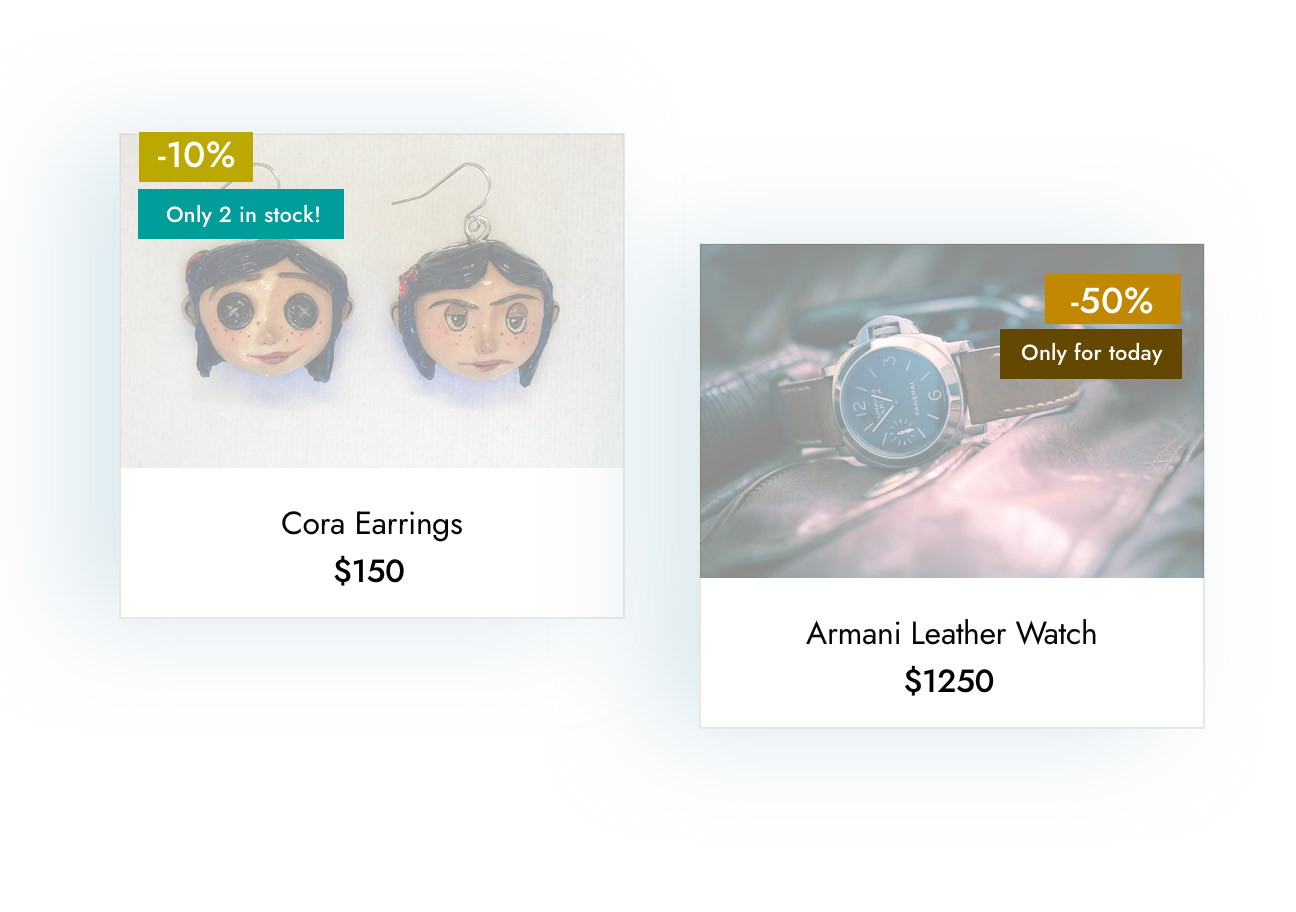 With our plugin, you can indeed create and assign more than one badge to the same product and set the exact position for each of them.
4- Use badges to visually promote discounts and themed offers
You're planning to offer a 10% discount on all your products? Create a graphical badge and customize its style and color so that it will display this promotion in the best possible way. If you want to save time, you can use one of the badges included in our badge library: we have designed many and they cover the most popular promotion patterns: 3 for 2, 2 for 1, BOGO, Christmas and Valentine's day discounts, end-of-season sales, Black Friday, Cyber Monday, Halloween, etc.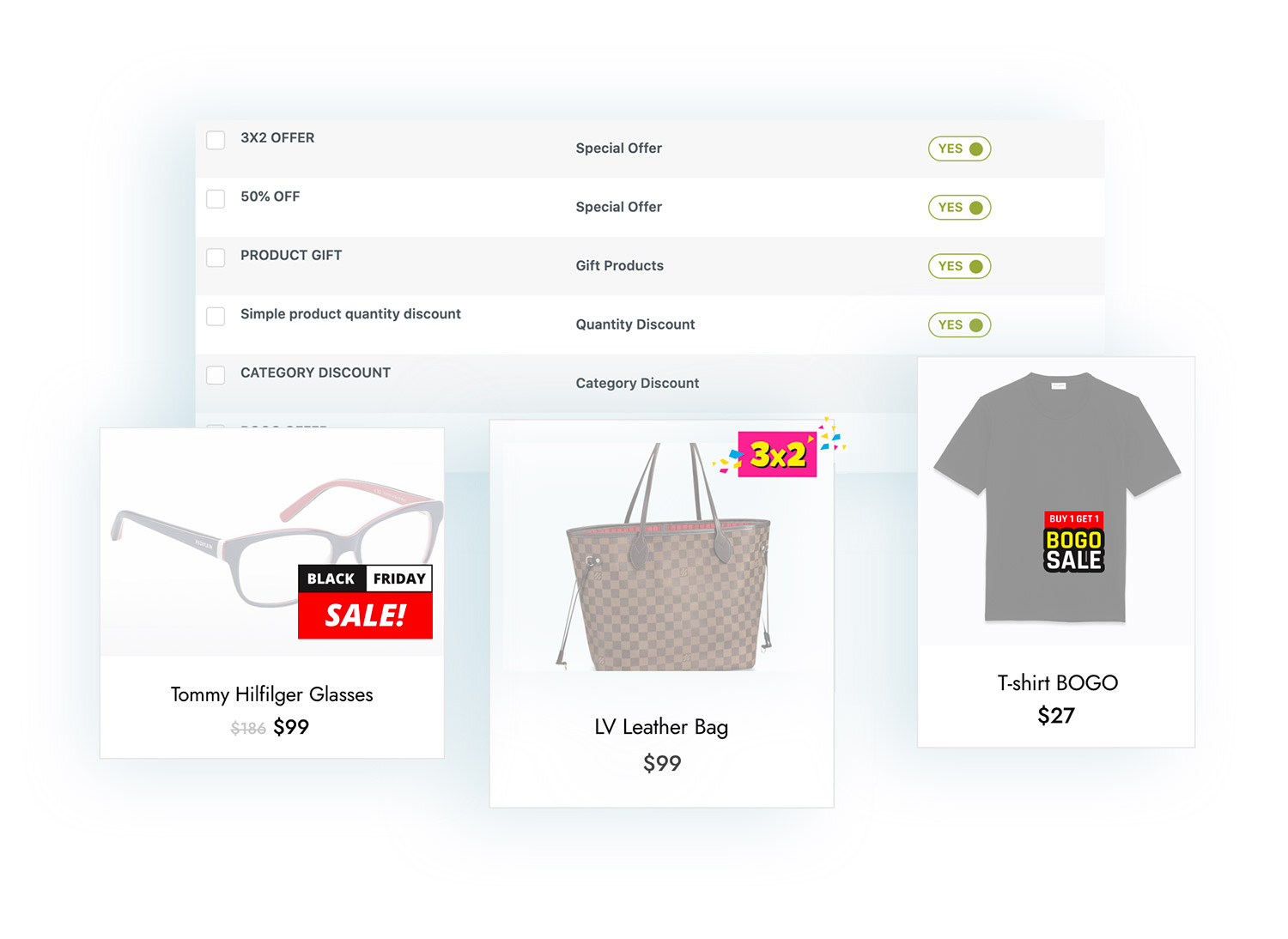 If you create promotions and discounts with our awesome YITH WooCommerce Dynamic Pricing and Discounts you will also be able to fully take advantage of the integration between these two plugins and quickly assign a badge your discount rules: for example, with just few clicks, you can assign a "Black Friday" badge only to those products on which the discount applies.
5- Use badges to point up key features, peculiarities, and strengths of the products that you sell
Even if the badges are primarily used to visually promote discounts and offers, the use cases are almost unlimited. You can use badges to spotlight products of specific categories or products with specific features that are worth highlighting.
If you have a clothes store, you can take Zalando and Asos as an example and use the badges to highlight "Plus size" or "Pre-Maman" items, as well as "Tall" or "Petite" for specific lines of products.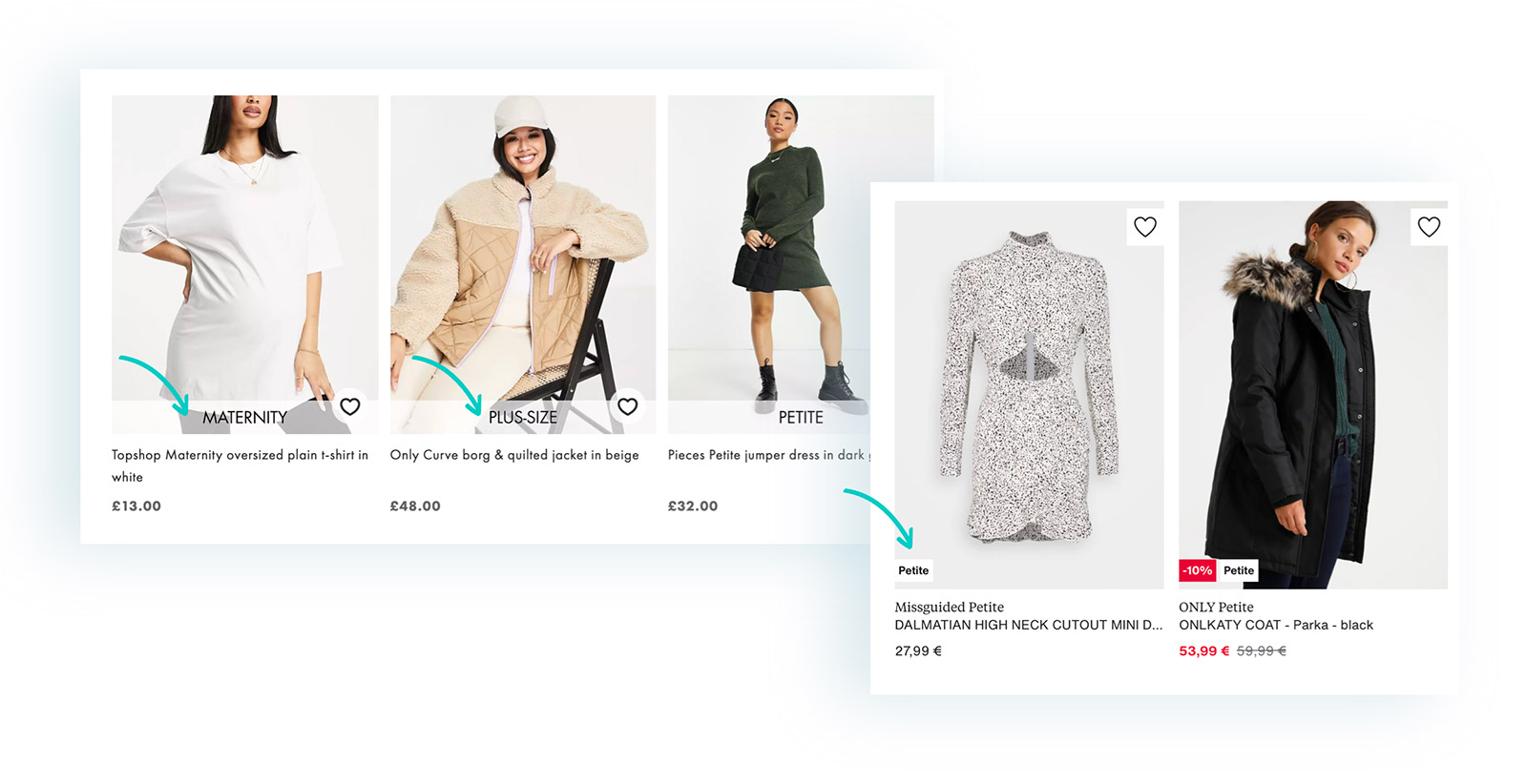 If you have a food e-commerce store you could take advantage of badges to quickly spot the "Vegan", "Sugar-Free", or "Gluten-free" products. Or also, if you sell biological cosmetics, you can upload custom images and create badge images to leverage the widely acknowledged symbols like cruelty-free labels.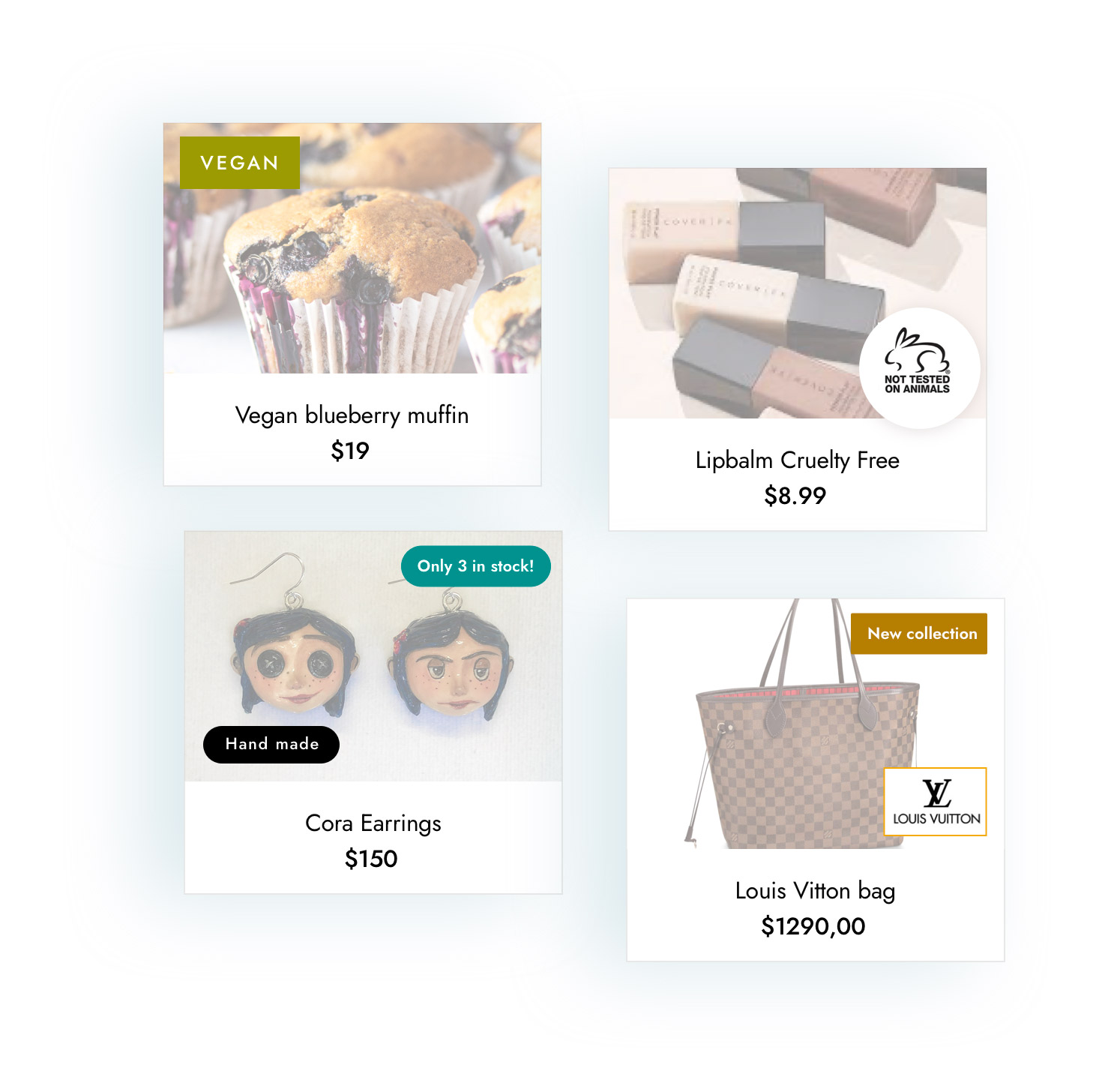 A wide range of users browses your product catalog without even opening the product detail page: using badges to highlight those one or two strengths can turn out to be a very powerful strategy to push the user to check the product and all the available options more carefully.
6- Use badges to enhance products of specific brands
If you sell products by popular brands or are highly acknowledged (and appreciated) by your customers, you can create badges that will make them stand out in your e-commerce store.
For example, the website Next adds a badge with the Adidas logo on the top right corner of all Adidas products: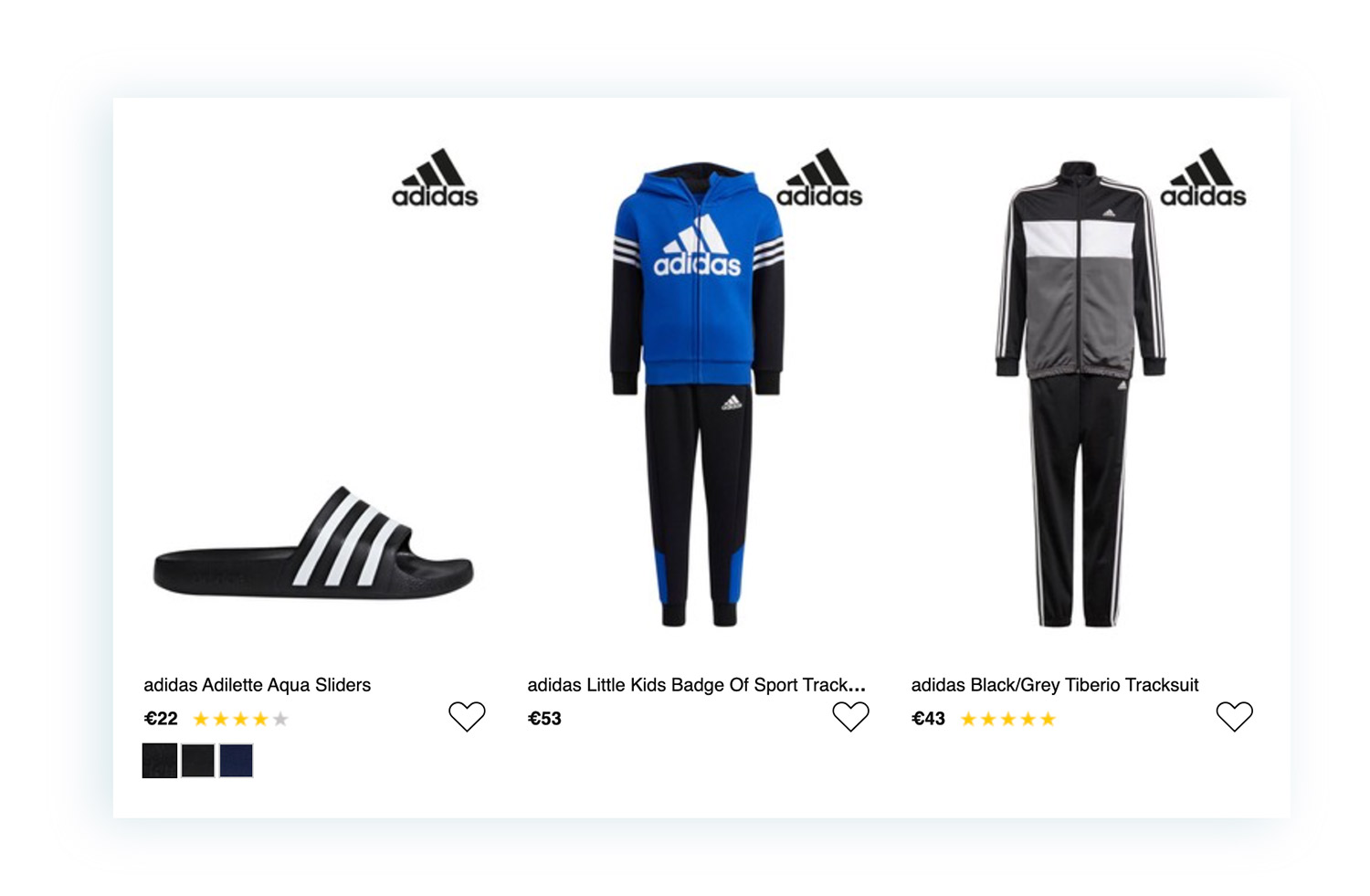 Even in the case you sell products by exclusive stylists or designers, you can use the badges to make your customers' journey easier, as they do on Shein with the most popular product lines like "Emery Rose" design: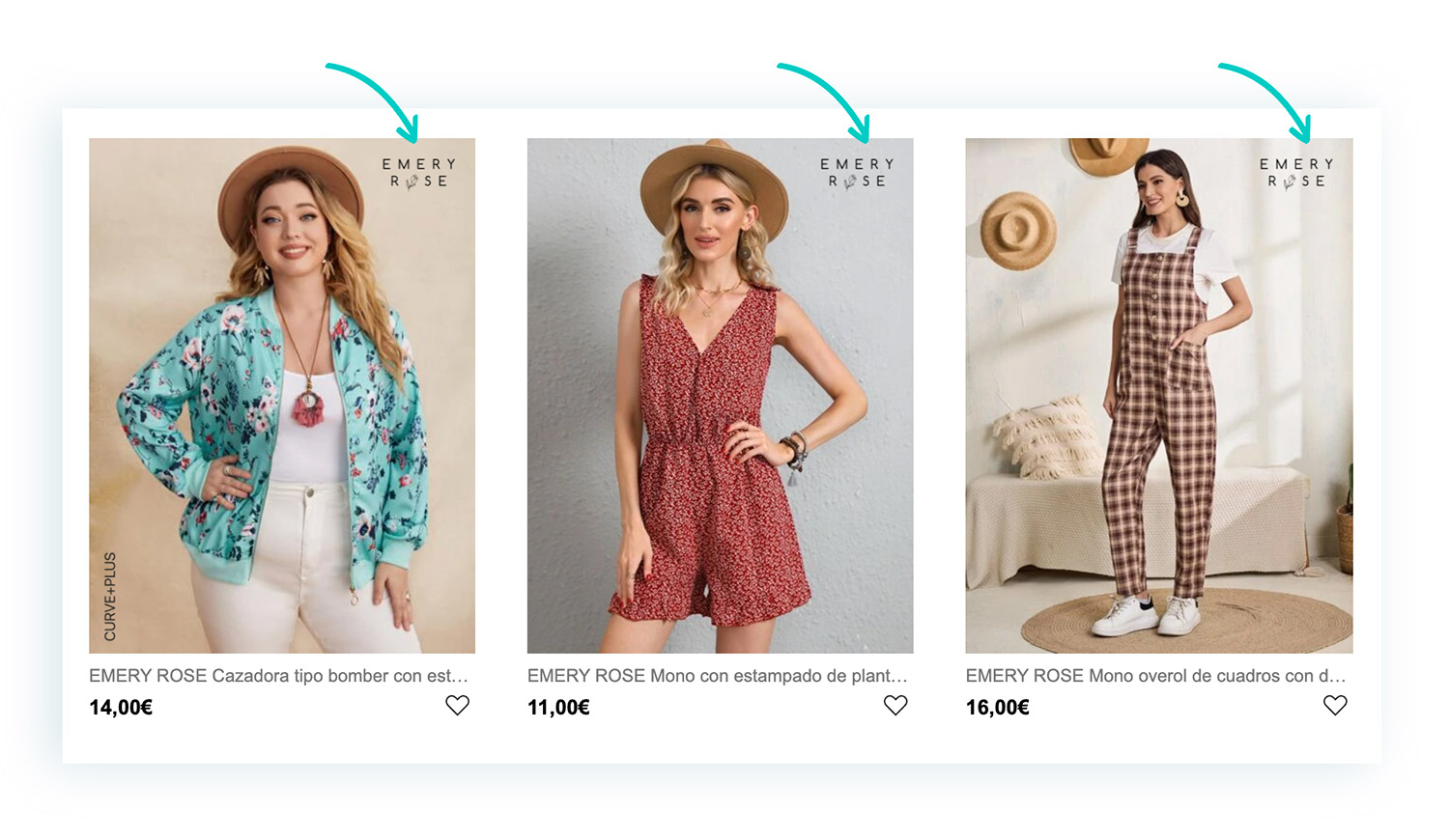 Well, you can certainly add the logo manually on every single image of the product with any photo editor, that's true, but it would certainly be time-consuming and quite tedious. Moreover, if one day you decide to replace this logo, you should manually edit every single picture once again.
So, to recap: badges can help you promote products and offers and can substantially improve your customer experience on your website.
Handling badges using a tool like YITH WooCommerce Badge Management allows you to simplify the badge creation step (thanks to the integrated badge builder, which includes a preview to monitor the final appearance of the badge in real-time) and to create custom rules to define on which products and how long the badge will show up for.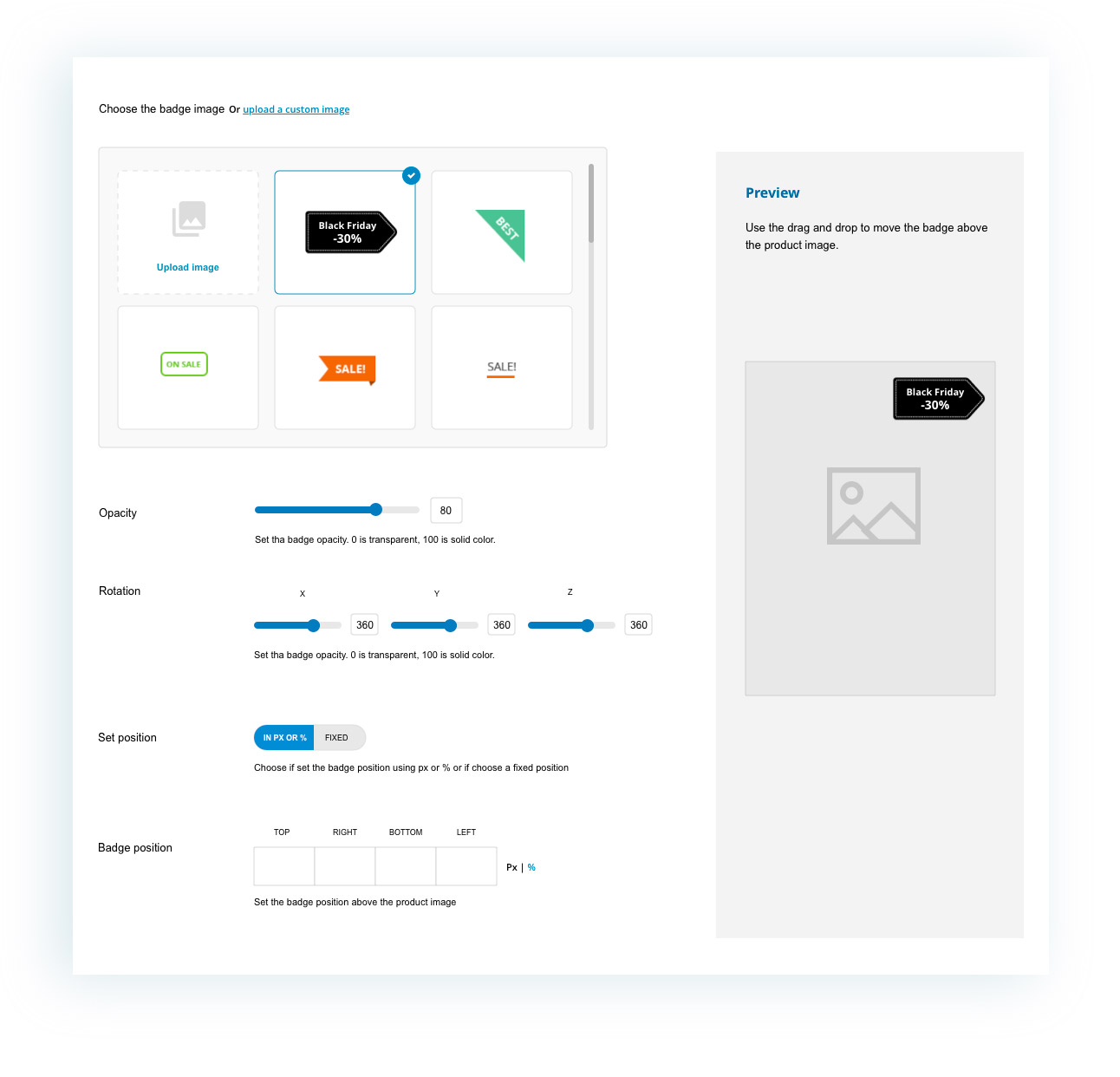 The strengths of YITH WooCommerce Badge Management – version 2.0
Our YITH WooCommerce Badge Management was one of the most popular products in our plugin catalog, even before we started working on this new version. We have worked on massive code refactoring for months to improve the performances and to further improve the UX and make the configuration panel even more intuitive. Creating a badge has never been easier, believe us 🙂
Among the new features of version 3.0, you will also see a new library of free themed badges that our graphic design team has included in the plugin. We've got many requests from customers these last months who were asking about more original and eye-catching badges and we decided to please them.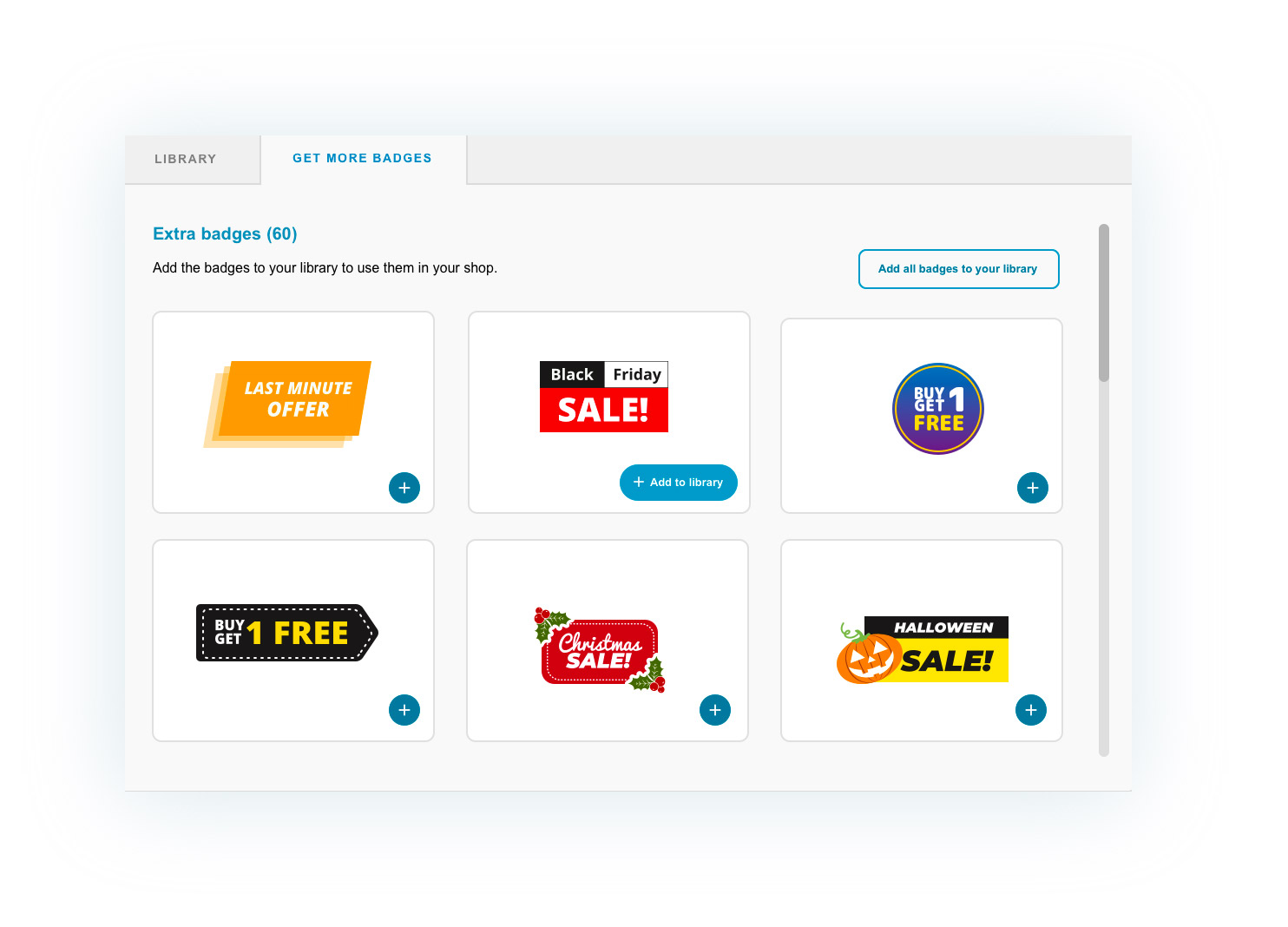 We will keep adding more badges in the next weeks, so you can consider this library as a "work in progress".
To learn more about all the functionalities included in this marvelous plugin, please, take a look at the landing page of YITH WooCommerce Badge Management or the new live demo where you will find some of the badges included in the free library.
Remember to click on the "Launch Admin Demo" button to access the admin panel and test the plugin options and the new UX.
If you've got doubts, questions or suggestions, please, feel free to leave a comment below as usual.
See you soon on the next update!