Finally, our new project, Socute, has been released.
It is our new minimal ecommerce theme. It is a clean and multipurpose Woo Commerce template, created with a great responsive design to be perfectly displayed in every device. Socute is part of the family of Your Inspiration powerful and flexible themes available on ThemeForest as: Bazar, Sistina, Room09 and Maya.
Your Inspiration themes are among the best sellers on the platform Themeforest and we have gained the trust and approval of hundreds and thousands of happy customers. You can trust us. You can try Socute for your brand new ecommerce project.
Your online activity needs a captivating, capturing, charming and engaging showcase to gain visibility and public on the web. You need a powerful and versatile shop to display and sell your products. And Socute can be the perfect choice for your business.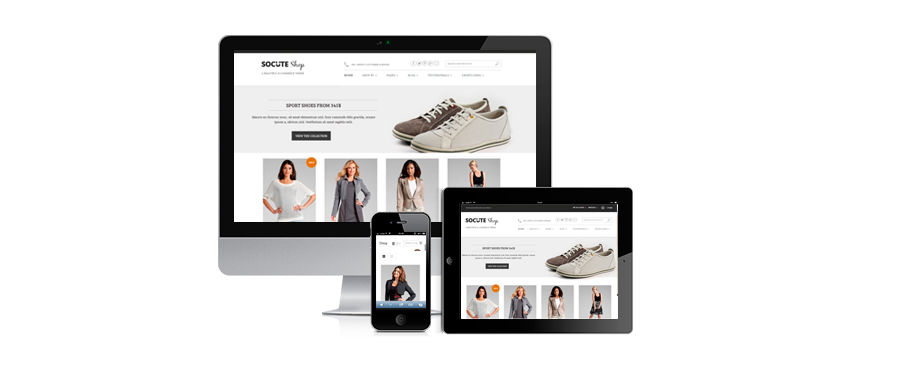 GENERAL SPECIFICATIONS - Socute shop features
Socute is a theme with a Responsive Design, optimized on all mobile devices.
It is a WordPress template which includes a lot of premium features, meaning that they can be purchased on their own for a total amount of 220$.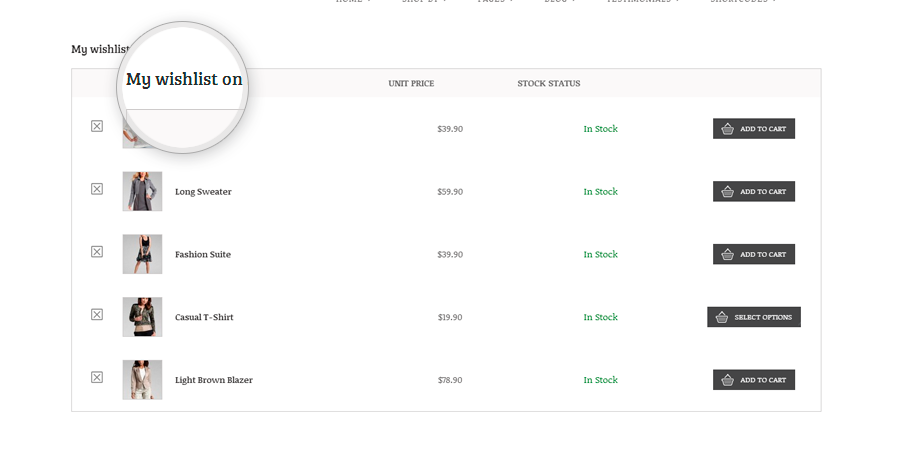 With Socute, they are completely included in the theme. Some examples? You can have the Wishlist and the compare products features, the product enquiry form (to use the theme like a catalogue, without the cart) and the great ajax layered filter. We also included a popup feature that usually has a value of 77$.

Here you can find a list of the Premium features and extensions for a value of 220$:
Wishlist feature (Value 12$)
Ajax layered filter (Value 29$)
Revolution Slider (Value 15$)
Zoom Feature in the product detail page (Value 29$)
Product Enquiry Form (Value 29$)
Compare Product (Value 49$)
Catalogue Mode to use the theme like a catalogue, without the cart option and with a "product enquiry form" (Value 29$)
Popup plugin included to show offers and news (Value 77$)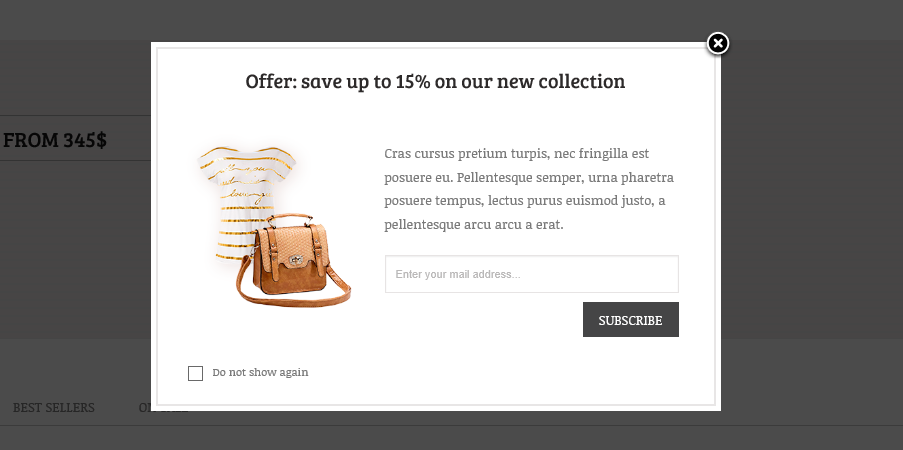 With Socute products can be displayed as a List or as grid in the products page, considering your needs and the features of the products.

The theme includes the Megamenu features with the 'Shopping by Price, Categories and Brand' function, very useful features and used in all e-commerce sites, and it also includes products images support.
You can set a Custom login page for your guest and clients: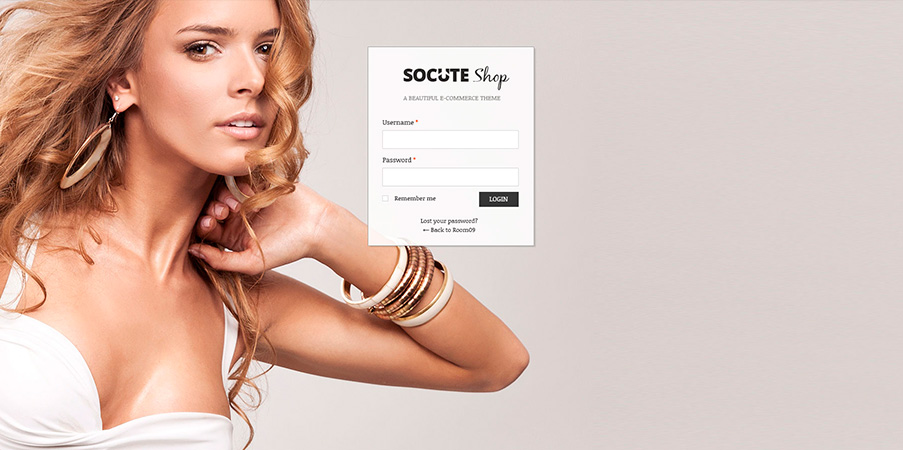 And even a Maintenance Mode page: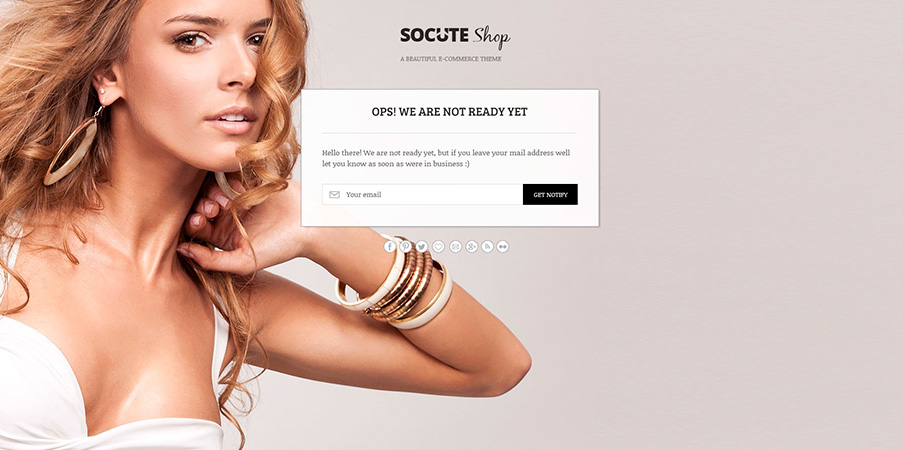 In the Detail page of the product you can set:
Multiple images for your product with slider and Zoom Effect
Related products, ratings and description tab
A "product enquiry" tab with a contact form: user can contact you to ask about products
Custom tabs: add custom content in the product page
Unlimited product variations option like size, colors, etc.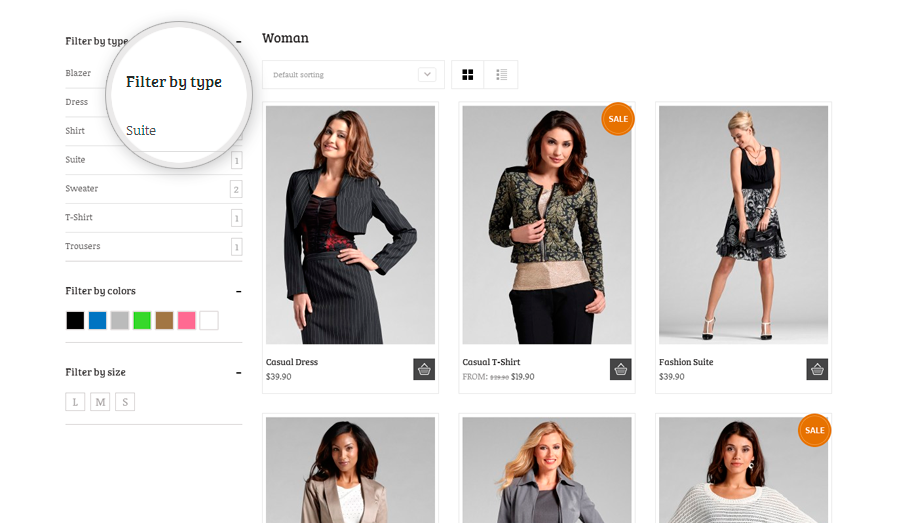 WIDGETS
With Socute, you have several widgets you can use in your ecommerce website.
Here you can find some of the widgets available with the theme.
Custom Widgets
text widget
text + image widget
call to action
newsletter form
quick contact form
banner widget
contact details
toggle menu
last tweets
popular and recent post
testimonials slider
best sellers custom widget
google map Panel
featured portfolio projects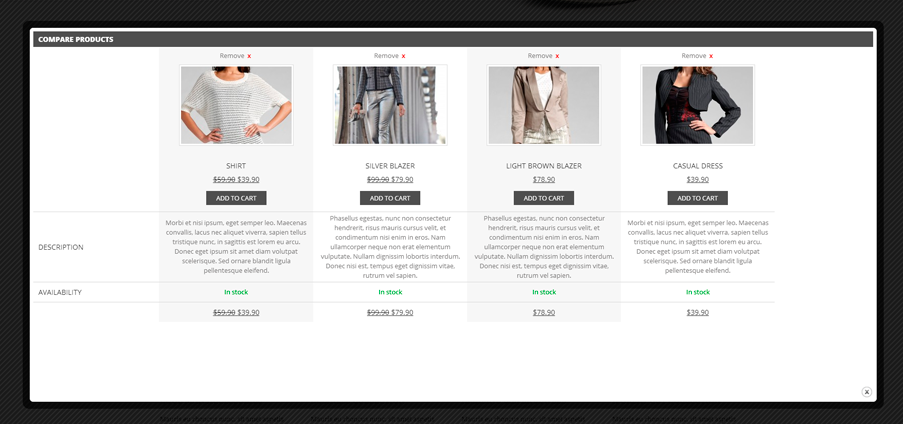 Socute is an ecommerce template Compatible with WooComerce plugin. Among WooCommerce Widgets, you can find:
Top rated products
recent products
on sale products
featured products
cart widget
STYLE BLOG, TESTIMONIALS&SERVICES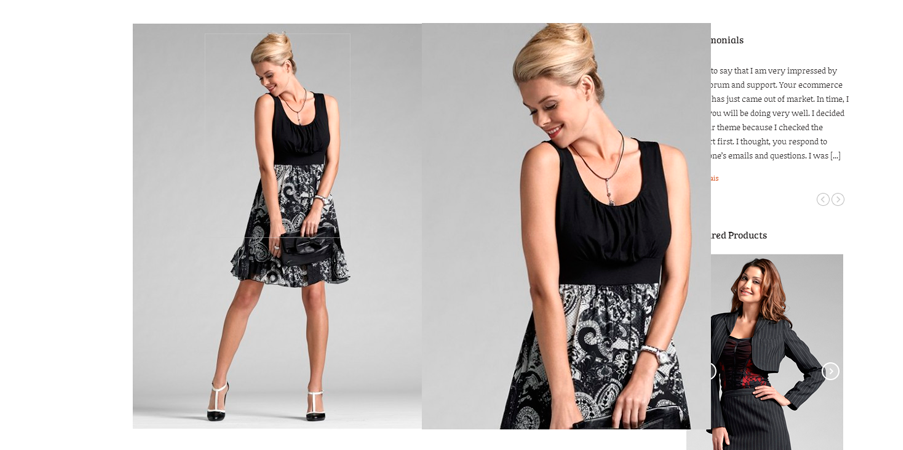 This theme gives you the chance to choose among 3 blog layouts (2, 3 or 4 columns) with custom post types, Unlimited sidebars, 2 thumbnails layouts and Unlimited header design.
You can set a Testimonial Page, along with a Services Page.
You can have Free Support, the WPML Full Support, you can profit of downloadable/digital products support and use Videotutorials to understand how to use the theme.
SLIDERS&PORTFOLIO

Unlimited Sliders with 5 Different responsive Slider Types (a Premium Revolutions slider included for a Value of 15$)
You can have a different slider for each page and choose from 5 different slider types:
Flexi slider (basic layout): a simple and responsive slideshow to display images;
Rotating Slider: a nice faded slider where you can set how many panel to display
Elastic Slider: original responsive slider;
Awkward slideshow: amazing slider, with thumbnails and tooltips!
Revolution slider: a original premium slider.
You can set a Product sliders – best sellers, featured, top rating, on sale, recents – and even product categories slider.
Unlimited Portfolio with 5 portfolio layouts:
filterable
two columns
three columns
four columns,
"pinterest style"
SHORTCODE MANAGER WITH OVER 300 SHORTCODES
With Socute there are shortcodes available for featured products, recent products, best sellers and general products (you can set how many items to show, the type of order and so on).
You can use a shortcode manager with 300+ shordcodes ready to use, to dd elements on each page with just one click, without copy and paste html/css code.
SAMPLE DATA
So easy!! With a simple click you can import our demo file and have in a second your website identical with our preview (to then modify the contents according your needs).
CONCLUSIONS
Don't miss the chance to have your perfect e-commerce website for your business. Start now with Socute.