We did it, we broke our record of the number of WordCamps we visited in 2019 from 17 the previous year. In total, we attended 20 WordCamps. Each of these events had at least one of the YITH crew attending, if not as a speaker, or is it as part of the organising team. Many held contributor days, which we mostly attended too.
We must have met with over 9000 dedicated WordPressers through these 20 WordCamps. Many more through other events including Meetups and marketing events. We printed thousands of t-shirts of various iconic designs that included texts: "I survived Gutenberg" and "Keep Calm and Clear Cache"…and not one is left in our storage. What a success they have been!
What is a WordCamp?
There is a good chance you have not been to a WordCamp before but surely have heard it mentioned on many occasions. In a nutshell, it is a WordPress conference organised by WordPress enthusiasts for mainly local WordPress users of any background and skill. Often it consists of one or two conference days with various talks on many WordPress and business-related subjects plus a contributor day. A contributor day is a way to support make.wordpress.org help improve the open-source software we all love to use. This can be done on many different ways from code, translation, support and marketing. Read more about 'what it means to contribute to WordPress'
Here are the twenty WordCamps we visited in 2019
1 – WordCamp Zaragoza

This was first WordCamp of the year held in January 2019 in Spain and how to better kickstart this year by Nando, our CEO, for being one of the speakers. Also, Carlos Rodriguez and Francesco Mendoza attended this event and represented YITH. Carlos and Francesco M are by now pretty familiar faces within the Spanish WordPress community. WordCamp Zaragoza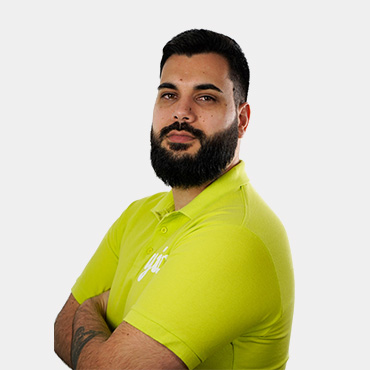 Francesco Mendoza
"It is now a regular WordCamp in our calendar. The atmosphere and dedicated organisers plus the enthusiastic attendees made it a real joy to attend. We are planning to visit Zaragoza again in 2020. Hope to see you there again."
2 – WordCamp Las Palmas
Help over two iconic locations on 8 – 9 February 2019. Both Carlos and Francesco loved meeting the WordPressers from this Gran Canarian Island. Also, Nando our CEO, was one of the speakers at this event. Read more about last years event here.

3 – WordCamp Torino

Francesco Licandro and Francesco Leanza represented YITH in Torino. Also our CEO Nando Pappalardo made an appearance as one of the speakers. Some of the most memorable activities included board games, ping-pong, table football, karaoke… Yes, it's not always about WordPress but also hanging out with friends and making new ones.  Read the blog here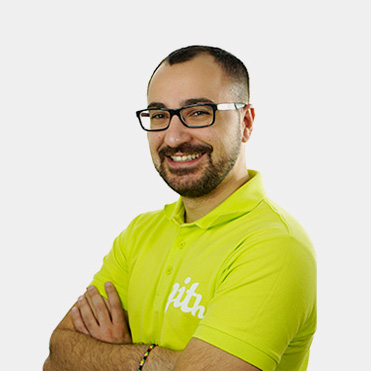 Francesco Licandro
"Keep calm and clear cache" won all people approaching the booth, they couldn't help asking for one! Some of them use to collect all our t-shirts and could not absolutely miss this new piece.
4 – WordCamp Madrid
In total four of our crew attended WordCamp Madrid consisting of Carlos R, Anke, Francesco M and Kevin. A stunning and iconic location and the plan is to make this a key event for YITH in 2020 again. Read more about WordCamp Madrid here.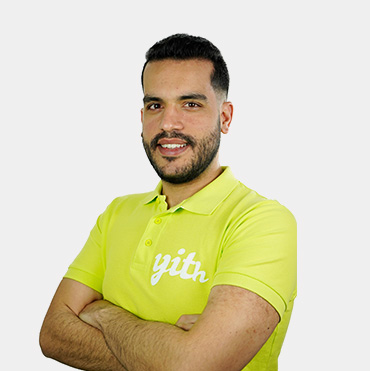 Carlos Rodriguez
Madrid is one of the best WordCamps I have attended. The place was spectacular and the type of talks were great. In particular the lightning talks (10 min) and the workshops. Madrid makes you feel the power of the community. Each year it gets better! Of course, next year I will try to be there.
5 – WordCamp London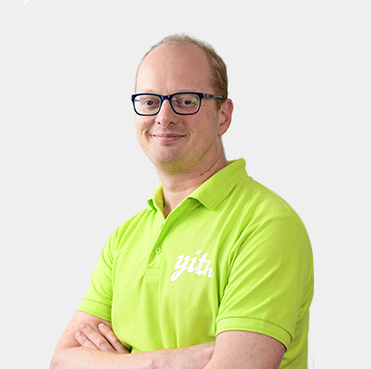 Ronald Gijsel
"This was my first WordCamp for YITH as the new Brand Ambassador. I had been to a few WordCamps before in London. With over 600 attendees it had a real international feel to it. I also spoke at the event about the lifecycle of a post… It was, therefore, a first for speaking too. I am sure we will be back in London for 2020"
6 – WordCamp Bilbao
Our regular Spanish WordCamp crew, Carlos Rodriguez and Carlos Mora attended WordCamp Bilbao at the Maritime Museum. Furthermore, Fernando who is now YITH's project and Marketing manager, spoke at the event. The subject was about Analytics and what it can bring you to any web project. 
7 – WordCamp Bari
Already on the second edition of this WordCamp in Southern Italy, Francesco Grasso and Corrado Porzio attended this superbly organised event. 21 speakers shared their knowledge on 18th May 2019.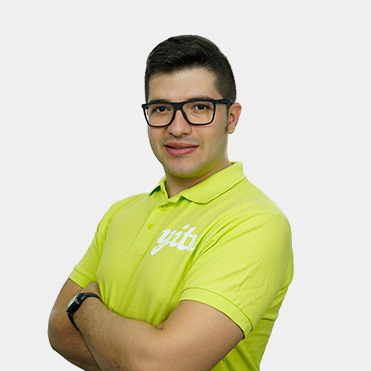 Francesco Grasso
"Speaker at a WordCamp… was not the first experience for me, but I can confirm that it's always an emotion. In Bari I found an audience very interested in what I was saying and there was so much interaction during the talk. What about the organization… I come from Sicily, so between me and the organizers there is a lot of empathy and a sense of belonging to the territory. It was like spending a weekend with distant relatives, a sense of family that is difficult to replicate. Francesco Cozzi and Francesco Di Candia, but also the rest of the organizing team, have made the "Baresi days" an excellent opportunity for networking and community."
8 – WordCamp Bristol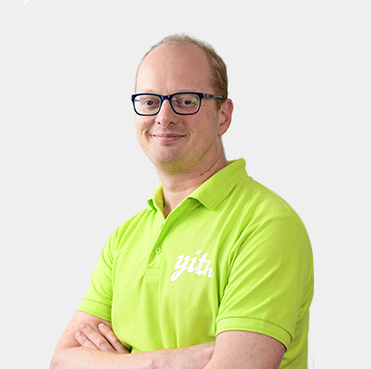 Ronald Gijsel
"Bristol is close to my heart as it was my first regular meetup I attended and this year was my second time as a co-organiser. During the WordCamp, I represented YITH as the Brand Ambassador and met with many regular and local attendees. A totally different vibe to London and super amazing to be part of"
Read the blog here
9 – WordCamp Irún

Carlos Rodriguez and Francisco Mendoza flew the flag for YITH at another highly successful WordCamp.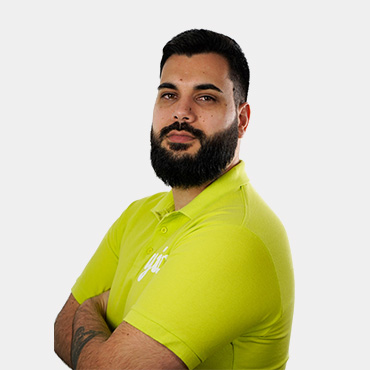 Francesco Mendoza
"WordCamp Ir
ú
n has been a real joy to attend and sponsor. We also enjoyed a lot the Irún gastronomy, where we eating a lot of "pintxos" and also, drinking some "Kalimotxos. Another thing that really stood out was the 'street event' on the first day with the 5 free talks. The organisers did themselves and the town really proud. It looks like the event is going to be repeated and we'd love to attend again in 2020"
10 – WordCamp Europe – Berlin

This was the wonderful location that hosted WordCamp Europe 2019, with 2734 actual participants (3260 sold tickets) and an awesome team that put on this event.
The venue, the Estrel Hotel, was big enough to welcome the biggest number of attendees ever in a WordCamp, and still not too big to get lost. Simply perfect. This made it easy for attendees to enjoy the event and move between tracks, from a speech to the other, and visit the sponsors area and the lunch area. Read the blog here
This year's WCEU was attended by Giuseppe, Ausilia and Francesco G.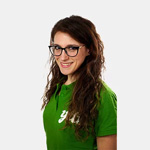 Ausilia
"I think WordCamp Europe is an extraordinary experience, it's a big event and a great opportunity to get in touch with members of the WordPress community other than the Italian one, it gives you a broader idea of what WordPress universe is, how heterogeneous and inclusive it is. It is always exciting to join an event like this year after year."
11 – WordCamp Brighton

As usually goes within the UK, Ronald attends his local WordCamps due to the location. Sun, Sea, WordPress and yes, also a bit of rain… but essentially all went well and 'relax' was the most used word to describe this WordCamp. Read the full blog here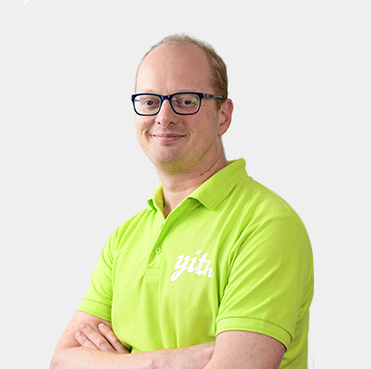 Ronald Gijsel
"
Brighton is 'down the road' from London with a unique WordPress community. There is a beach, a great city centre for going out and some great people… however, I remember the rain the most. After all, it is Britain in August and anything can happen… and so it did. Someone got the glitter out at the Saturday social and all WordPressers ended up with glitter on their heads. Did this really happen? I can't wait for 2020…"
12 – WordCamp New York

Ronald crossed 'the pond' to attend WordCamp NYC. This is not the first time we went to attend a WordCamp in the USA, but certainly for New York. Only a stone throw away from Times Square, the Convene was just the perfect location. The conference rooms, hallway track and the food served was superb. The range of attendees speakers and fellow sponsors will certainly help in convincing us to return next year. Read the blog here
13 – WordCamp Nijmegen

In its third year, WordCamp Nijmegen obviously enjoyed a wealth of experience in the organisation of a WordCamp. The team really put up a good show! The location was ROC Nijmegen which is a professional education centre where youngster train for all sorts of jobs in a real-life environment. WordCamp Nijmegen partnered with ROC, and with the help of students they set up a perfect WordCamp environment. A great format that hopefully is copied a lot more. Read the blog here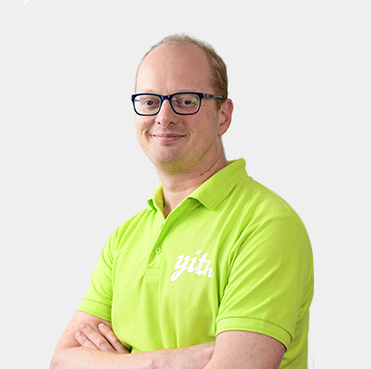 Ronald Gijsel
"It was one of the most intensive WordCamp days and by the time I arrived home, I was tired but satisfied. A quick flick through twitter and I think pretty much everyone agreed with me too who attended #WCNMGN"
14 – WordCamp Catania

This was a special WordCamp for all of us at YITH, as it was organized in the city where YITH took its first steps and where one of the two YITH offices is located. Without detracting from the efforts and support we put into all the other WordCamps, in which we are eager to take part every time, Catania meant something more to us, as it's part of our hearts, our roots. Read the blog here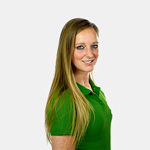 Anke
"Although Italian isn't my first language, I have to say that I've enjoyed the speeches I've attended and the overall Italian hospitality."
15 – WordCamp Verona

With Nando Pappalardo as a speaker and two crew including Marco Salvo and Alessio Torrisi we ascended into the beautiful city of Verona. If William Shakespeare made Romeo and Juliet (Romeo and Giulietta in Italian) the symbol of the city, today the WordPress community replies with Wapeo and Wapetta, the tender mascots of WordCamp Verona. Read the blog here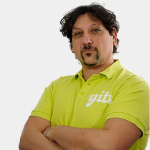 Marco Salvo
"I had so much fun and I had the opportunity to understand the spirit behind the community, which is not just a wonderful family, but it's full of professionals too.
From this WordCamp I'm taking away the energy and the will of sharing that you can hardly find in other similar events."
16 – WordCamp Dublin

The Dublin WordCamp is held every two years as it alternated between Belfast. For YITH this was the first WordCamp in Ireland and we had the honour to sponsor it too. We particularly felt appreciated by the team and attendees which made me, and the rest of the YITH team, feel really special. Read on about my experience of attending WordCamp Dublin as the YITH brand ambassador. Read the blog here 
17 – WordCamp Valencia

This year seems to be following through in a very unique way for our company, taking us to first time events and experiences, and opening a new path for the new year's achievements and resolutions!
One of these events was WordCamp Valencia! First time to sponsor and attend this vibrant WordCamp, all we are left with is a big smile and a warm heart! Read Carlos' and Athena's experience in the blog here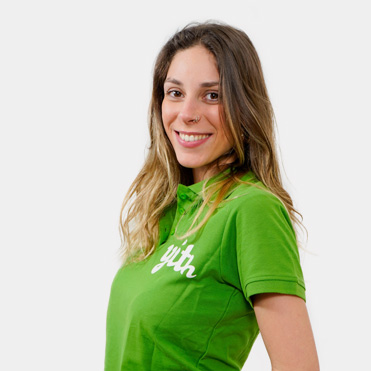 Athena
"The YITH stand quickly emptied and we couldn't be more grateful for the support of all the people that approached us in such a friendly way, asking about us and our products. The participants together with the excellent job the volunteers offered, filled the room with a vibe of unity and solidarity. "
18 – WordCamp US

As one of the biggest global WordCamps, the US didn't disappoint to the 1500 attendees. A huge international presence descended onto the Mississippi CIty of St Louis. Also, YITH was one of the many companies that represented a part of this wonderful global WordPress community. We sent Ronald, our brand ambassador to represent YITH. Read Ronald's blog here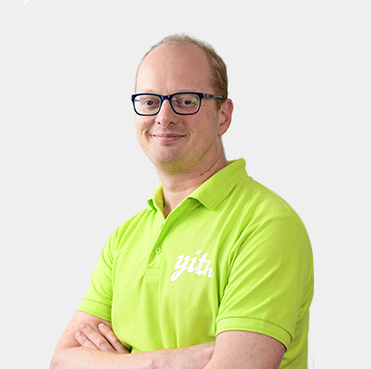 Ronald Gijsel
"Looking back a couple of weeks since WordCamp US, I still feel a bit of a buzz around the whole event. So many people spoken with, new impressions, improved friendships and lots of information to process. Reading many other WCUS blogs, I am certainly not the only one."
19 – WordCamp Milano

22-23 November 2019: we end our Italian WordCamps marathon with a bang, with a stop-over in Milan. Alberto Ruggiero, Marco Salvo and Alessio Torrisi had the immense pleasure to represent YITH – read the blog here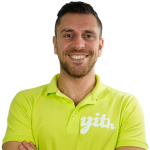 Alessio Torrisi
"This was our 12th WordCamp, but each of them is different: you always meet someone new and they all leave their mark.
The best memory I brought back home from WordCamp Milan is the touching speech by Mauricio Gelves about Carla Saiz's story.
Knowing that the WordPress community stood by this girl to support her and help her is just amazing!"
20 – WordCamp Granada

We have to confess that thanks to the WordCamps we're sponsoring, we are literally falling in love with Spain and all its wonderful cities.
This weekend, we attended WordCamp Granada 2019 and now we must inevitably list this city among the top ten places worth visiting at least once in a lifetime: maybe it's somewhat cold for us, as we're used to Tenerife's temperatures, but it's a fascinating city, with its Arab history and the Sierra Nevada that rises majestically elegant on the horizon.
Se sent Ivan and Francisco M, who presented a workshop on how to use WooCommerce. And to finish with a cherry on top, Sara Presenti did a talk about Emotions and User Experience. Read the blog here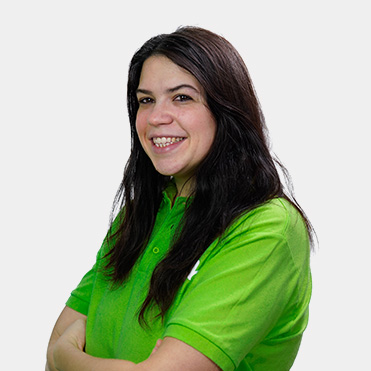 Sara Presenti
"So, a huge THANKS goes to the organisers and volunteers that made this second edition of WordCamp Granada a complete success.
We're so proud to have been part of it and we're looking forward to coming again next year ;)"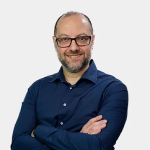 Nando Pappalardo
"2019 is coming to an end and this year we have sponsored 20 WordCamps around the world. In five of these, I was also a Speaker (Zaragoza, Las Palmas de Gran Canaria, Turin, Catania and Verona) where I shared some of my experiences of maturing during my path of growth, both entrepreneurial and personal.
Every WordCamp is always a party with so many friends to re-embrace and few days are spent together with laughter, sharing and collaboration. We visit new cities, new nations and sometimes even new continents and it is really nice to see that even between two distant, and apparently very different continents, the people who make up a community have almost identical characteristics: solar, kind, polite and hospitable. This is the WordPress community in the world! I'm really happy and lucky to be a part of it.